Corrective Structures.
Guidance of Alternation
Corrective Structures.
Overview. "Correction through time"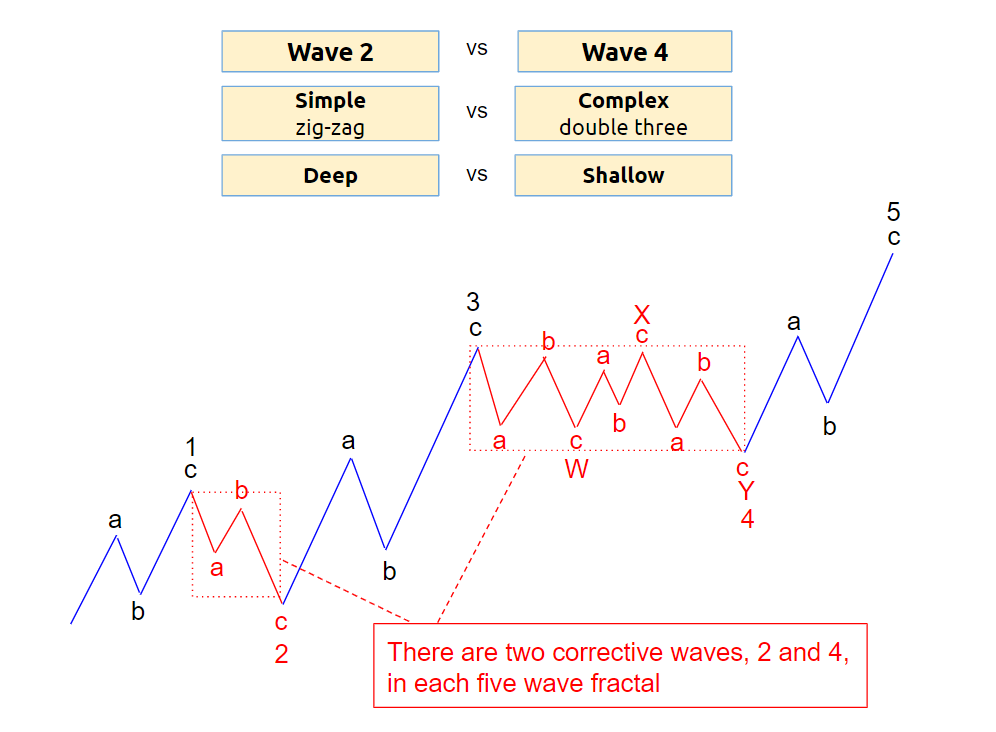 Corrective waves 2 and 4 tend to alternate in shape, complexity and depth. As you can see on the chart above, wave 2 can have a Simple Zig-Zag structure and be deep retracing substantial part of preceding rally in wave 1. Then correction in wave 4 tends to have a more complex structure like Double Three or Triangle (see the chart below). Unfortunately, in real life there are plenty of cases when waves 2 and 4 may alternate in shape but cab be both deep or shallow. That is why this phenomenon is called "guidance" instead of "rule".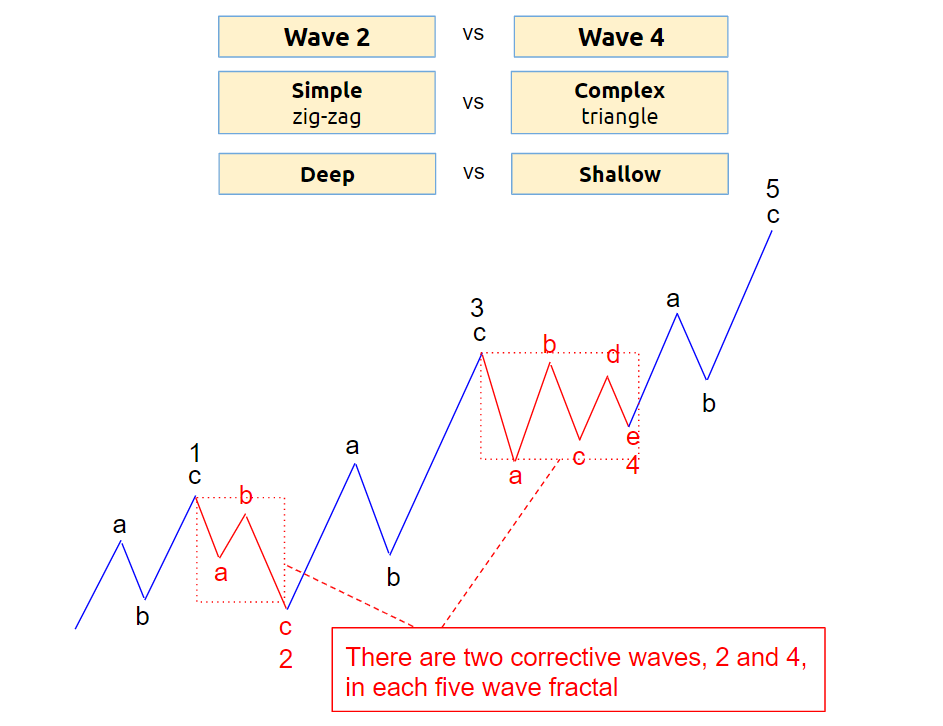 The best way to understand how this pattern works is to study collection of charts with real life examples.