$ES #ES-mini #trading setup
On May 14th I shared my Primary bullish scenario: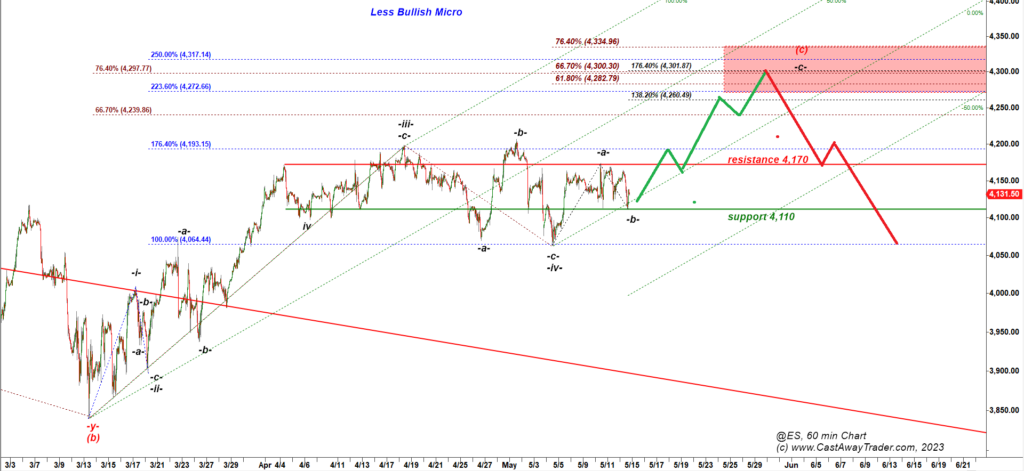 This is how that chart looks now: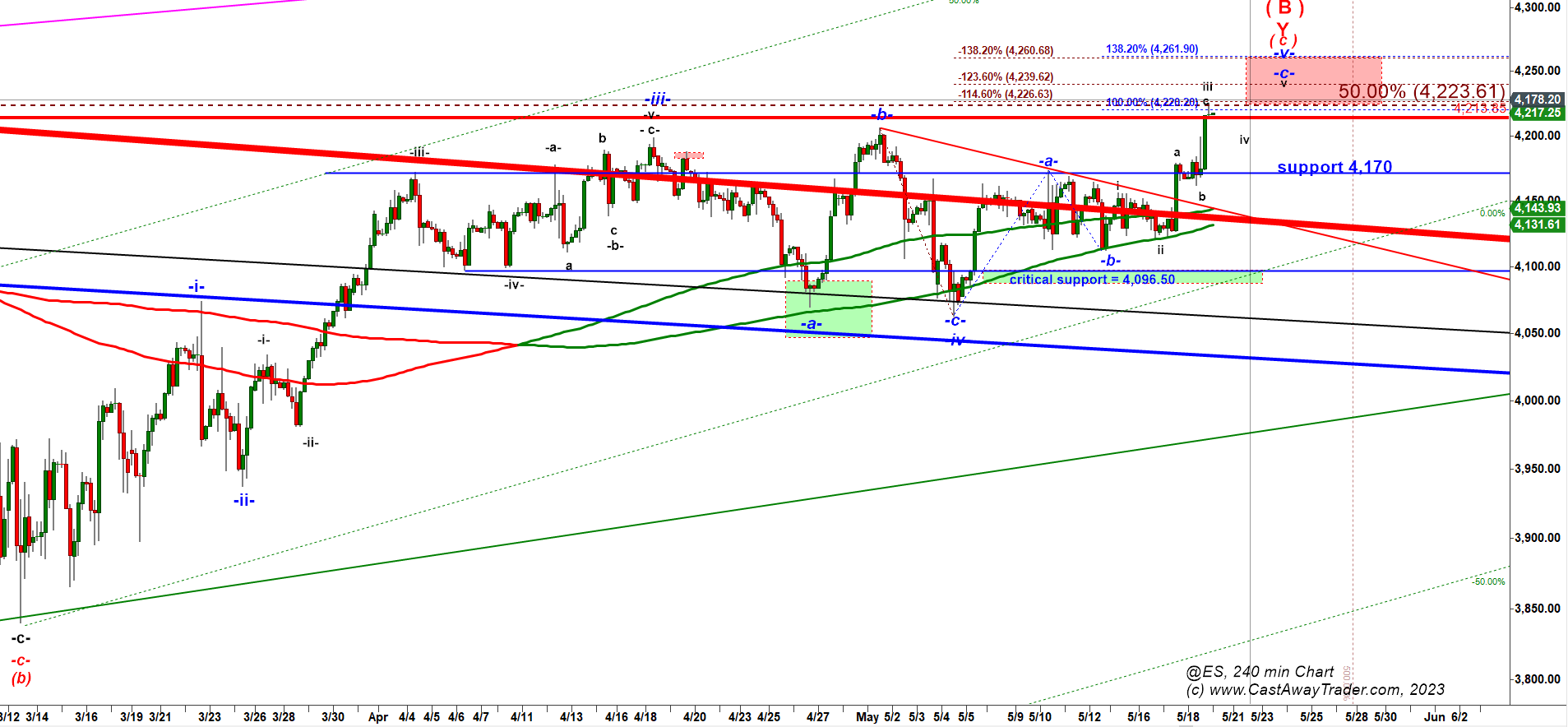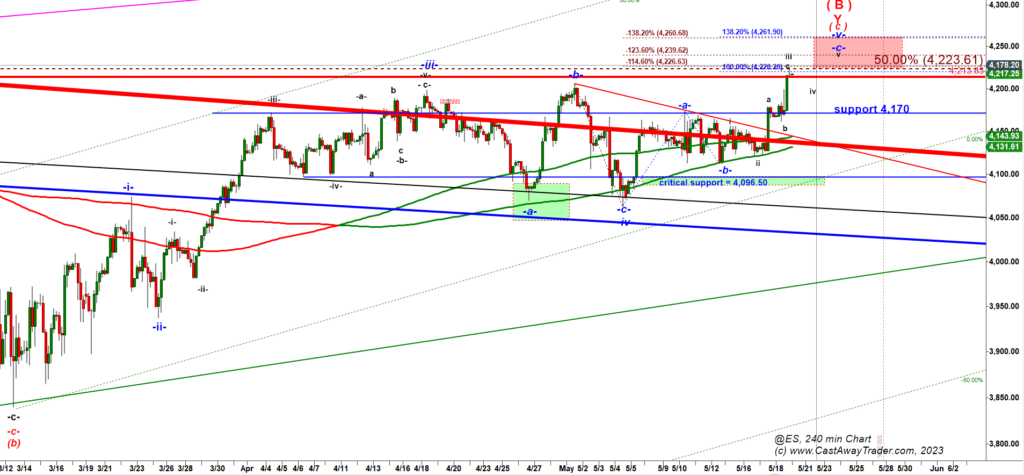 In my previous update posted on May 17th I noted: "The first resistance is 4,170. Ideally bulls should consolidate here before they make the next pushup to the next resistance 4,190."
On the chart above you can see that consolidation in a subwave b down of a wave iii up.
Today after close of the regular trading session ES-mini popped to 4,220. It finally made a new high for 2023! I kept saying that in order to complete a corrective structure off the Oct'2023 low bulls needed to make a higher high: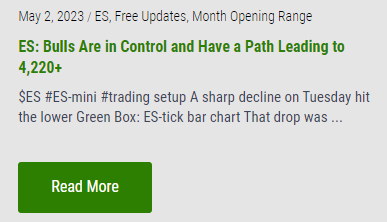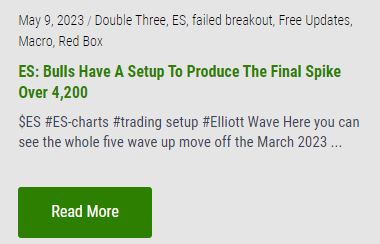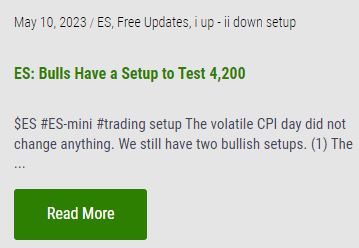 Let's come back to the current moment.
The most important event of the day is that ES has tagged a super important 50% retracement fib off the all time high made in Jan'2023 to the low made in Oct'2023 (see the red arrow).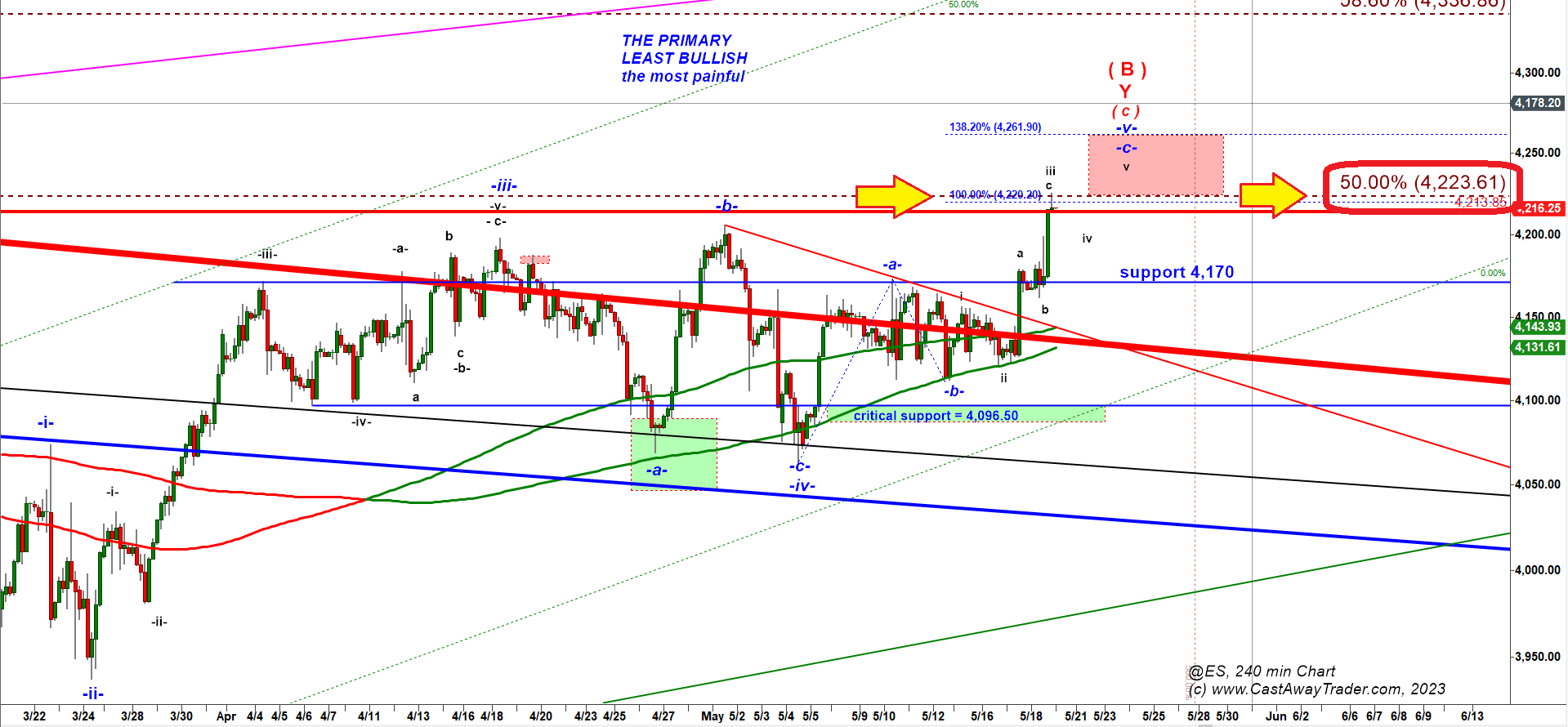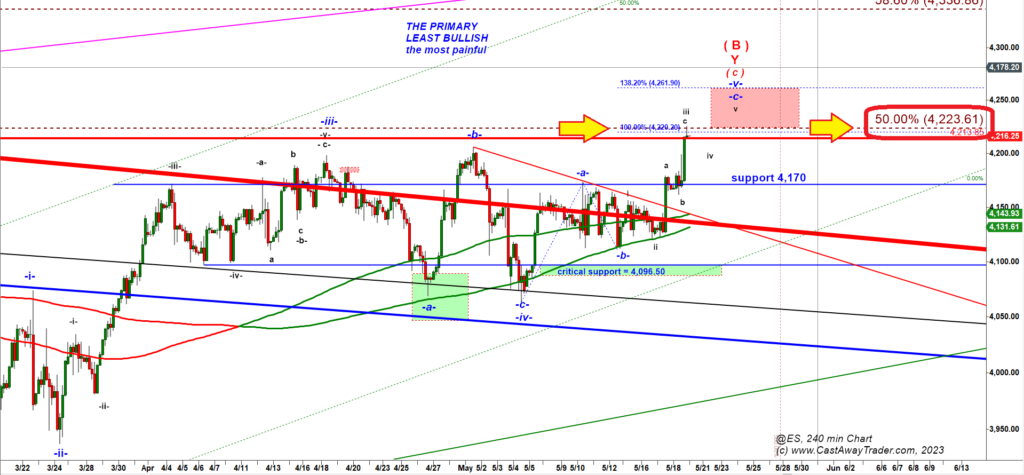 Importance of that 50% fib is difficult to overestimate. In Octover'2023 decline stopped when Russell hit 50% retracement fib applied to a rally off the pandemic low.
Under that wave count bulls can consolidate in a micro wave iv down under 4,200 and then push higher one more time.
To find potential topping zone for the final push up in a micro wave v I use a trick with negative Fibonacci extensions applied to the preceding decline (see the thick red line):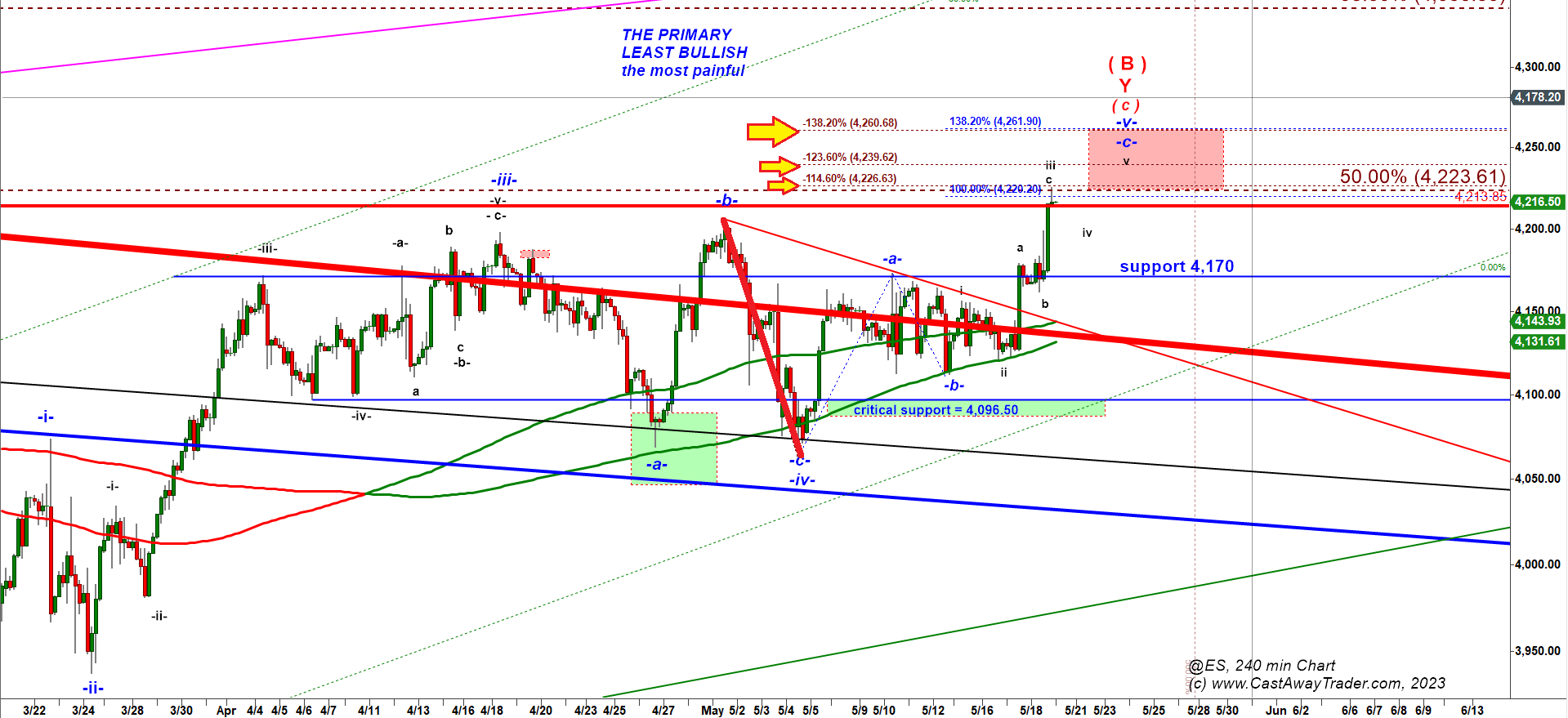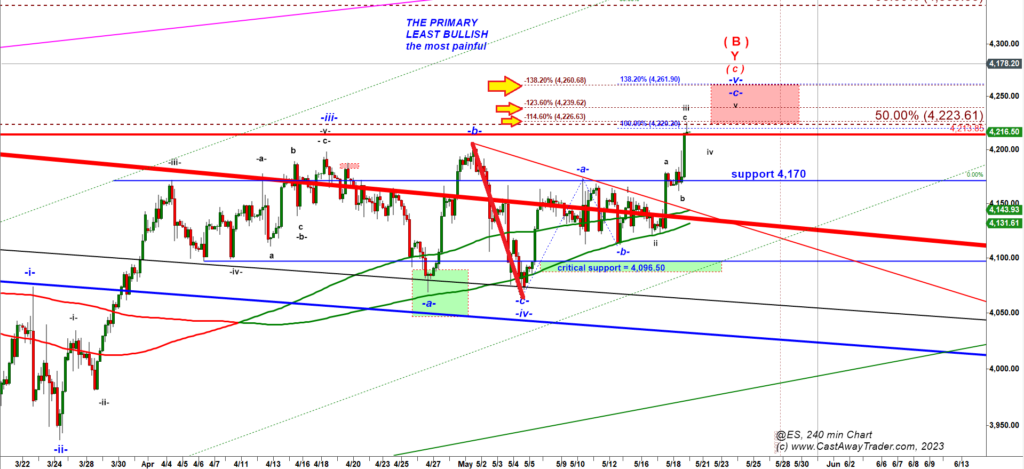 You can see that ES has almost hit the first target at -114.6% ext = 4,226.50.
target 2 = 4,239.50.
the most extreme target 3 = 4,260.50.
That wave count argues that upon completion of that five wave up rally off the mid may low (labelled as -b- down) we should get a strong decline in a large wave (C) down to new lower lows.
Alternative: Most Painful and Least expected scenario:
Today ES-mini has hit a heavy Supply Zone.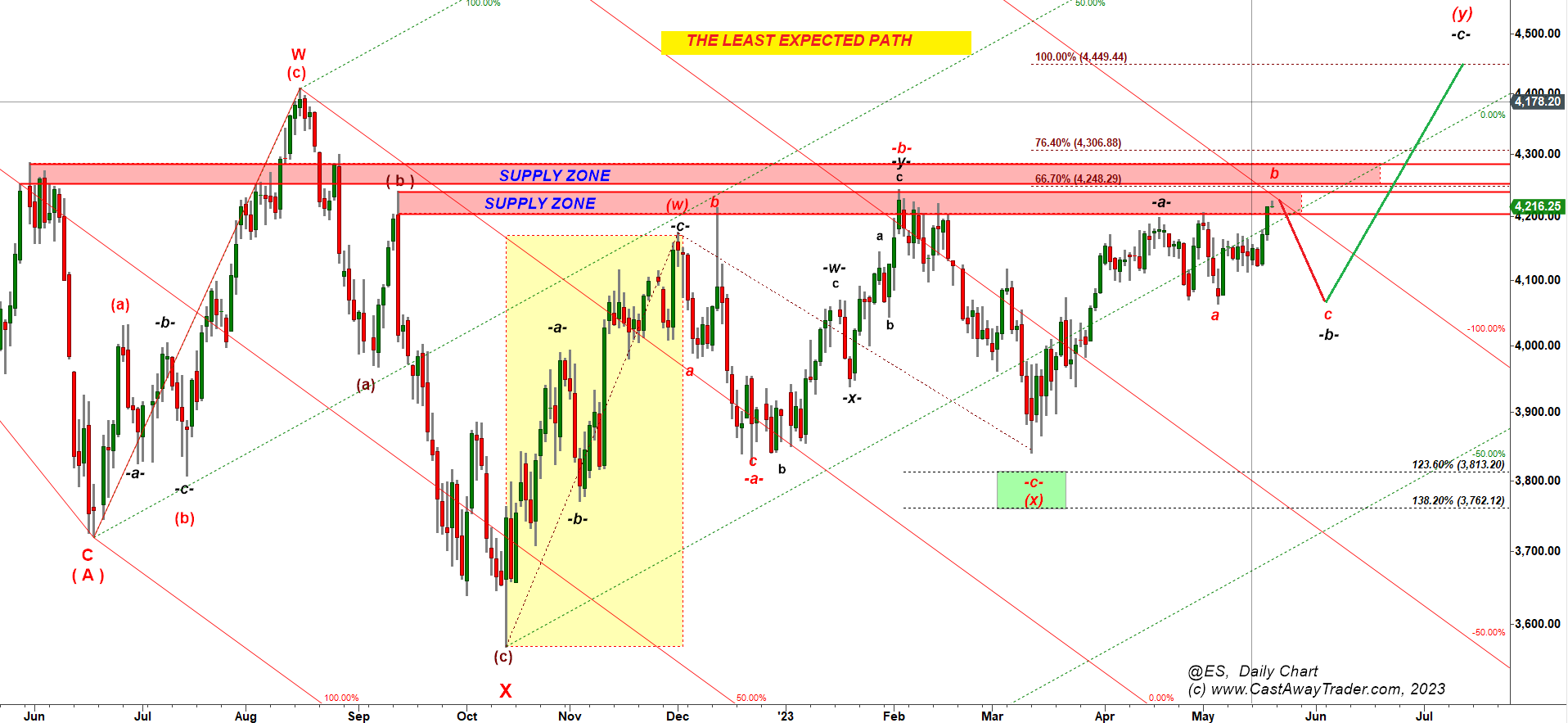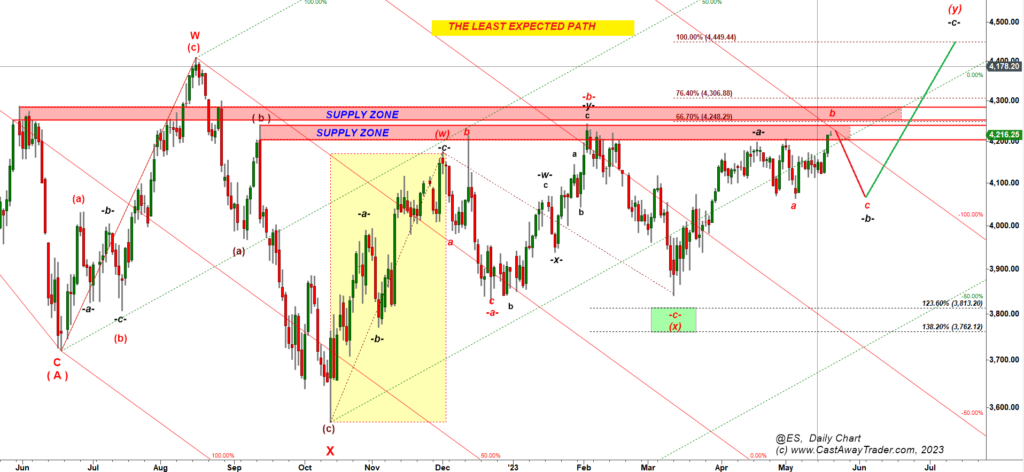 That count just jumped on me. This is what nobody expects.
Half of the market expects a mystical destructive wave 3 down. Another half expects acceleration to 4,300, 4,400, 4,500, you name it.
But the fact is the move up off the early May low is shaped as a corrective a-b-c and ES hit a very strong Supply Zone that got rejected countless bulls attempts to breakout.
I could easily see how that attempt gets rejected once again.
To trigger that short term bearish count bears need to push ES back under 4,206.25, the high made on May 1st.
Bonus: The Monthly Opening Range Strategy update:
Today ES finally tested the Monthly Resistance: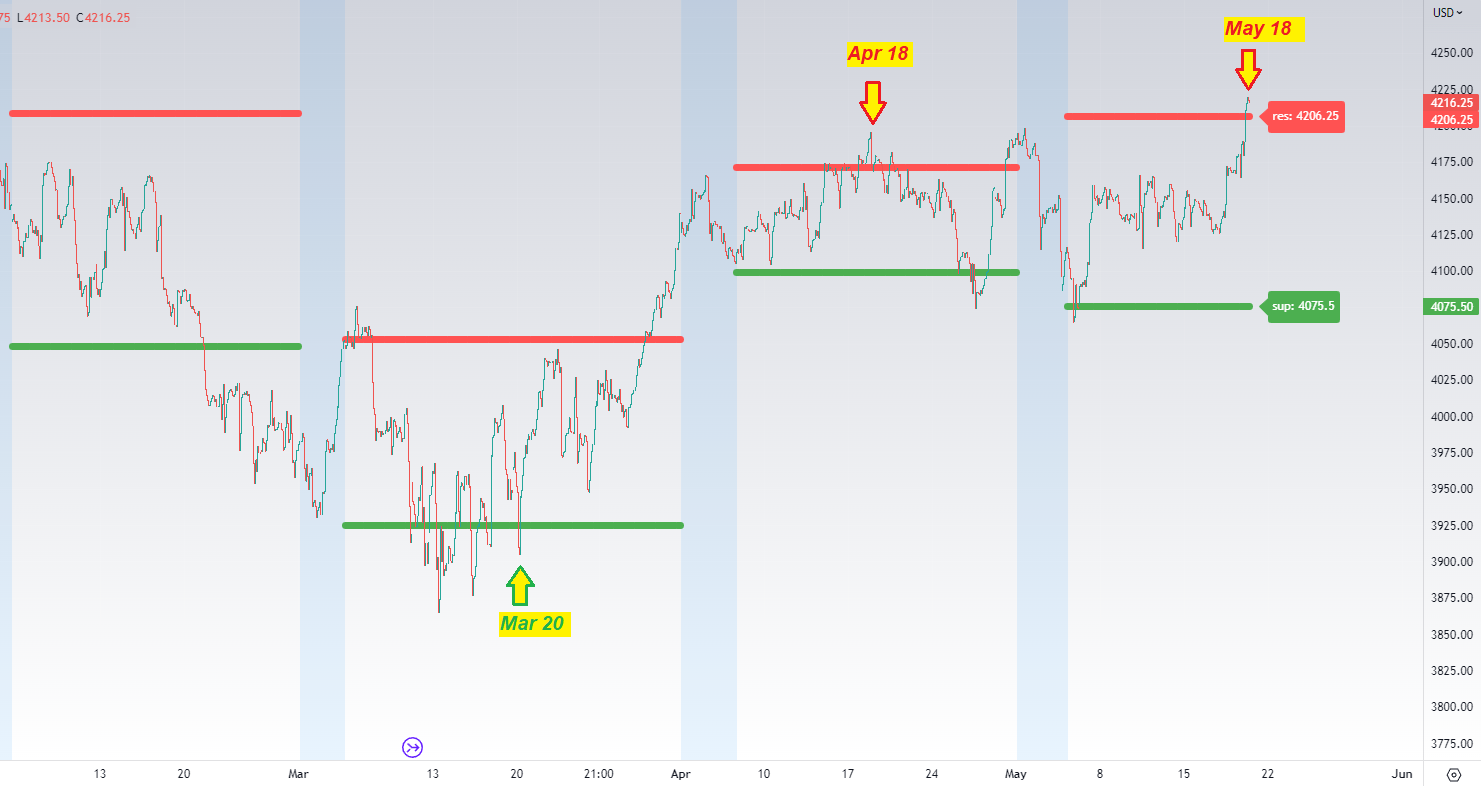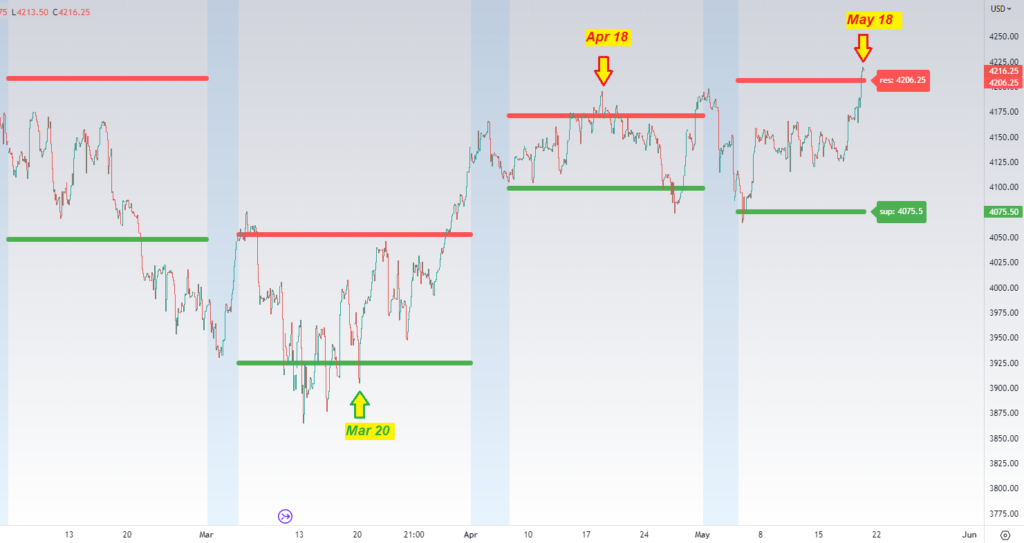 Note a repeating pattern, price quite often turns direction in the middle of a month.
April 2022: a strong trending move down turned back up on April 17: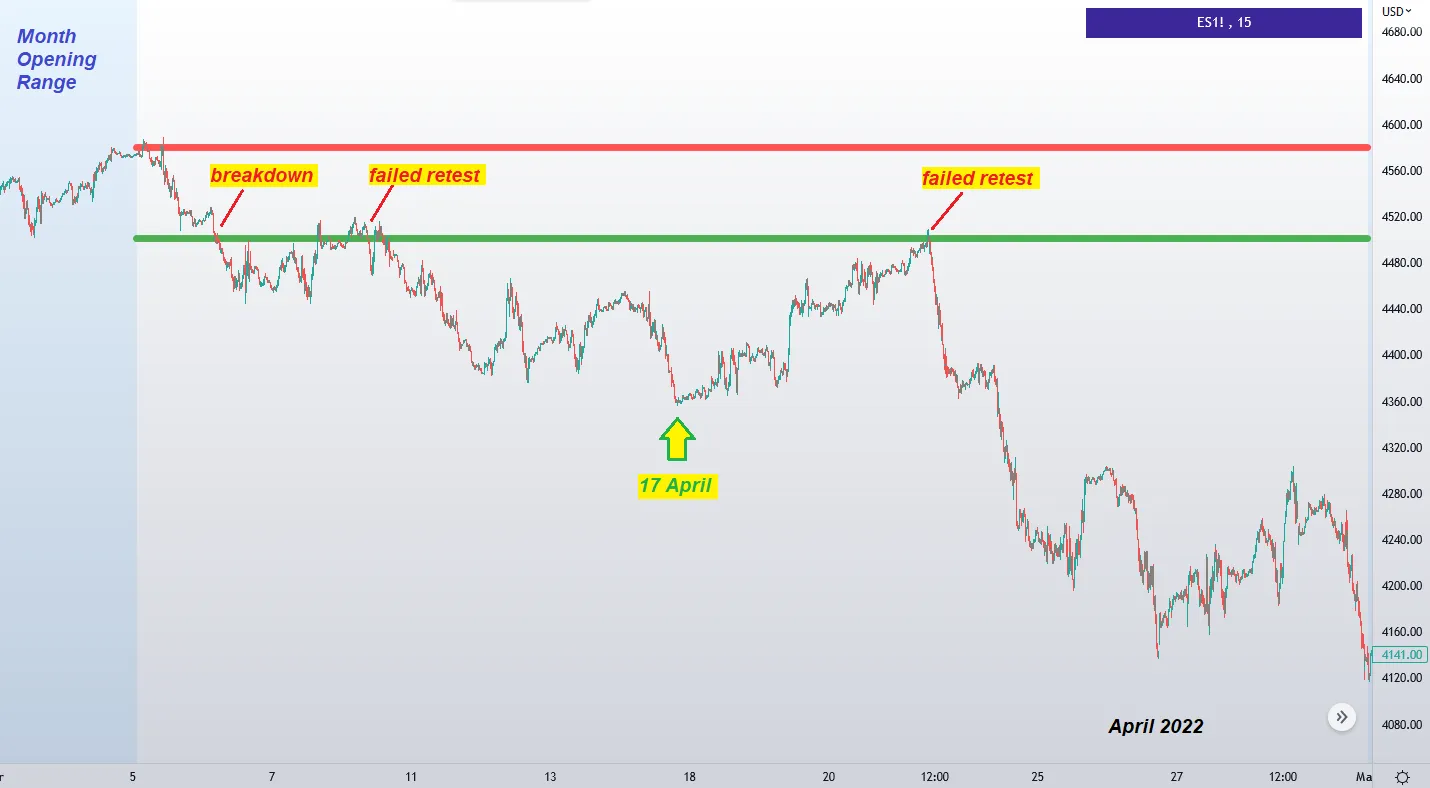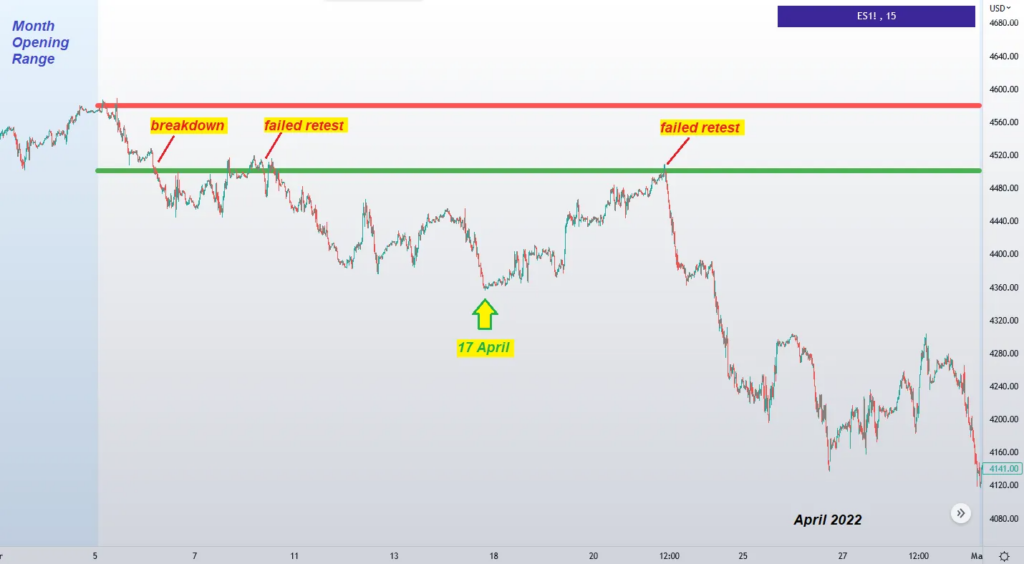 A strong rally turned down on Aug 16, 2023: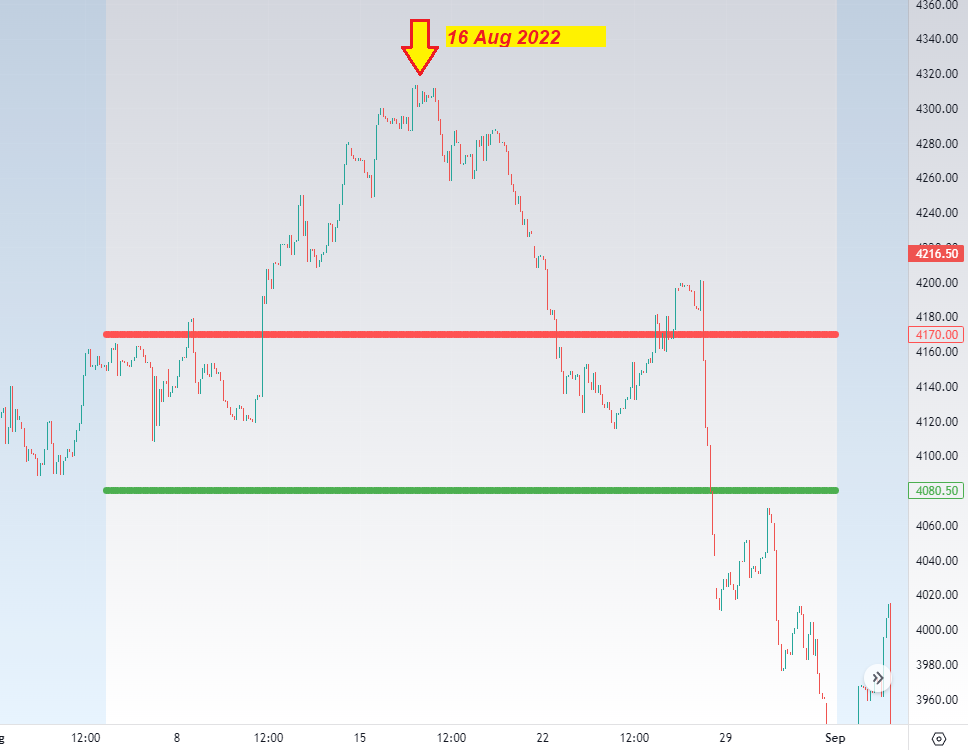 Look at a similar setup in mid January 2023: