$ES #ES-mini #trading setup
The volatile CPI day did not change anything. We still have two bullish setups.
(1) The Very Bullish scenario:
Under the Very Bullish scenario bulls got a micro i up, ii down setup, a starting point for a large five wave up move: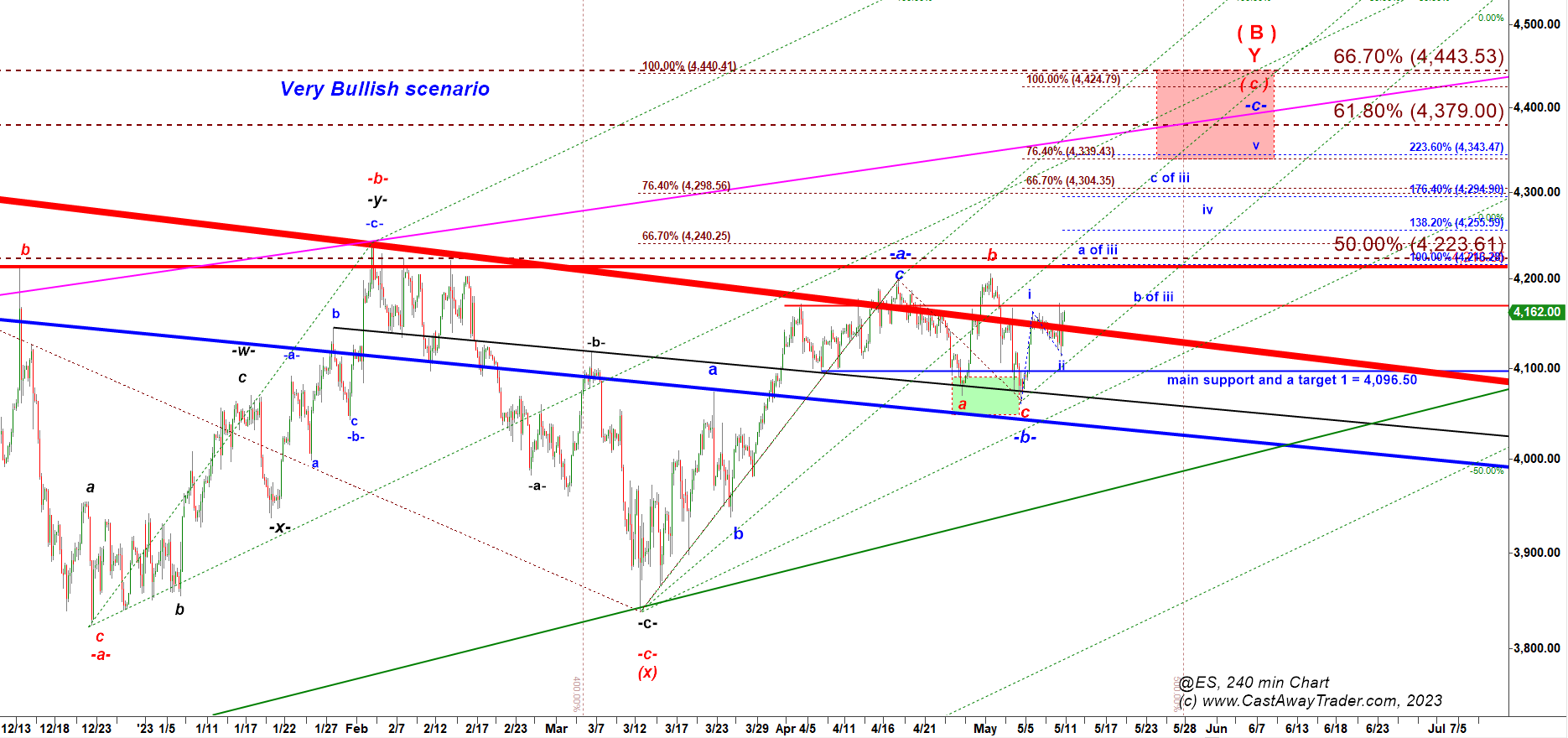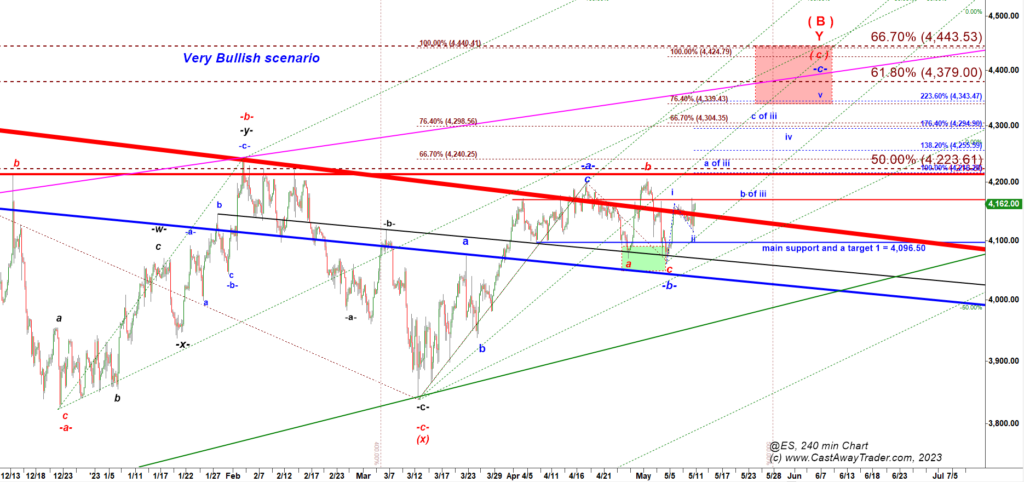 (2) The Least Bullish primary scenario:
The Primary scenario allows bulls to push ES higher to make a new nominal higher high slightly over 4,200.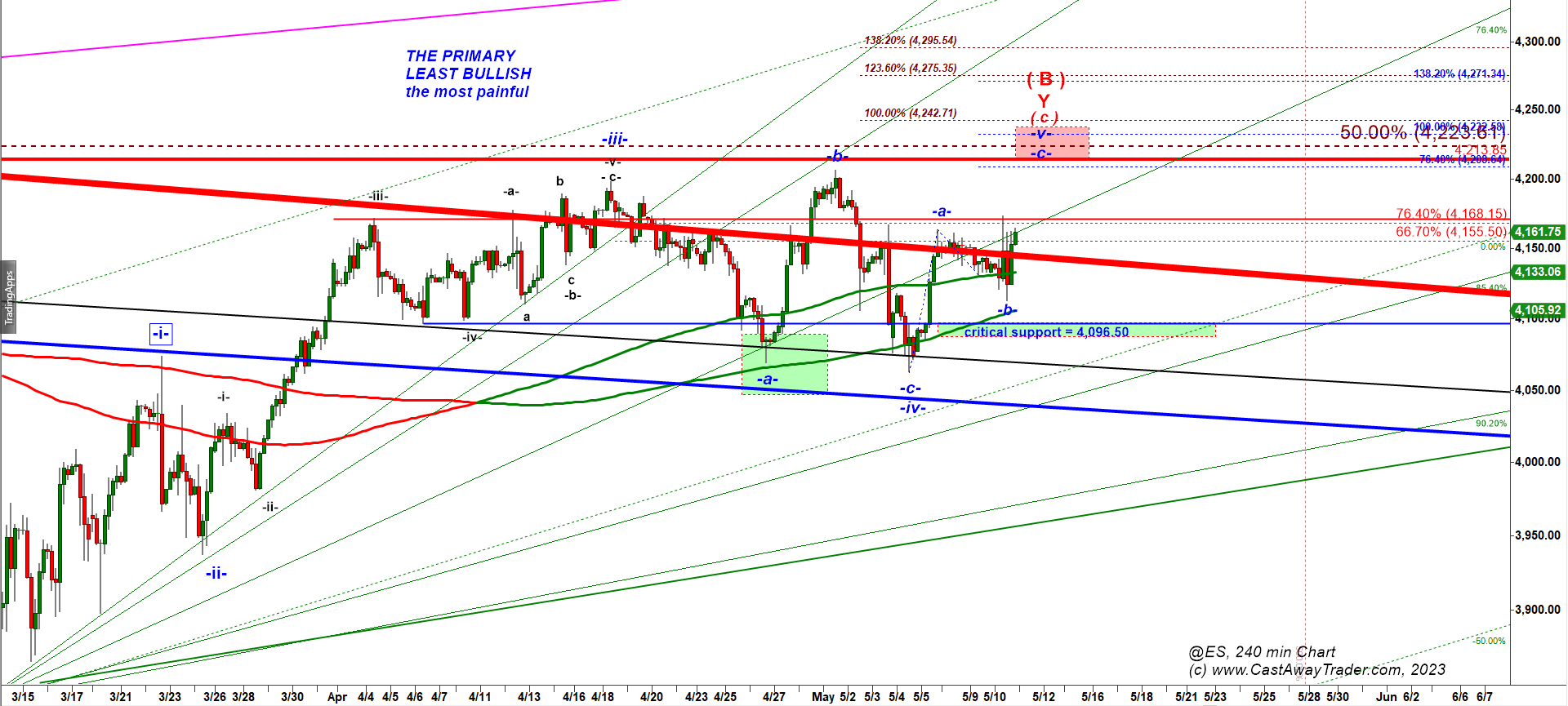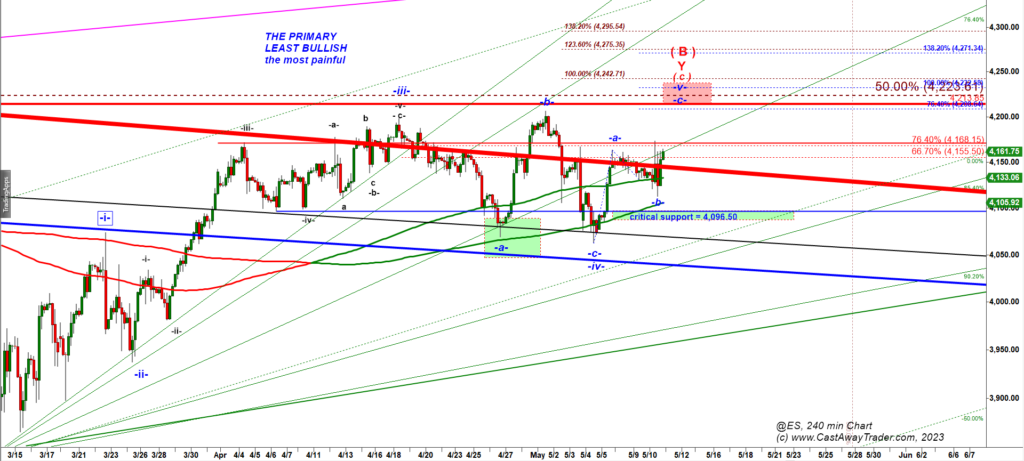 Long setup: a push over 4,170 would open the door for extension up to 4,206.
Short setup: a rally over 4,206.25, the May 2023 high followed by a drop back under 4,200 would trigger a short "failed breakout" setup.
The most tricky question is what level should be broken by bears to invalidate the bullish potential. I would say bears need to violate the low made at 4,112 made on Wednesday: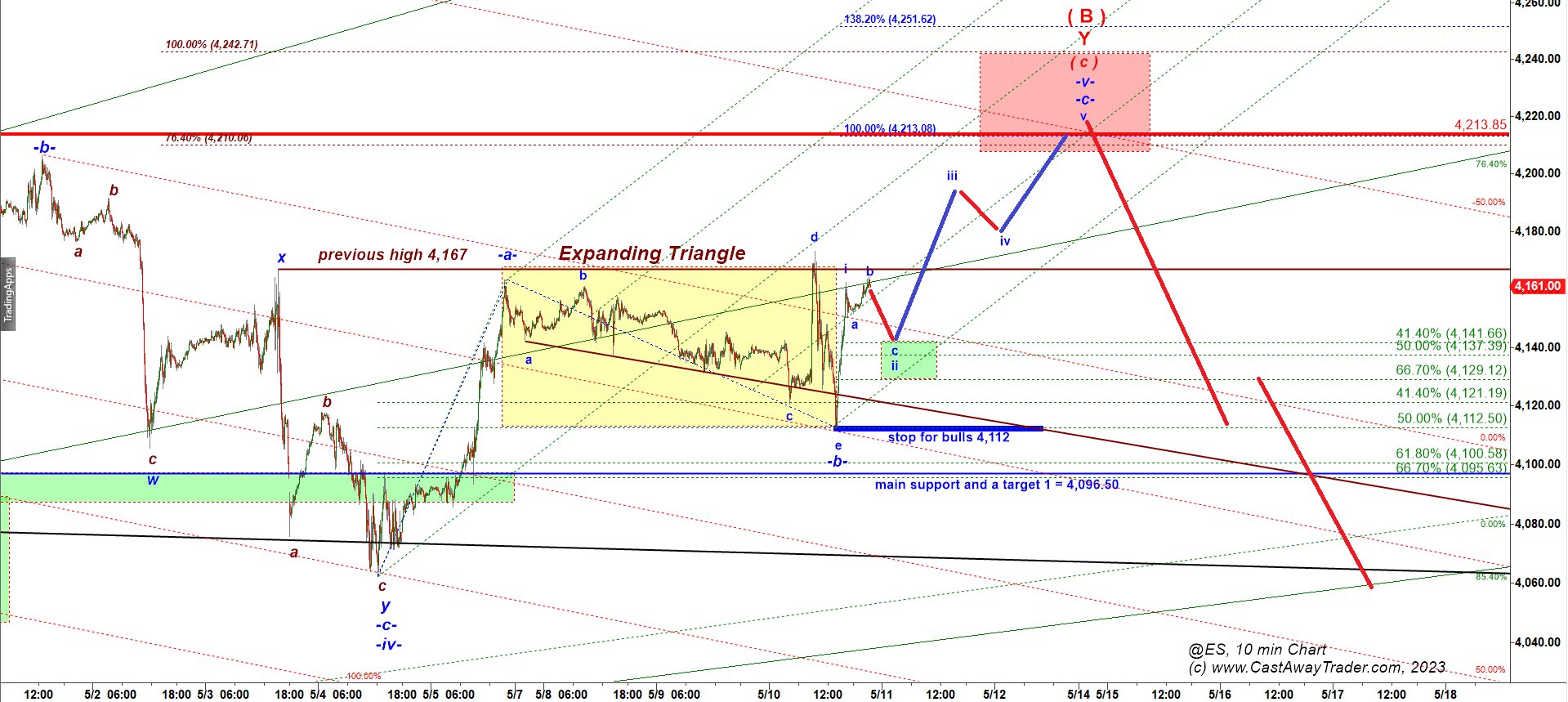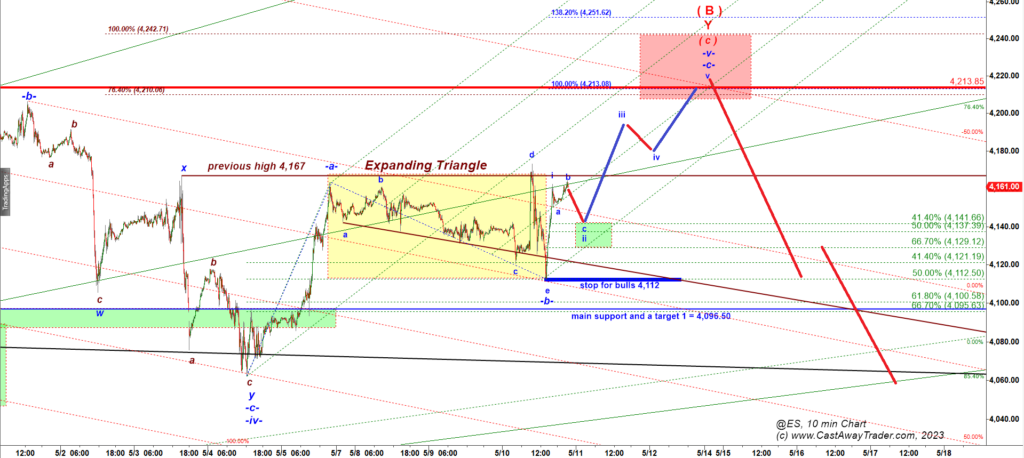 A break under 4,112 will most likely mean price will drop under 4,096 and may test the Yearly Support 4,035.