$ES #ES-charts #trading setup #Elliott Wave
Here you can see the whole five wave up move off the March 2023 low: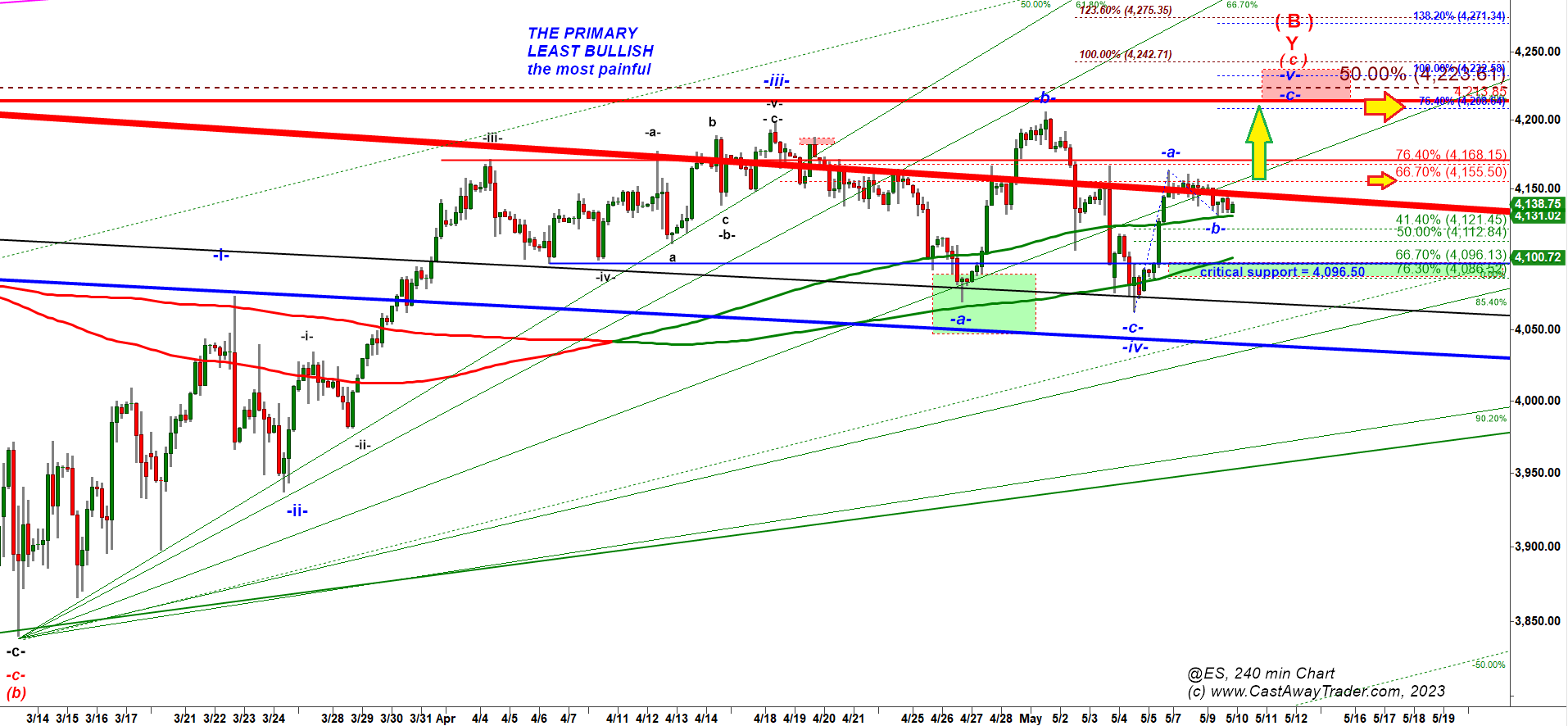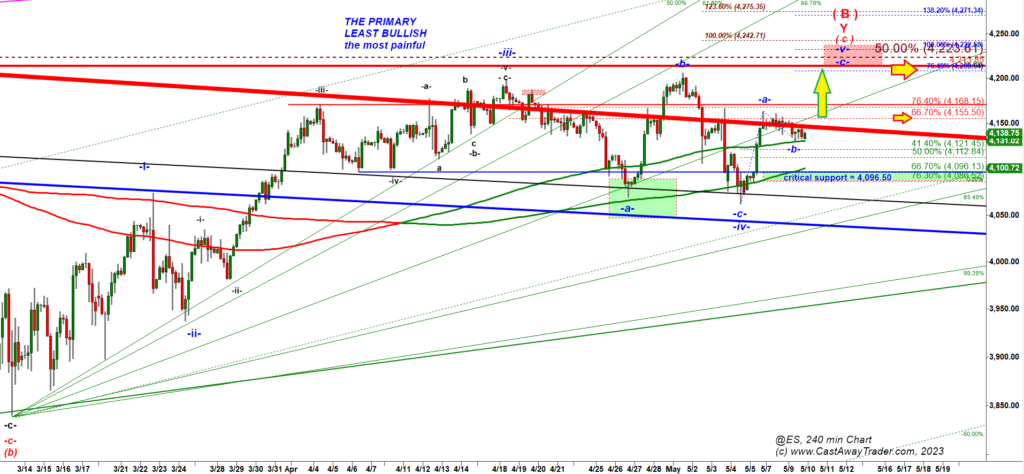 To complete that structure bulls have one more shot to a higher high left.
It is possible that we get that final move up as a spike up after positive CPI data to be released tomorrow morning. That spike may go up to 4,230.
To confirm start of that rally bulls should push ES over 4,157.50.
The next very strong resistance will be the Monthly Resistance 4,206.25.
This is how that wave count looks like on a micro 10 min chart: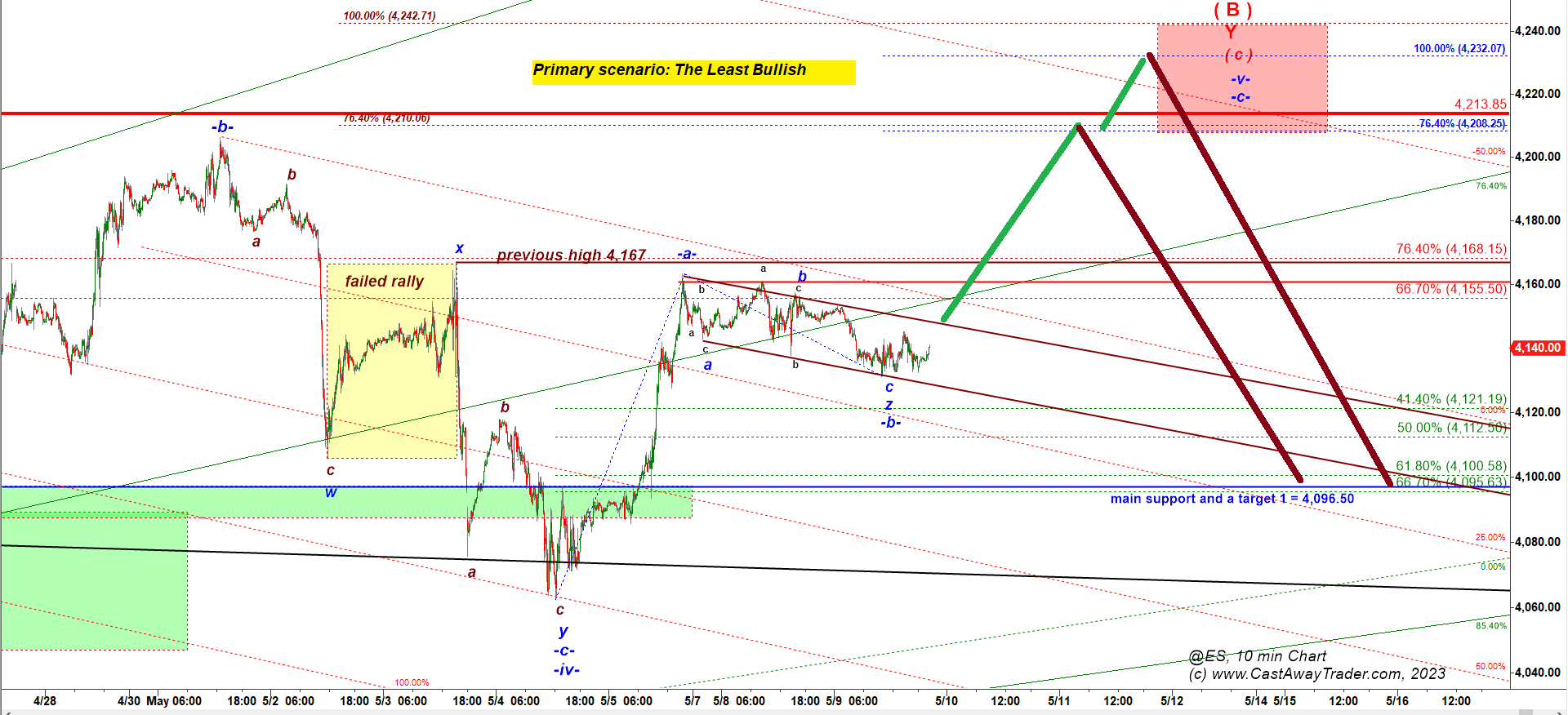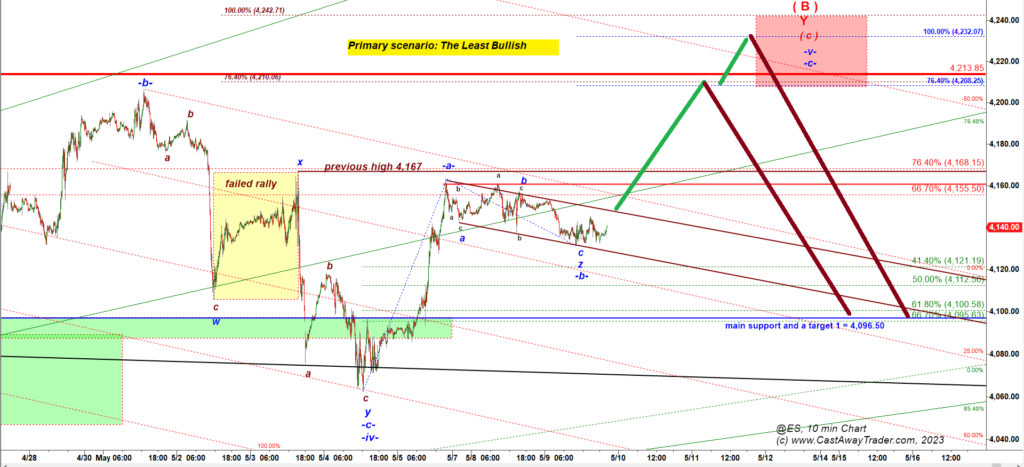 Over the last two weeks ES has been consolidating in a narrow range. Bears failed to retrace even 41.4% retracement. That consolidation has been shaped as a bullish declining flag. I can count that overlapping corrective structure as a completed wave -b- down.
On that chart you can see that bulls have a setup for the final spike up in a subwave -c- of wave -v- up.
The previous high was made at 4,206.25 on May 1st.
If bulls push ES over that level but then bears push it back under that level we will get a short "failed breakout" setup triggered. Upon completion of that move up over 4,200 I would expect a move down targeting 4,100 – 4,095.