$NQ #NQ-futures #trading setup #Elliott Wave analysis
As you can see on the daily chart shown below, the whole move up off the October 2022 low can be counted as a huge corrective Double Three structure, a combination of two -a-b-c-'s.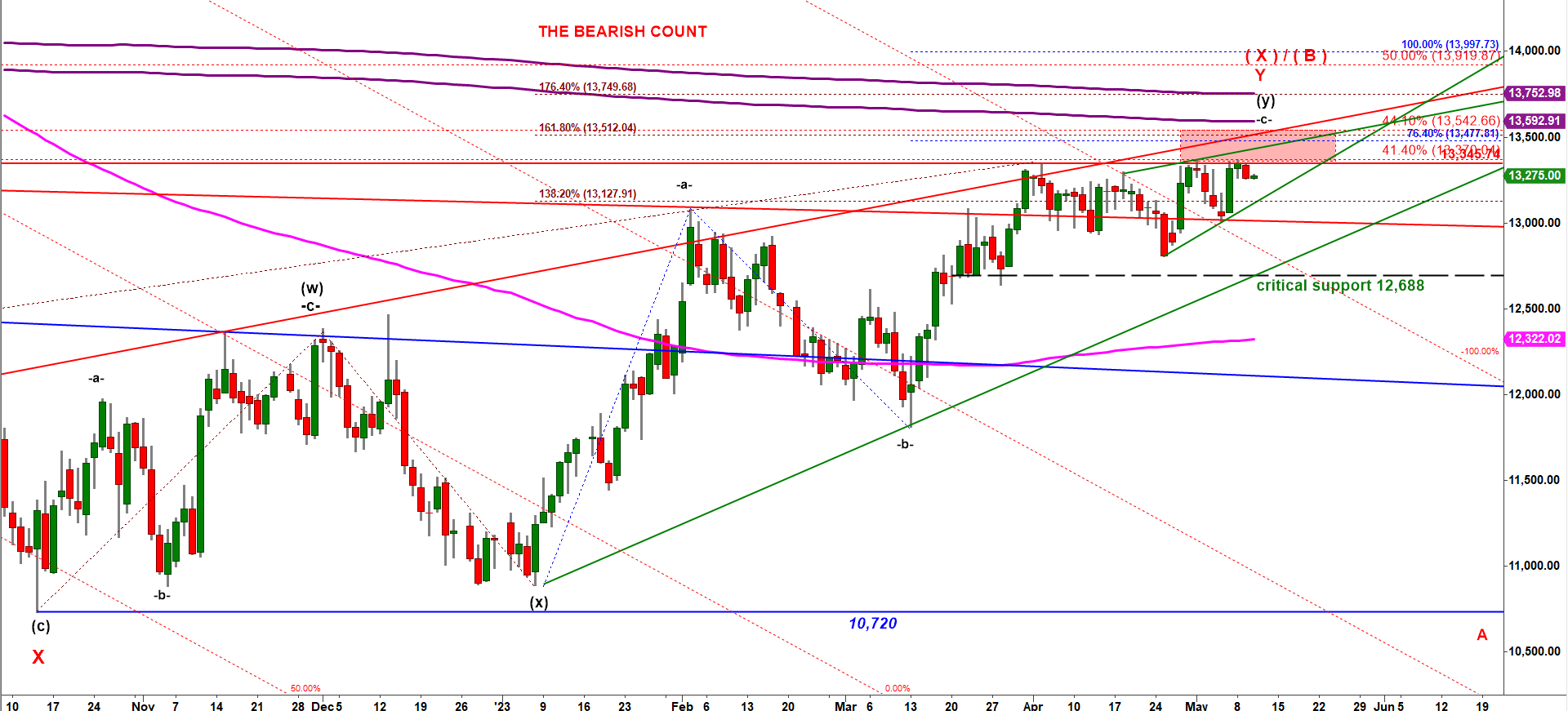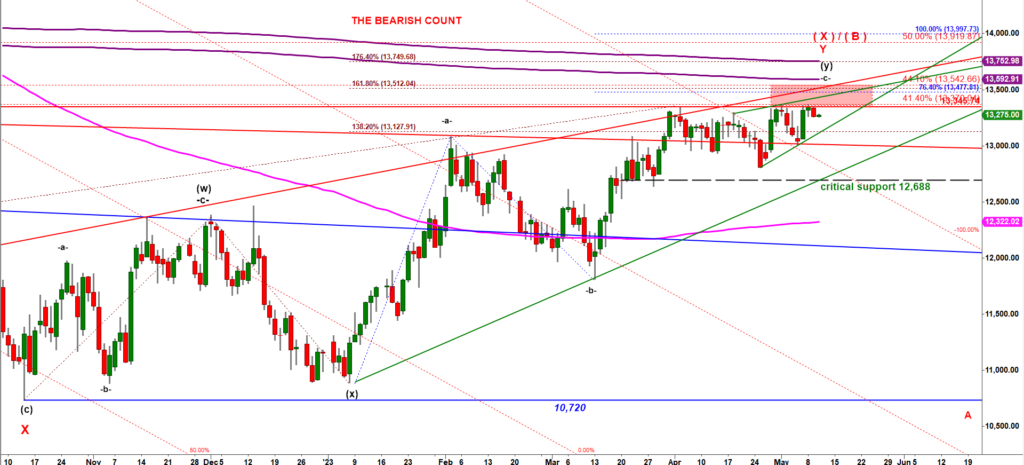 We label the Double Three corrective structure as (w) up, (x) down, (y) up.
The final segment of the rally in a subwave -c- of wave (y) up should ideally be composed of five micro waves. Let's zoom-in to a 60 min chart to see a micro structure of that rally: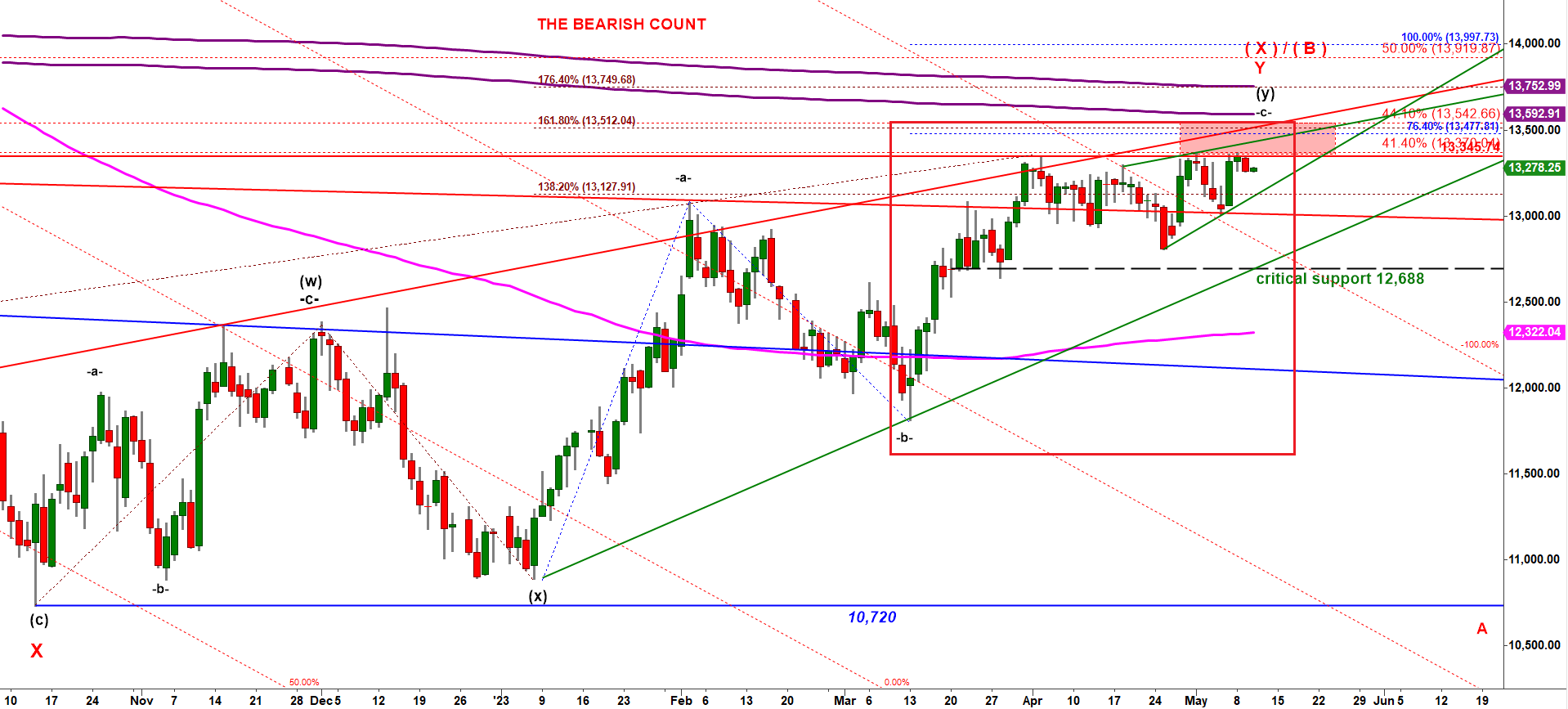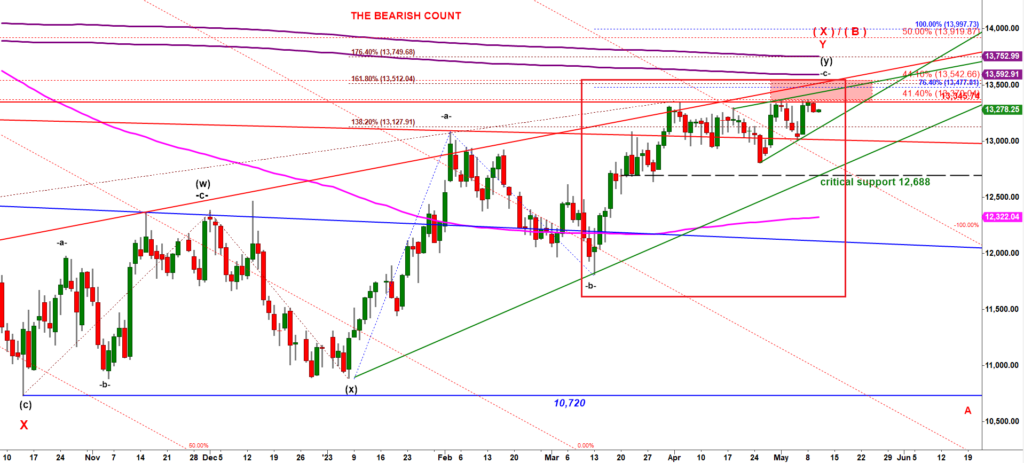 On the 60 min chart of NQ-mini futures you can see that for the ideal completion of the micro five wave up structure bulls need to make the final spike up: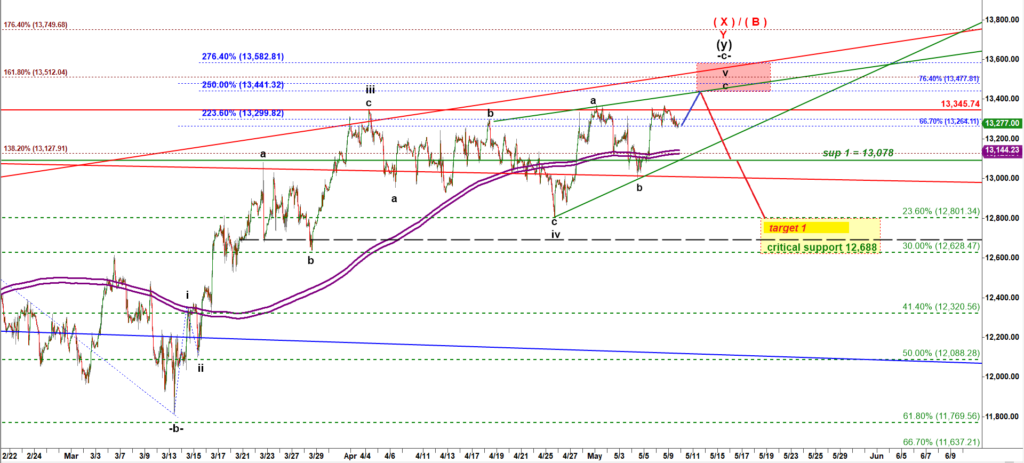 If you look at the 240 min chart above note two main retracement fibs applied to the whole decline off the Nov 2021 into the low made in Oct 2022:
– 41.4% retracement = 13,370;
– 44.1% retracement = 13,542.
Let's identify more meaningful extension fib levels:
13,440 is 250% ext of a micro wave i of -c- of ( y) up; and
13,477 is 76.4% ext of a subwave -a- up of (y) up; and
13,580 is 276.4% ext of a micro wave i up.
So we can conclude that there are three main clusters where a potential spike may top:
cluster 1 = 13,370, then
cluster 2 = 13,470, then
cluster 3 = 13,580.
Upon completion of that spike up I would expect a strong move down that should quickly drop down to 13,080 and after a quick consolidation make another dive down to a more important cluster of support levels at 12,800 – 12,600.
The safe approach to go short would be to wait for a "failed breakout" setup to get triggered. To get that setup we need (i) bulls first to push NQ over the previously made high at 13,368 and then we need (ii) bears to push NQ back under 13,368.