$ES #ES-mini #trading-setup
On Monday we got the narrowest trading range for seven trading days. The rule of thumb is contraction in volatility is followed by expansion in volatility.
The ideal scenario to trade would be to get a failed breakout setup: a push over 4,167 followed by a quick bearish reversal and drop under that level: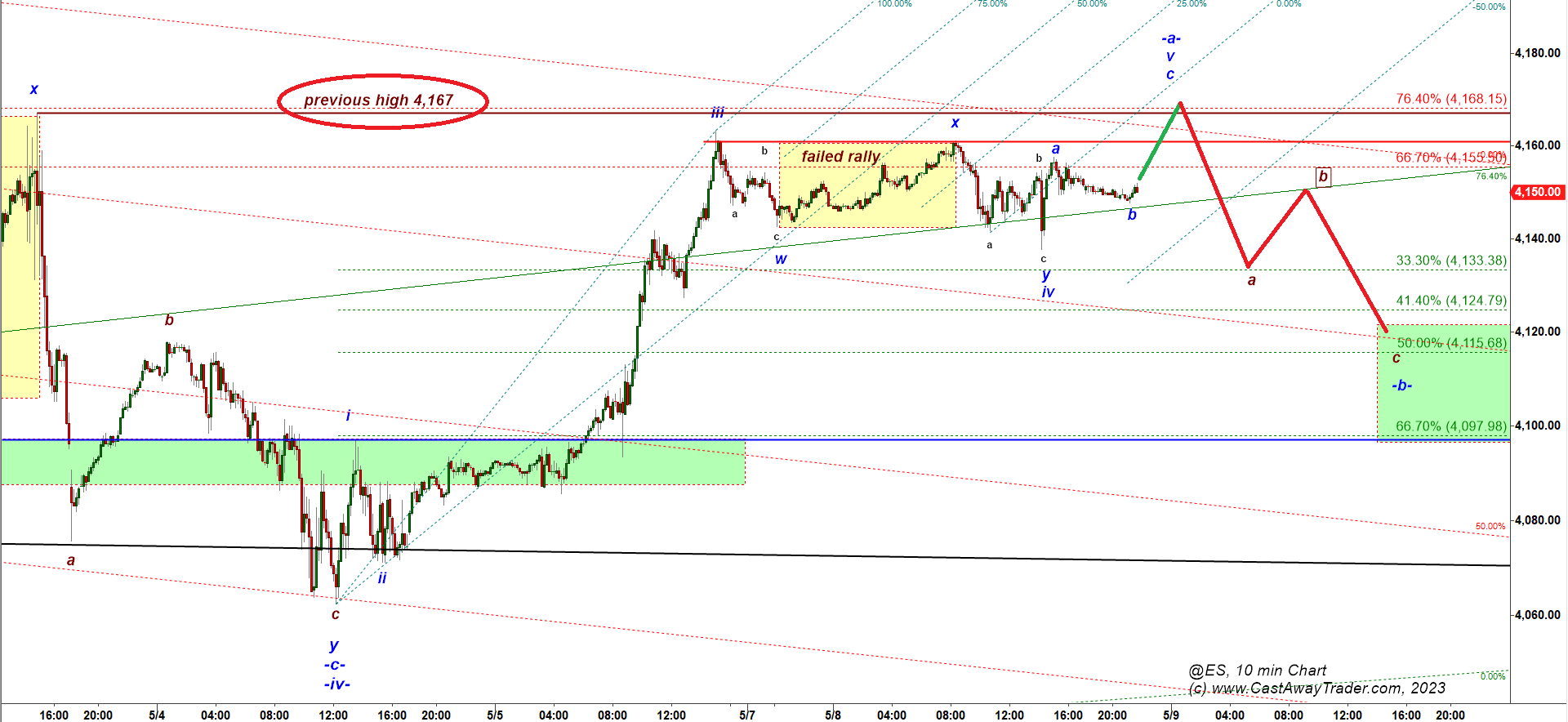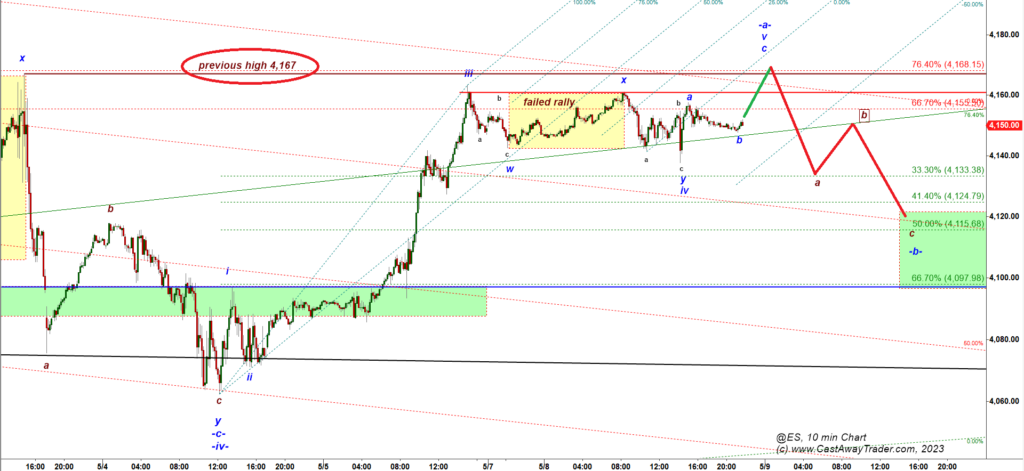 This is how that primary scenario looks on a 240 min chart: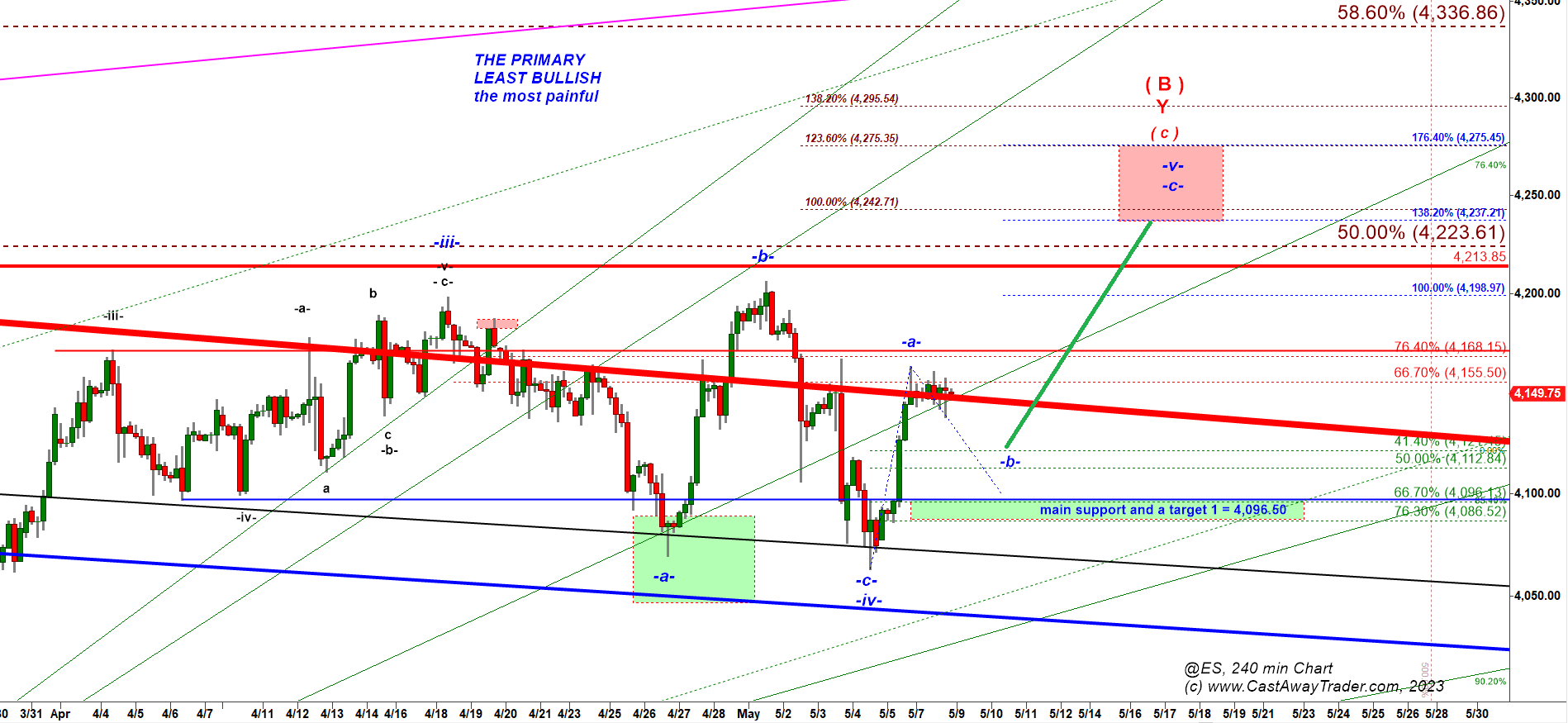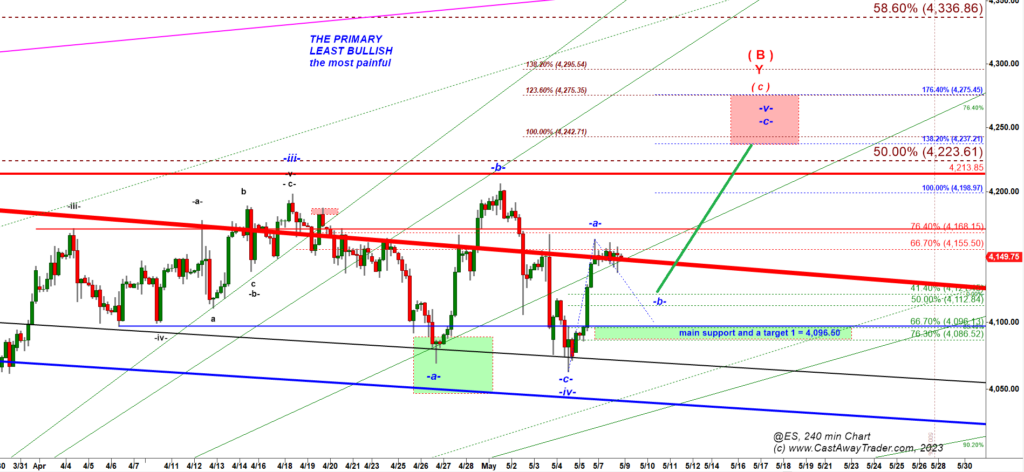 This is how the Monthly Opening Range looks for May: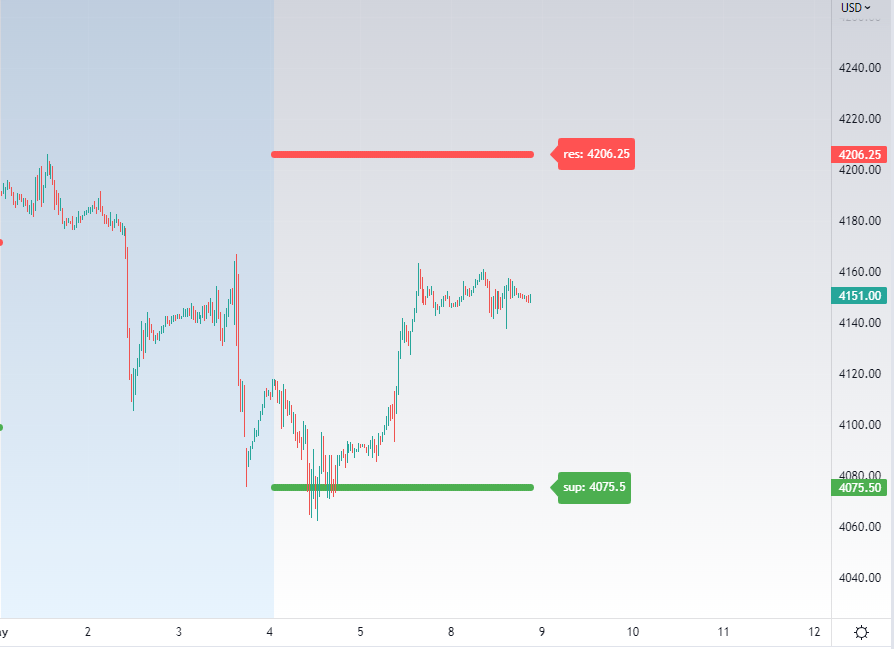 To identify Month Opening Range by yourself use my free indicator for TradingView.