$ES #ES-mini #trading setup
In the previous update I outlined that primary scenario: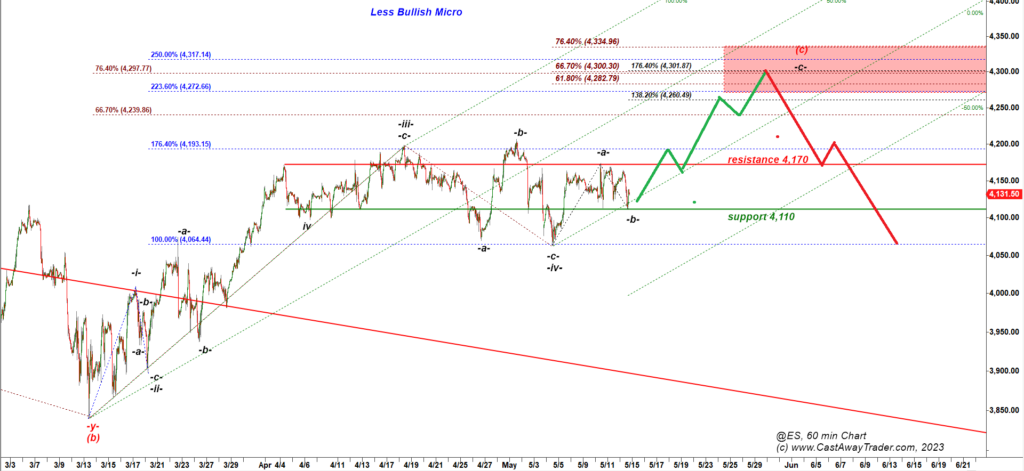 Today bulls have made the first move up: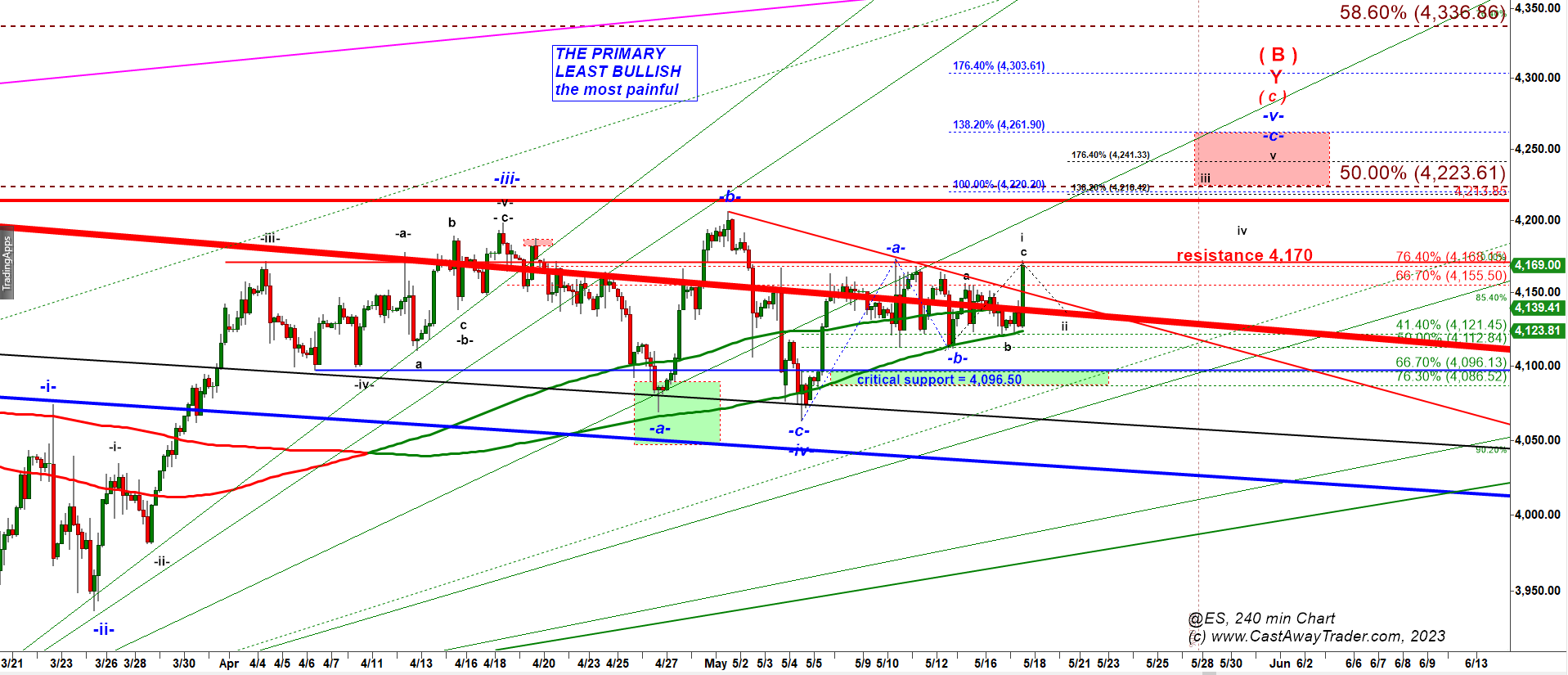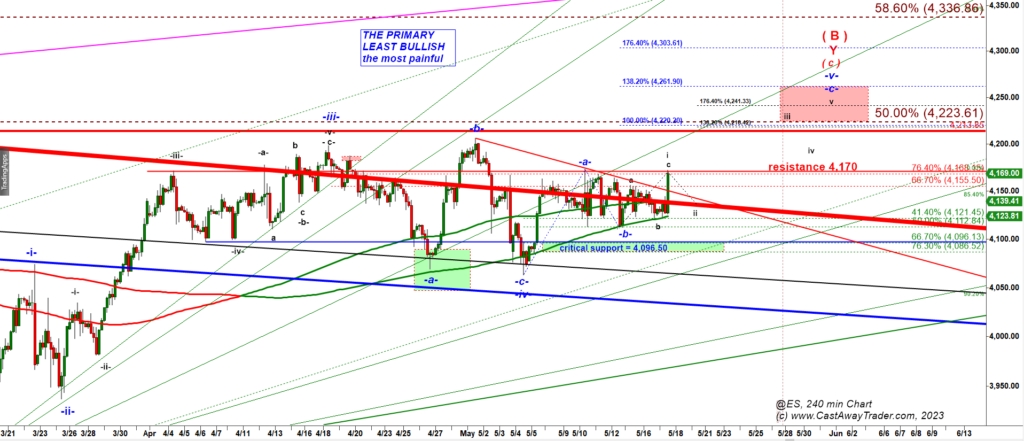 That path allows bulls to produce a five wave up rally off the low made on the low 4,112 made on May 12th. The first resistance is 4,170. Ideally bulls should consolidate here before they make the next pushup to the next resistance 4,190.
Please note that this is an OPEX week.
OPEX weeks have specific seasonality.
They often start an OPEXweek at the high, then we get two day pullback with Tuesday being the most bearish day of the week. Wednesday may get a lower low followed by a bullish reversal in the morning and Thursday may come as an up trending day.
Because SPX and NDX options expire on Friday morning this is when the bullish seasonality of an OPEX week comes to end.
Option dealers do not need to support prices anymore because the bulk part of the puts they wrote to the public would expire worthless by Friday morning.
In general, the worst time to short strength is Wed and Thu of an OPEX week.