$ES #ES-mini #trading setup
A sharp decline on Tuesday hit the lower Green Box: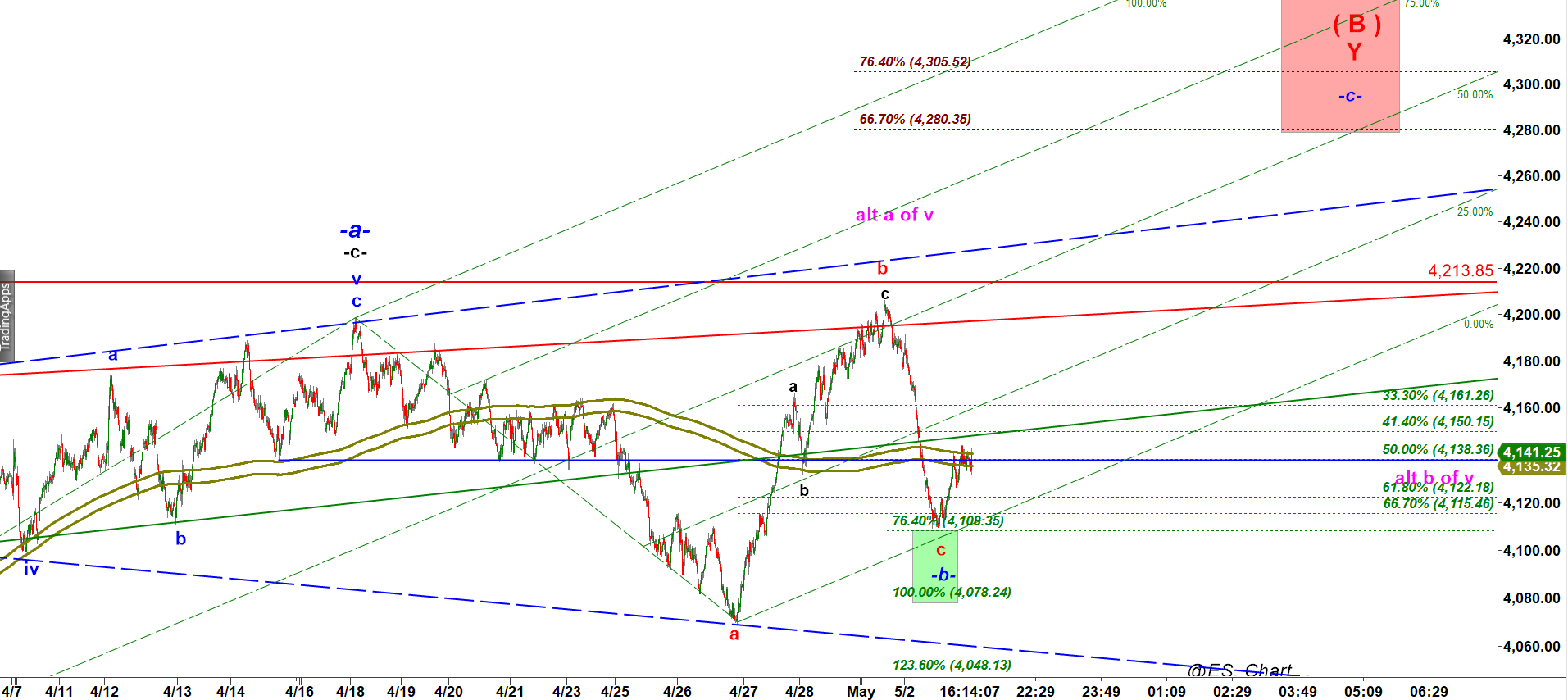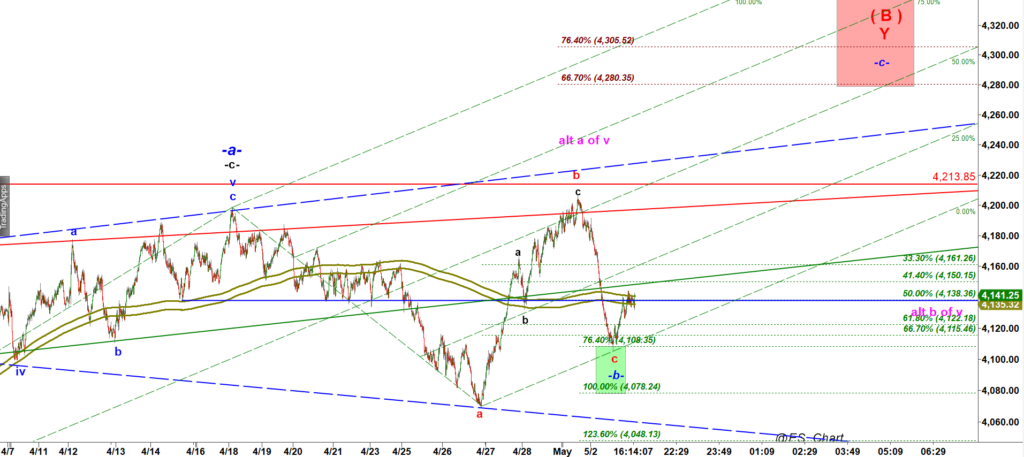 That drop was not something unusual. In fact that is a repeating pattern.
This is what I posted for subscribers of my Premium Chat room on Monday afternoon:


That a down, b up, c up structure where a corrective subwave b up manages to make a higher high followed by a drop making a higher low is called the Running Flat,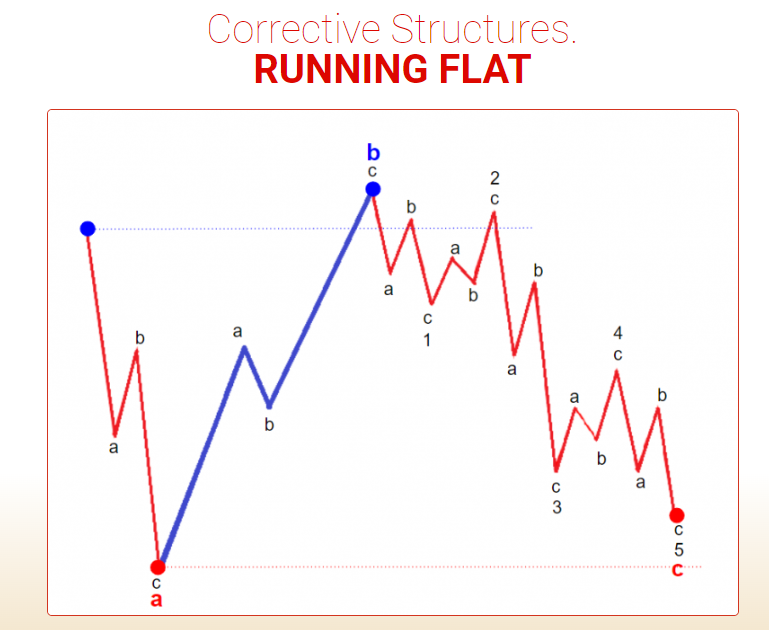 The main catalyst of this week is scheduled at 2-30 PM EST. This is when the FED Chairman will share his outlook on further steps in his fight against inflation. If Jerome Powell blinks tomorrow (and hints about pause in hiking rate) the market may jump to 4,240. But that jump would be short-lived and will most likely be followed by a strong bearish rejection.
For the short "failed breakout" setup to get triggered bulls need to push ES-mini 4,213. Then bears have to push it back under 4,213.
Let me remind you that tomorrow is the third trading day of May. This is when the Month Opening Range will get completed. The first three trading days of a month bring volatility. And today we saw manifestation of that rule.
Quite often when the market starts a month at the highs (like it did in April and May) the following two trading days the market makes a down countertrend move. Under that pattern that decline may get erased during the 4th, 5th and 6th trading days of a month….