#ES $ES #ES-futures #trading setup
Today we completed the Month Opening Range:
The Monthly Resistance is 4,206.
The Monthly Support is 4,105.
From the perspective of the Month Opening Range strategy such a counter trend drop during the second and third day of a month is actually a typical pattern. Once bulls manage to push ES back over 4,105, the close of the regular trading session on Wednesday, they will be able to push ES back up to the high made on Monday, the Monthly Resistance 4,206, in a matter of the following three trading days.
This morning I shared two scenarios with subscribers of my Premium chat room: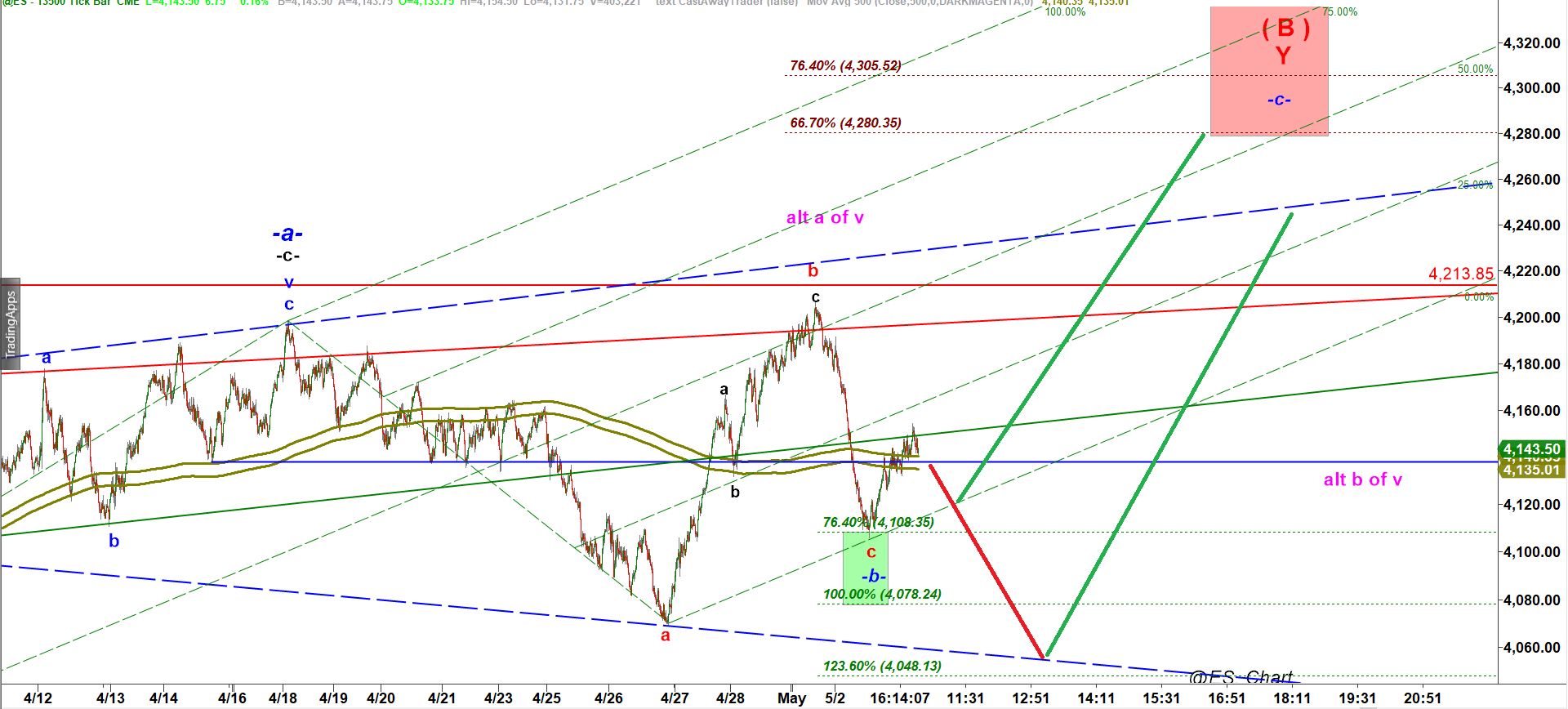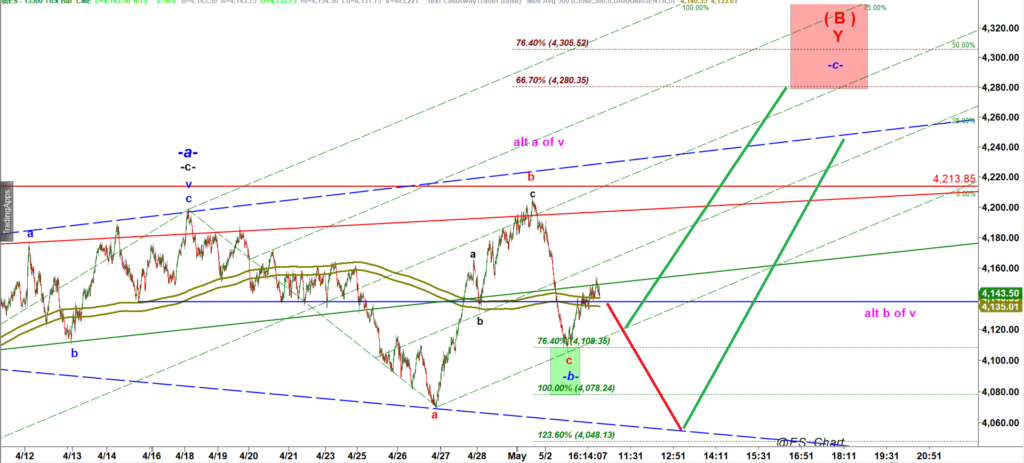 Bulls did have a clean i up, ii down setup that allowed them to start a strong rally targeting 4,200.
But they failed and bears produced the second leg down. As you can see on the chart above, that drop did not come as a surprise. This is how we can count that decline: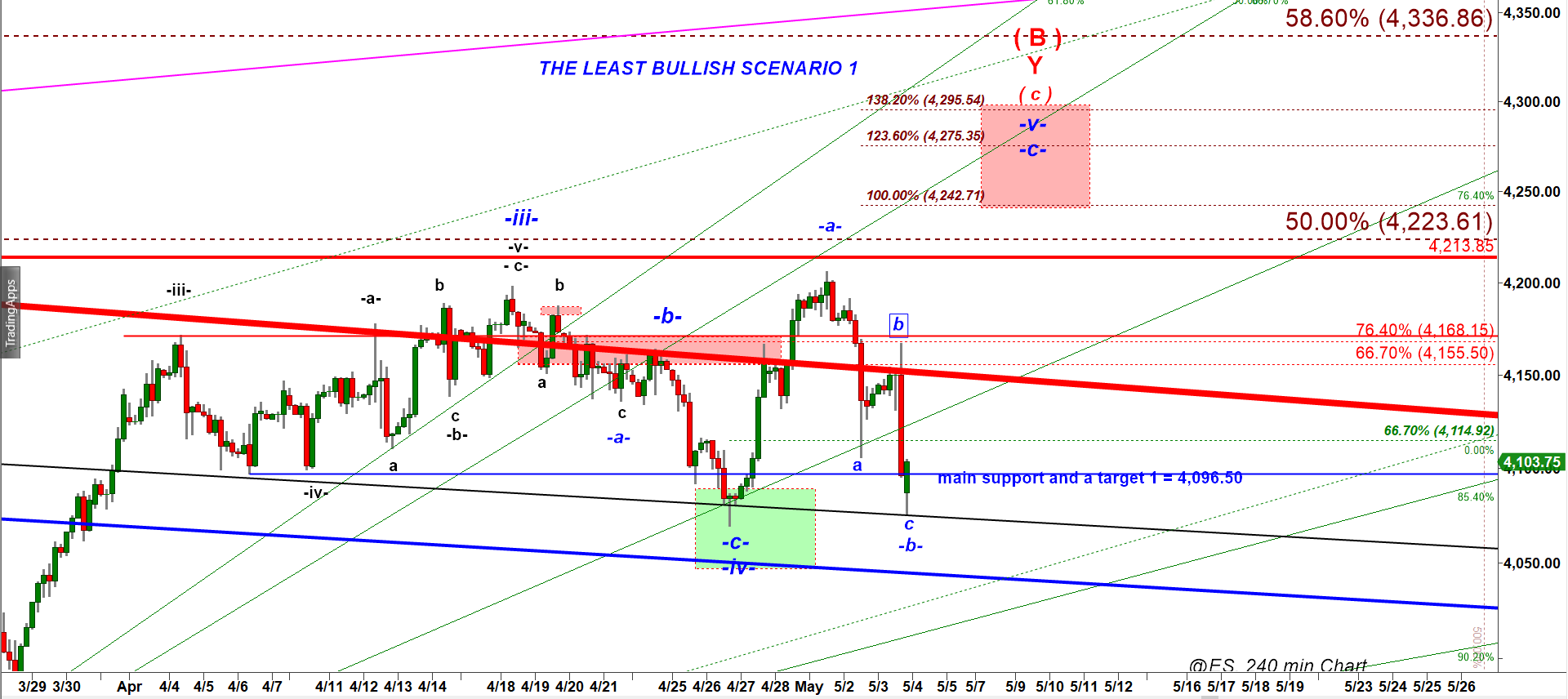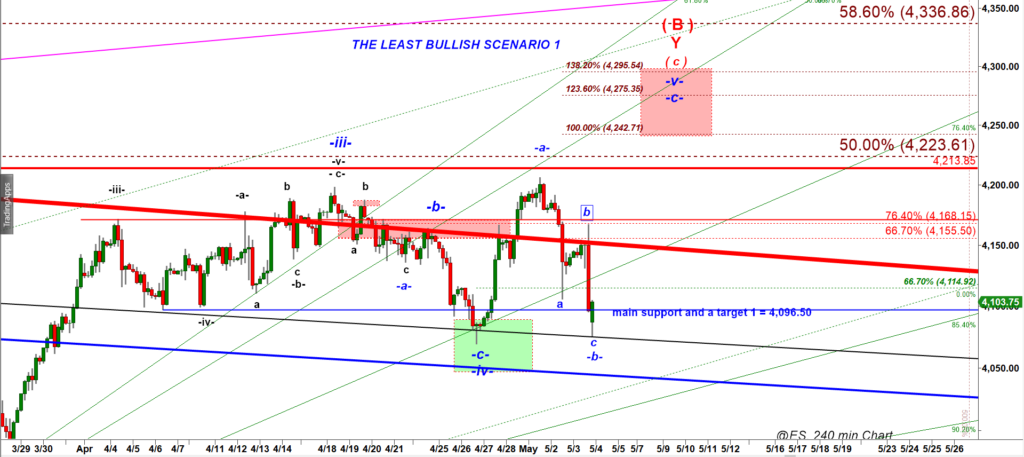 We can count that decline as a subwave -b- down of wave -v- up to be followed by a rally in a subwave -c- of wave -v- up.
If bulls fail to reclaim 4,105 tonight we can get another push lower to 4,060 – 4,050. In that case we would be able to count that decline as the final subwave c of a wave y of -b- down shaped as the Double Three corrective structure: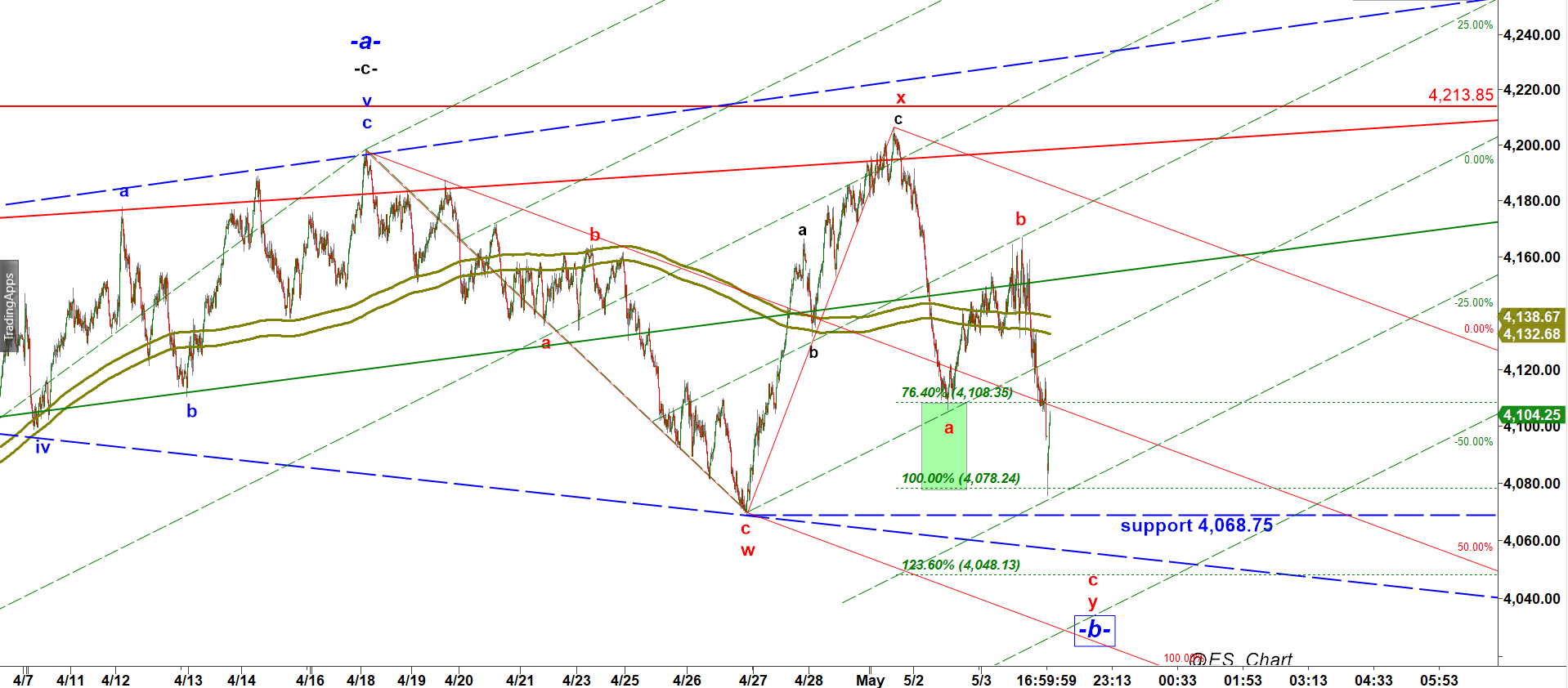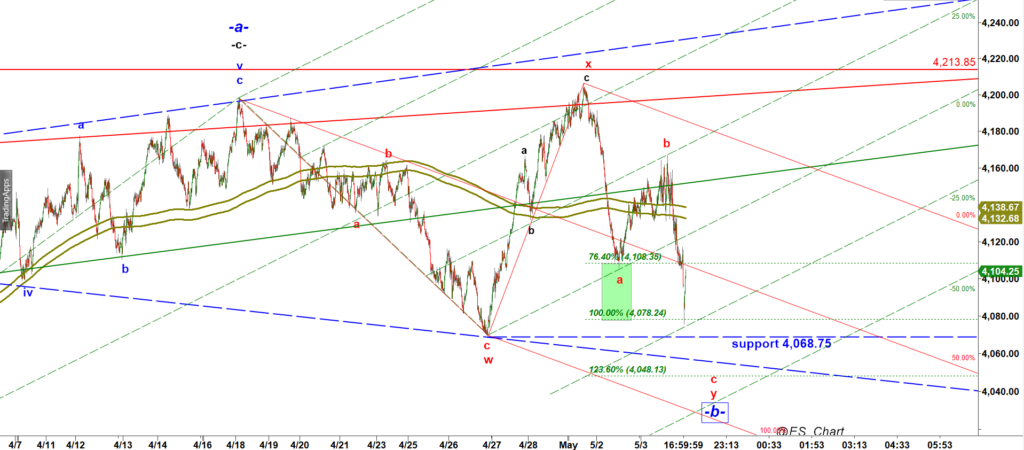 To trigger the textbook long "failed breakdown" setup first bears need to violate the previous low made at 4,068.75 and then bulls need to reclaim that level.