$ES #ES-mini #trading setup
In the Wednesday update I concluded that …"To trigger the textbook long "failed breakdown" setup first bears need to violate the previous low made at 4,068.75 and then bulls need to reclaim that level."
Bulls perfectly played that script today: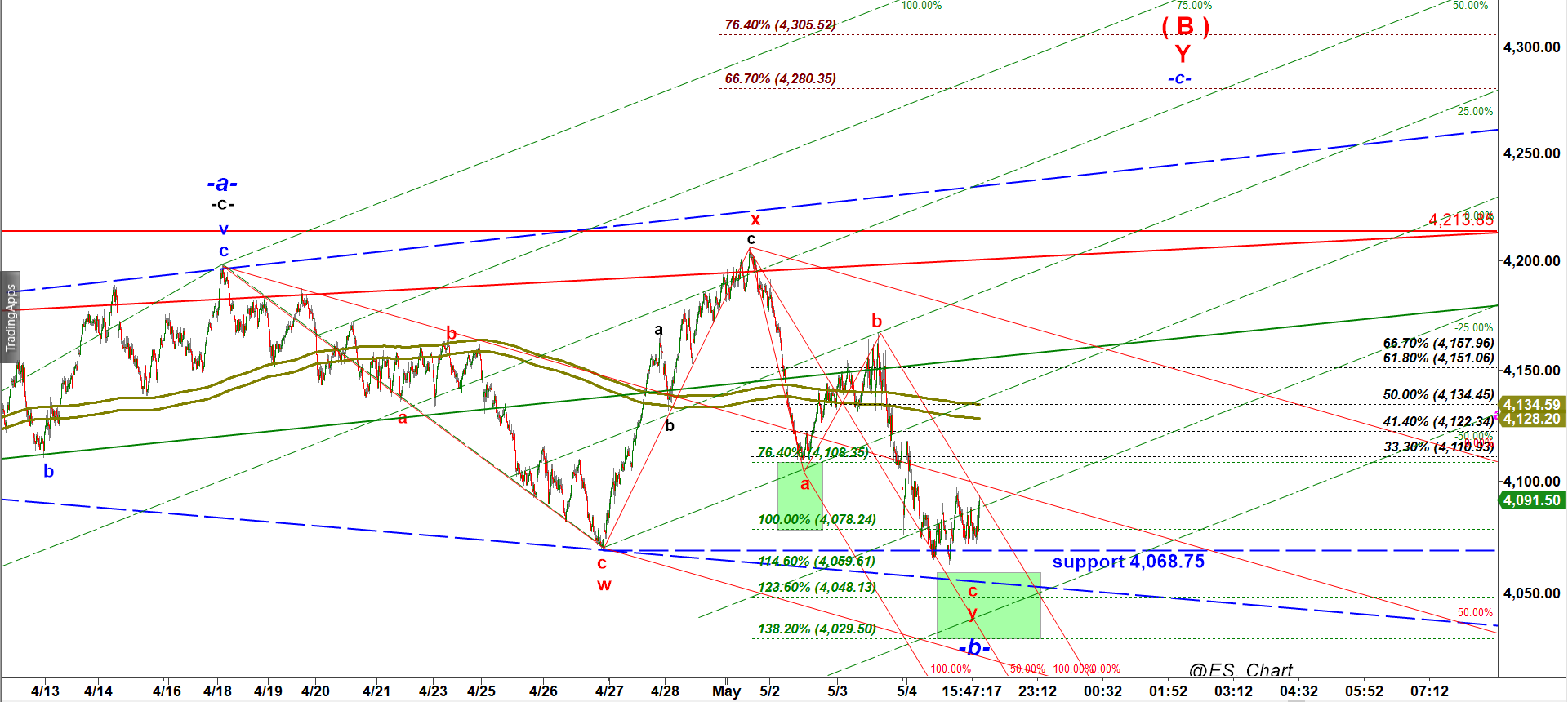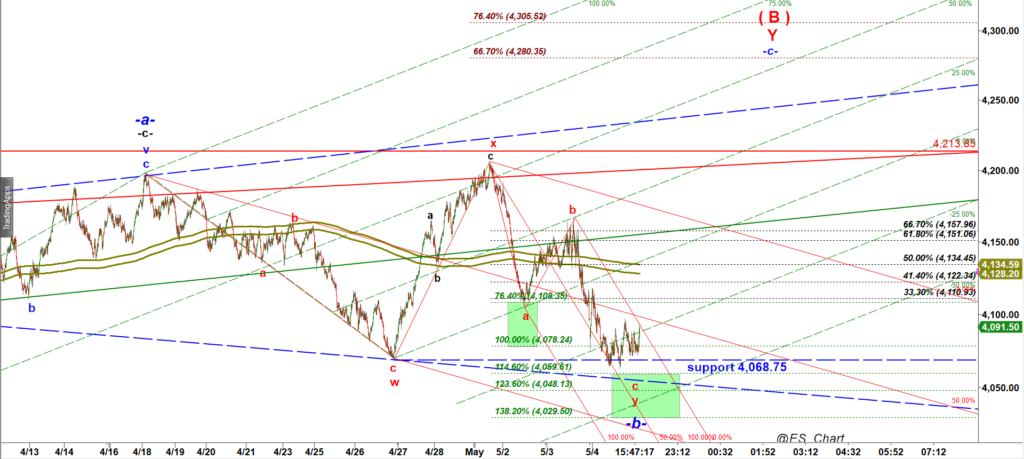 ES dropped under 4,068.75 twice and then popped twice.
ES Daily support-turne-resistance for Friday is 4,105. This is the key resistance for bulls to reclaim. Until that happens we can not exclude one more push lower to tag the Green Box.
Now let's zoom out to see a big picture on a daily chart.
(1) Very Bullish setup: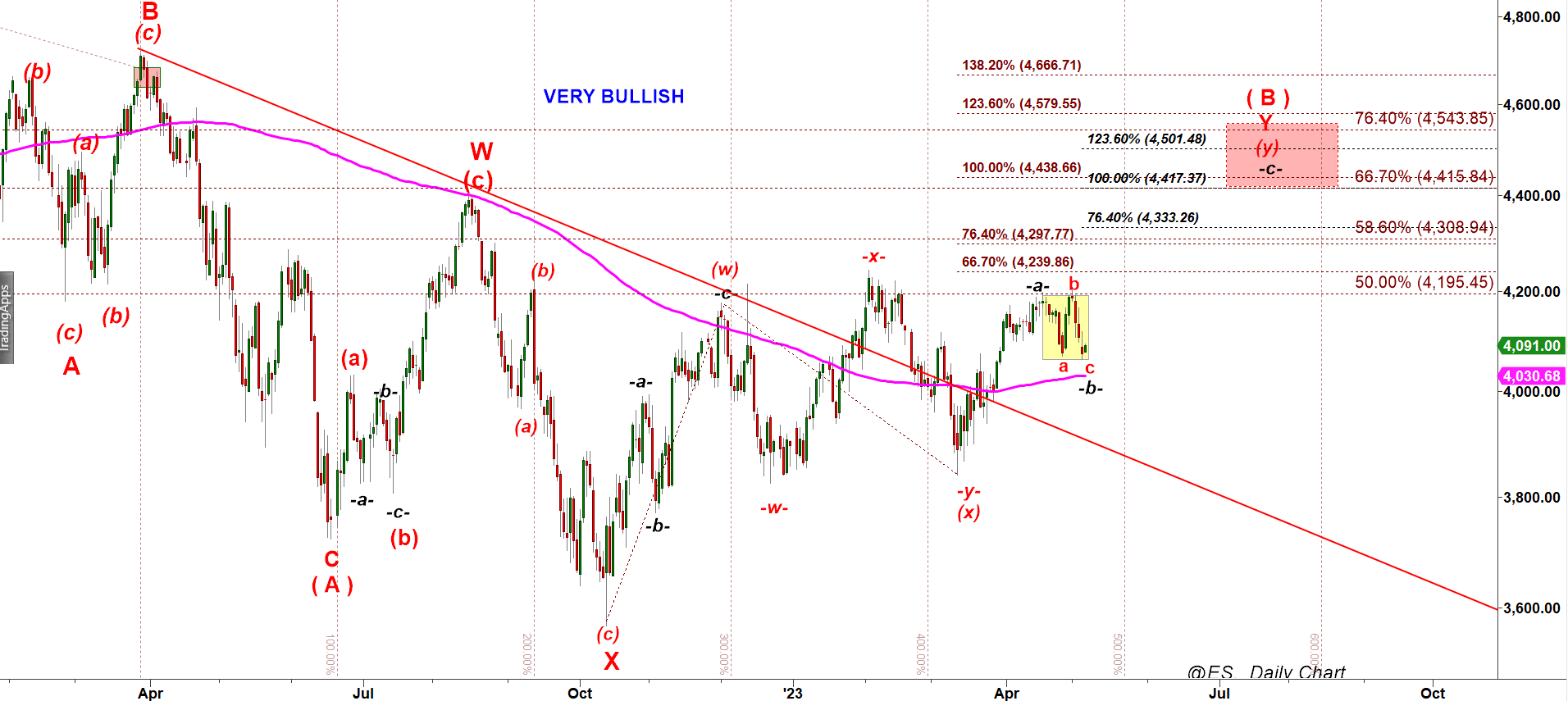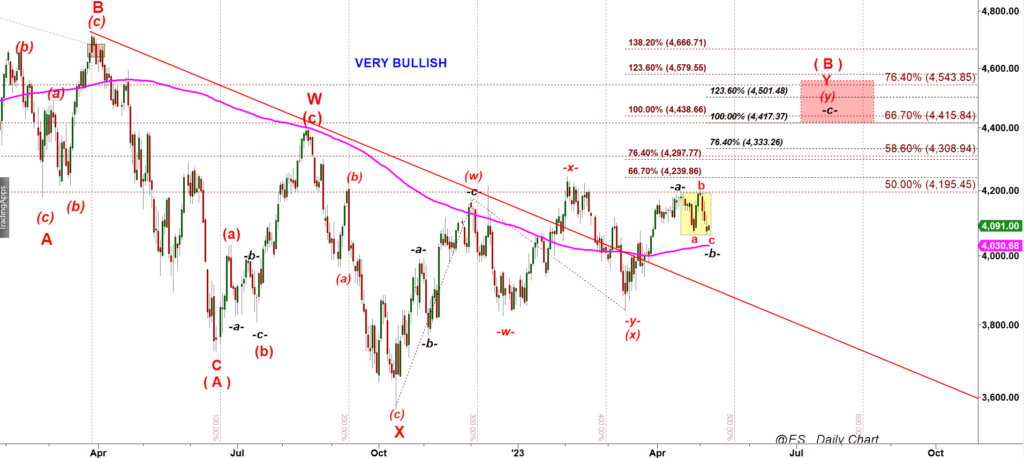 that a-b-c down zig-zag (highlighted with the yellow box) looks lie a flat bullish consolidation, a base built over the upward sloped 200 MA (the pink line). That count allows bulls to produce another leg up in a subwave -c- of wave (w) up.
(2) That same a-b-c down structure inside the yellow box can be counted as a micro wave iv down: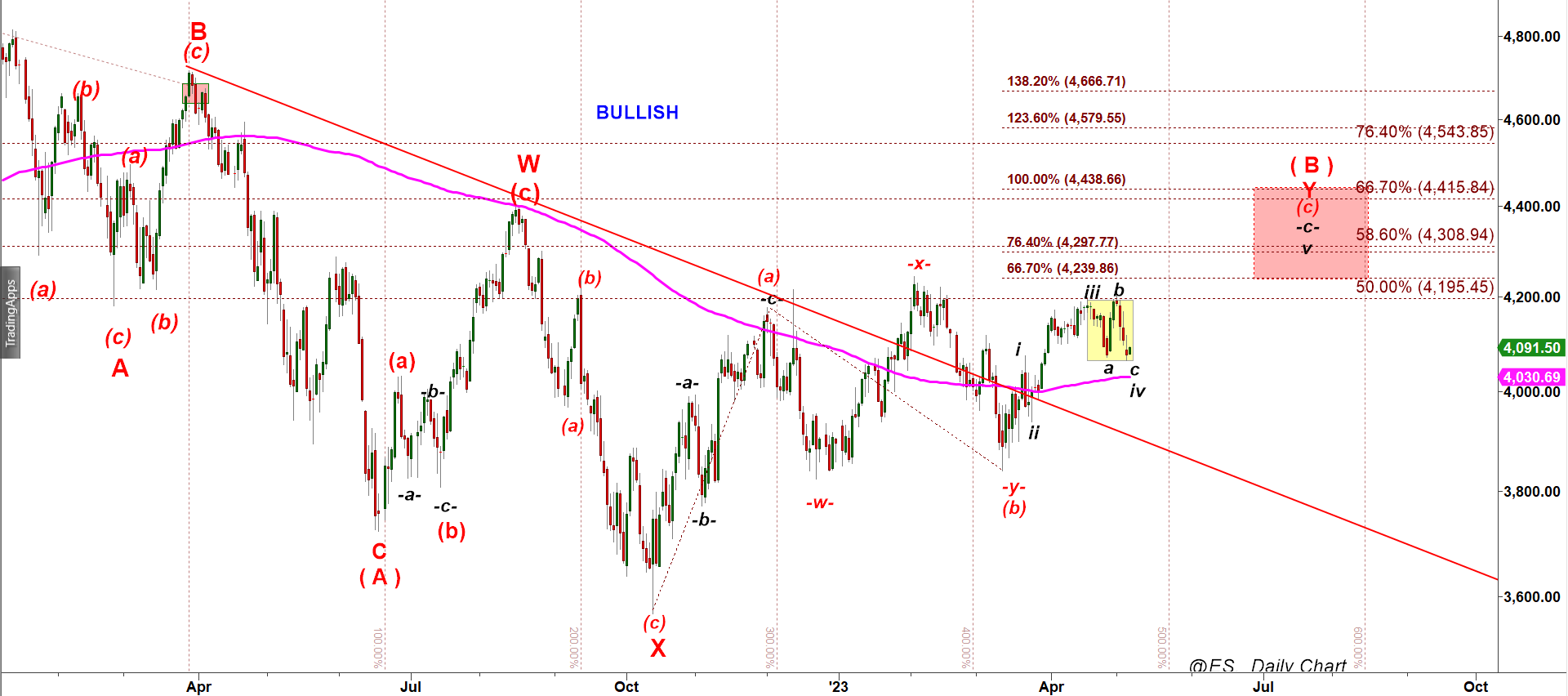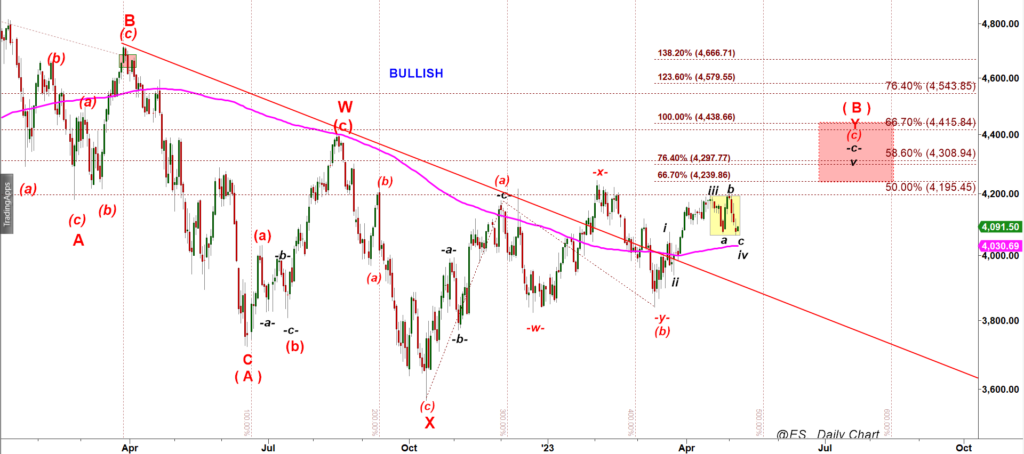 Under that less bullish count that a-b-c consolidation should be followed by the final push up in a micro wave -v- up. I favor this less bullish scenario that allows bulls to make one more push higher over 4,200. I can hardly envision what could propel the stock market to 4,400 as the Very Bullish scenario (1) suggests.
Its interesting that the Yearly support at 4,035 coincides with 200 MA at 4,030.
To invalidate those two bullish scenarios bears have to push ES under 4,030.
.