$ES #ES-mini futures #trading setup
The rule of the Elliott Wave traders club is: an a-b-c move down that stops at 50% retracement fib (that follows a push to fresh highs) is a buy setup.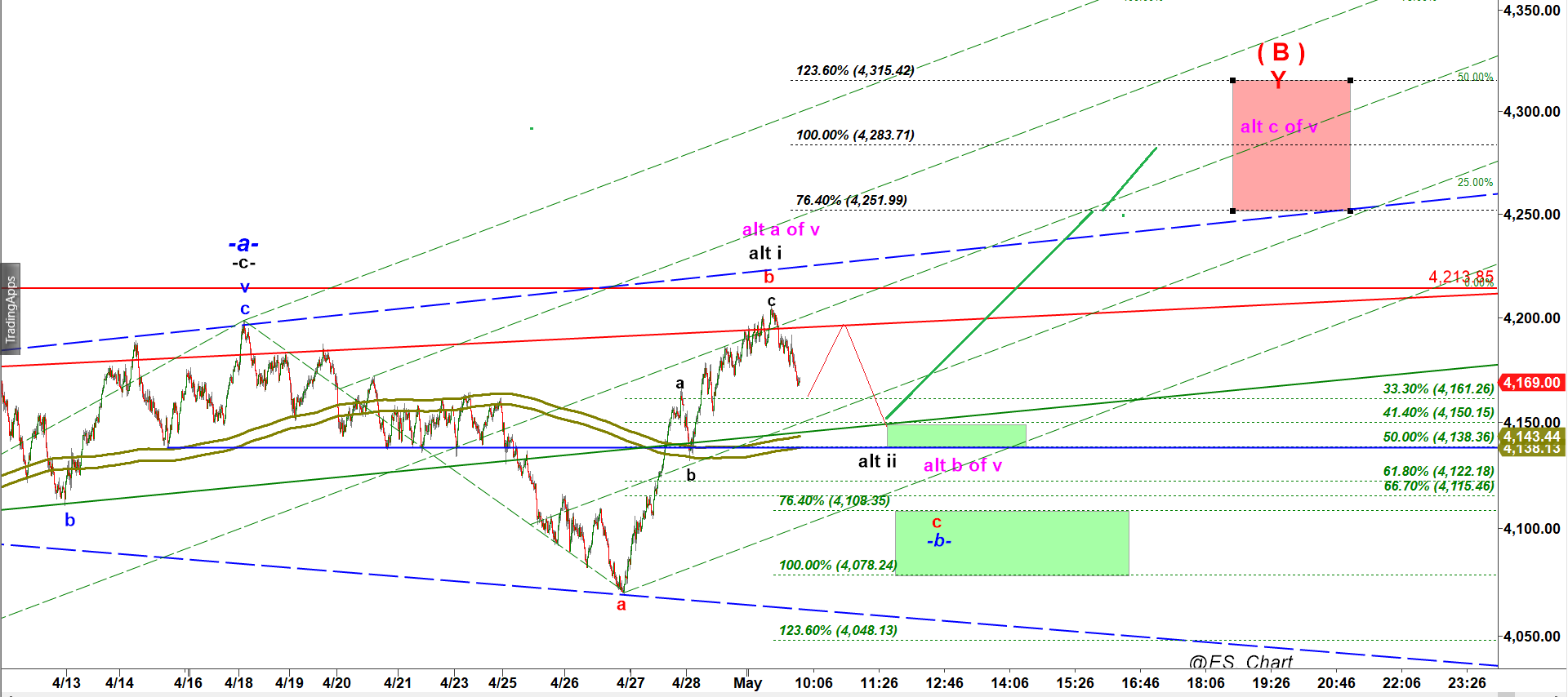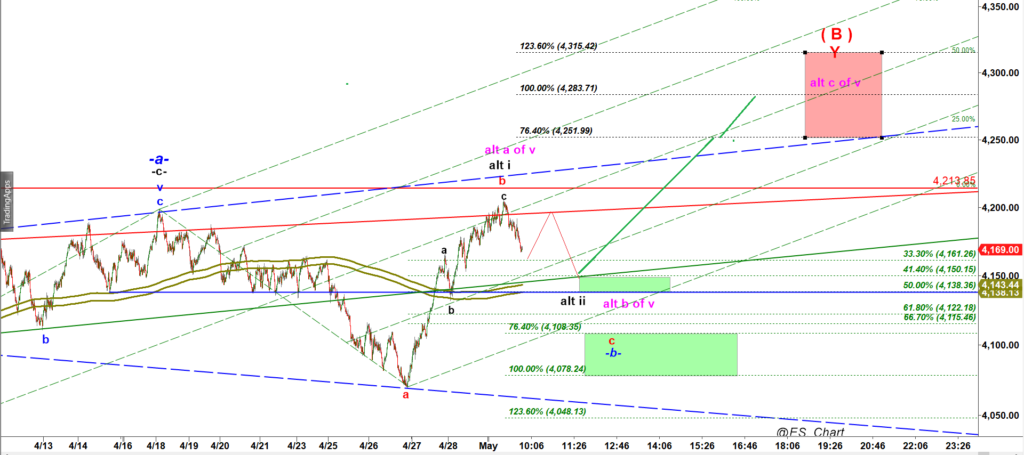 If we get an a-b-c move down into the upper Green Box that would be an attractive long setup to ride a rally in a wave -c- up that can stretch to 4,250 or higher. If we get a straight drop into the upper green box that would not be an attractive long setup.
From the perspective of the Month Opening Range strategy the best scenario for bulls is a two day pullback on the second and the third trading days of a new month (meaning today and tomorrow).
Daily resistance for Tuesday is 4,193.75.
The Daily support is 4,143.75.
Chances are ES will spend a day today inside that range.
Gann's Analysis: SPX: Note that S&P stopped at the Gann's level, 540 degrees up or 1.5 cycles up off the March low: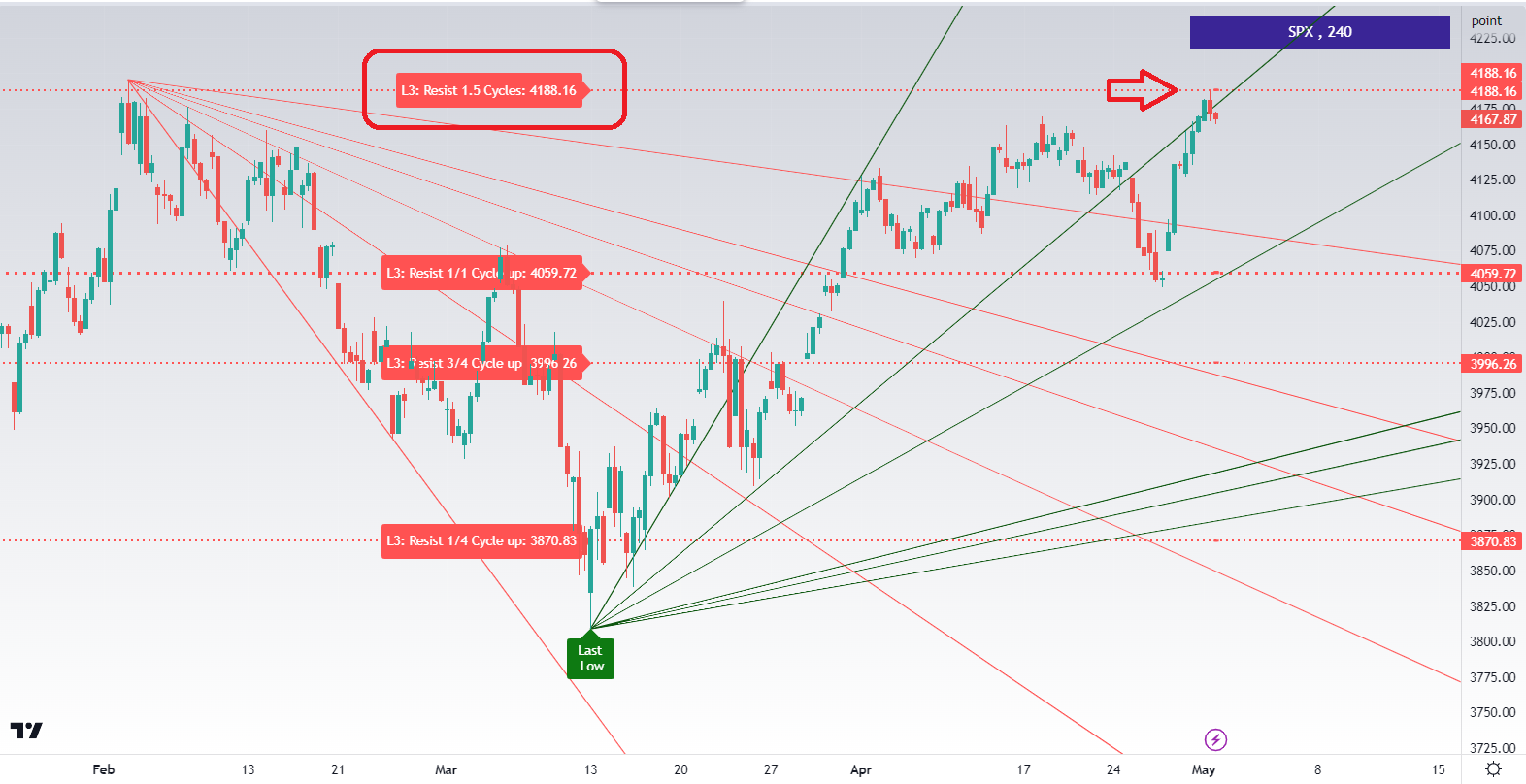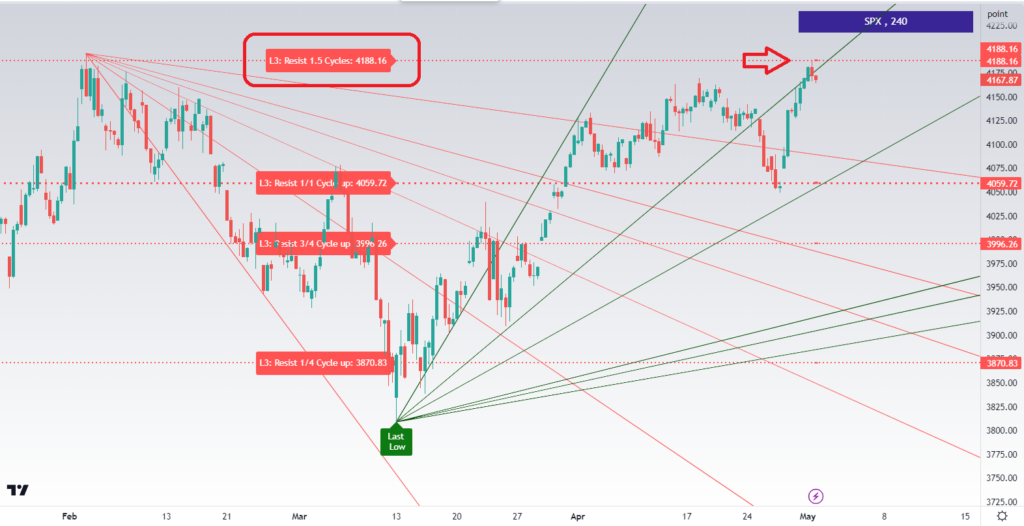 Quite often the market first respects a Gann's level, but then it overshoots/undershoots it creating imbalance that then gets resulted in a strong counter trend move back under/over that Gann's level: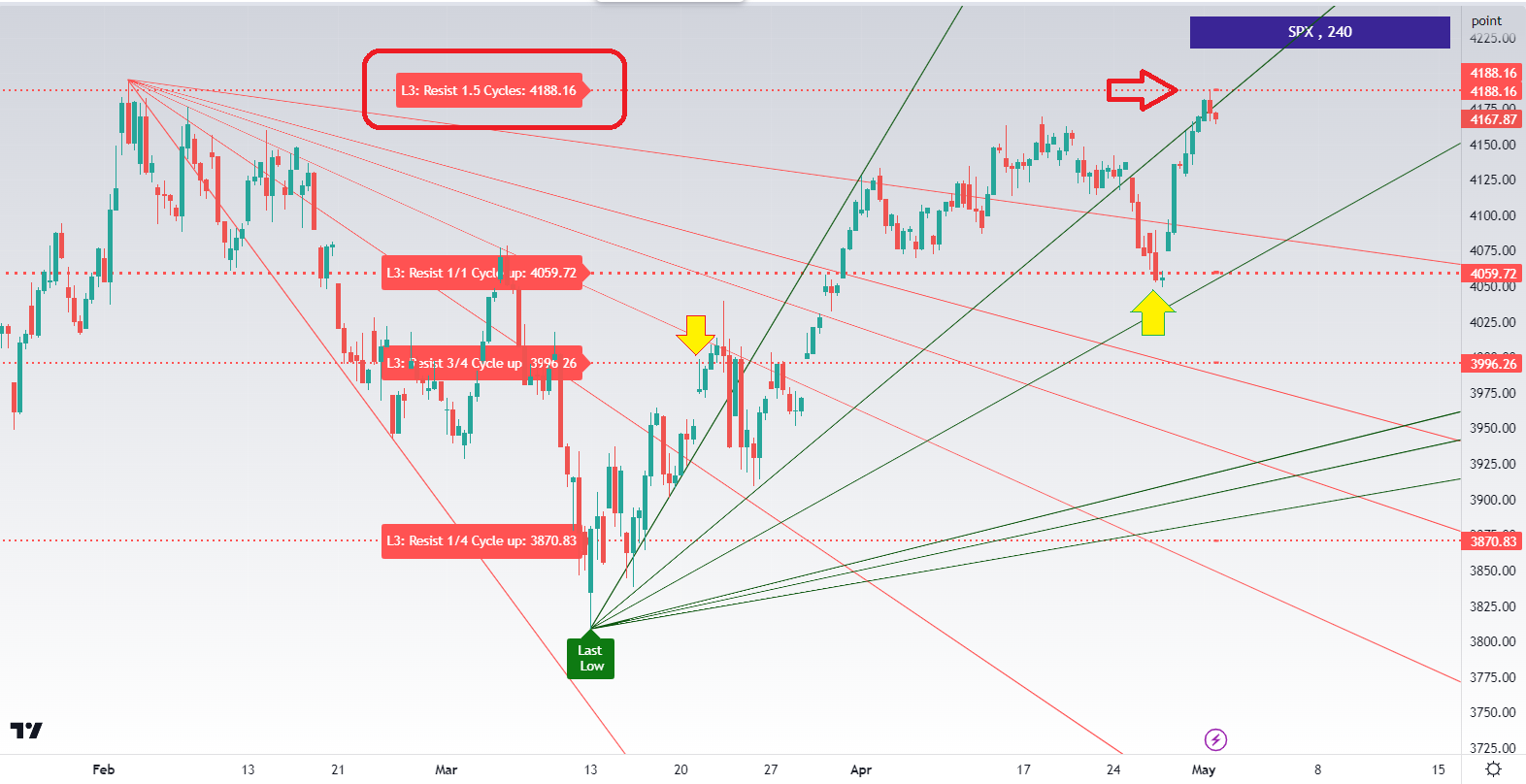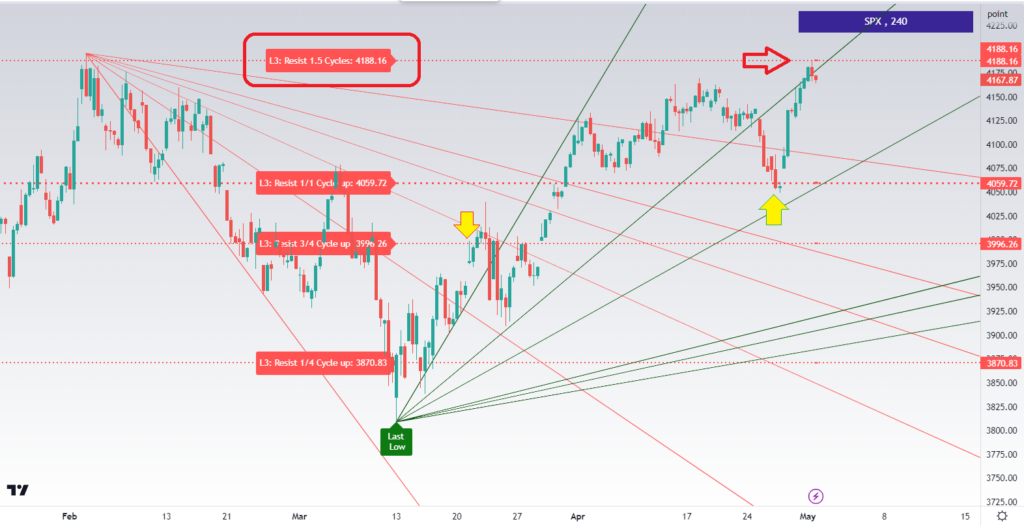 This is how SPX interacted with 270 degrees up off the March low in March an this is how SPX reacted to support of the 360 degrees up off the March low when it dropped to that level in late April.
if you have access to my Gann's Levels indicator for TradingView you can open this shared layout:
https://www.tradingview.com/chart/oFJWy6y7/?symbol=AMEX%3ASPY
Read more about my Gann's Levels indicator for TradingView: