$ES #ES-mini #trading setup
Yesterday I posted several potential resistance targets:
negative -114.6% ext = 4,226.50
negative -123.6% ext = 4,239.50
negative – 138.2% ext = 4,260.50.
This morning ES hit the target 1 at 4,226 and turned down.
This is the path posted yesterday: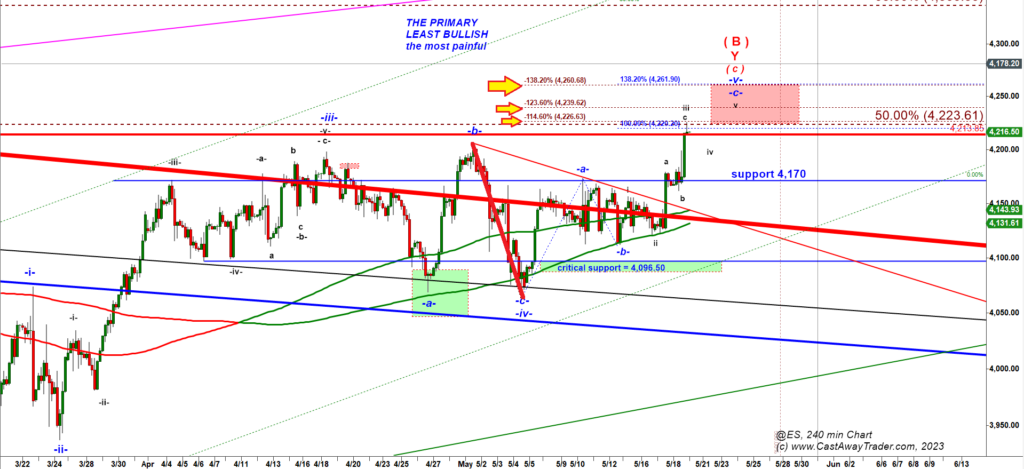 As you can see it argued for a pullback in a micro wave iv down.
Today we have got one: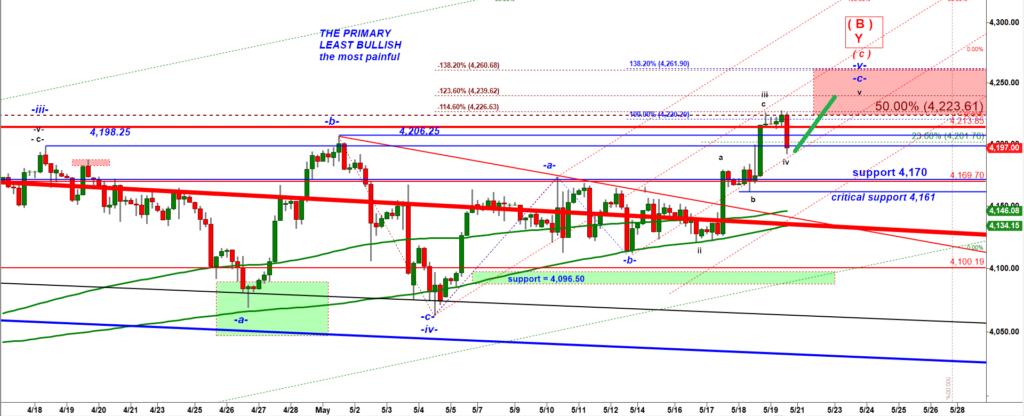 Here Bulls have a setup for another push higher targeting 4,239.
To trigger that rally bulls need to reclaim 4,206.50, the previous top made on May 1st.