Access to Private Twitter feed "Coiling Setups"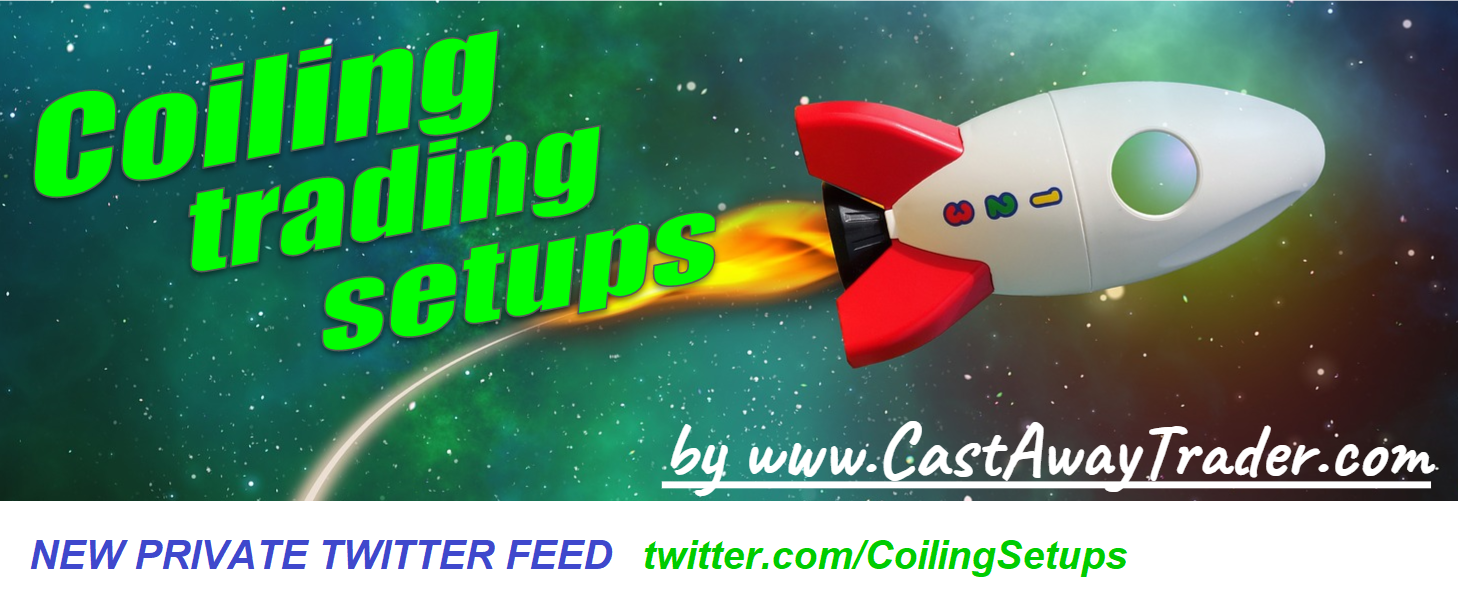 You subscribe to access to the Private Twitter feed where CastAway Trader posts daily setups for individual stocks on daily time frame. All charts and setups are posted for educational purposes only.
This subscription plan includes access to:
( 1 ) private Twitter feed, and
( 2 ) proprietary indicator for TradingView that shows theoretical buy signals and can send email alerts.
Under this subscription plan new members can get 15 day free trial. You can cancel trial on any day before it expires. If you cancel your trial within first 15 days after subscription you will not be charged.
After expiration of 15 day trial period your credit card or PayPal account will be charged with a monthly fee of $99 for the next 30 day period.
Every 30 days your credit card or PayPal account will be automatically charged $99 monthly fee for the following 30 day period until you cancel subscription.
You can cancel subscription at any time.
If you cancel your subscription you will not be eligible for any refund.
But you will retain access to the charts and analysis posted for subscribers in the private twitter feed until prepaid 30 day period expires.
Monthly fee is charged in the US dollars.