The Five Wave Up Fractal
IMPULSIVE WAVES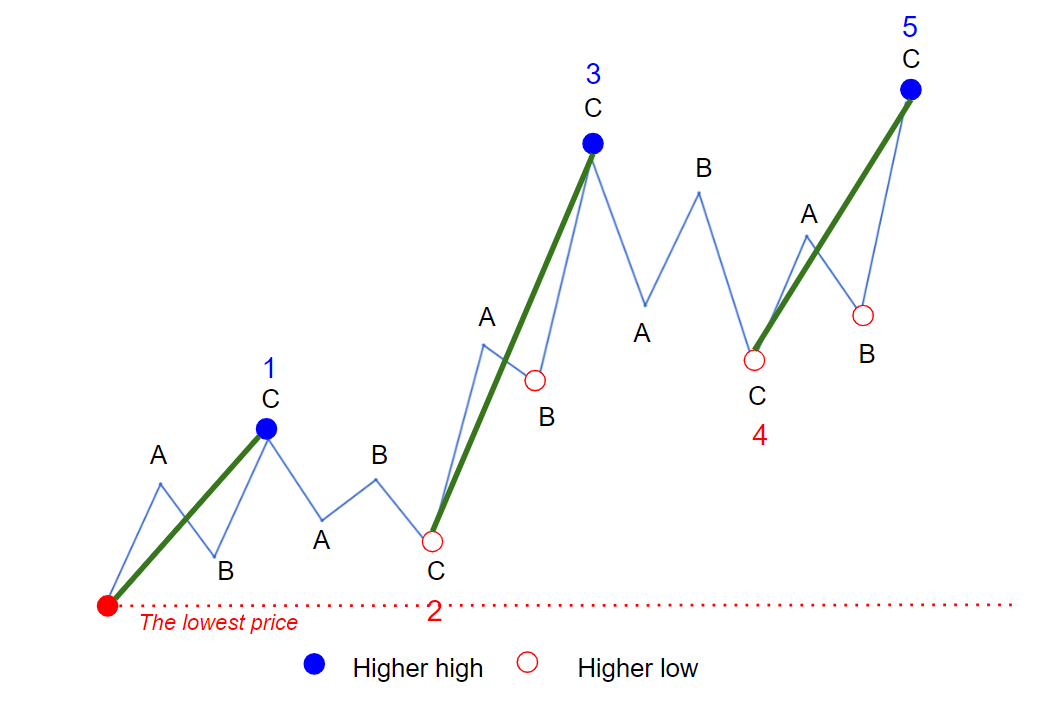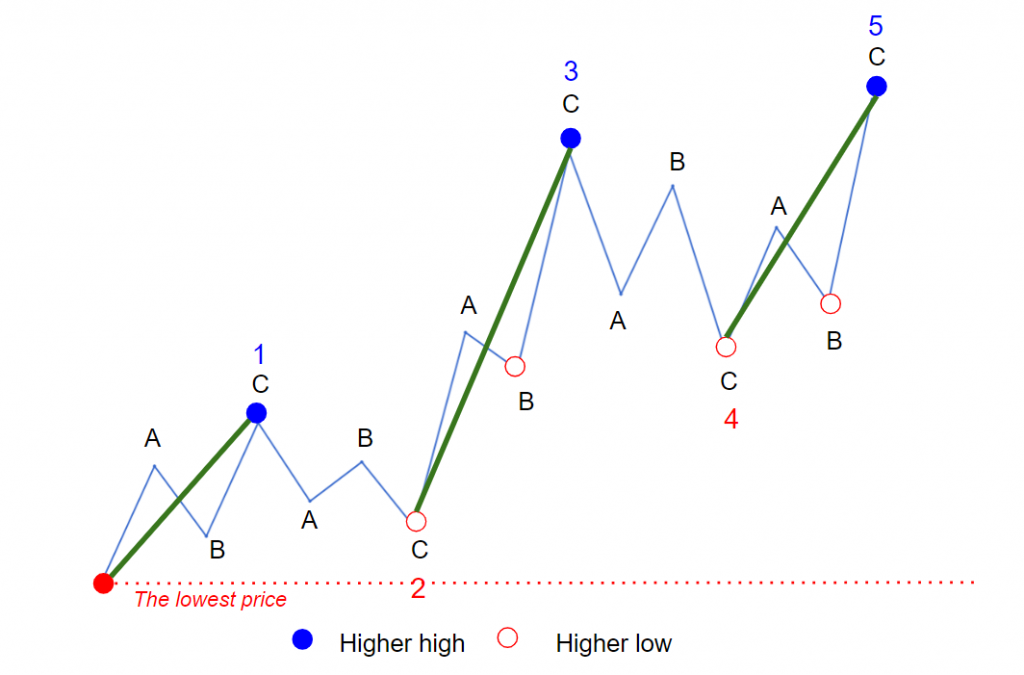 Inside the Five Wave Up fractal odd numbered Waves 1, 3 and 5 drive price up, in the direction of the main trend. Every successive impulsive wave pushes price to a higher high over the top of preceding impulsive wave. Bulls prove they are stronger and price reaches new Higher Highs.
The best way to understand how this pattern works is to study collection of charts with real life examples.