The Five Wave Up Fractal
CORRECTIVE WAVES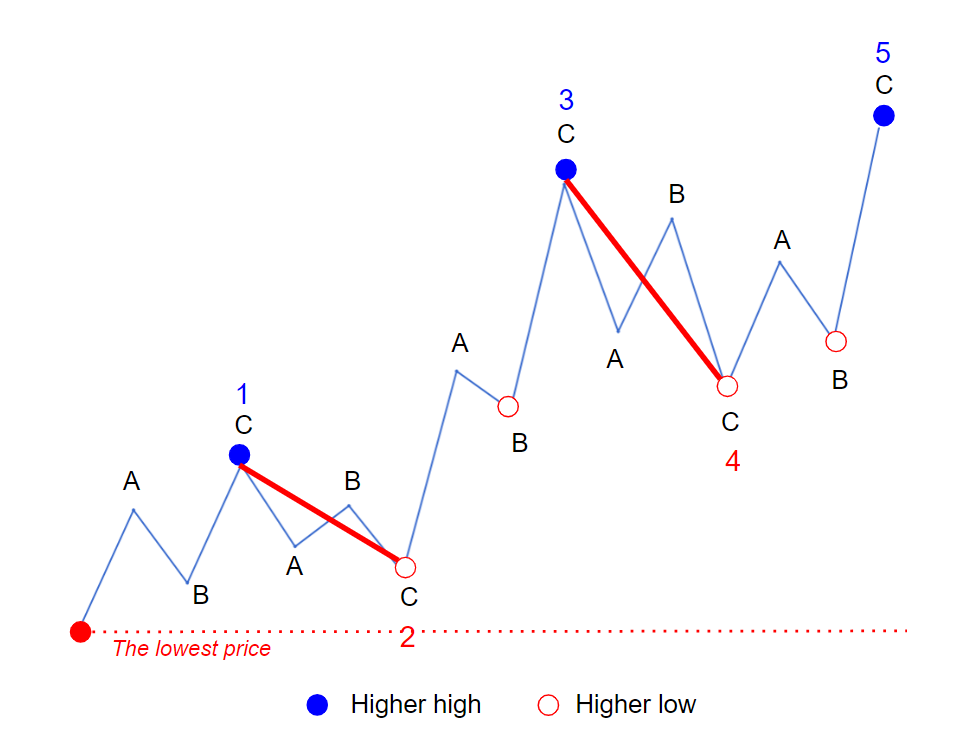 Inside the Five Wave Up fractal even numbered Waves 2 and 4 are temporary pullbacks in counter trend direction. Every trend is a sequence of higher highs made by Impulsive Waves and higher lows made by Corrective Waves. Wave 2 down shall never drop under the starting point of the wave 1 up. Wave 4 down shall never drop under the low of preceding pullback in wave B of 3.
The best way to understand how this pattern works is to study collection of charts with real life examples.