$NQ #NQ #trading setup
In my previous update "Both Scenarios Allow Bulls To Push Higher" I correctly predicted a corrective bounce:
I shared two scenarios that argues for a move up of different magnitude:
The bearishscenario (i) argued for a pullback to 15,000: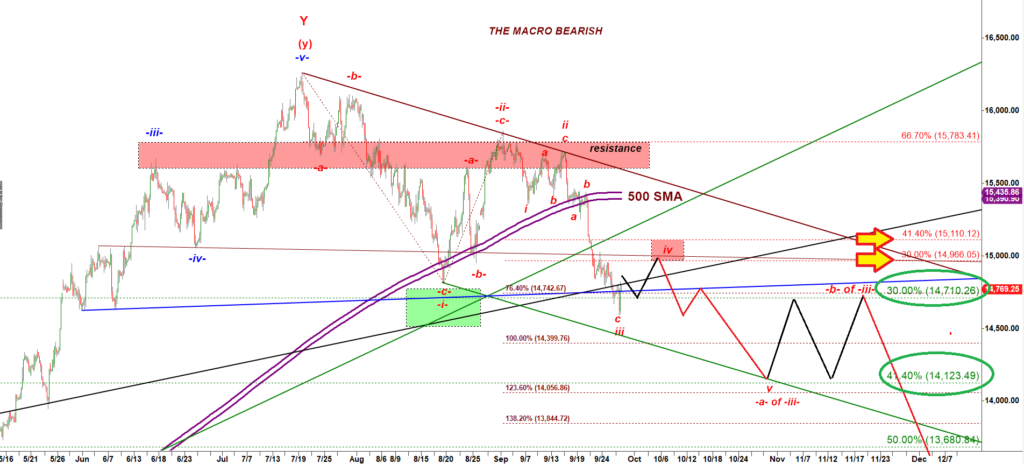 This is how that chart looks like now: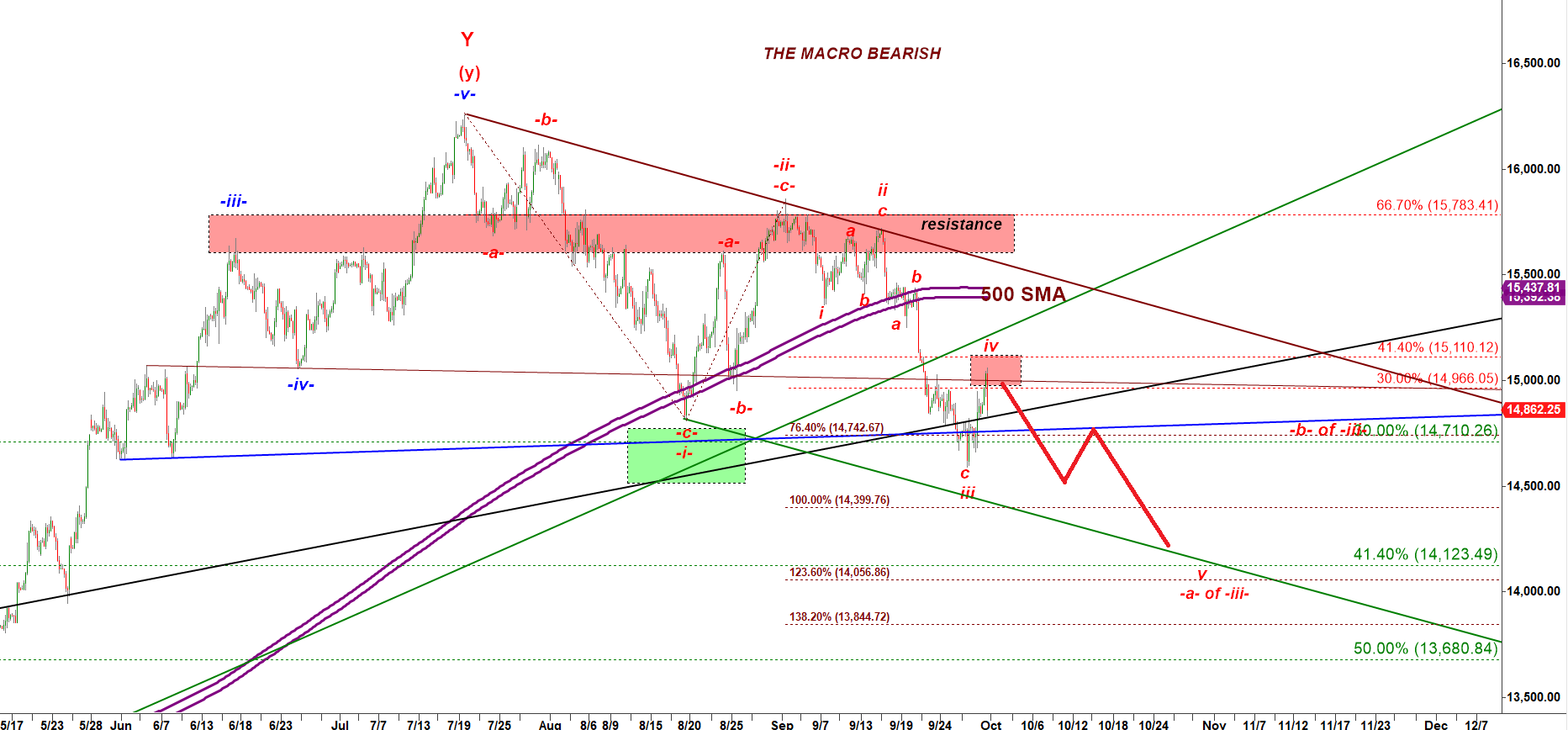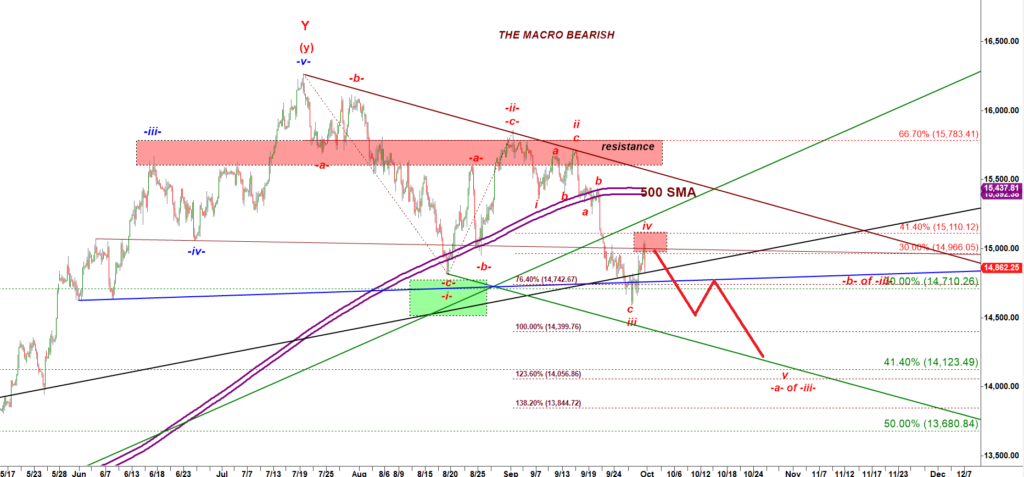 Under the bearish scenario bears can keep pushing lower in a wave v down.
The bullish scenario (ii) also argued for a move up to 15,000: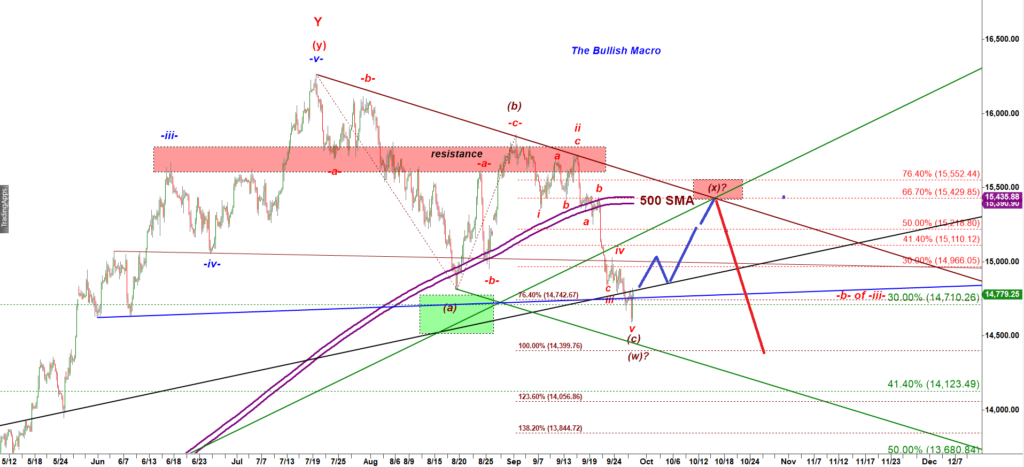 But under the bullish scenario bulls can stop the initial bearish reaction off the 15,00 resistance.
This is how that bullish scenario looks like now: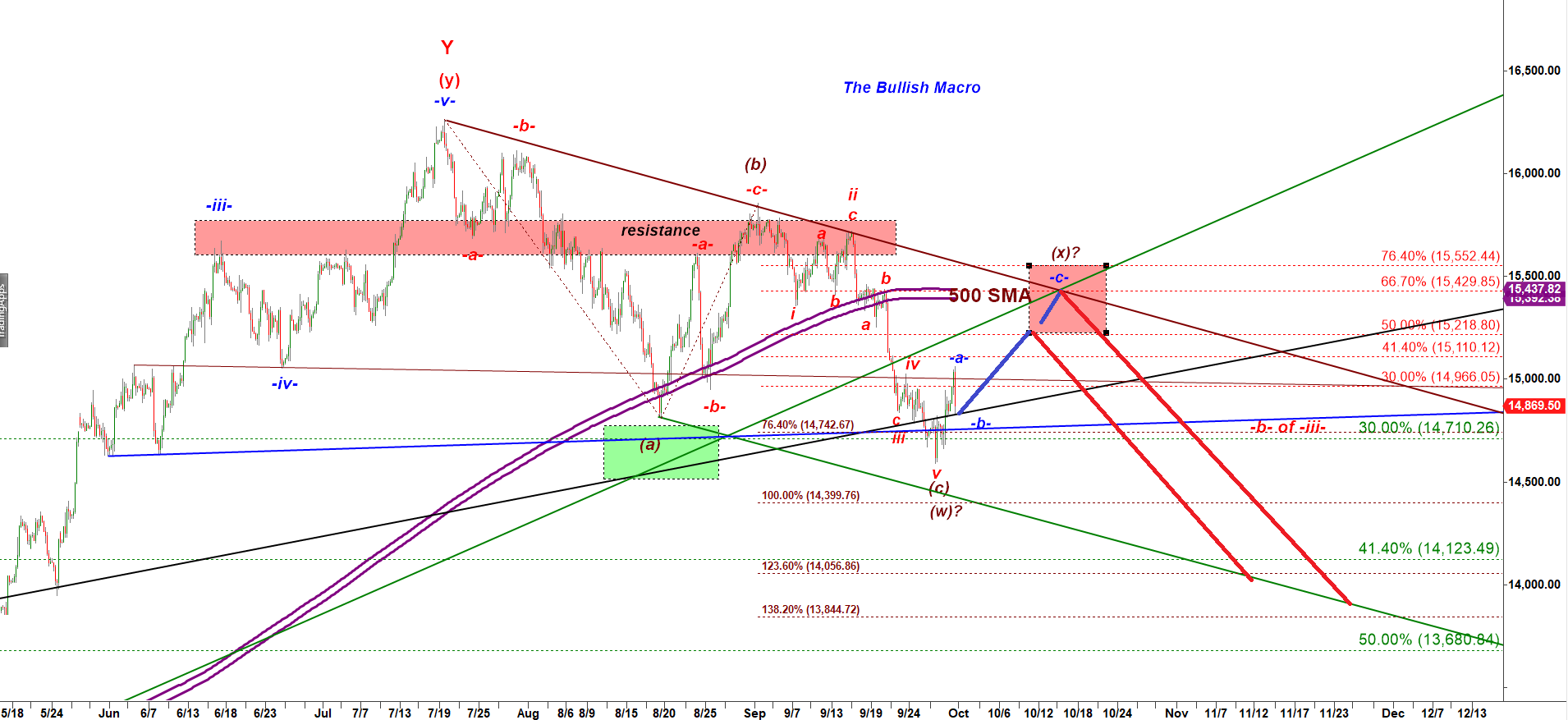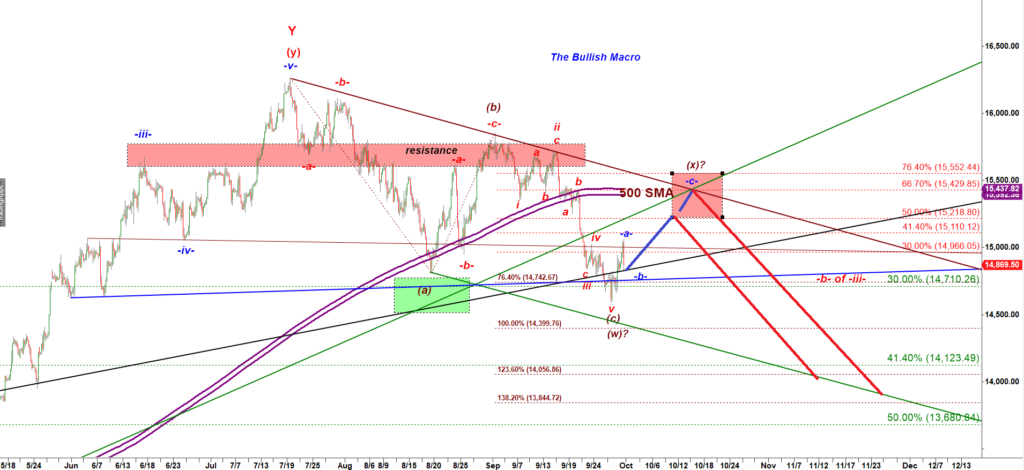 That bullish scenario will look like a feasible scenario as long as bulls manage to hold NQ over 14,760. Break under that level would make the bearish scenario (i) the primary one.