$ES #ES #trading setup #Elliott Wave
This morning ES-mini is hitting the red Box: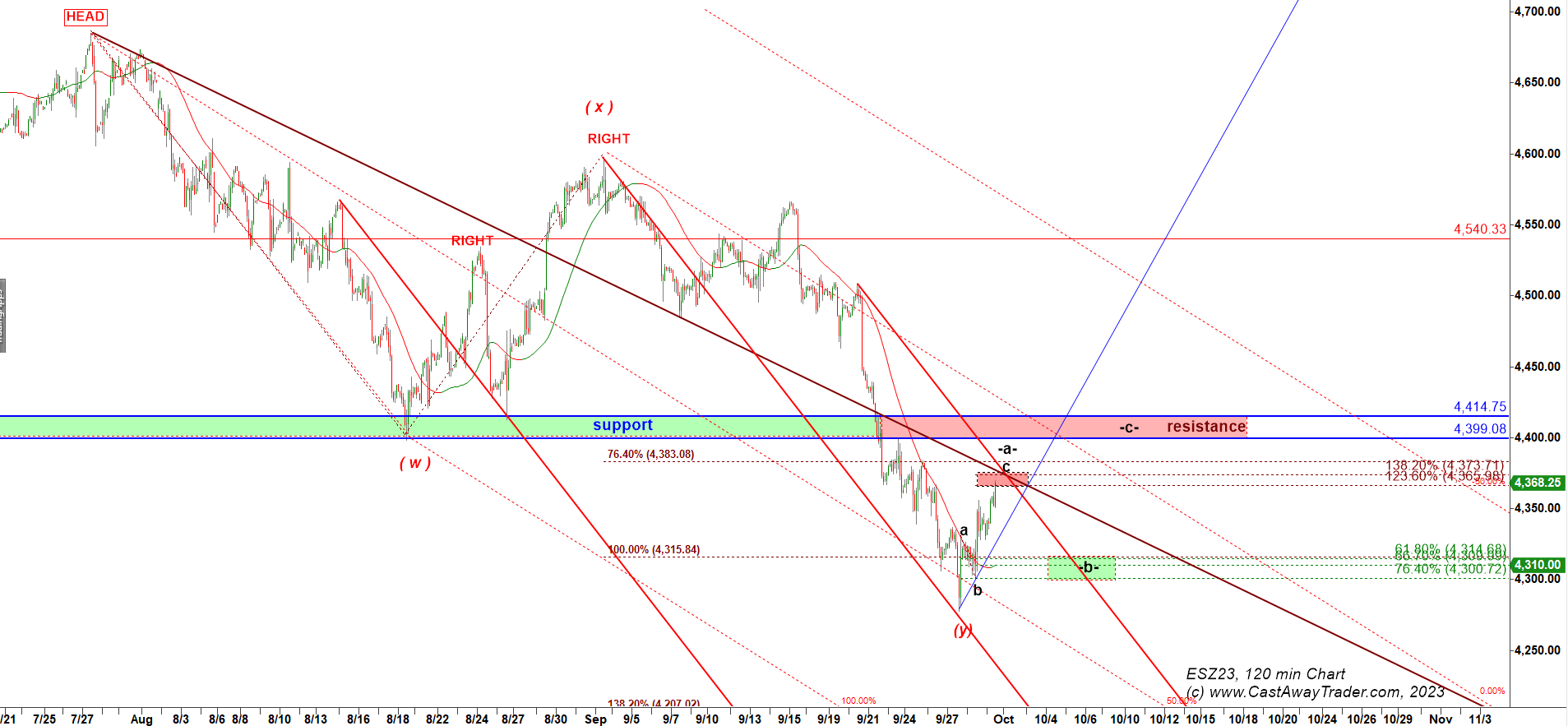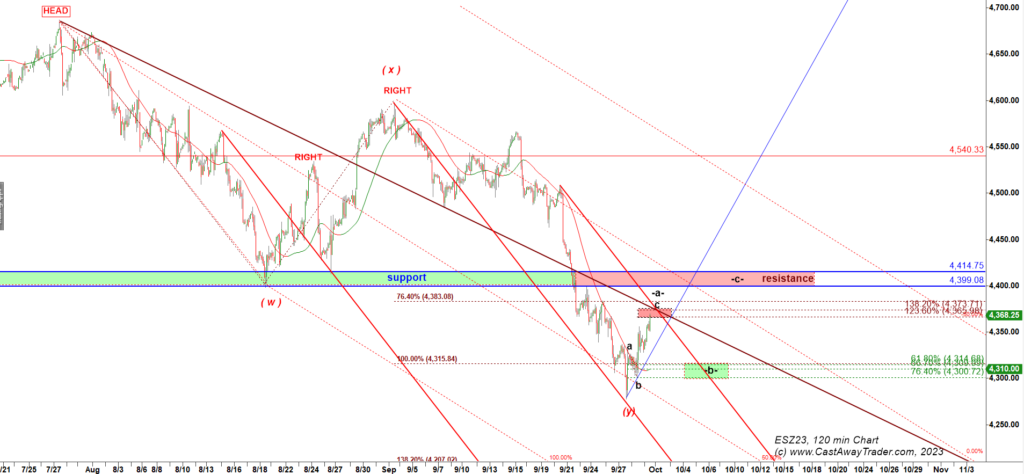 There are two potential micro paths: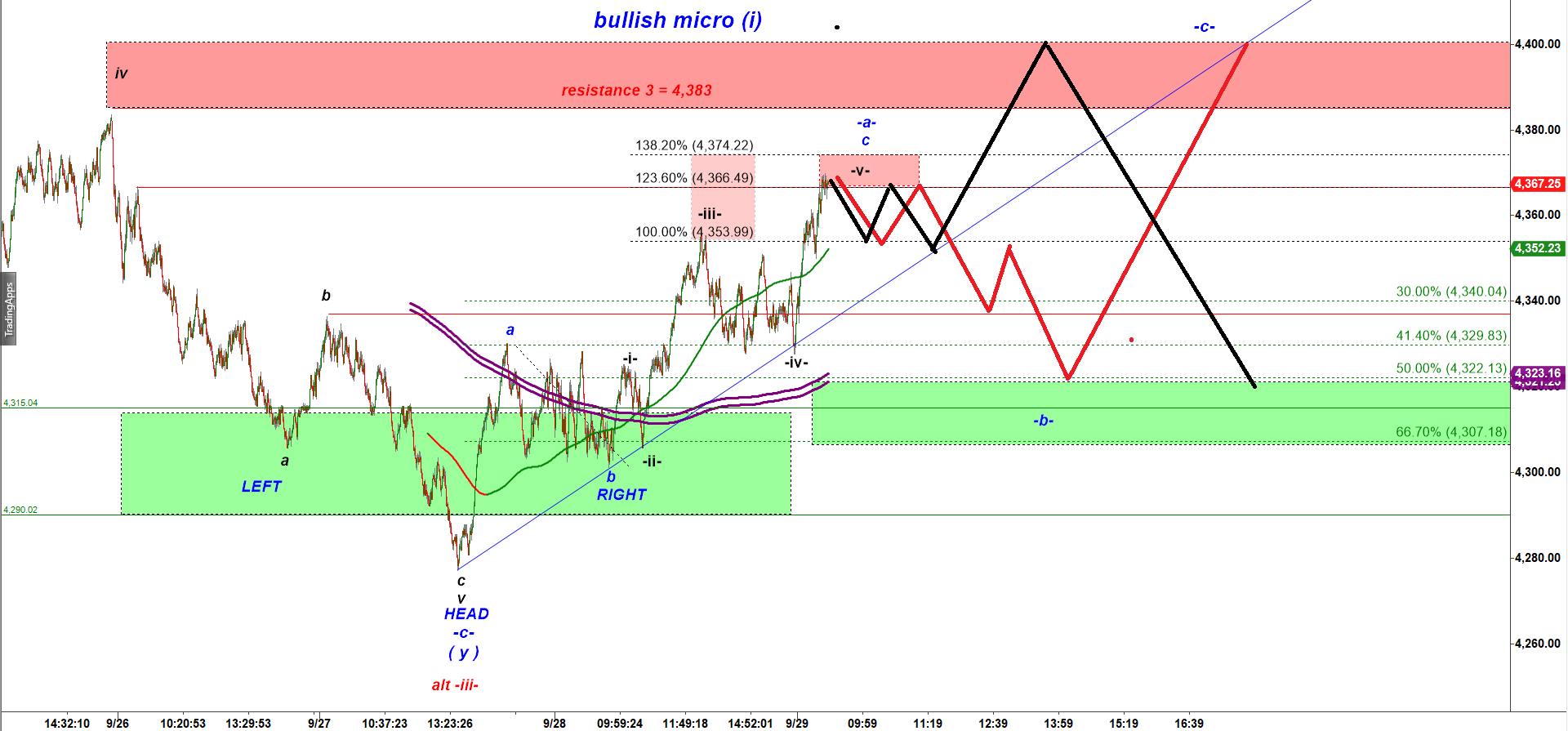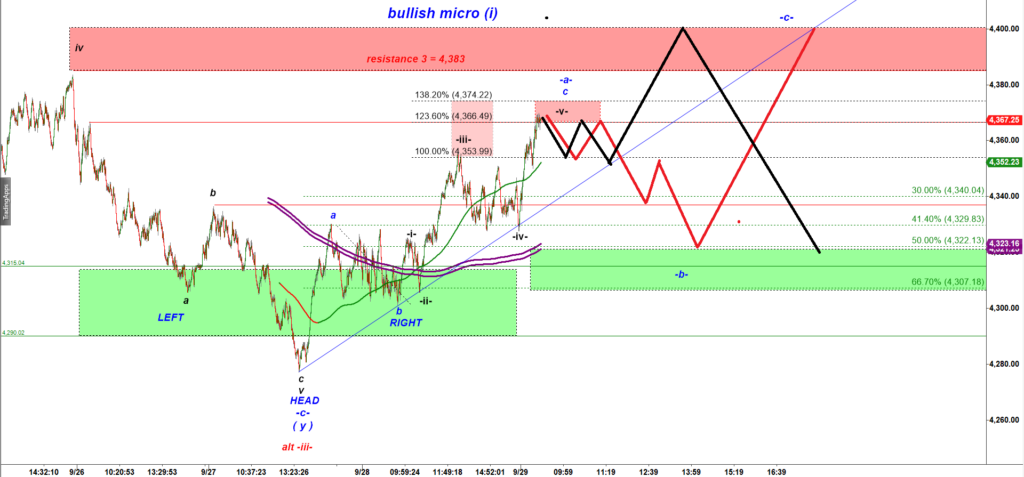 The simple scenario is teh red one. We can get an a-b-c or w-x-y overlapping move down in a corrective wave -b-.
Alternatively, if instead of a break under 4,350 we will get a flat a-b-c consolidation (see the black path), we can get another leg up in a subwave -c- of wave -y up targeting 4,406.