$ES #ES #trading setup #Elliott wave
Yesterday I outlined an alternative bearish scenario that argues for the final plunge either today or tomorrow: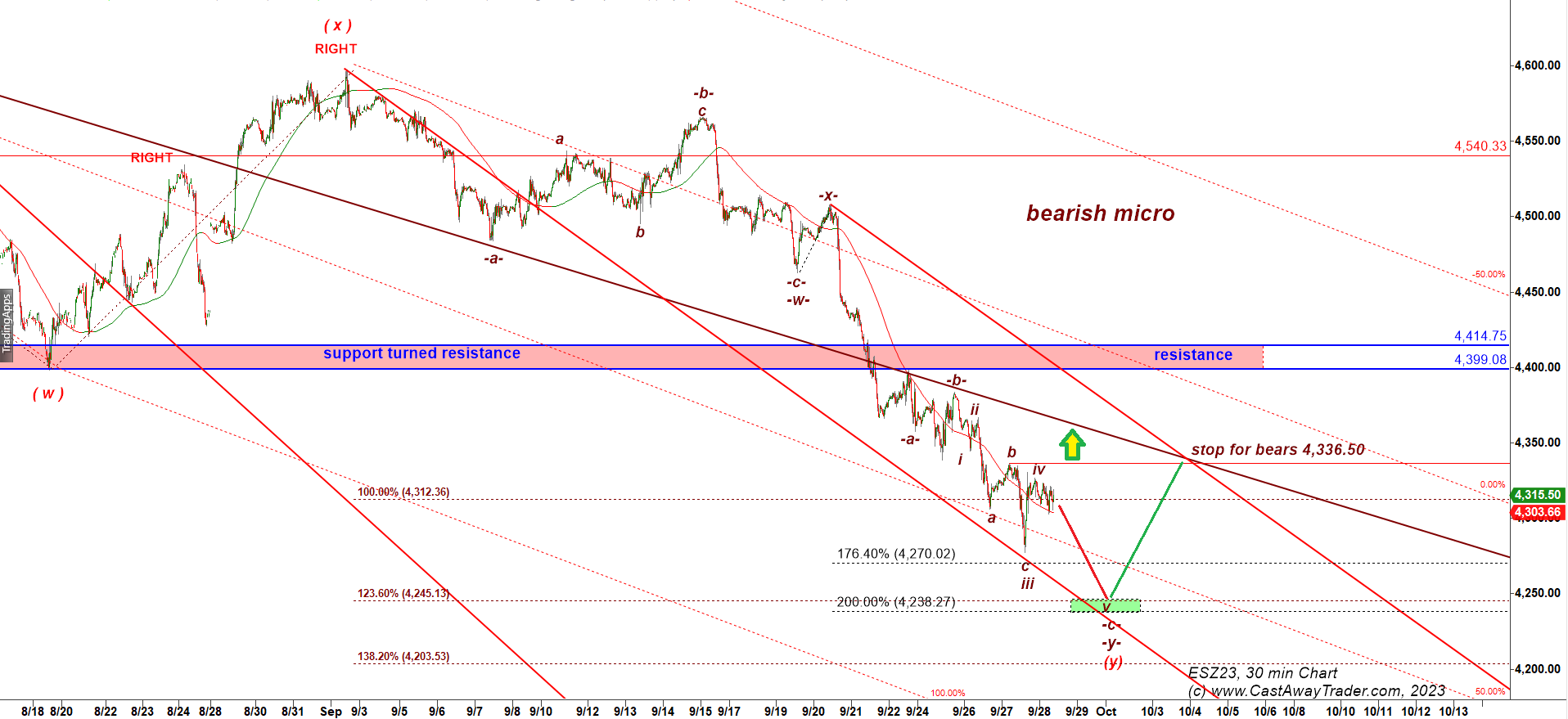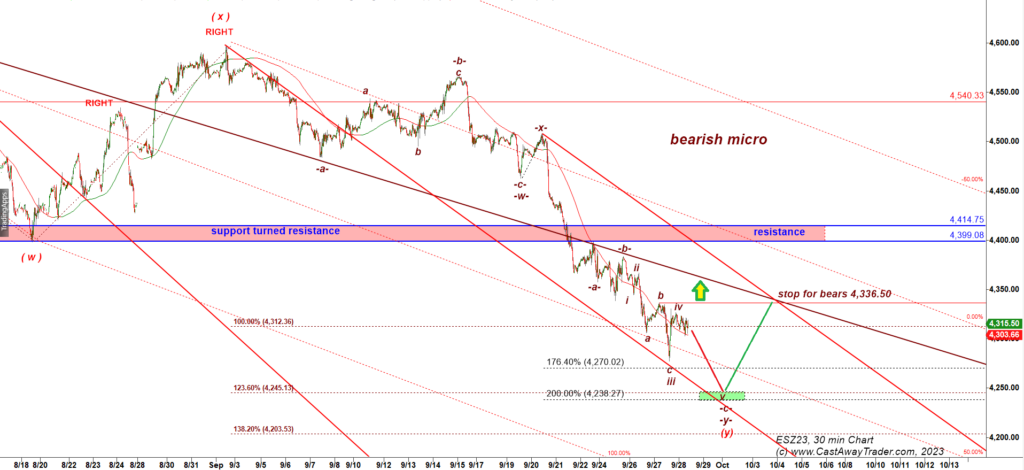 Bulls can invalidate that scenario. They simply need to violate the first resistance 4,336.50.
In fact bulls have a setup for that move higher: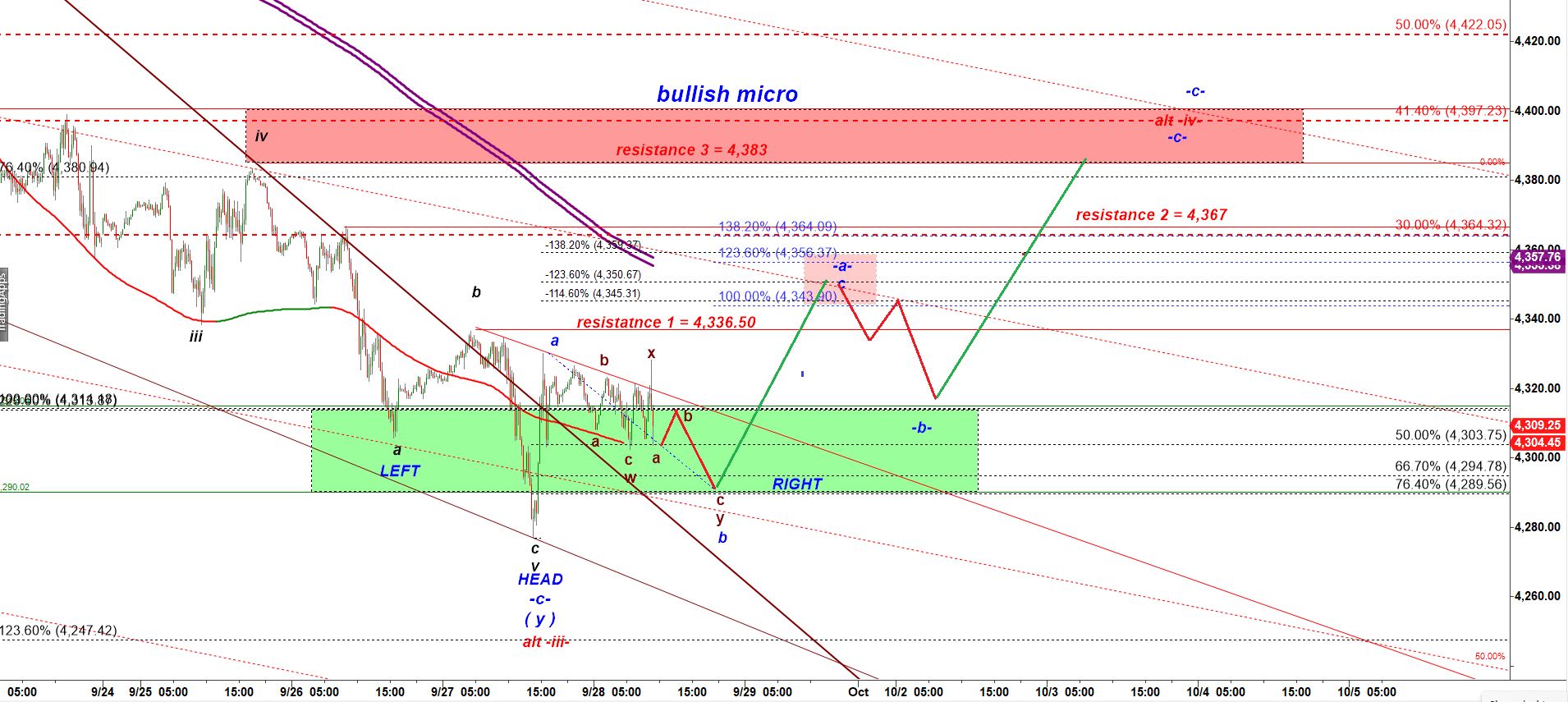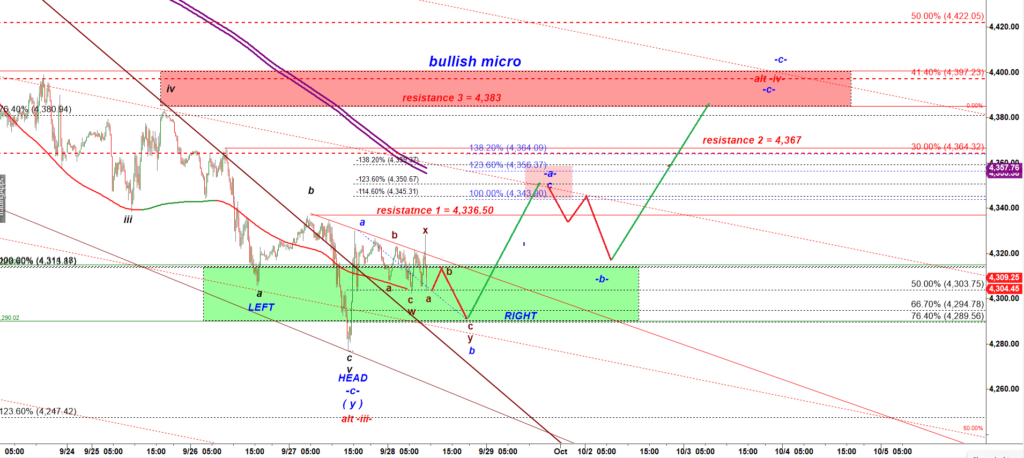 The key support for that bullish scenario is 4,289.
A safe approach to go long is to wait for bulls to take out 4,328.50 (the pre-market high labelled "x").