$ES #ES-mini #trading setup
The base case is that bulls produce a bigger bounce to the intersection of two trend lines: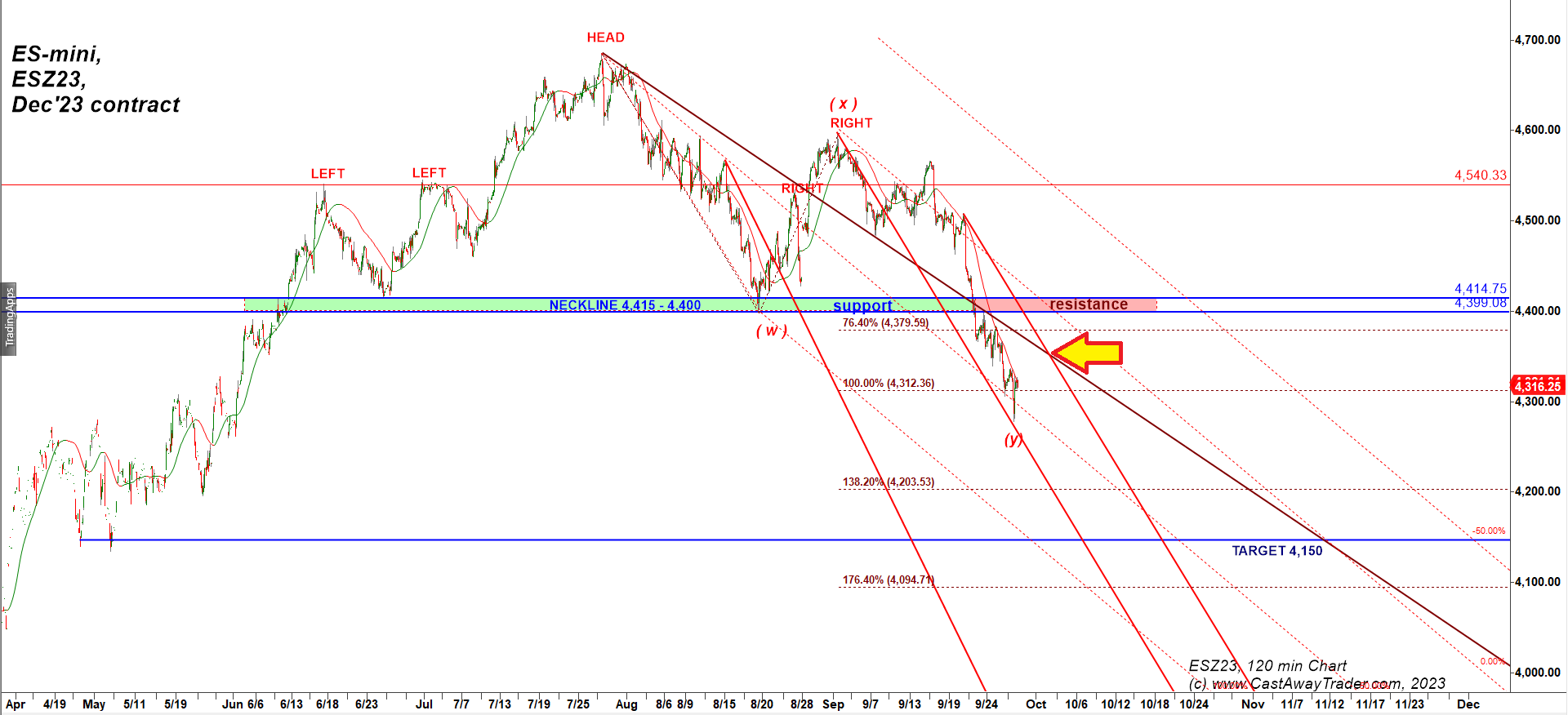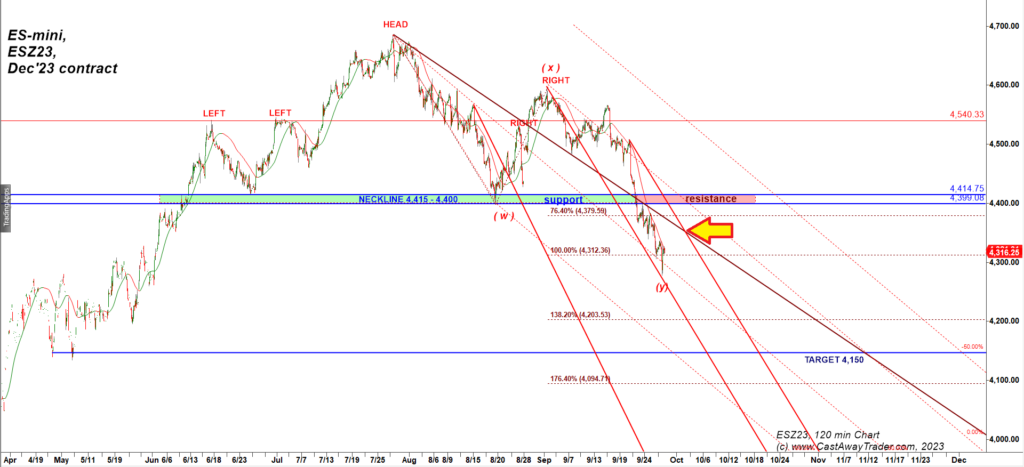 But a repeating pattern is that a bearish month often ends making the lower low. In addition this coming Friday we will get a rare combination of the full moon and expiration of a huge collar held by JPM. When JPM has to roll over that collar at the end of a quarter quite often we can see huge exaggerated moves.
I can out line an alternative bearish scenario that argues for the final panic driven decline this coming Friday: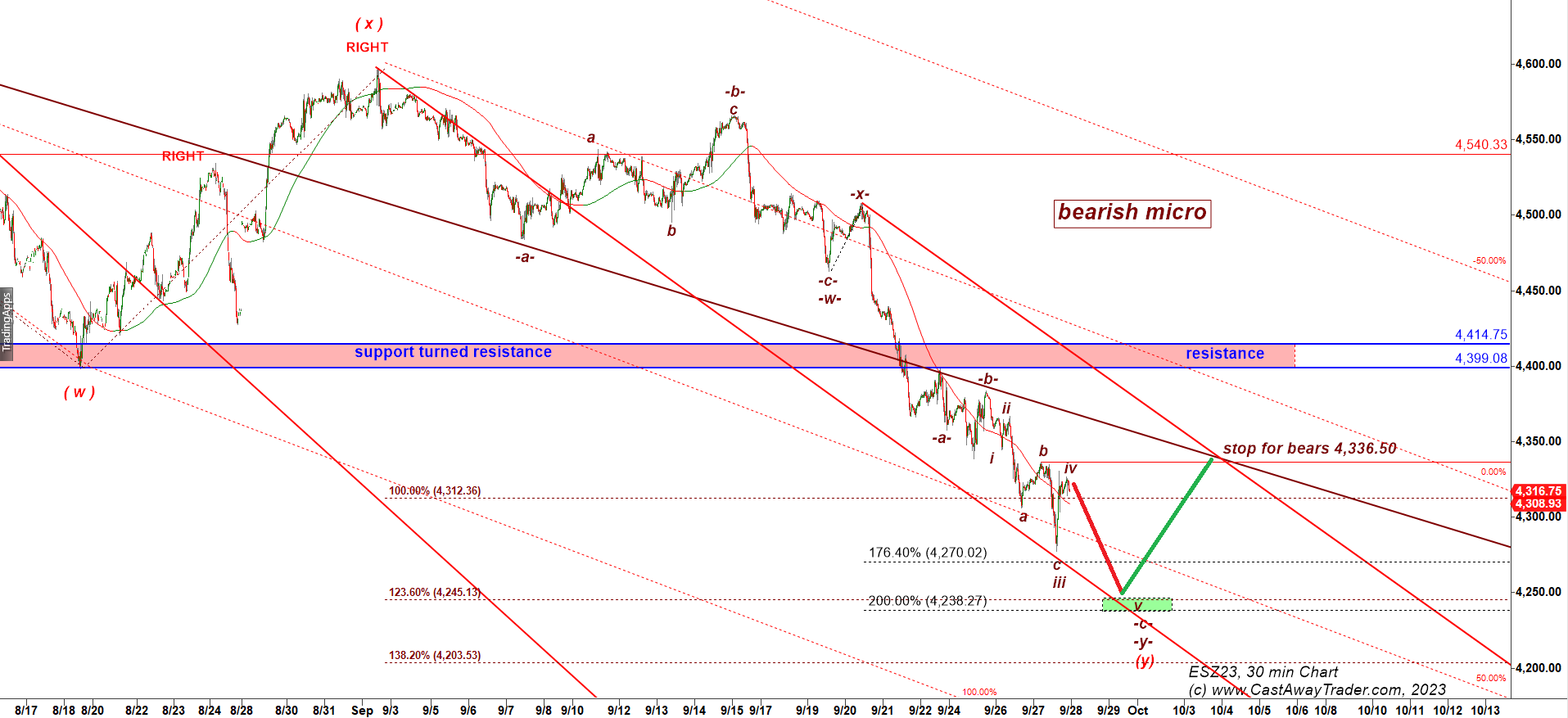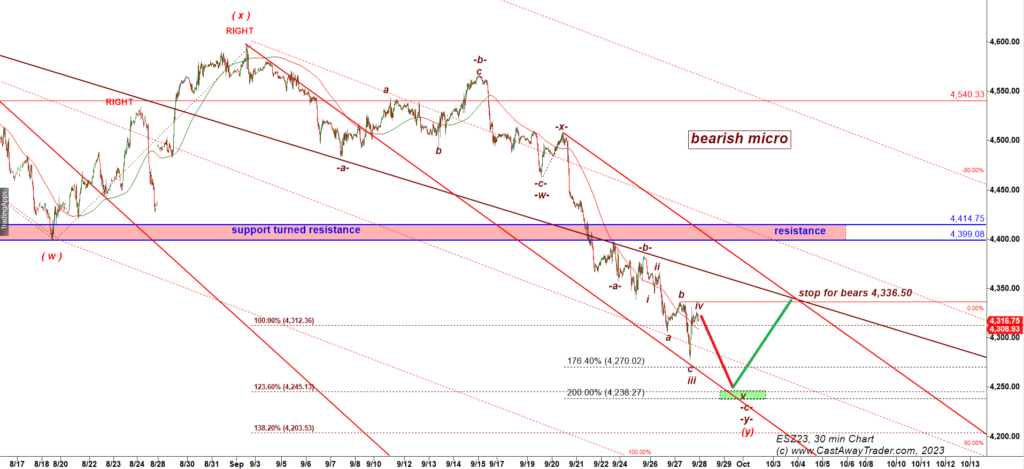 I like that wave count / scenario because it perfectly explains why we did not get any normal bullish pullbacks. Again and again I see that where the majority tries to find a five wave down impulsive structure we in fact deal with a combination of three wave moves, that together comprise a complex Double Three structure. That count points to a dense cluster of levels at 4,245 – 4,238.
As long as bears hold ES UNDER 4,336.50 we can get a capitulation drop on the final day of the month of September, this coming Friday. Such a capitulation should be followed by a VERY steep recovery rally back up to 4,380 – 4,400 in a matter of days.