$NQ #NQ #trading setup #Elliott Wave
Today NQ tested a strong support at 14,628. That was the June 2023 low.
At 1-29 PM EST I warned subscribers of my trading chat room:
"NQ has finally tested the support of the Jun'23 low = 14,628. Algos can trigger a long "failed breakdown" setup by reclaiming that broken support."
Algos love that "failed breakdown setup" and they played it today again. NQ-mini rallied 150 points off that low.
Let's review two alternative macro scenarios.
(1) The Bearish Macro: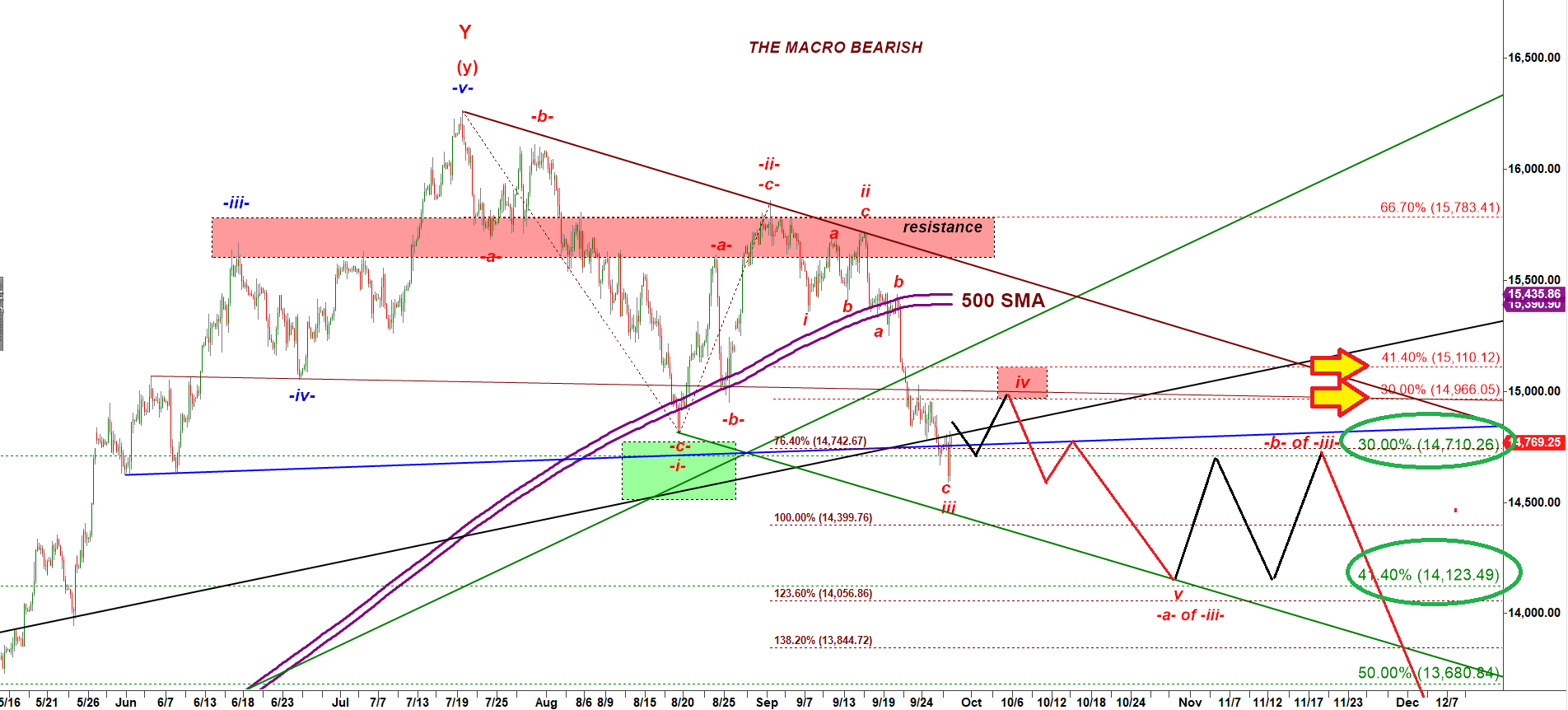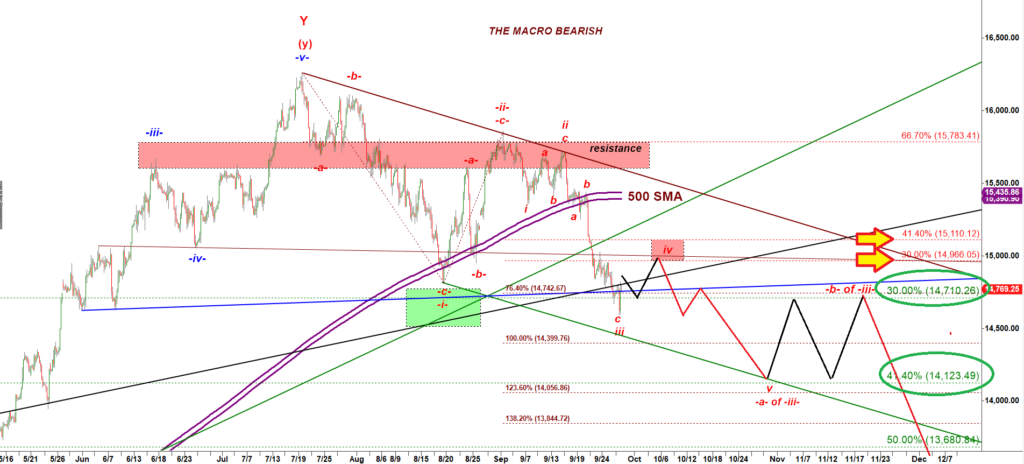 Under the bearish Macro we have only seen a bottom of a micro wave iii down.
Under that count this corrective pullback should be able to tag the Red Box ( 14,966 – 15,110).
Then bears should be able to drive NQ down to 14,120 – 14,000 in a micro wave v down.
(2) The Bullish Macro: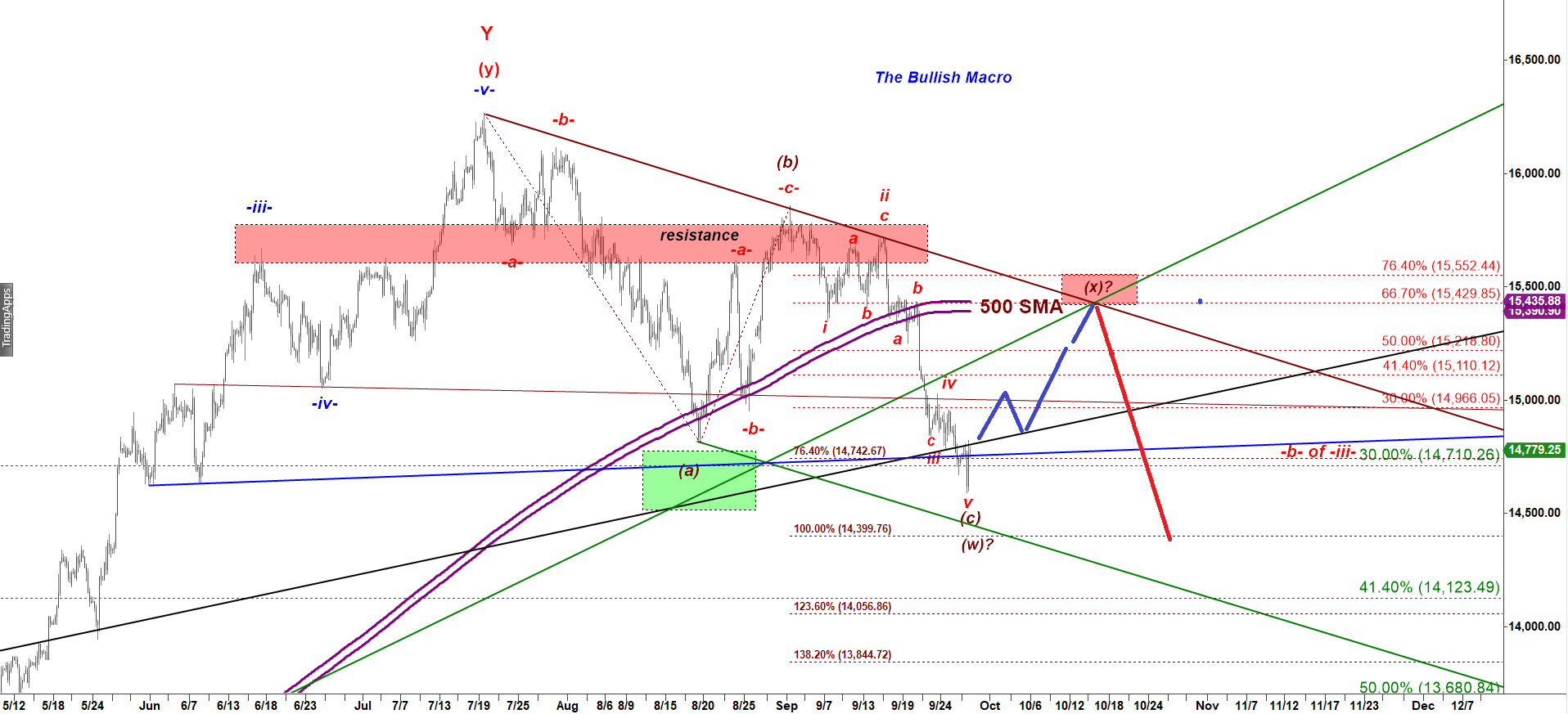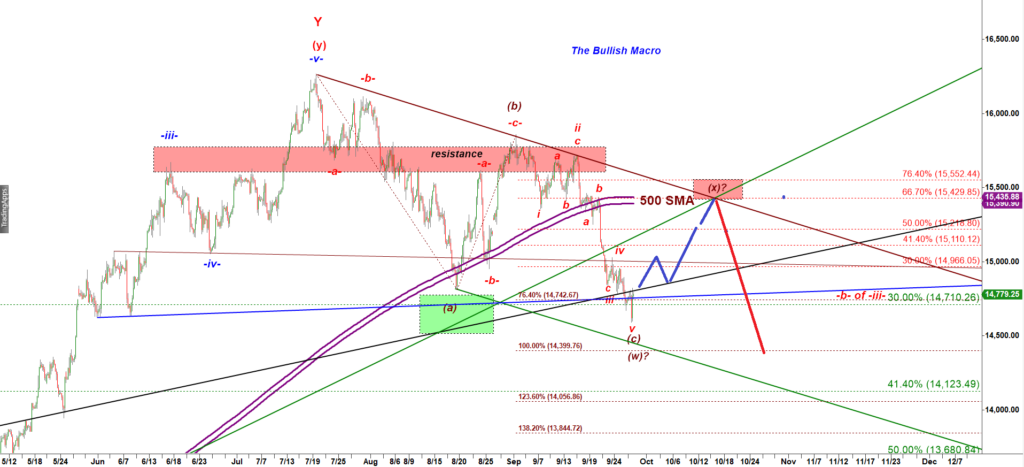 We can easily make a case that the second leg down off the July'23 top has bottomed.
That decline is an enticing bait for bulls because it looks like a corrective (a)-(b)-(c) down.
It looks like an enticing idea that that (a)-(b)-(c) move down was a corrective wave (iv) to be followed by a new rally in a wave (v) up targeting a new high of the year. I do not think its a feasible scenario. BUT we should look at that through eyes of bulls. They have a long setup here and they should try to start a new rally. I expect that attempt to fail.
The question is where they will fail.
Under the Bearish path they will most likely fail at 14,966-15,110.
Under the Bullish Macro bulls would try the very same resistance 14,966 – 15,110 but bears' reaction would be weak and after a shallow consolidation bulls will enthusiastically push higher driven by enforced liquidation of short positions.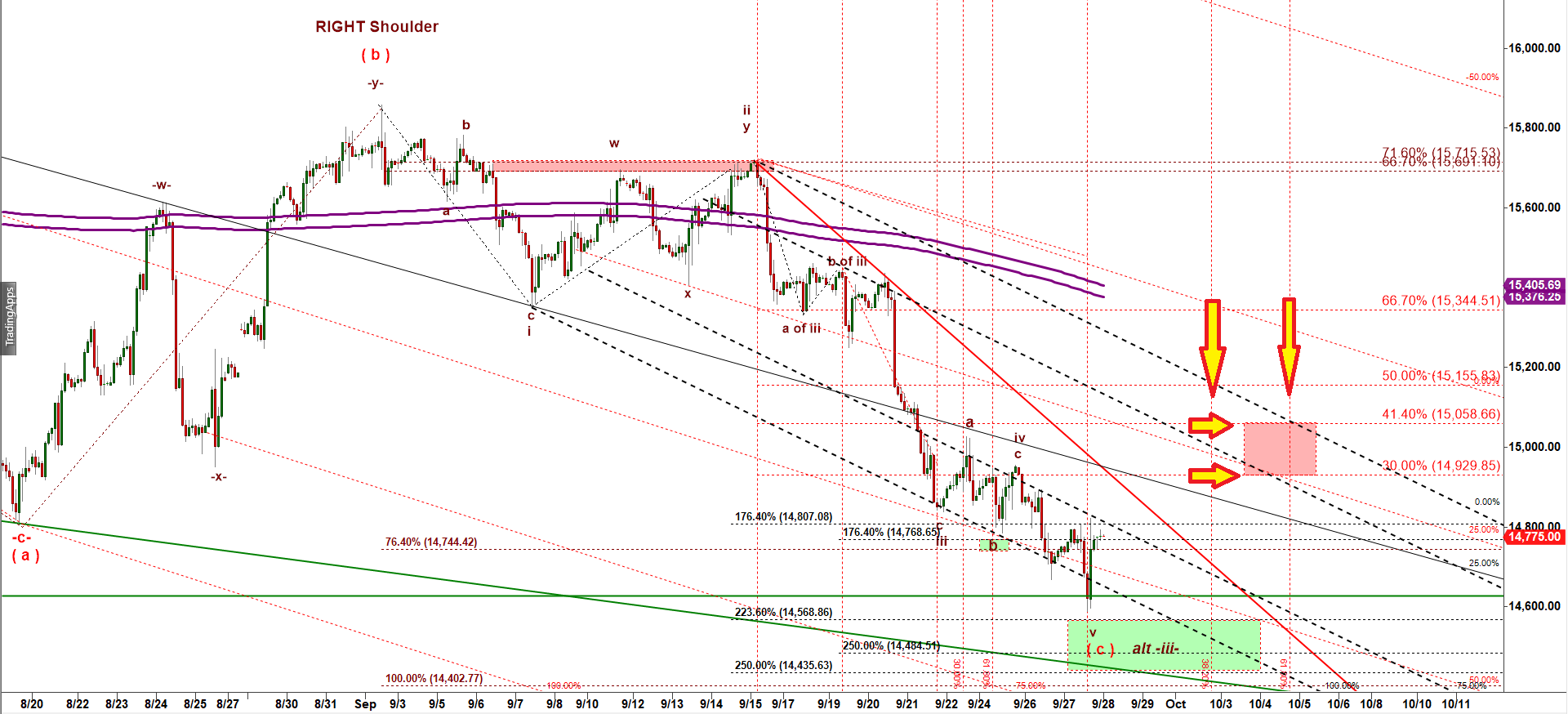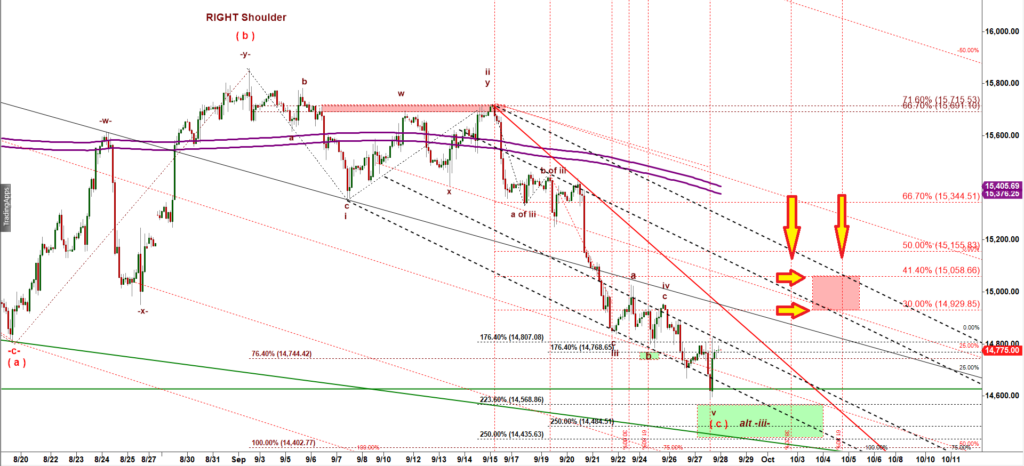 I expect the corrective bounce to peak on Oct 3 or 4th, on the second or third trading day of a month.