$ES #ES #trading setup #Elliott wave
I kept repeating that 4,312 is the target for the move down:
"That (w)-(x)-(y) structure may attempt to bottom at 4,312.".
Today ES-mini dropped and tagged the target: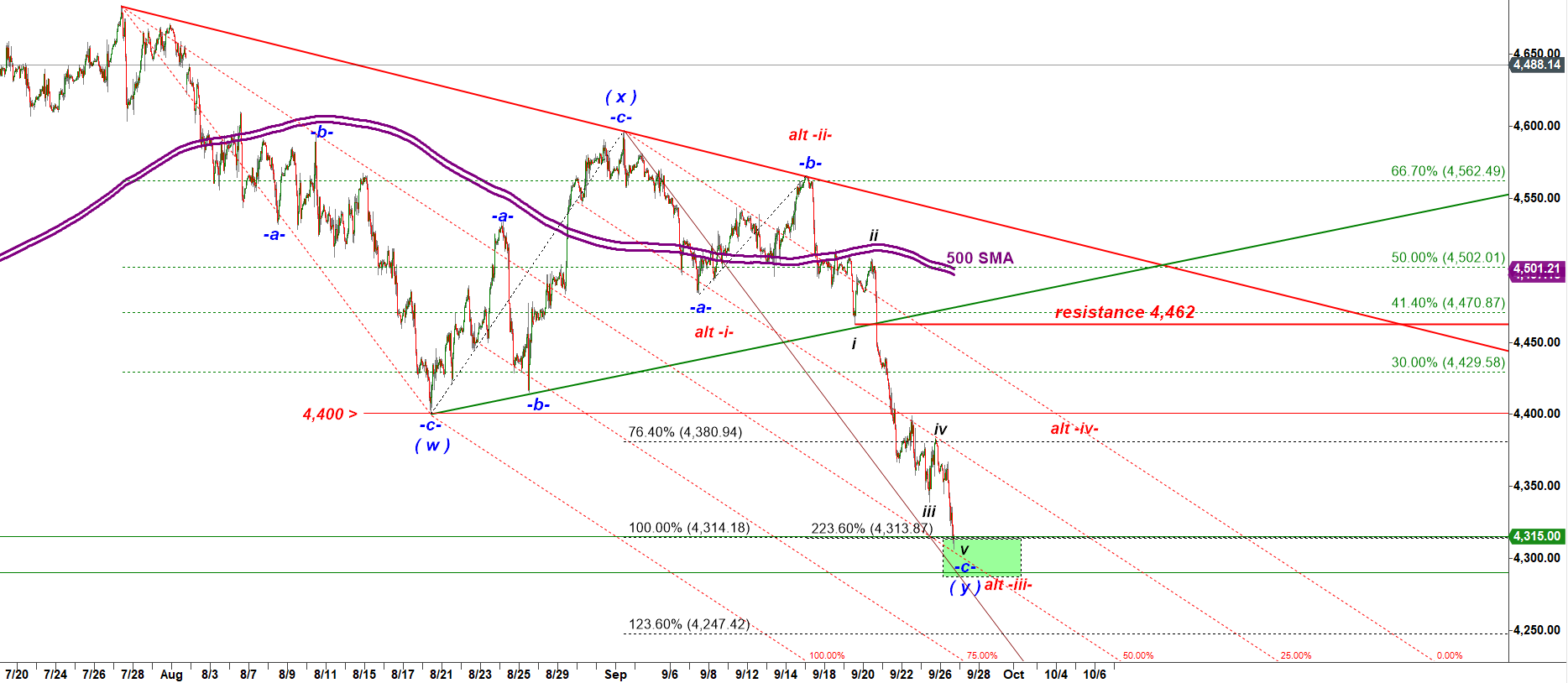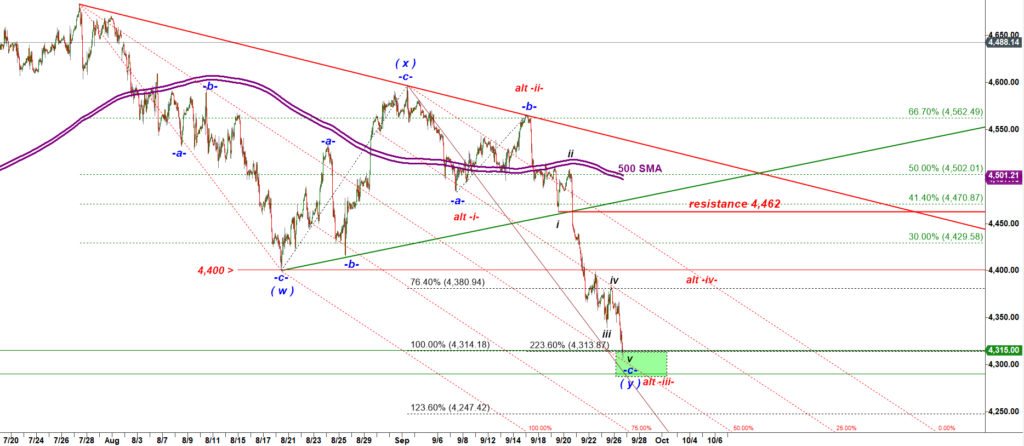 This drop can extend down to 4,300. But here bulls are sitting on a good setup for at least a corrective bounce back up to 4,365.