$ES #ES #trading setup #Elliott Wave
We closed last week with a short setup that allowed bears to push ES-mini down to 4,312.
On Monday morning ES dropped down to 4,338.25 and produced a corrective bounce.
Before we look at a micro structure lets have a look at a 60 min chart: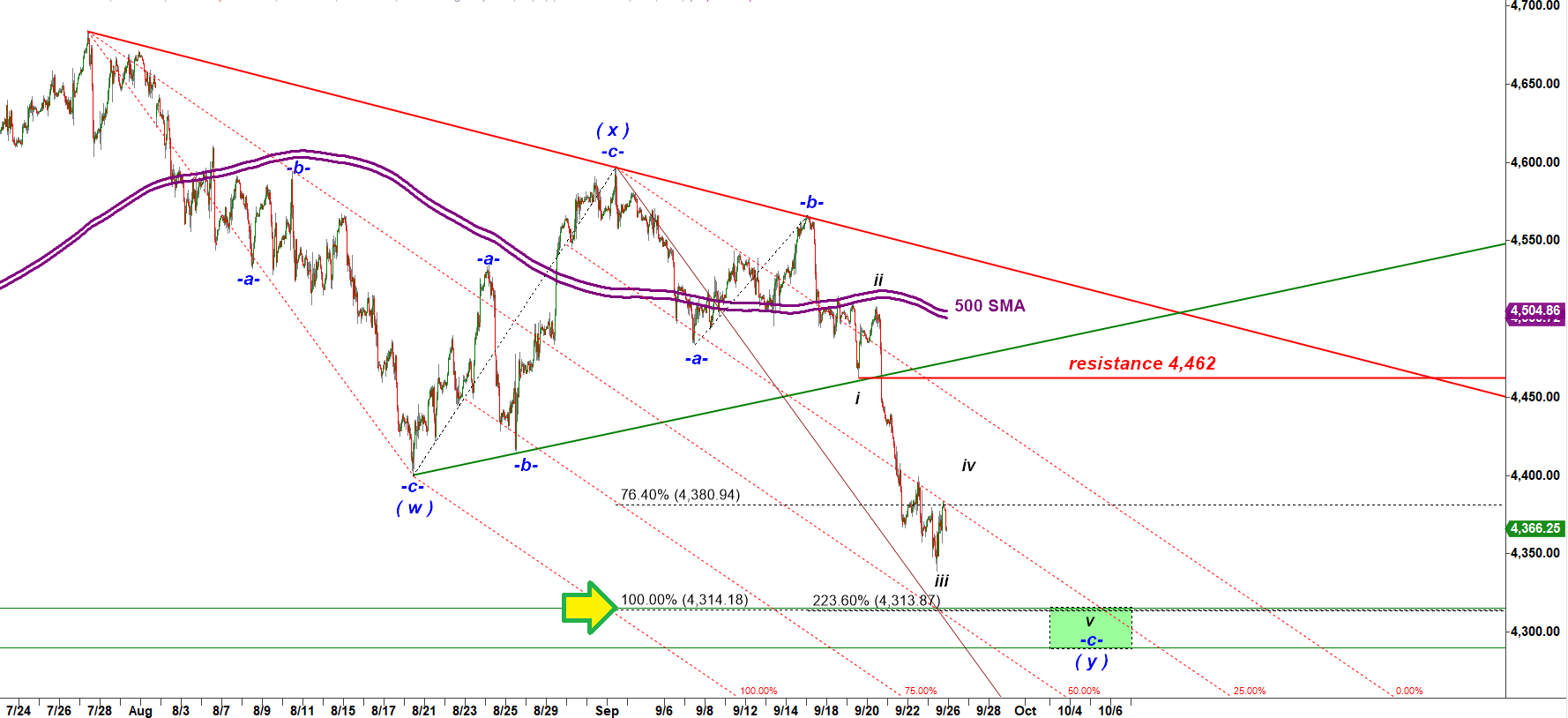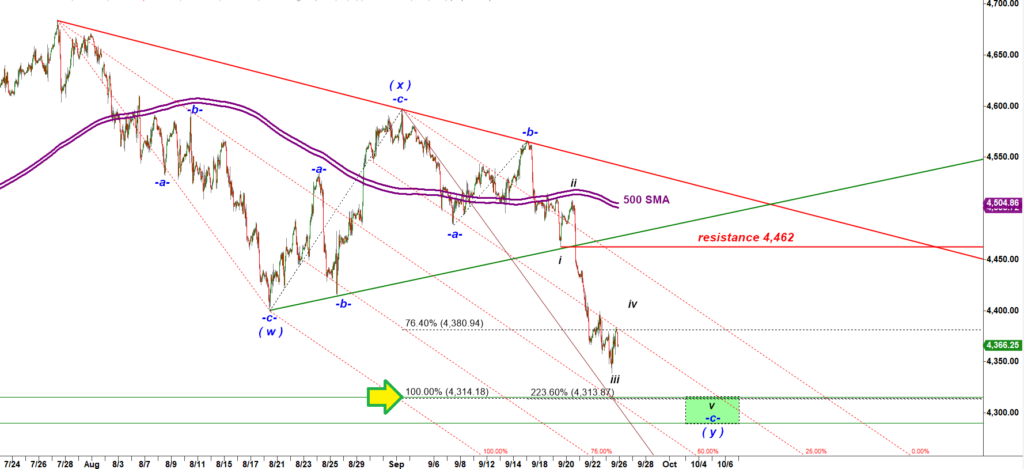 We should always get back to a bigger picture. Only when we follow a correct wave count on a higher timeframe we are able to track micro waves.
I count the move down off the July'23 high as a (w)-(x)-(y) structure.
That (w)-(x)-(y) structure may attempt to bottom at 4,312.
This is where wave (y) would be equal in size to the wave (w).
Under that wave count the micro consolidation we got on Monday is just a temporary pause before another move down starts and pushes ES down to that strong level at 4,312.
Upon completion of that (w)-(x)-(y) down structure we can get a corrective (a)-(b)-(c) up bounce up to 4,500 or even 4,560.