$NQ #NQ #trading setup #Elliott Wave
NQ is approaching a very strong confluence of two levels:
a 30% retracement of the preceding rally and (14,710), and
a 76.4% ext of the first leg down labelled as -i- or (a). (14,742):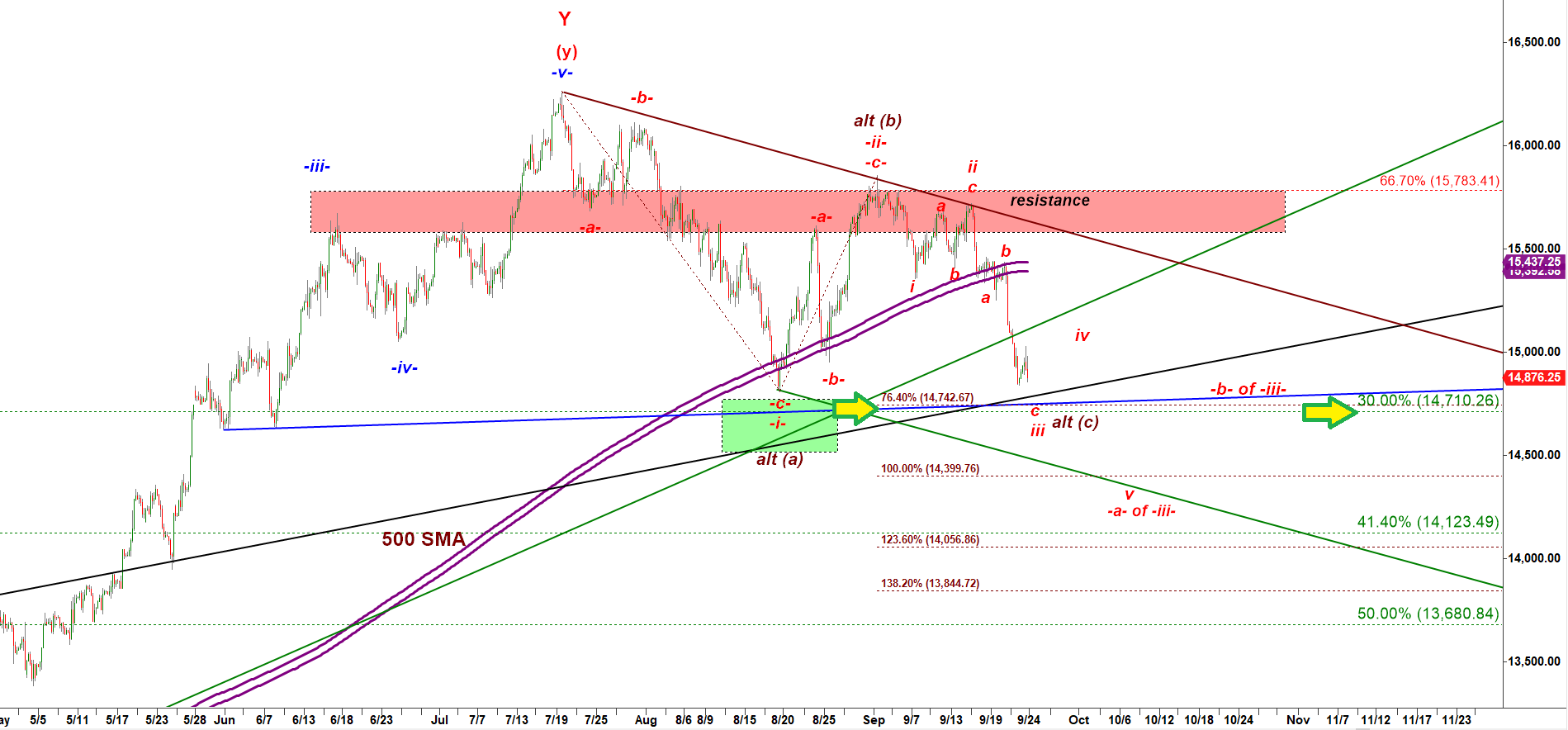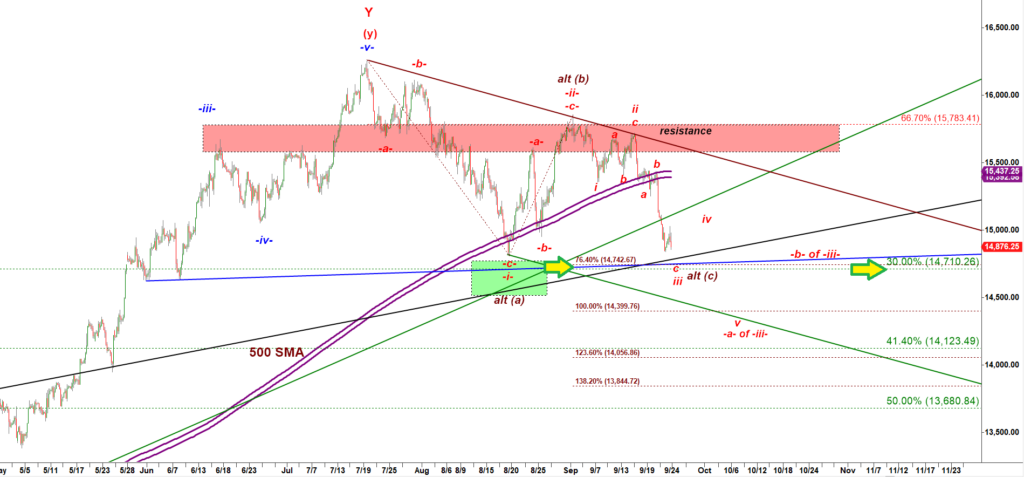 Let's dive deeper and check a 120 min chart: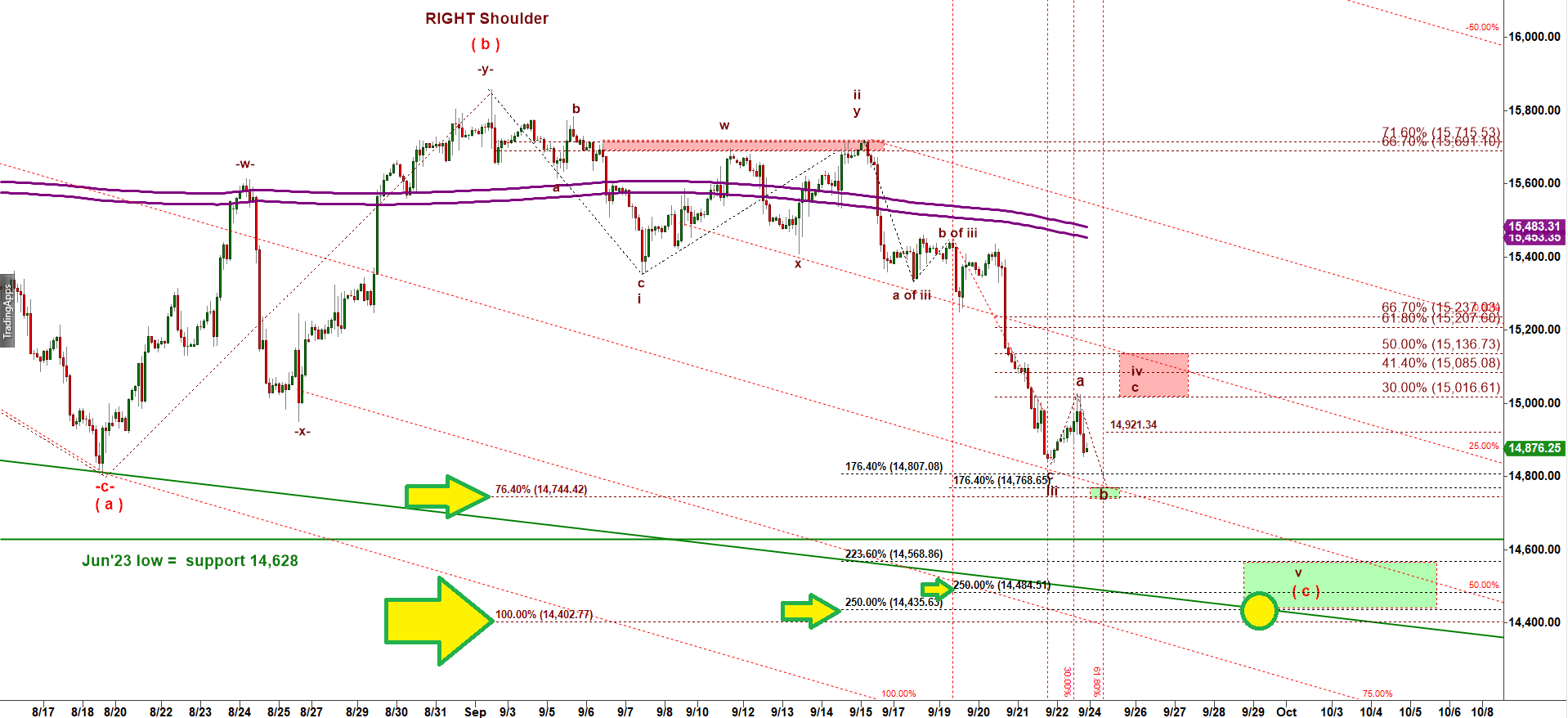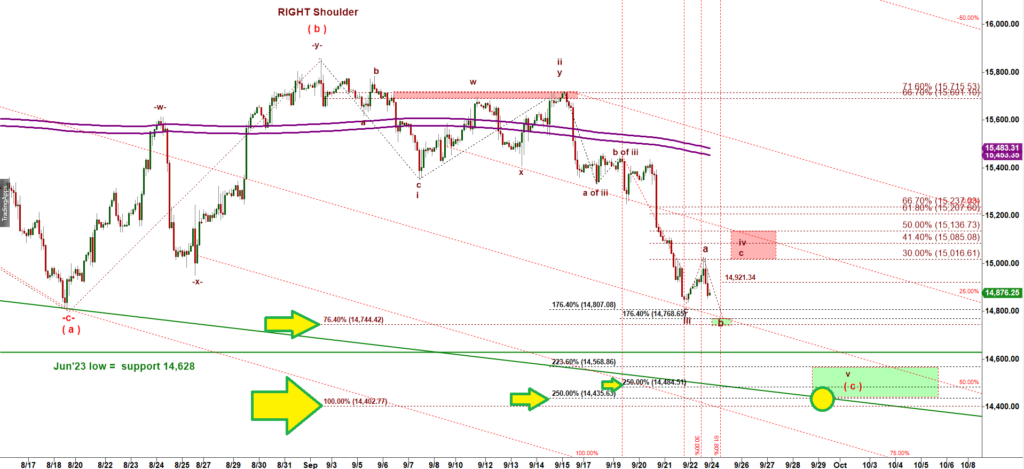 On the 120 min chart I highlighted important support levels with green arrows.
14,744 – 14,710 is a strong support that should produce at least a bounce. Ideally this is where the wave iii down will bottom.
The ideal target for the wave v down is 14,484 – 14,400.
Interestingly, the next strong Gann's level of support is located at 14,732, 720 degrees down off the high made at 15,719 on Sep 15th. Read how Gann's technique can help to identify strong support and resistance levels which a targets for small and big moves.
I can outline two alternative micro paths for the next week (i) Very Bearish: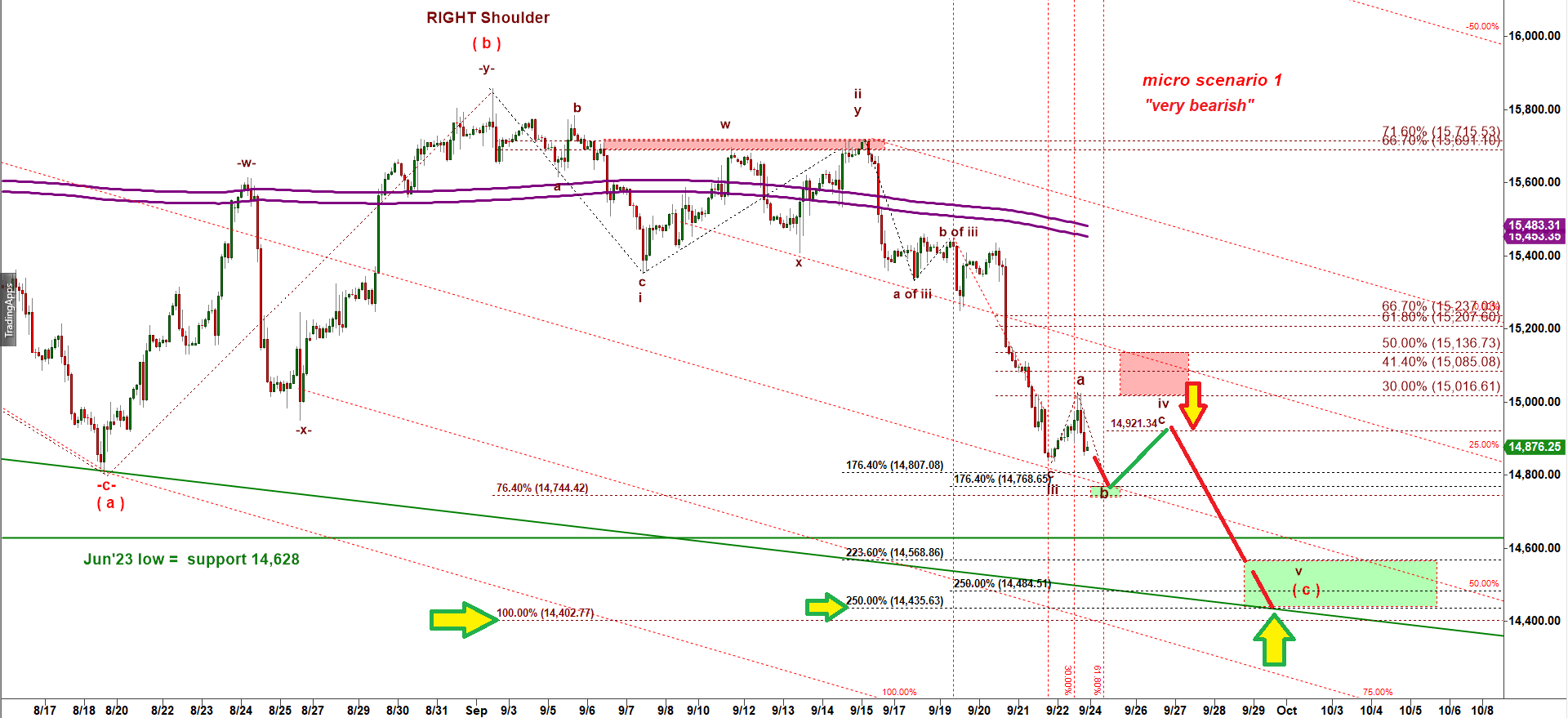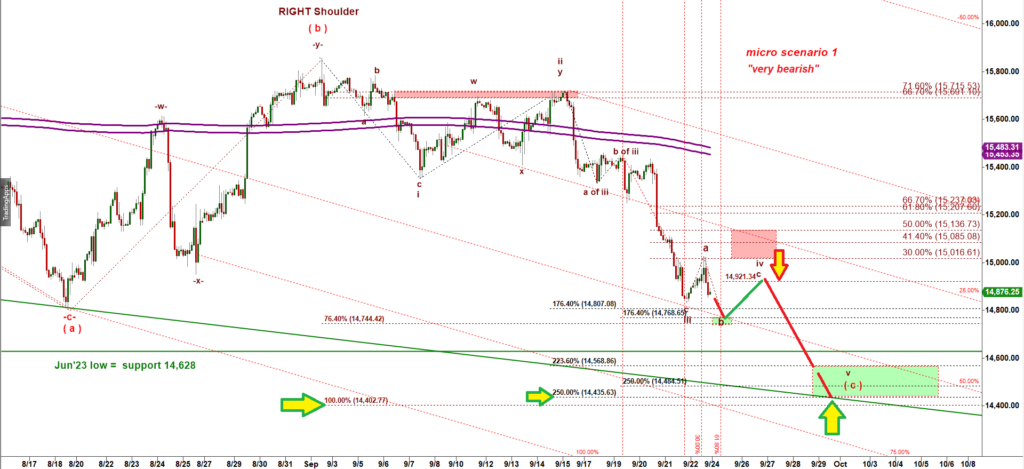 I like more another scenario (ii) where a new week will start from NQ making a lower low and bottoming in a wave iii down: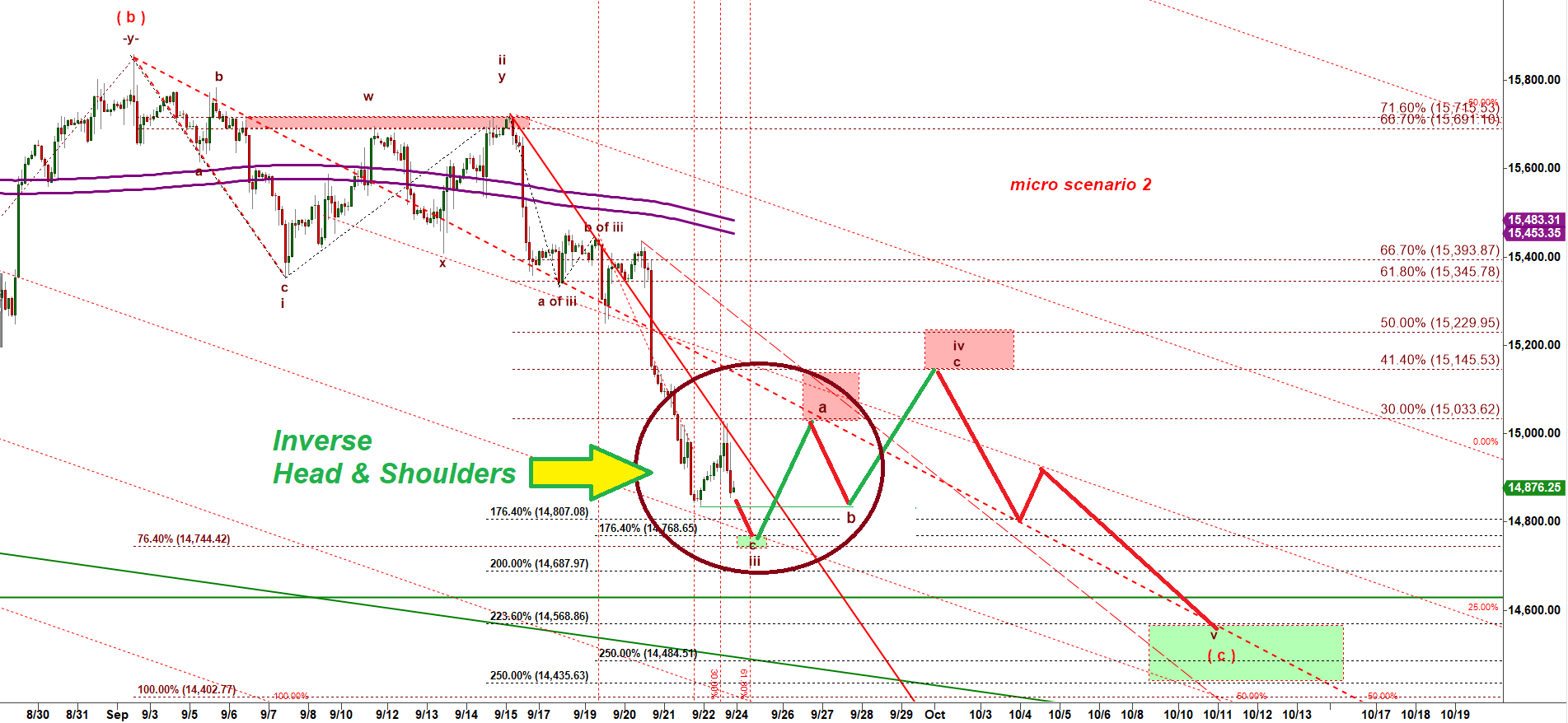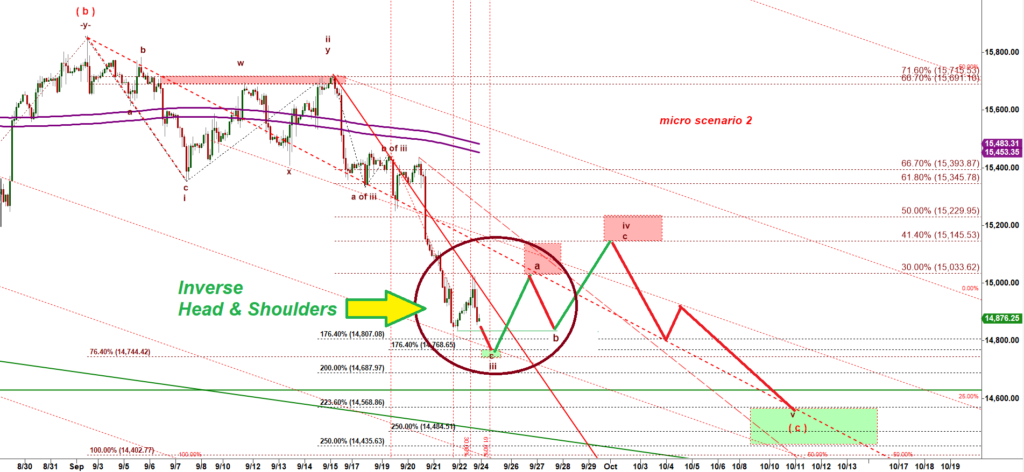 One more push lower on Sunday night – during Monday pre-market session to 14,768 – 14,744 will most likely be followed by a strong pop back up to the Friday high made at 15,000.
Then we should get another decline down to 14,845 that would draw the right shoulder of my favorite bullish reversal pattern, the inverse head and shoulders.
Please note that during the week days I send email notifications about new updates posted on my web site only to paying subscribers. Please consider subscribing and support my work.
For a limited time until October 1, 2023 you can get a 20% discount off the Quarterly and Yearly plans with a coupon SEPTEMBER23 (use it at checkout).