$ES #ES-mini #trading setup #Head and Shoulders
Last week ES-mini futures broke under the important support, the green band 4,415 – 4,400: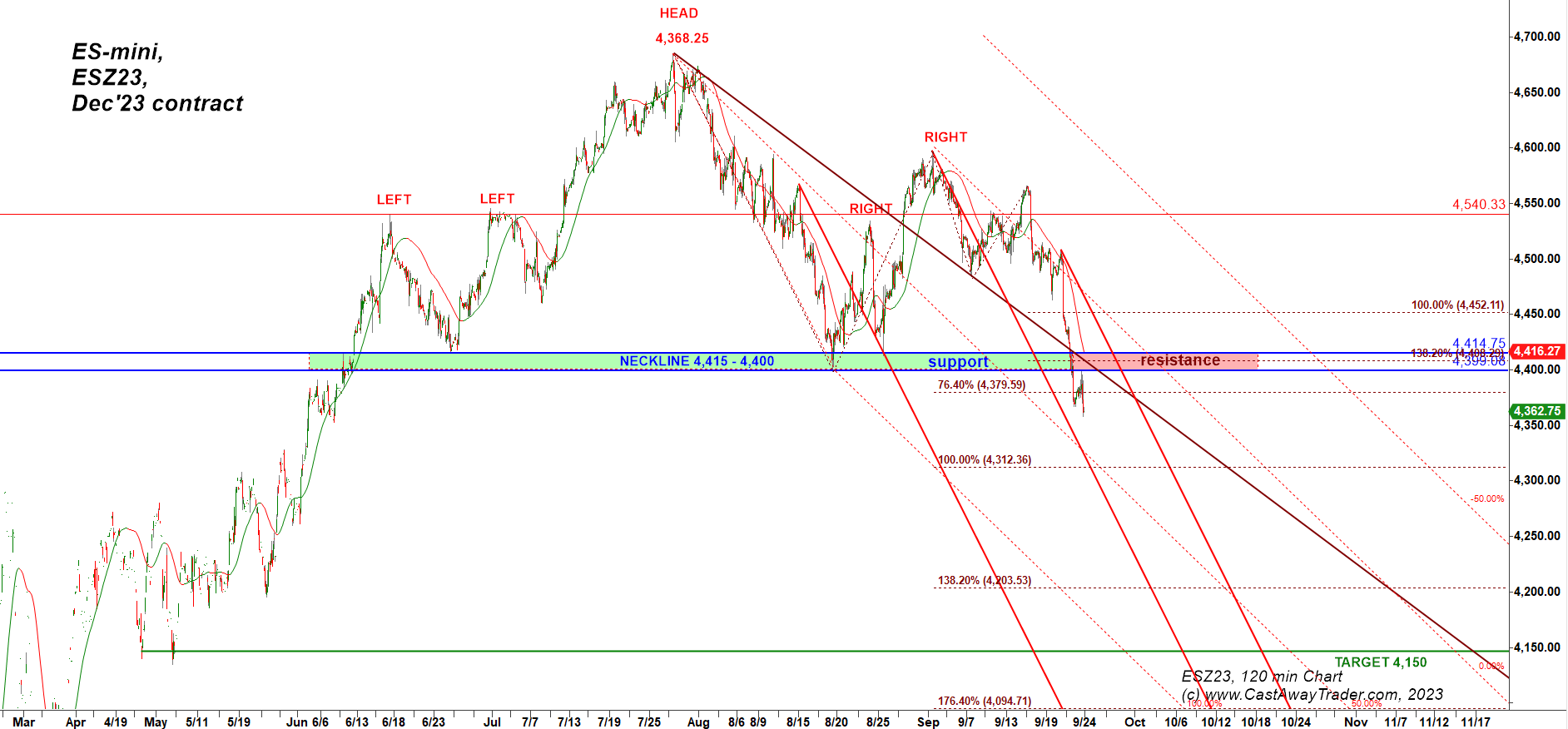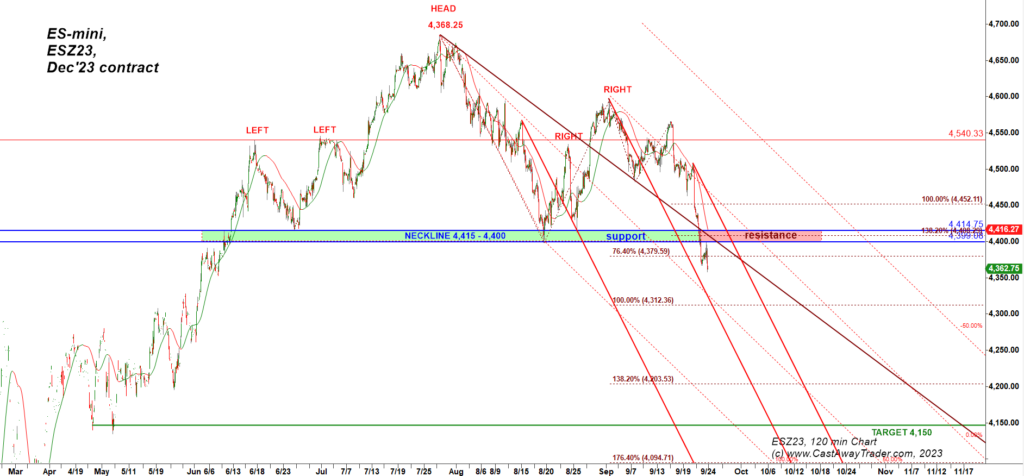 That green band 4,415-4,400 was a critical support, the neckline of a huge bearish reversal Head and Shoulders pattern. We can see that the neckline 4,400- 4,415 turned from support into a resistance.
Last week I outlined several reasons why I believed that 4,315 would be a rock solid support.
There are several reasons why 4,312 can be considered a rock solid support:
(i) its a 100% ext of the wave A down, and
(ii) its a 50% retracement of the preceding five wave move up, and
(iii) its a 500 Day moving Average, and
(iv) this is where a declining black trendline connecting the Jun'23 high and Aug'23 low is located.
The drop off the last high made on Sep the 1st looks like an impulsive five wave down structure: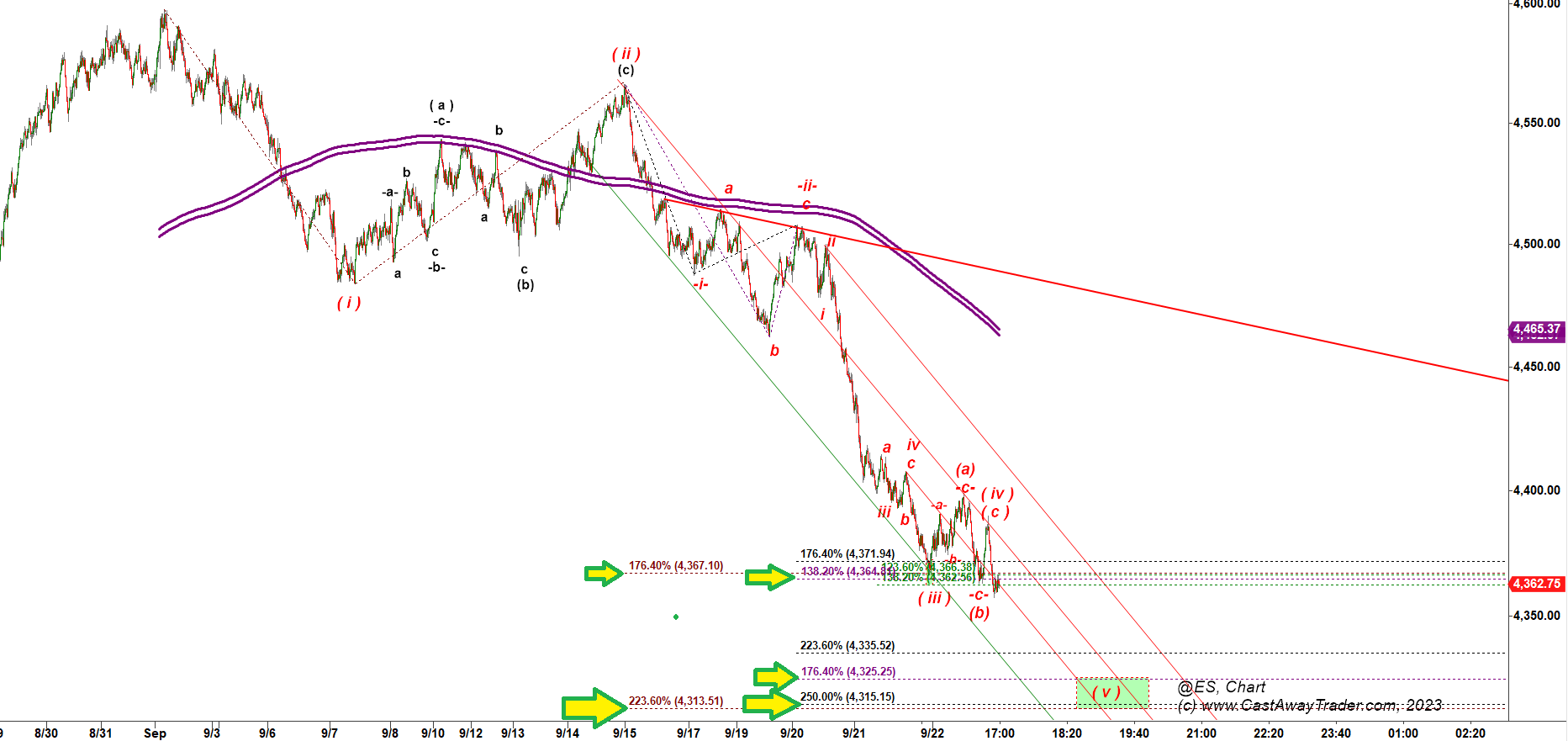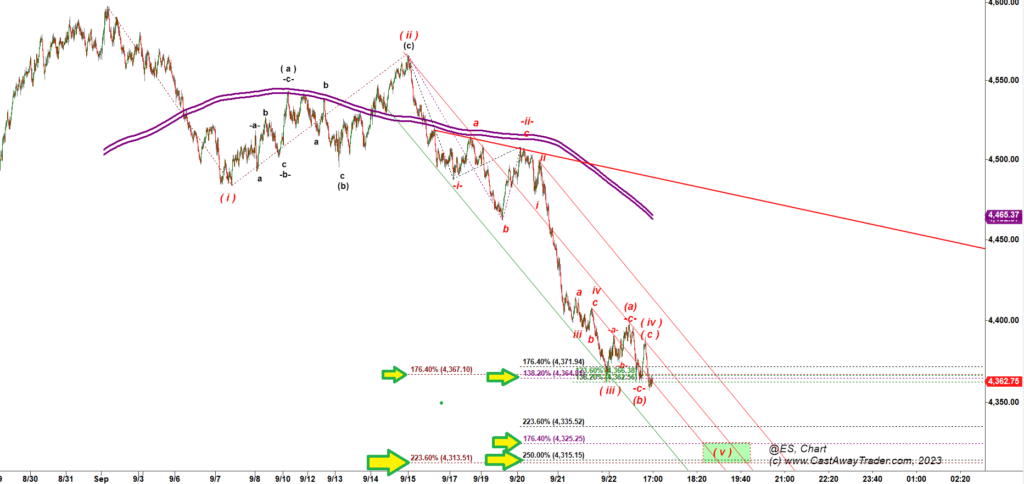 Let's zoom in: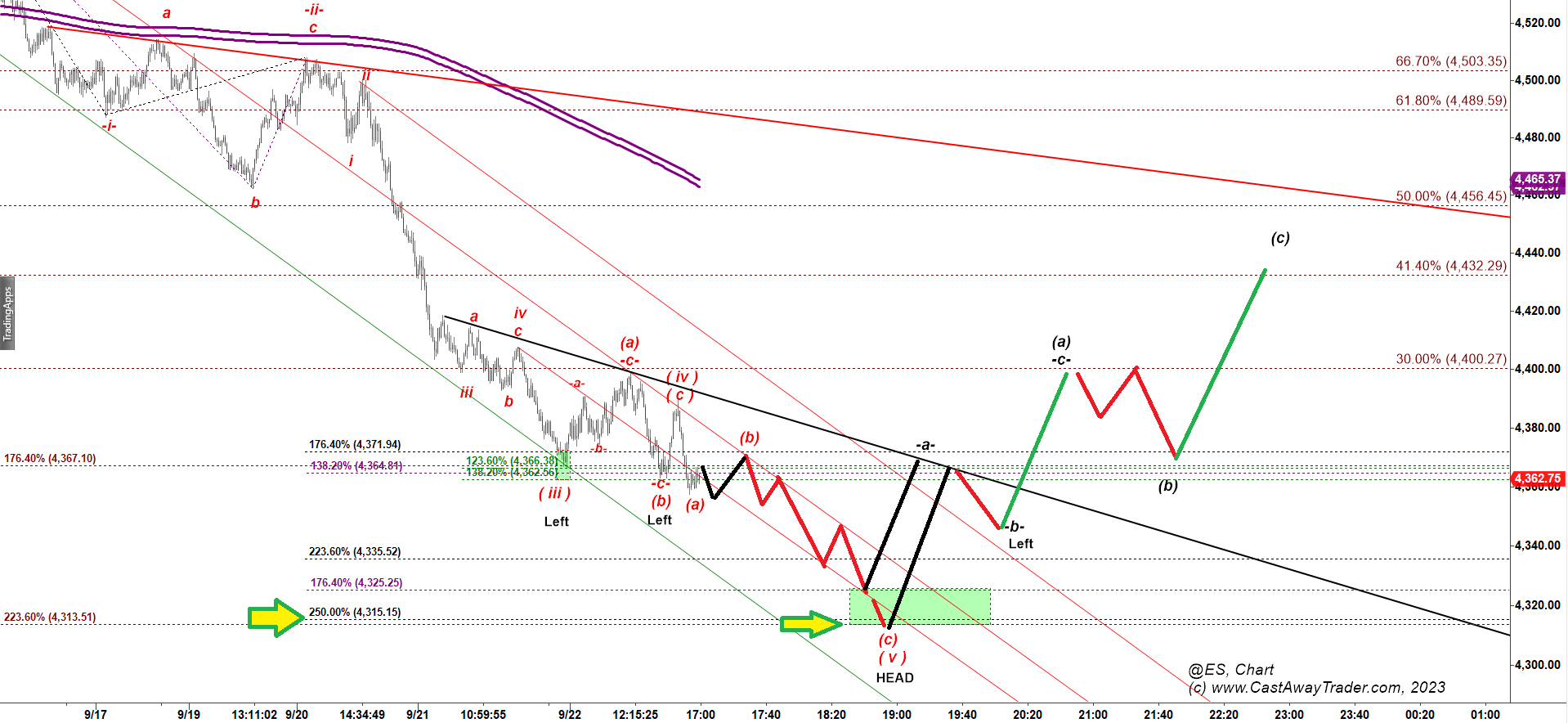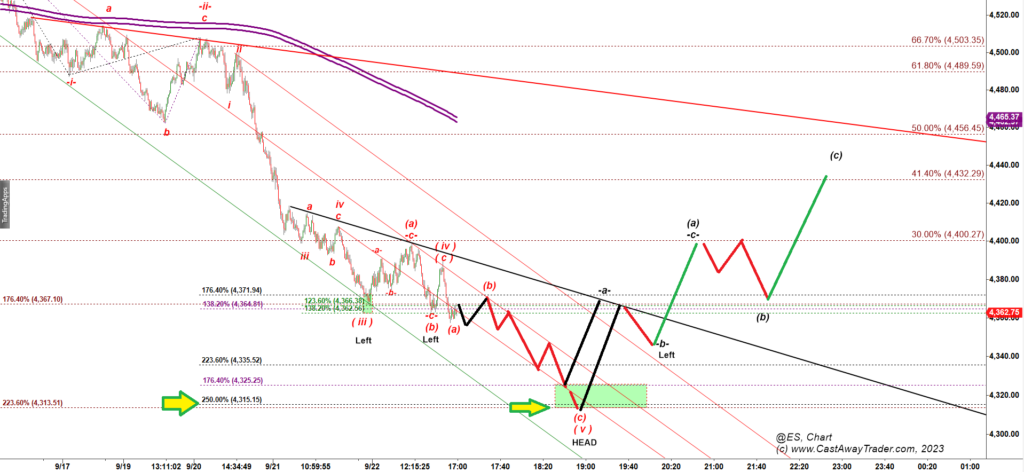 Despite the crowd expectations for a huge market crash after break under the neckline 4,400 I would rather expect a whipsawish (a)-(b)-(c) up corrective bounce off 4,312 support. That corrective structure may push ES-mini up to 4,425 or even to 4,460sh.
Please note that during the week days I send email notifications about new updates posted on my web site only to paying subscribers. Please consider subscribing and support my work.
For a limited time until October 1, 2023 you can get a 20% discount off the Quarterly and Yearly plans with a coupon SEPTEMBER23 (use it at checkout).