$ES #ES-mini #trading setup #Elliott Wave
Yesterday in my evening report I concluded that ES-mini hit an important support at 4,370 and should produce a bullish bounce on Friday:
"The EMA 21 Weekly calculated based on lows is located at 4,391. My base case scenario is that bulls will try to close a week tomorrow OVER or at that level."
On the chart below you can see that ES-mini dropped under strong support green band 4,415-4,399 and now is bouncing back up to re-test that level from below: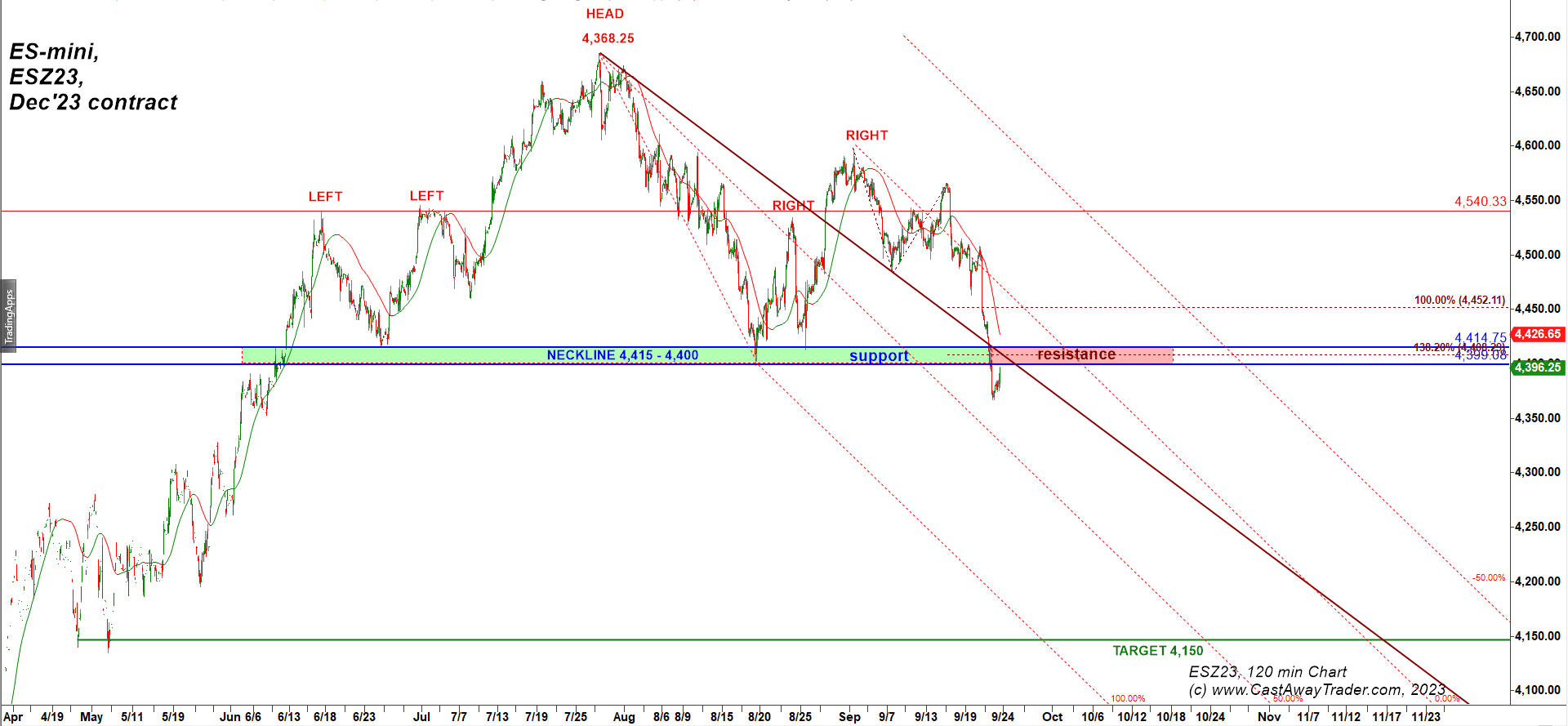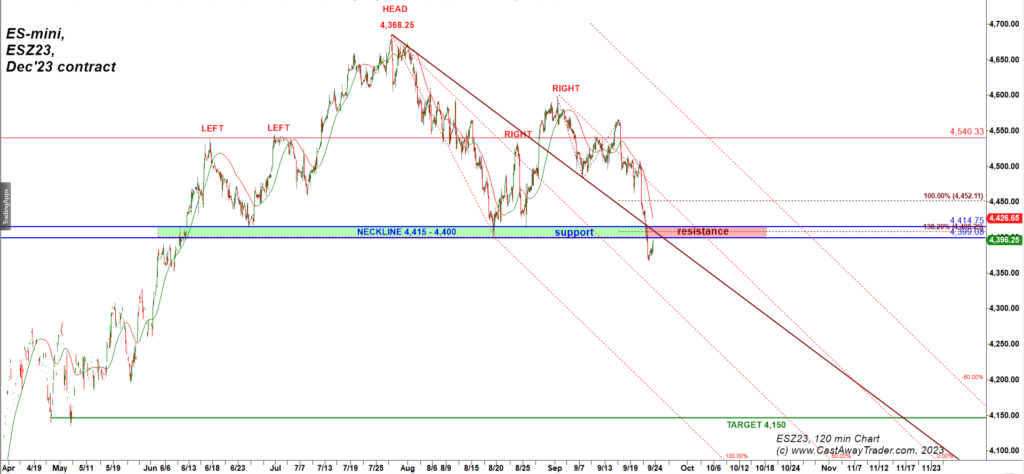 On a micro scale that move up has a clean corrective -a-b-c- up structure: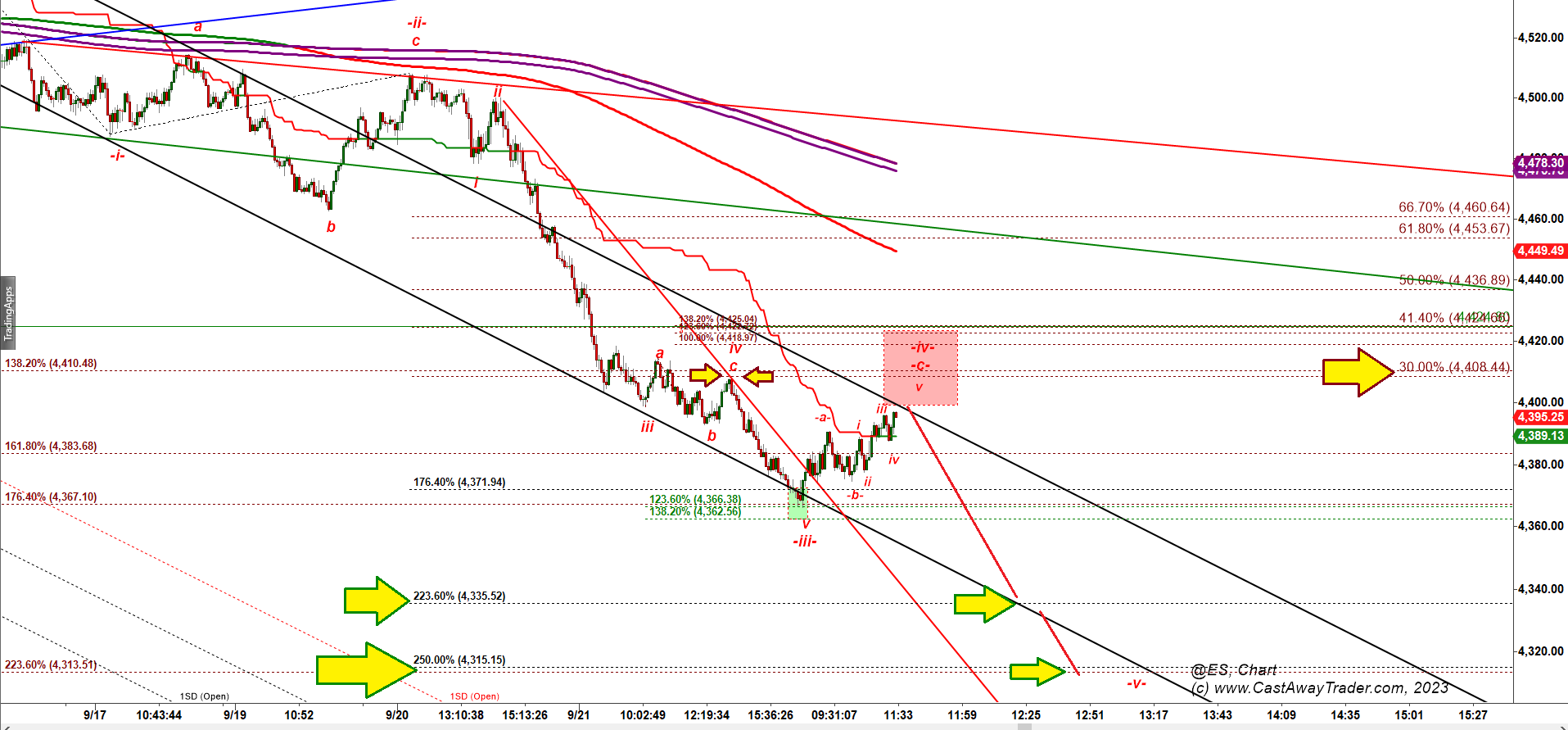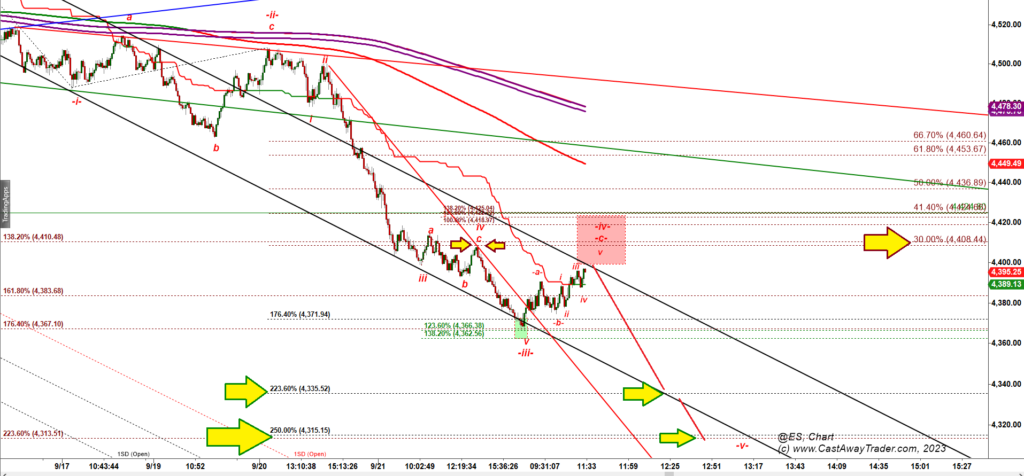 This move up should stop either at 4,399 or 4,408. A break over 4,408 would invalidate that bearish scenario.