$ES #es-mini #trading setup #ElliottWave
This morning I correctly predicted a pullback off the morning highs.
I shared two bearish paths.
The red path argued that bulls would stop decline at 4,322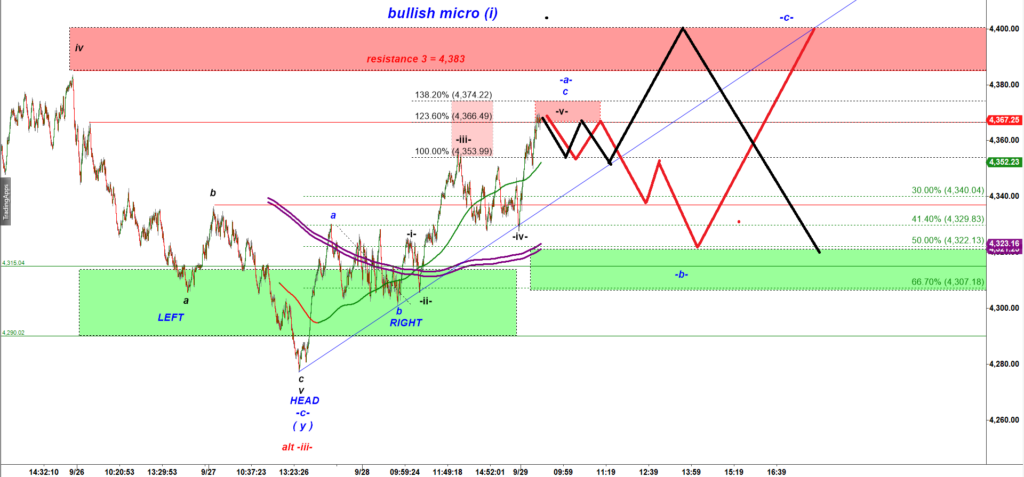 Under that path bulls got a setup to produce an a-b-c move up to the Red Target box early next week.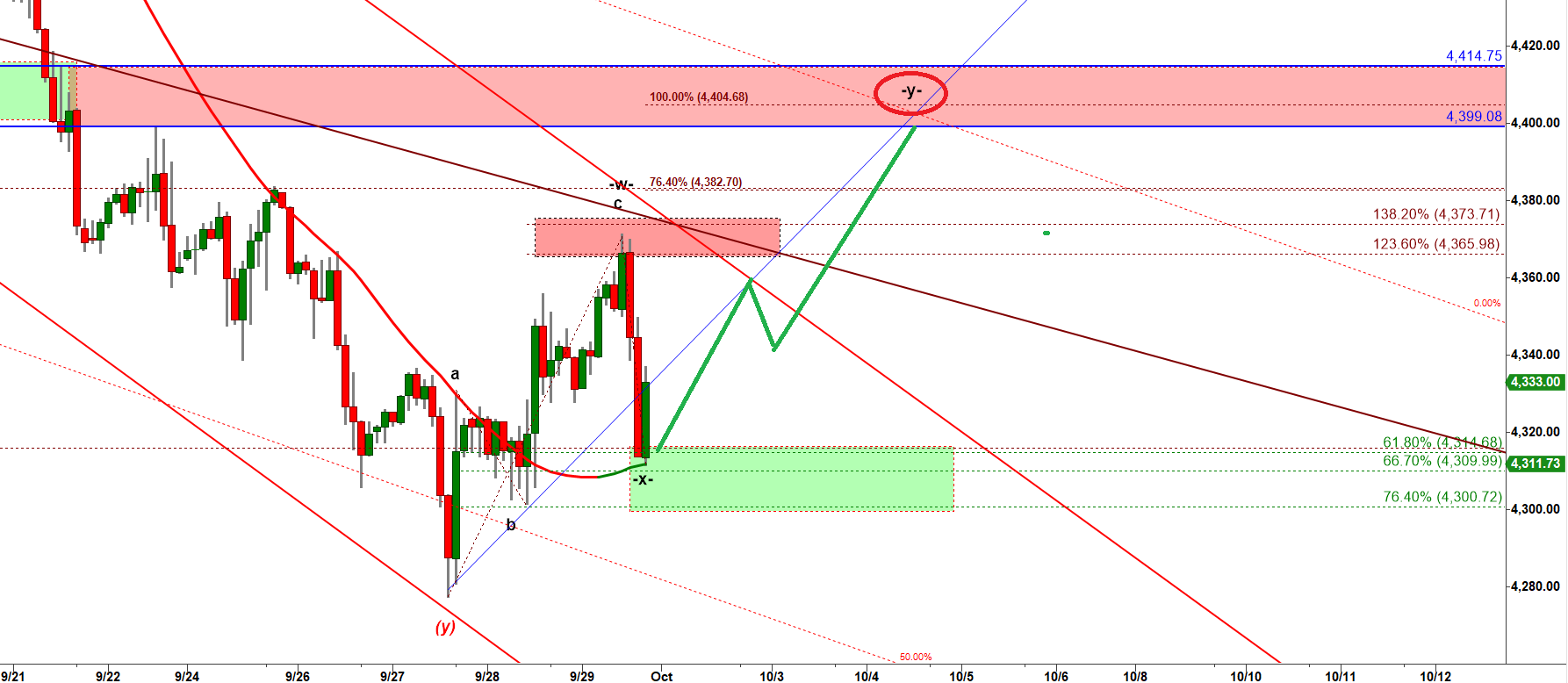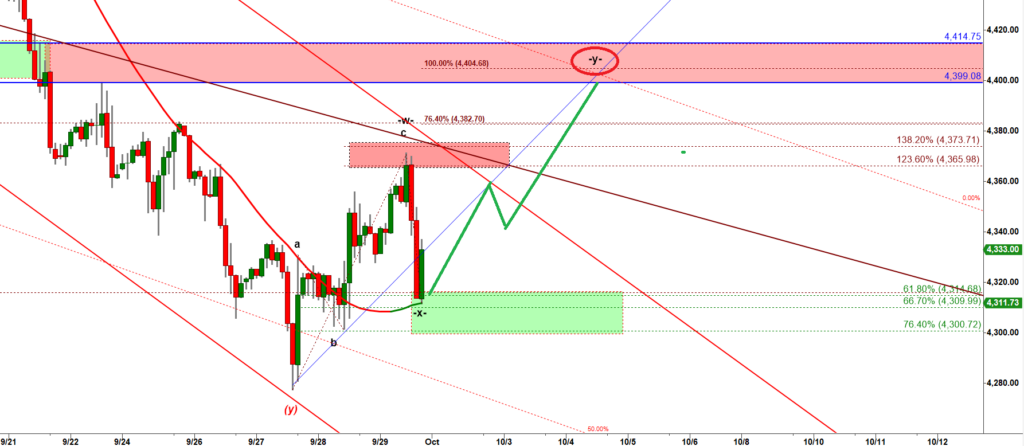 That wave -y- up (shaped as a-b-c) would complete a -w-x-y- up corrective structure slightly over 4,400 and would be a short setup.