$ES #ES-mini #trading setup
Today ES-mini dropped to an upward sloped 50 Daily MA: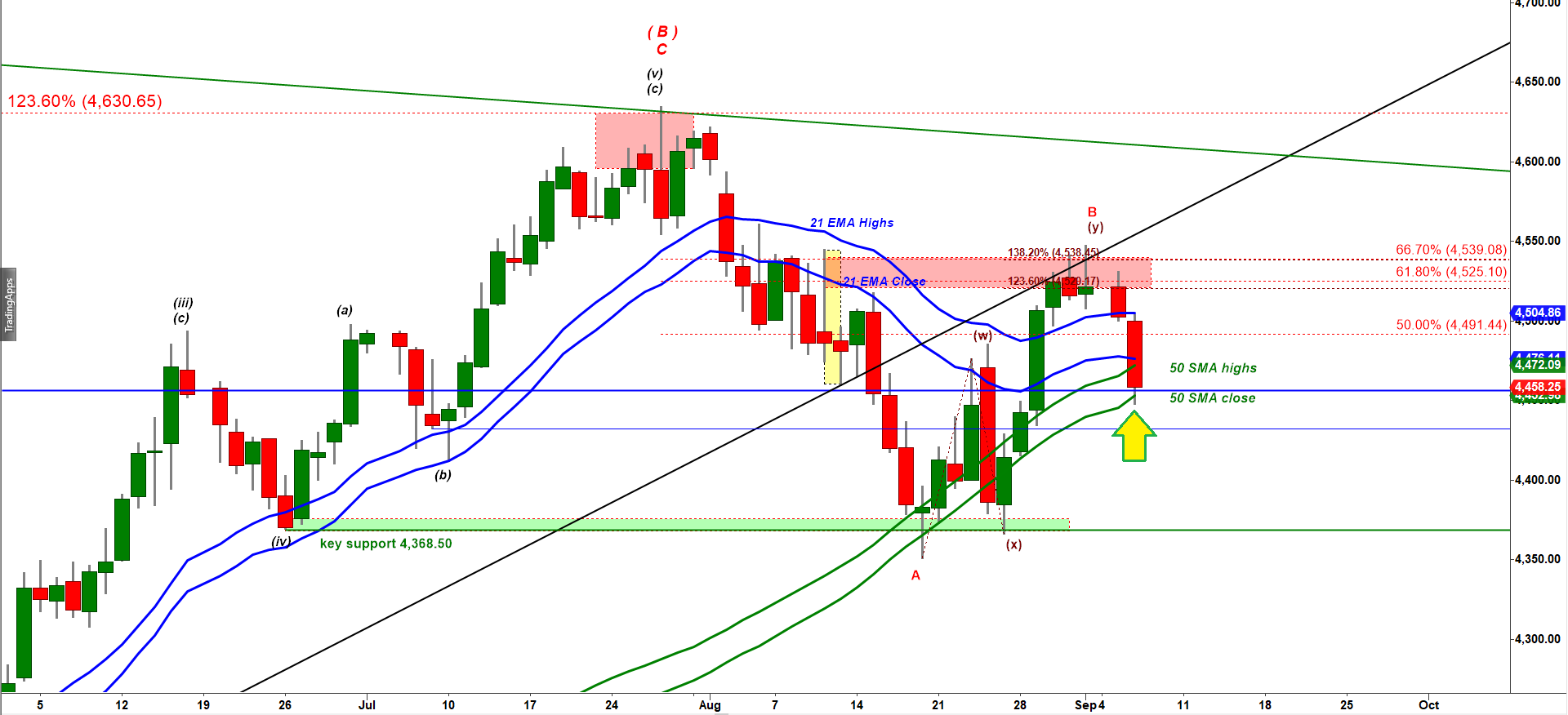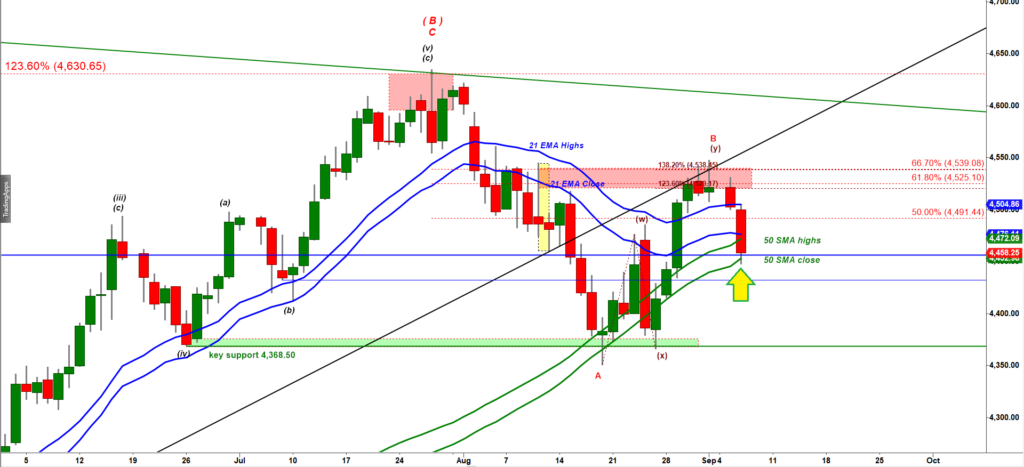 Moreover, both, ES-mini and NQ-mini, made three consecutive lower lows on daily.
When we get three consecutive lower lows that is a sign that trend turns down. But to make traders life painful the market immediately bounces and the bounce is strong. So if you go short on the third consecutive lower low the market will make you suffer.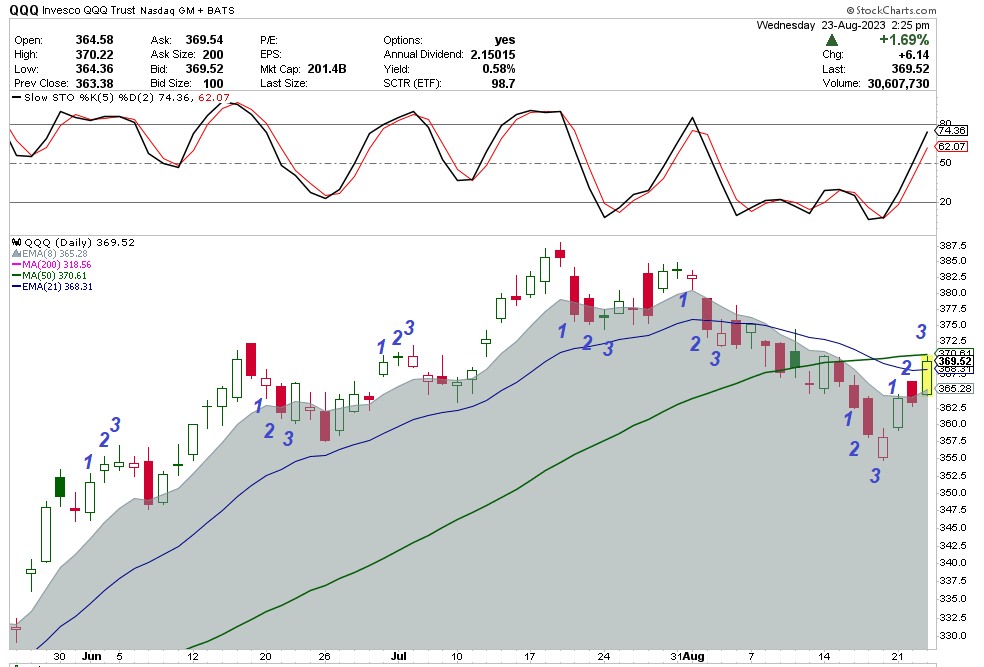 The market has its hidden rhythm, quite often when we get a three consecutive lower lows or three consecutive higher highs on Daily (it works on all timeframes), the market abruptly changes direction or at least gets a corrective pullback.
I think we should expect at least a corrective a-b-c bounce up to 4,475 – 4,495.
Read my previous update where I explained that the low made today, on the third trading day of a new month would most likely make a strong Monthly support.