$ES #ES-mini #trading setup #Head and Shoulders
This is the macro bearish Head and Shoulders reversal pattern: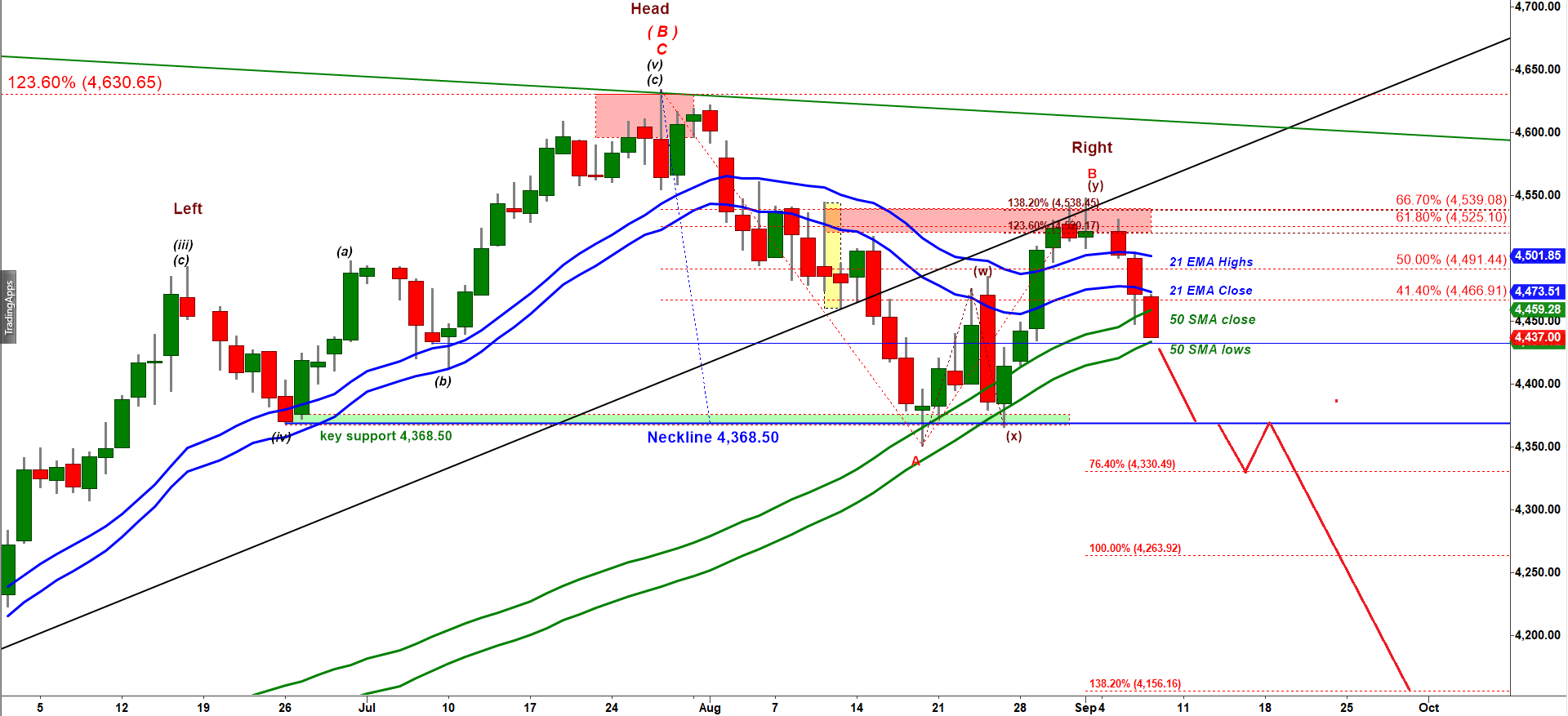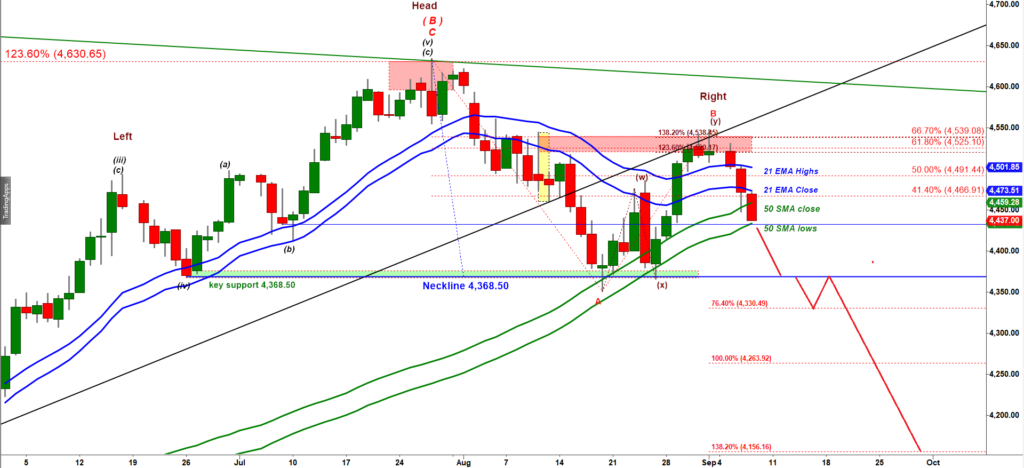 To trigger that bearish setup bears need to break under its neckline located at 4,368.50.
Break under that level would point to a target for decline in a large wave C down to 4,100.
The first support would be 4,330 because that is a 76.4% ext of the wave A down. This is where we can get some consolidation where price would re-test the broken support of the neckline 4,368.50 from below.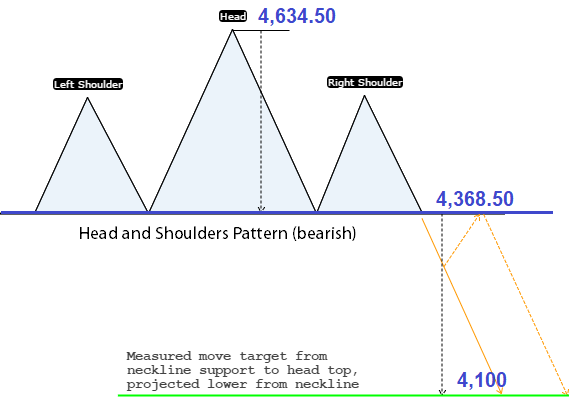 If after such a consolidation bears manage to break under 4,330 we will most likely get acceleration down.
As we discussed, yesterday ES-mini completed the Month Opening Range. The monthly support for September is 4,447. Break under the Wed low would open the door for a big move down that can run lower at least until mid month. In contrast, if bulls manage to reclaim that support we can get a quick rally back up to the Monthly Resistance 4,547.75.
Bears have broken under the Monthly Support pre-market. That does not men much until they manage to close a day under that support.
We can get a long setup if bulls manage to reclaim that level during the regular trading session.