$ES #ES-mini #trading setup #Head and Shoulders
On a macro chart everyone watches that huge Head and Shoulders bearish reversal pattern: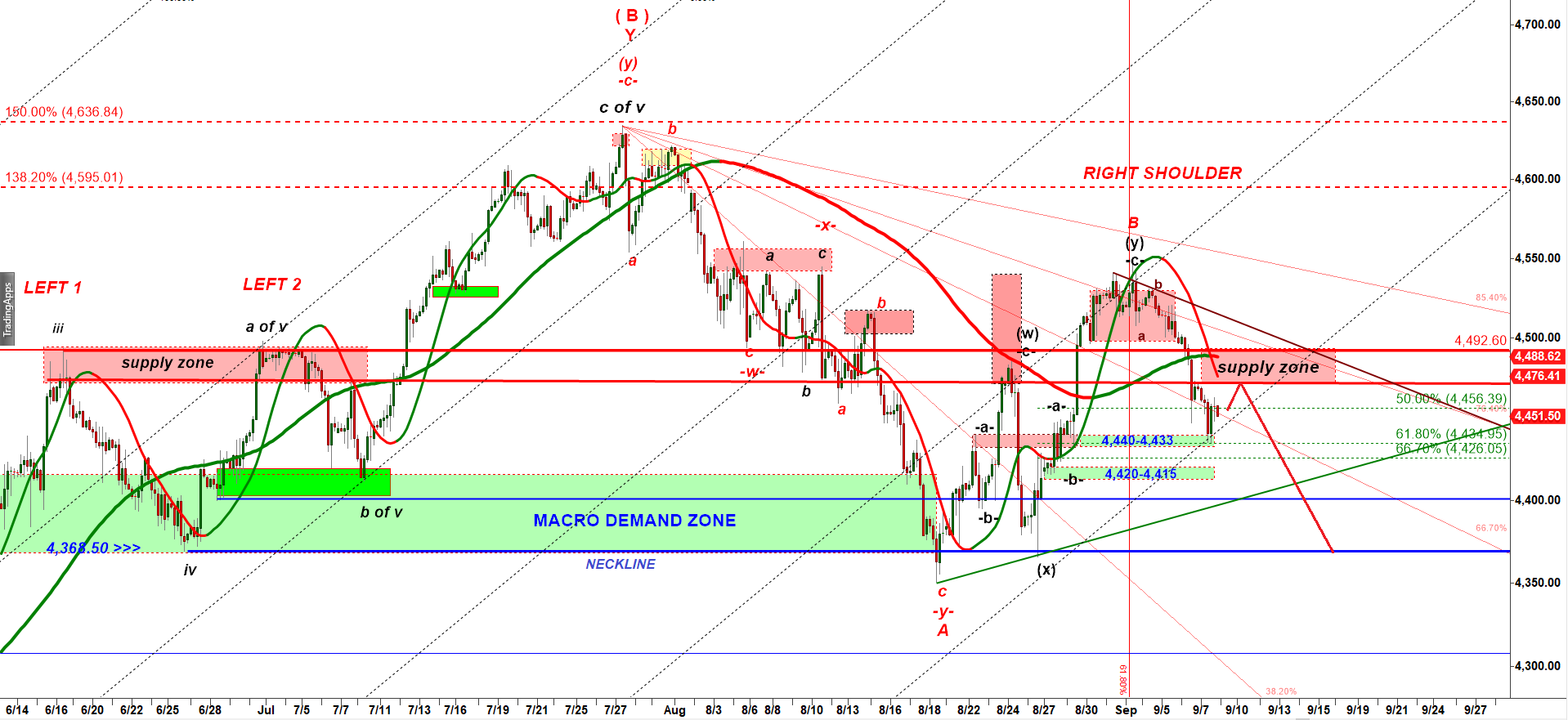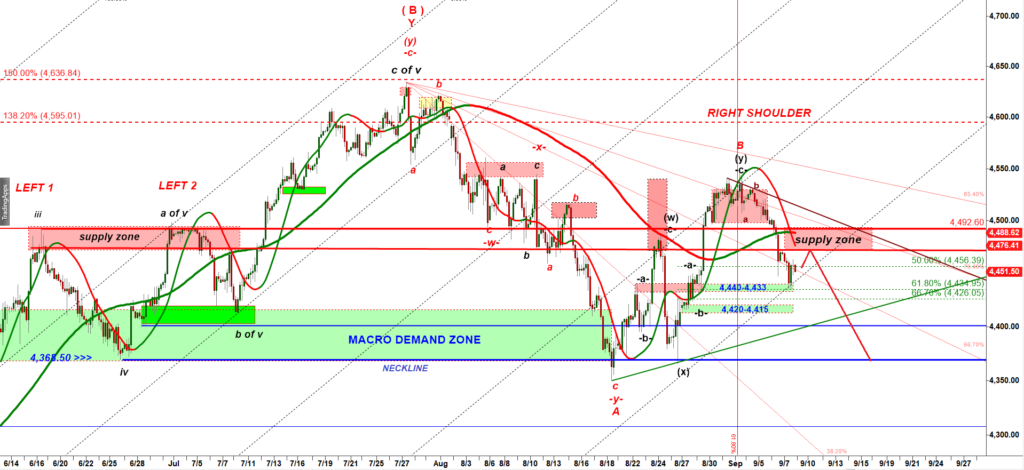 This is how that Head and Shoulders is supposed to work: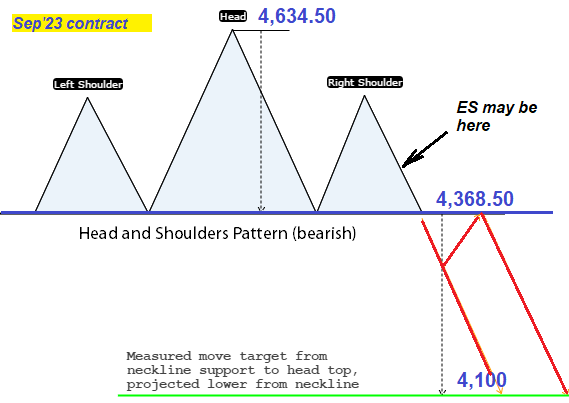 !!! Please note that we are moving from expiring Sep'23 contract to ESZ23, a contract that will expire in Dec'23. Therefore, numbers will be different for Dec'23 contract (ESZ23):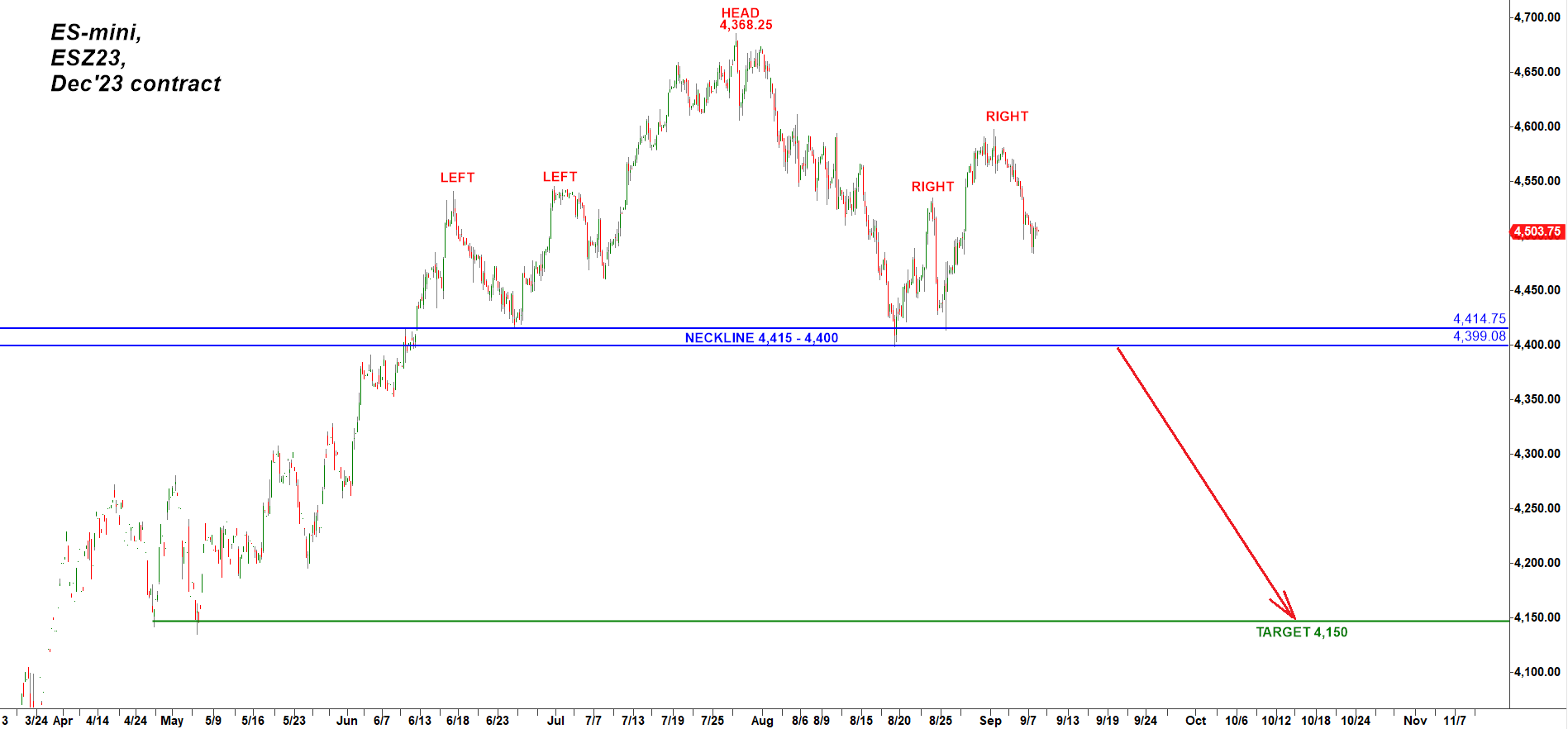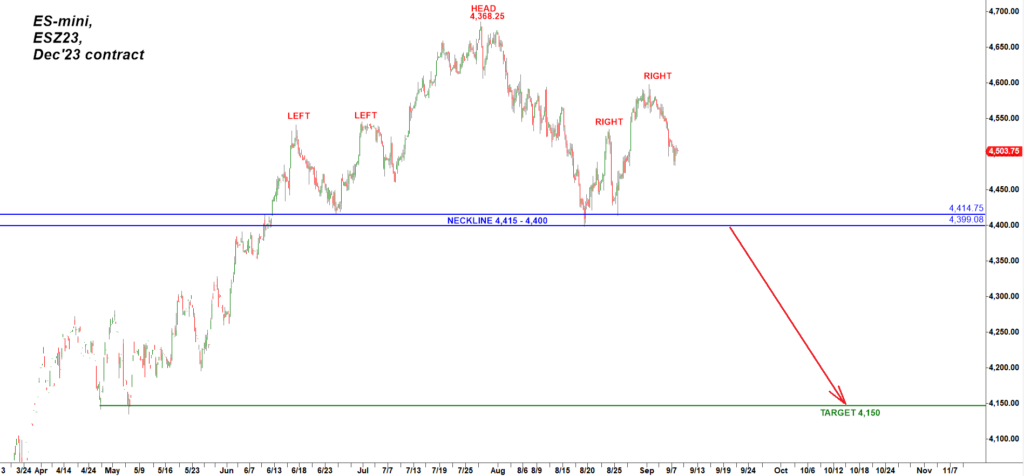 Every trader knows that look. And this is exactly why that pattern works as planned only in 50-60% of cases! Quite often price turns back up half way down the neckline, goes over the top of the red shoulder, invalidates the bearish reversal pattern and makes bears chase a new rally. What makes me cautios is the strength of the Red shoulder labelled B, that went much higher than the left shoulder.
But let's assume for now it will play out as expected.
Now let's look how the September decline looks like in Dec'23 contract: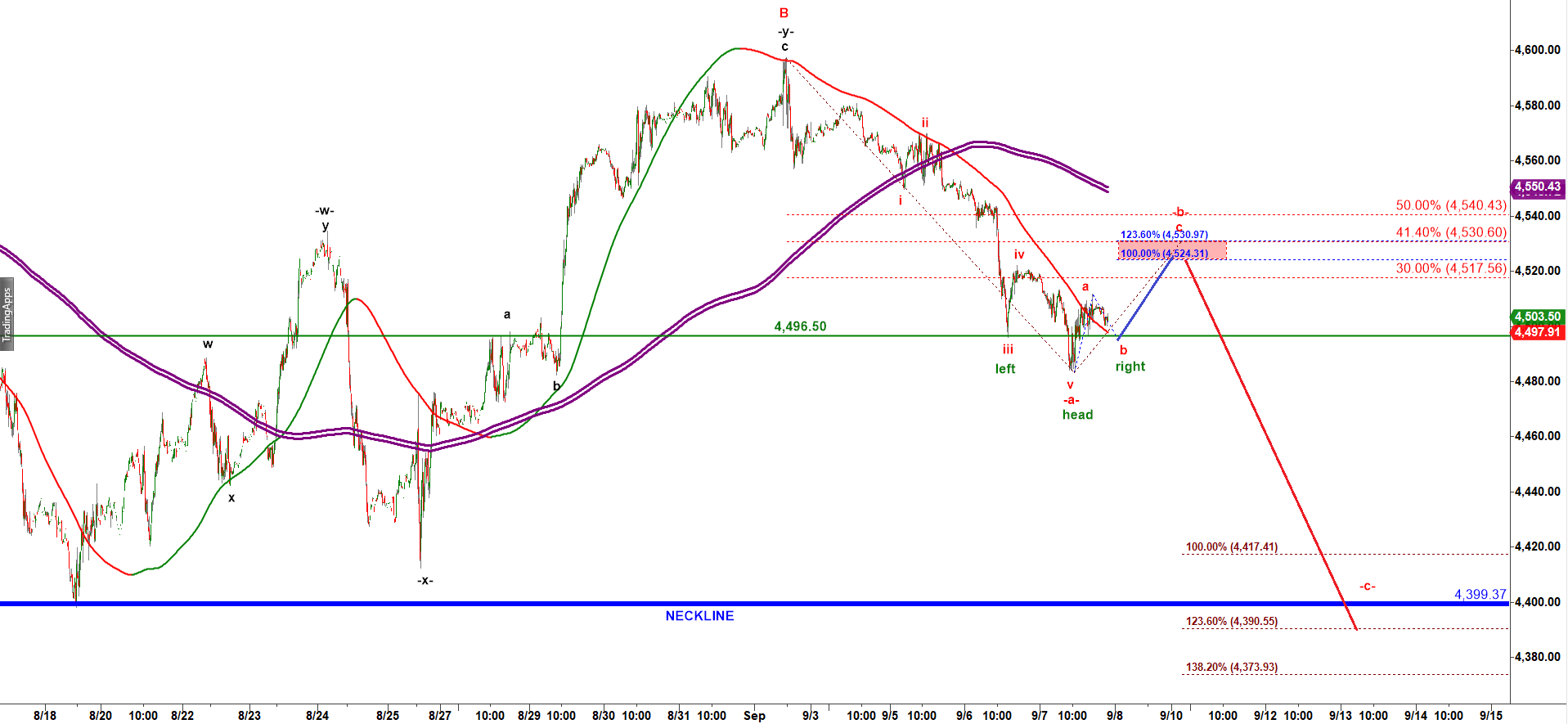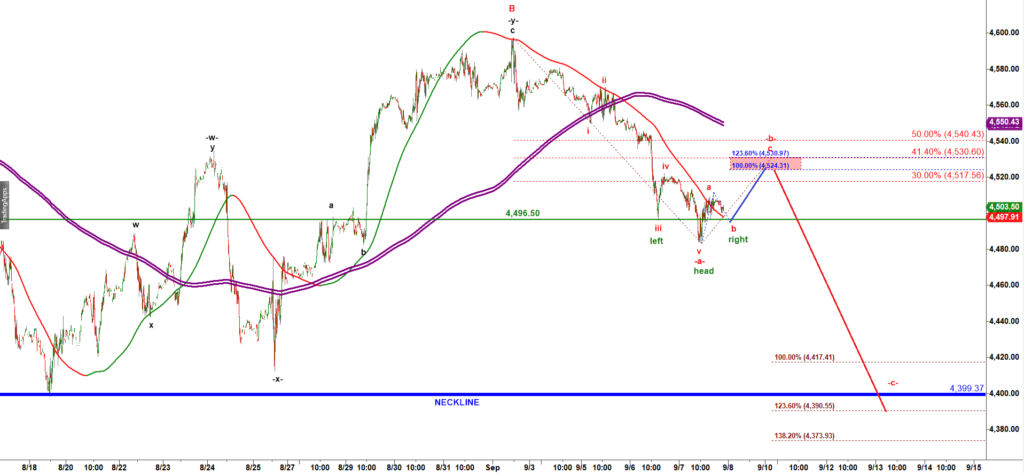 We can count full five waves down off the last high made on Sep the 1st.
In the vast majority of cases, a completed five wave down structure is followed by a corrective a up, b down, c up bounce to 41.4% or 50% retracemenet of the completed down move.
It is possible that today we got the first leg of that corrective zig-zag, a subwave a up.
Upon completion of that a-b-c up bounce we should get the second leg down that will test the neckline located at the August low ( 4,400 for Dec'23 contract)
If bulls push ES over 4,540 that would be a very strong warning alert for bears.
Again, 50% of head and shoulders reversal patterns get invalidated.