$NQ #NQ-mini #trading setup #Elliott Wave #i down-ii up setup
In my previous update I shared my expectations for a bullish bounce: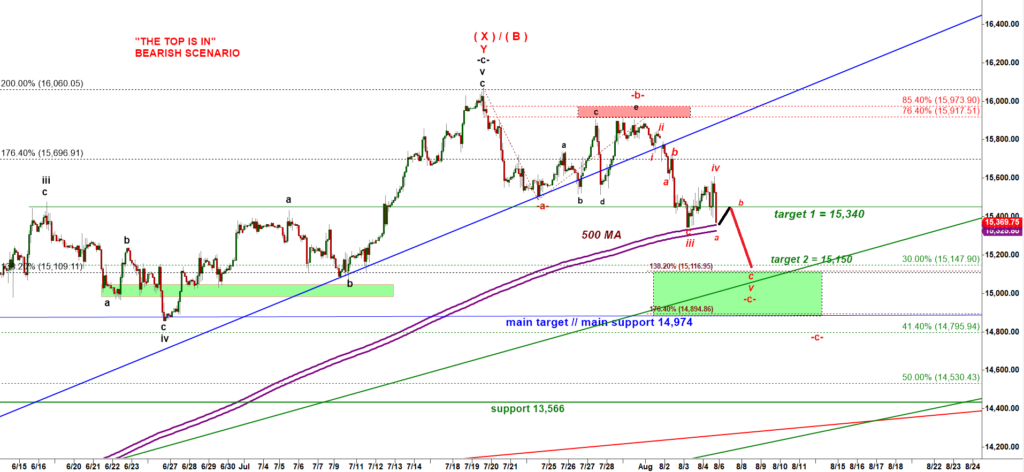 In my premium chat room we have been tracking that bounce: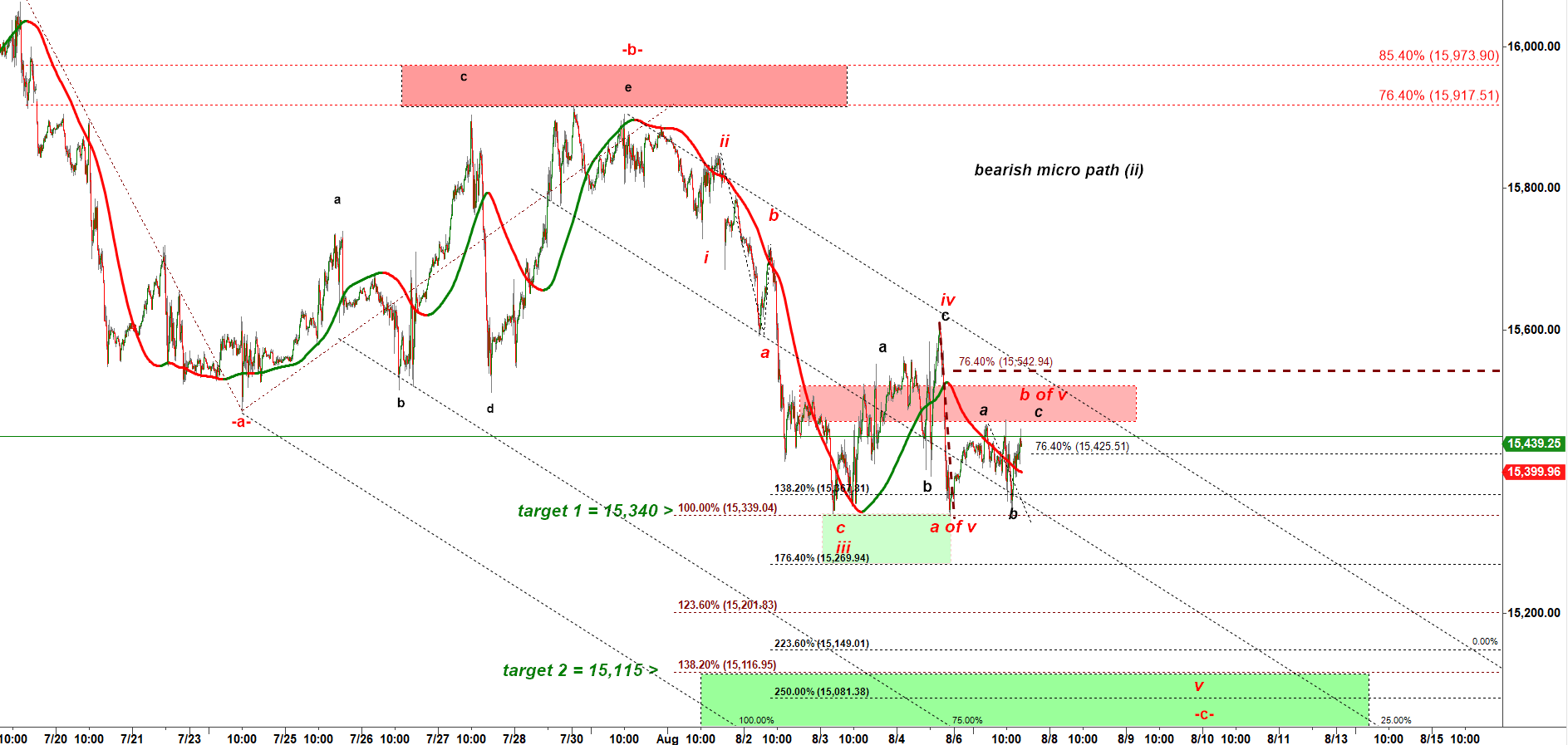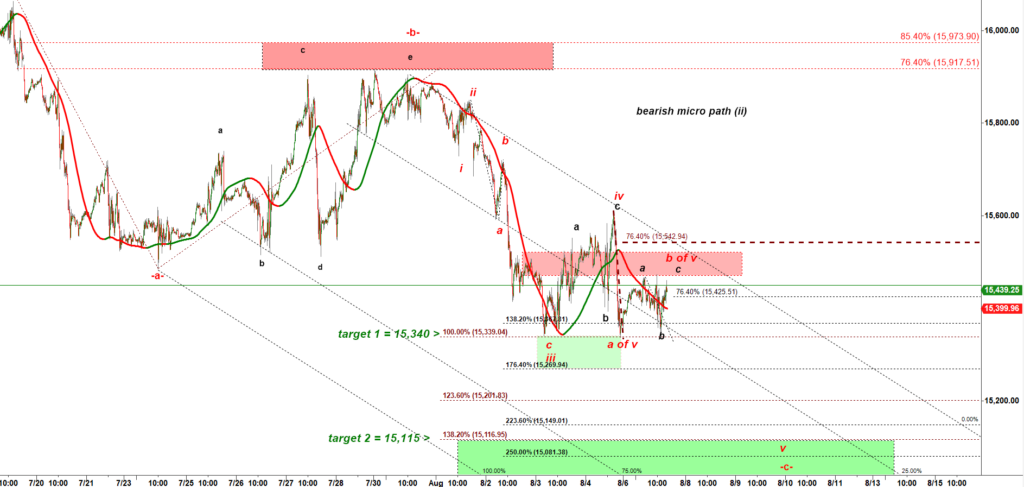 In that micro update posted at 2-198 PM on Monday I concluded:
…"NQ bounced up off the deceiving tipple bottom pattern back to the Red Box. Bears have a setup for a move down targeting 15,150."
This is how that chart looks like this morning: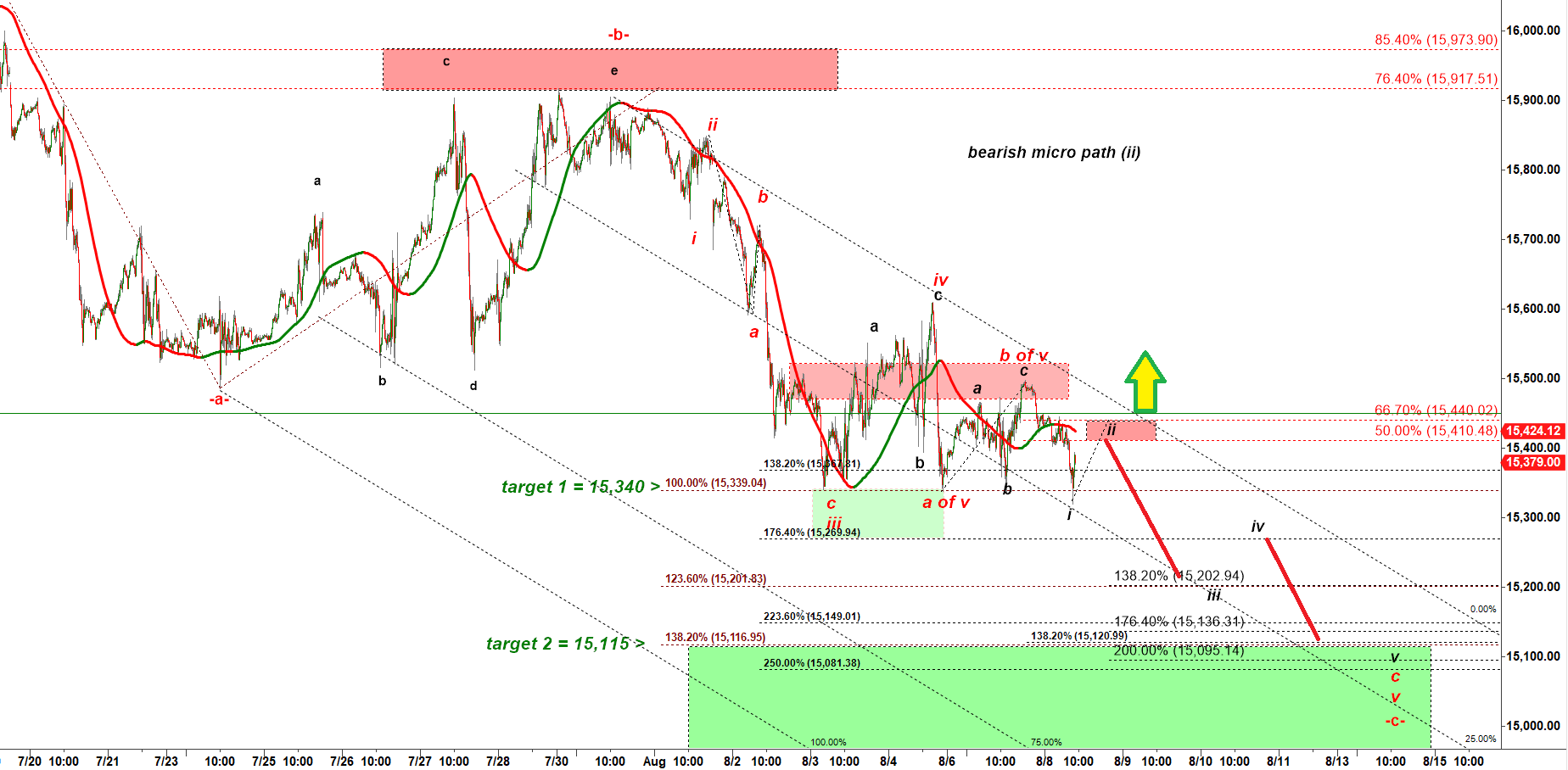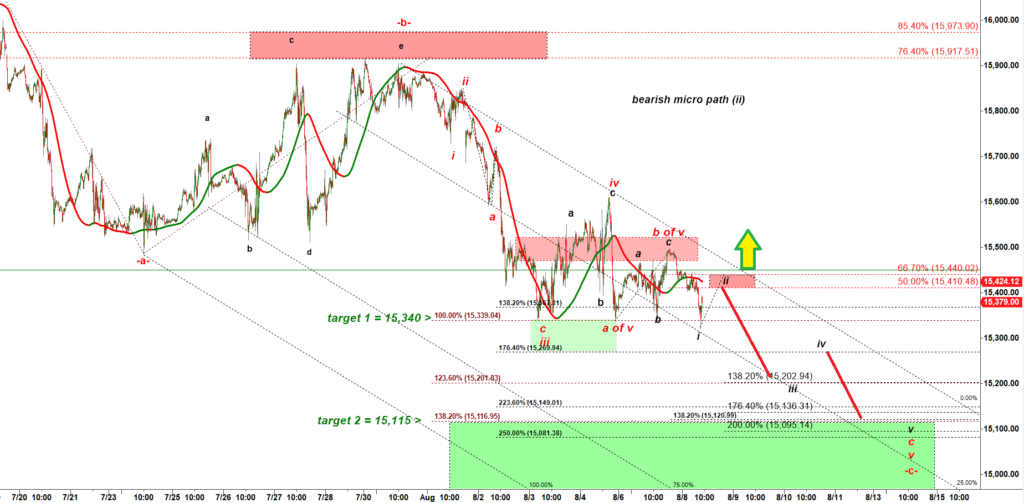 As you can see, NQ hit the Red Box yesterday and turned down sharply as expected.
Here bears have a clean micro count for continuation lower. The ideal target is 15,150, the upper edge of the Green Box. Despite the cleanness of that short setup Bulls have to set up a protective stop at 15,440.
We can count the overnight decline as a micro wave i down and the pre-market bullish bounce as a corrective wave ii up. That wave ii up in thepry may push higher to tag the lower edge of the Red Box = 15,410. If bears stop that bounce at the Red Box ( 15,410 – 15,440) that would be yet another lower high, a setup for an accelerated decline in a micro wave iii down targeting 15,200.