$ES #ES-mini #trading setup #Elliott Wave
Yesterday ES-mini completed a corrective a-b-c up bounce and provided bears with a great short setup.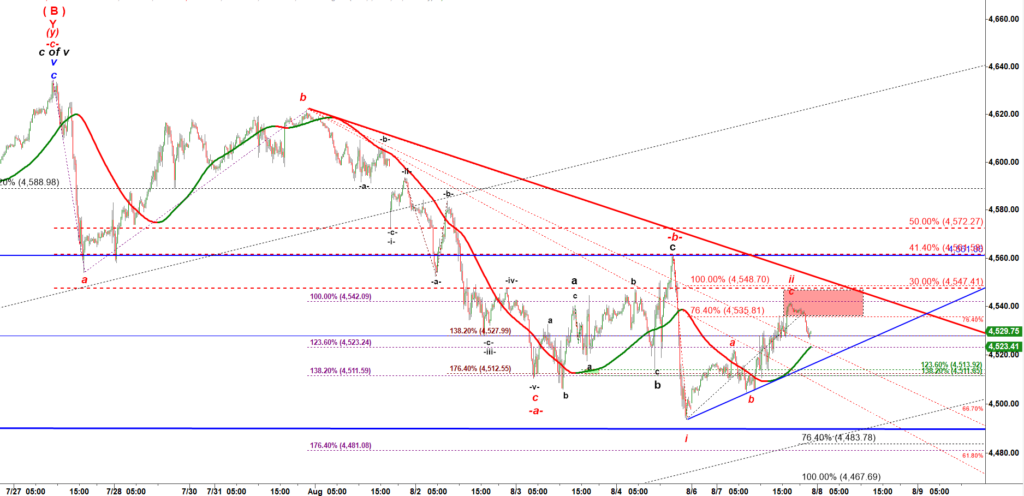 My conclusion was: "That corrective a-b-c up bounce off the low made on Friday afternoon is a decent short setup."
Off the expected resistance 4,535 S-mini dropped 50 points.
Here we have two very different scenarios to watch:
Let's first discuss teh Less Bearish scenario where bulls have a chance to turn it up: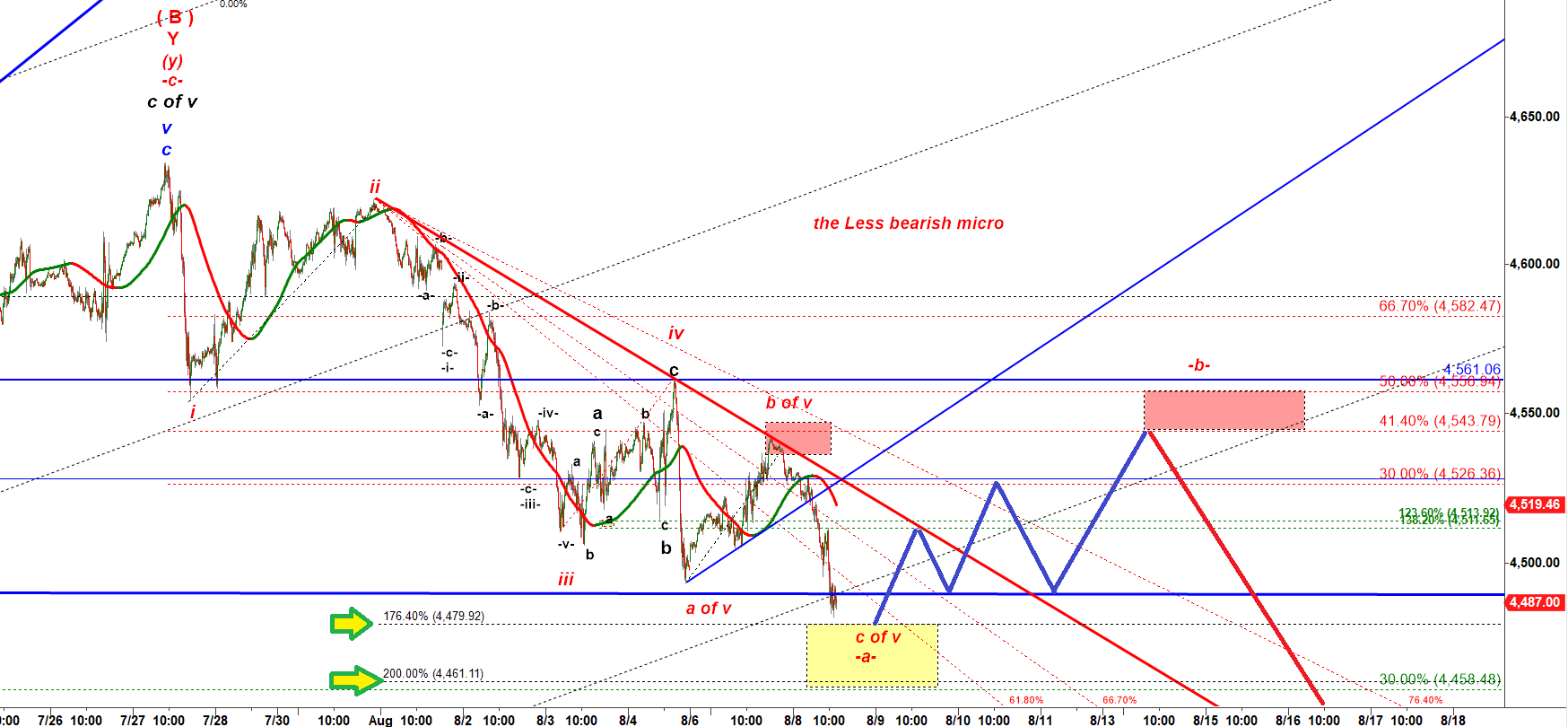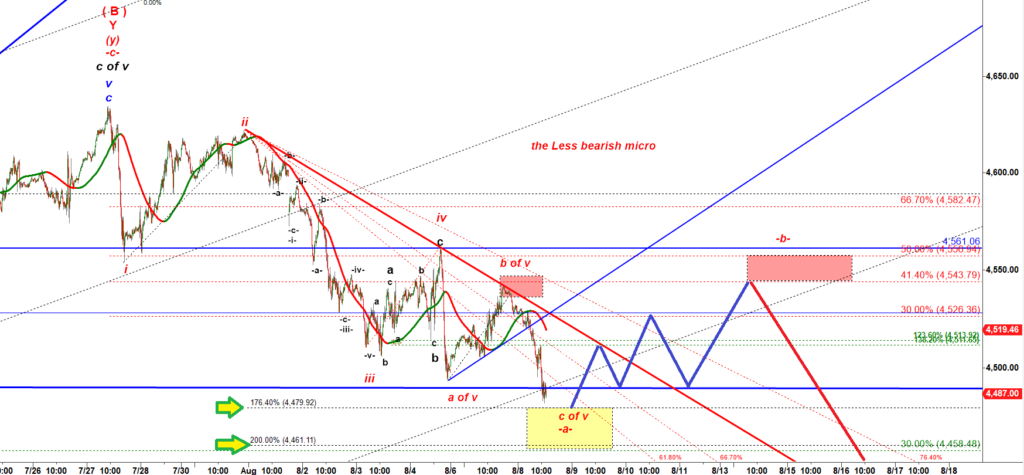 ES has hit the target under the Less Bearish scenario. One could argue that this declien comples a five wave down move off the July high. If a five wave down move gets completed here we should expect a large corrective a up, b down, c up structure targeting 4,555. The first resistance is teh broken Daily support at 4,493.75. A break over 4,493.75 opens the door for test of the broken Monthly Support 4,505.75. To confirm that Less Bearish count Bulls have to reclaim 4,505.75.
Now let's look at the primary Very Bearish scenario: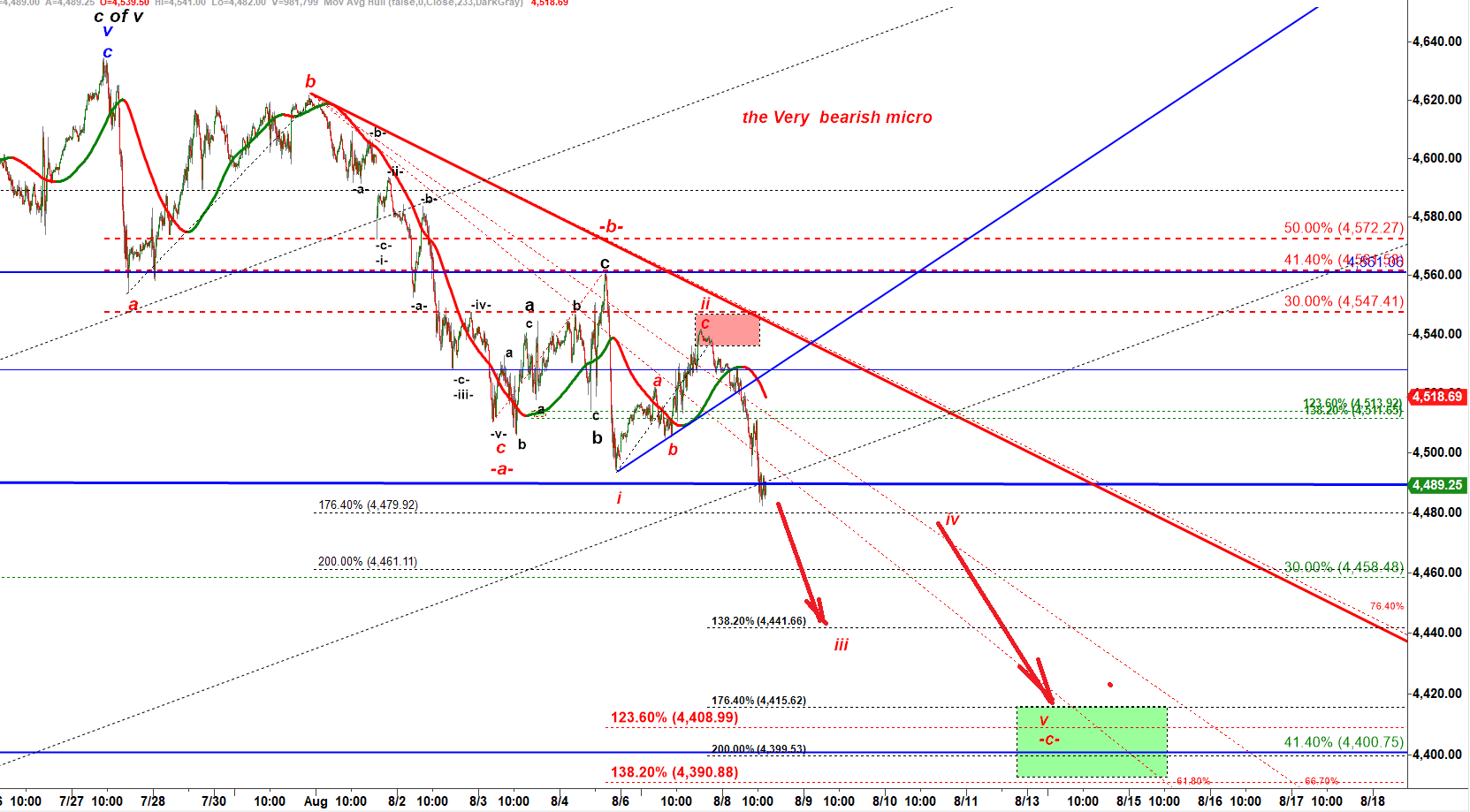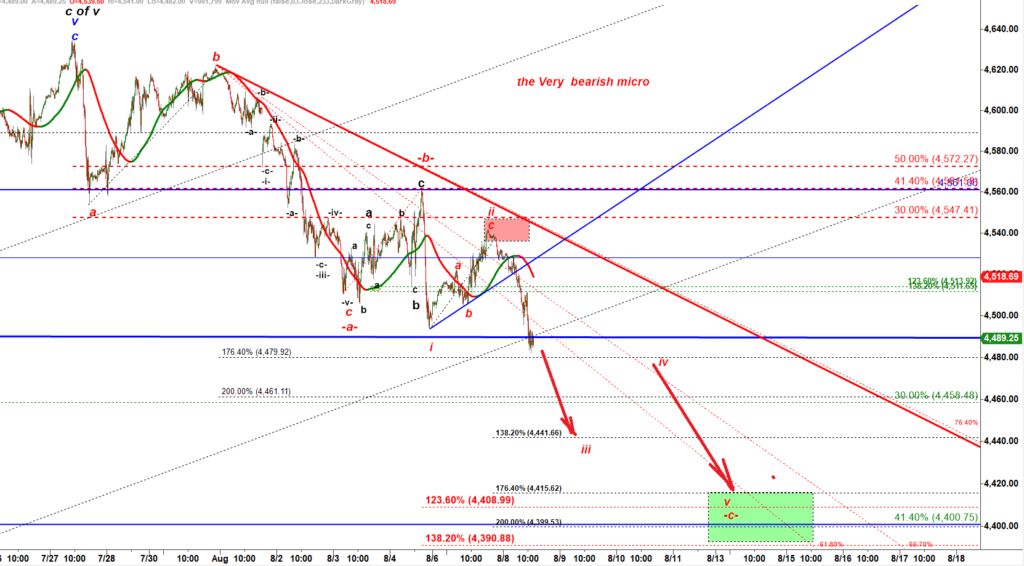 As long as bears hold ES under 4,493.75 resistance they will be able to push ES-mini down to 4,460 in a micro wave iii down.