$ES #ES-mini #trading setup #ElliottWave
Today I posted an intraday update and note that bulls could start "a large corrective a up, b down, c up structure targeting 4,555":
I noted that the first sign of a bullish reversal would be violation of 4,393.75 resistance.
In my premium trading chat I explained to my subscribers that a break over the 4,393.75 zone would trigger a bullish "failed breakdown setup":
Below is a share bar chart I posted in my chat room at 12-10 PM EST: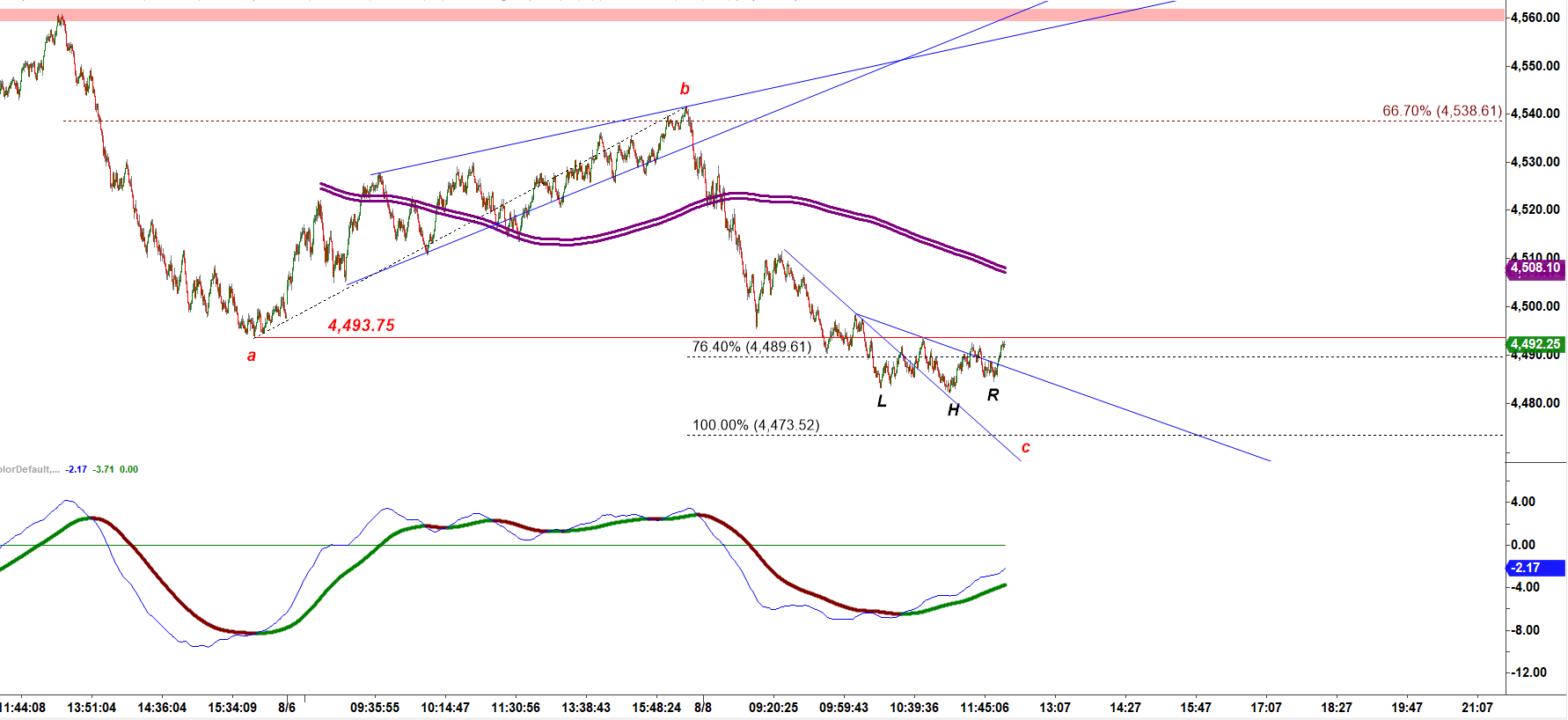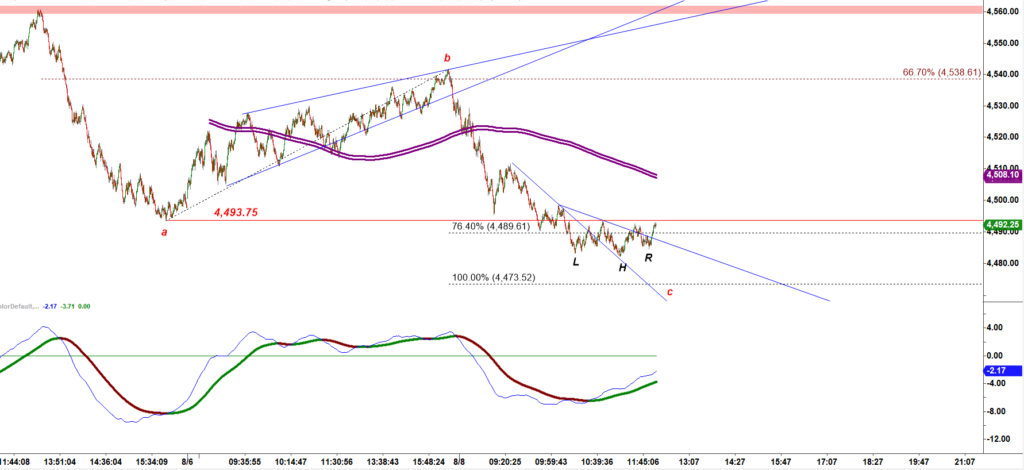 In addition I noted "bulls got a micro bullish inverse Head and Shoulders reversal pattern. To trigger it they need to break over the neckline 4593.75".
Let's look at the updated 15 min chart: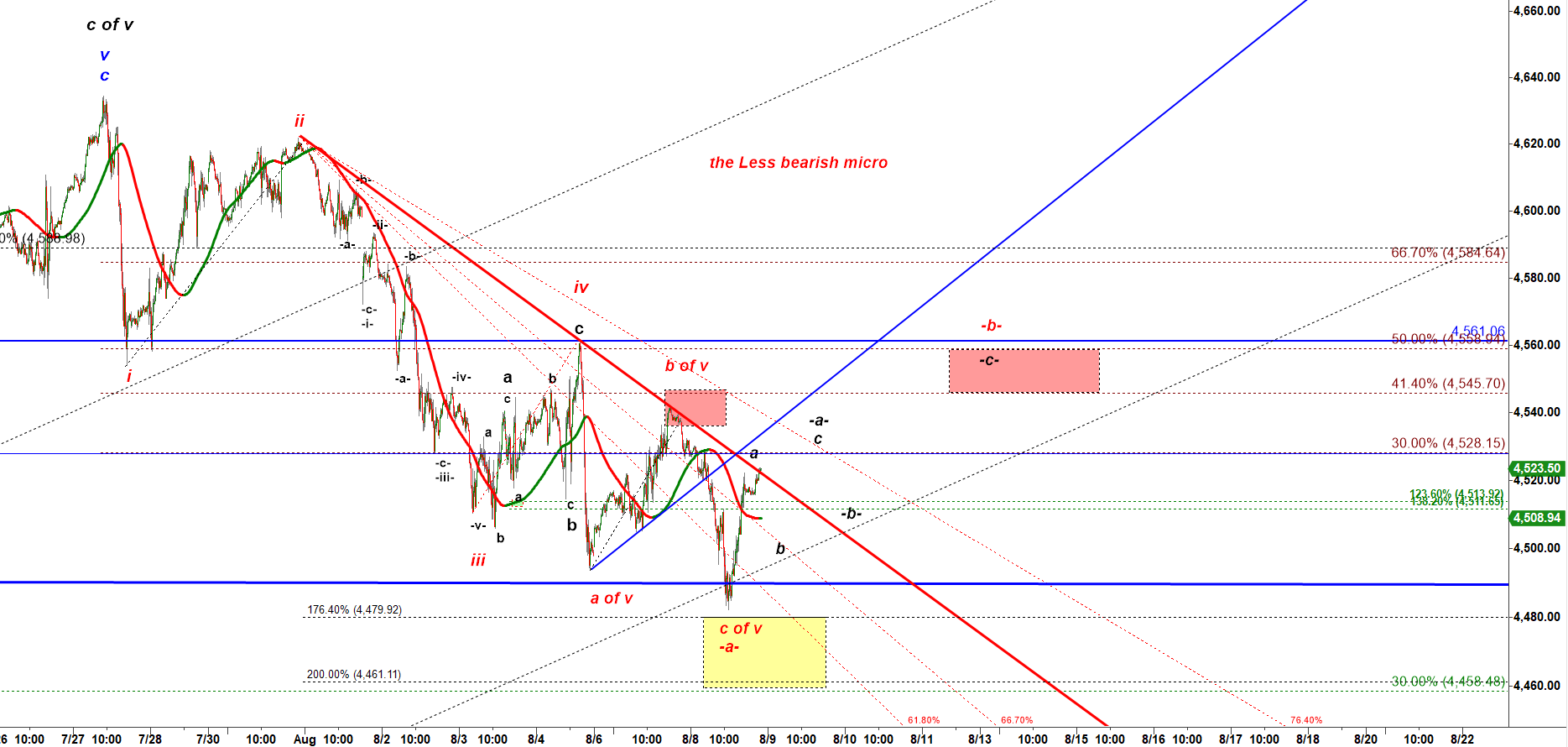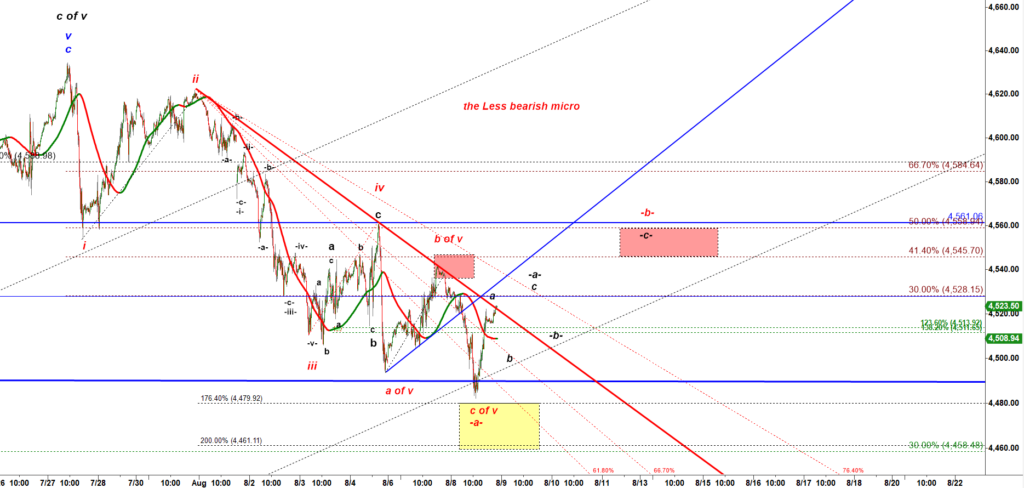 Most likely a test of the red trend line would produce a pullback in a subwwave b down. If bulls stop that upcoming pullback at a higher low (4,505 – 4,500), that would be a long setup for a breakout over the red trend line in a subwave c of wave -a- up.