$NQ #NQ-mini #trading setup #ElliottWave
Yesterday NQ started with a clean short setup for bears: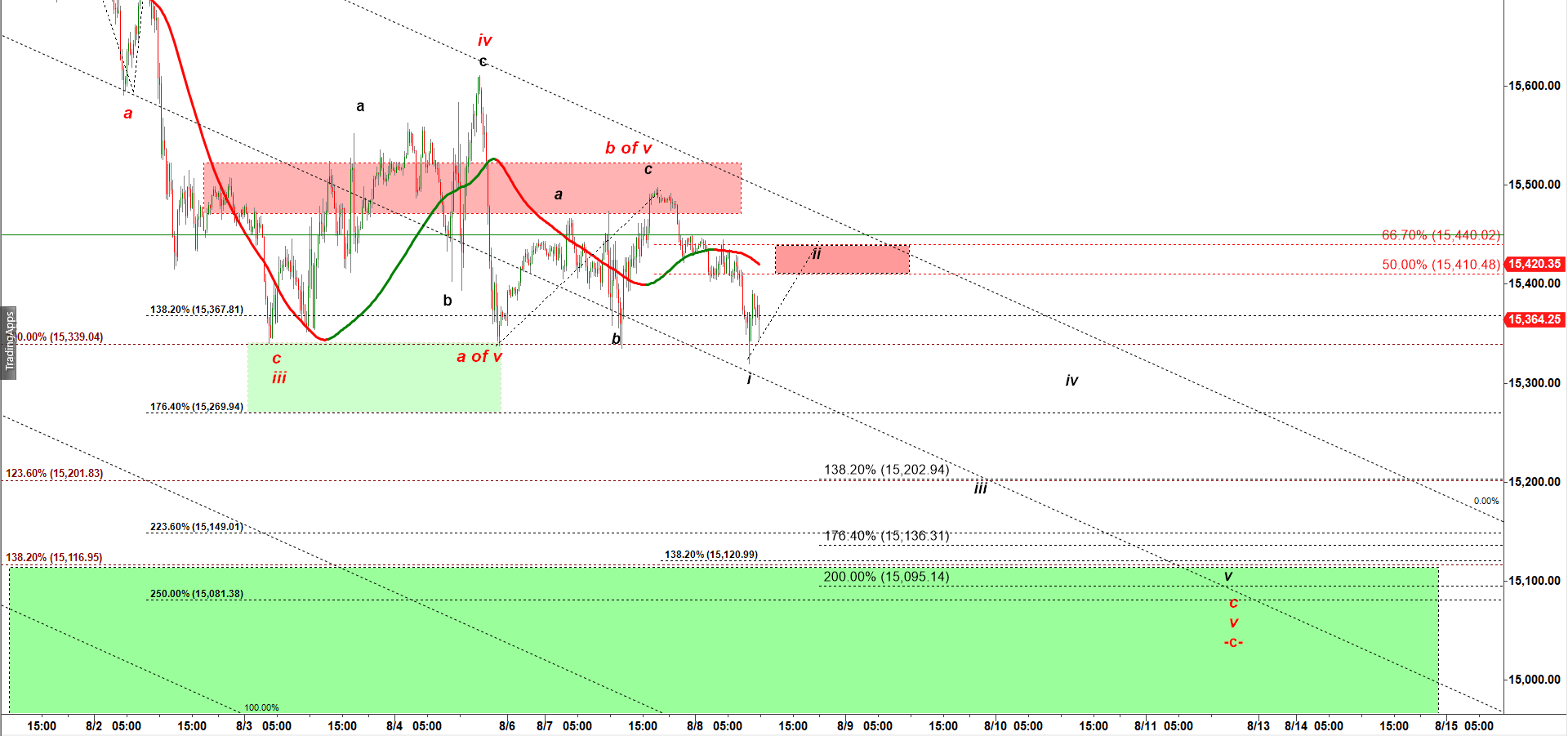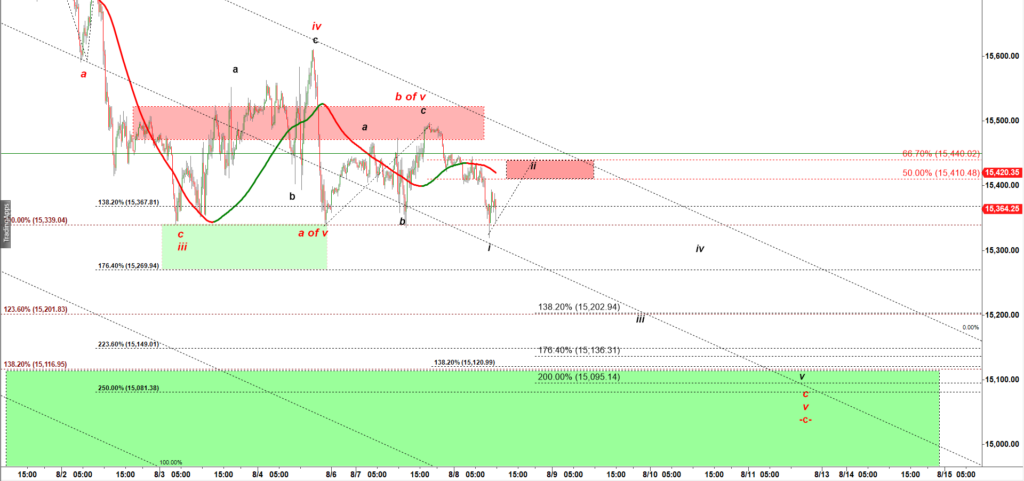 I expected bears to produce a micro bounce in a wave ii up before an accelerated decline would start.
However, acceleration started without a pullback: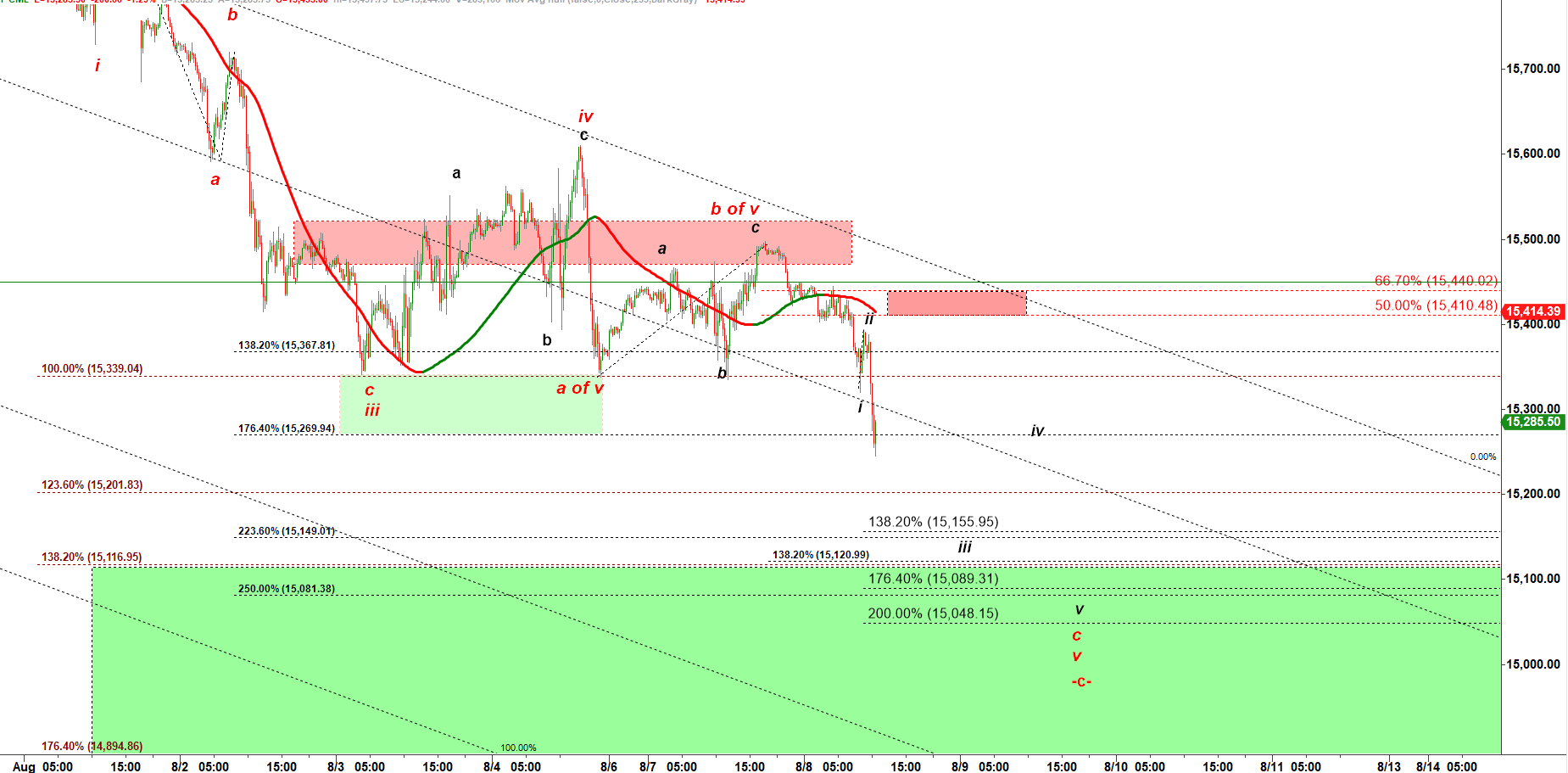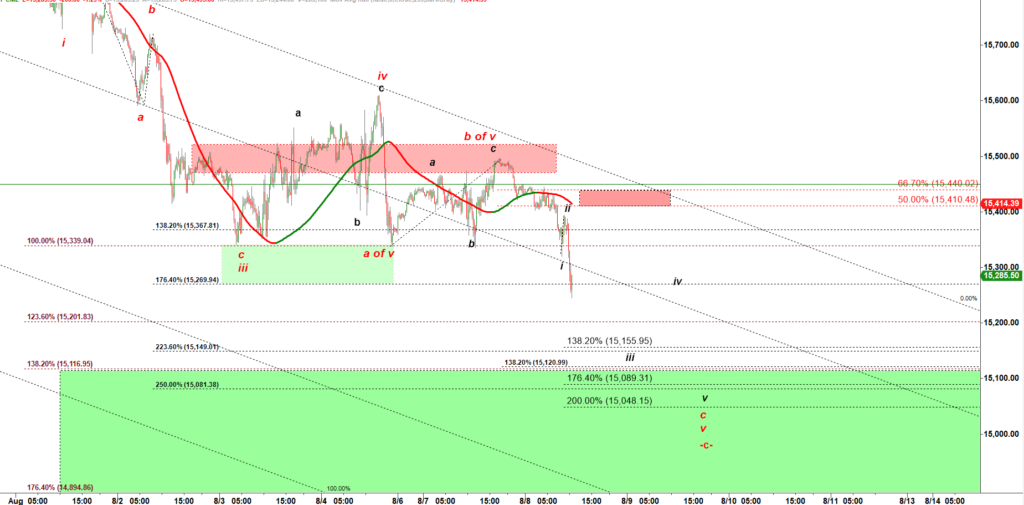 That lack of a pullback is always a red flag. Anyway that could be a wave iii down. At 10-29 AM I noted that "the minimum target for the wave iii down is 15,155".
But at 11-02 AM I noted that the drop stalled which contradicts the nature of a relentless decline in a wave iii down. This is when I shared a bullish alternative scenario with subscribers of my premium chat room:
"Note how NQ tested the blue line three times but every bounce got smaller than the preceding one. Normally that pattern gets resolved with emotional breakdown. After the third bounce many trader get to believe price has bottomed. They go long and set stops right under that level. A violation of that level causes enforced liquidation of long positions. Very often that spike down turns into a short lived move. If bulls manage to reclaim that level that spike down would turn into bears' trap. Therefore, keep watching 15,330 level. If bulls push NQ back over that level I would go long because people would chase the price and start covering shorts opened at breakdown."
You know what happened next. Bulls turned NQ up and kept pushing it until the Wednesday morning.
Let's have a look at a 120 min chart: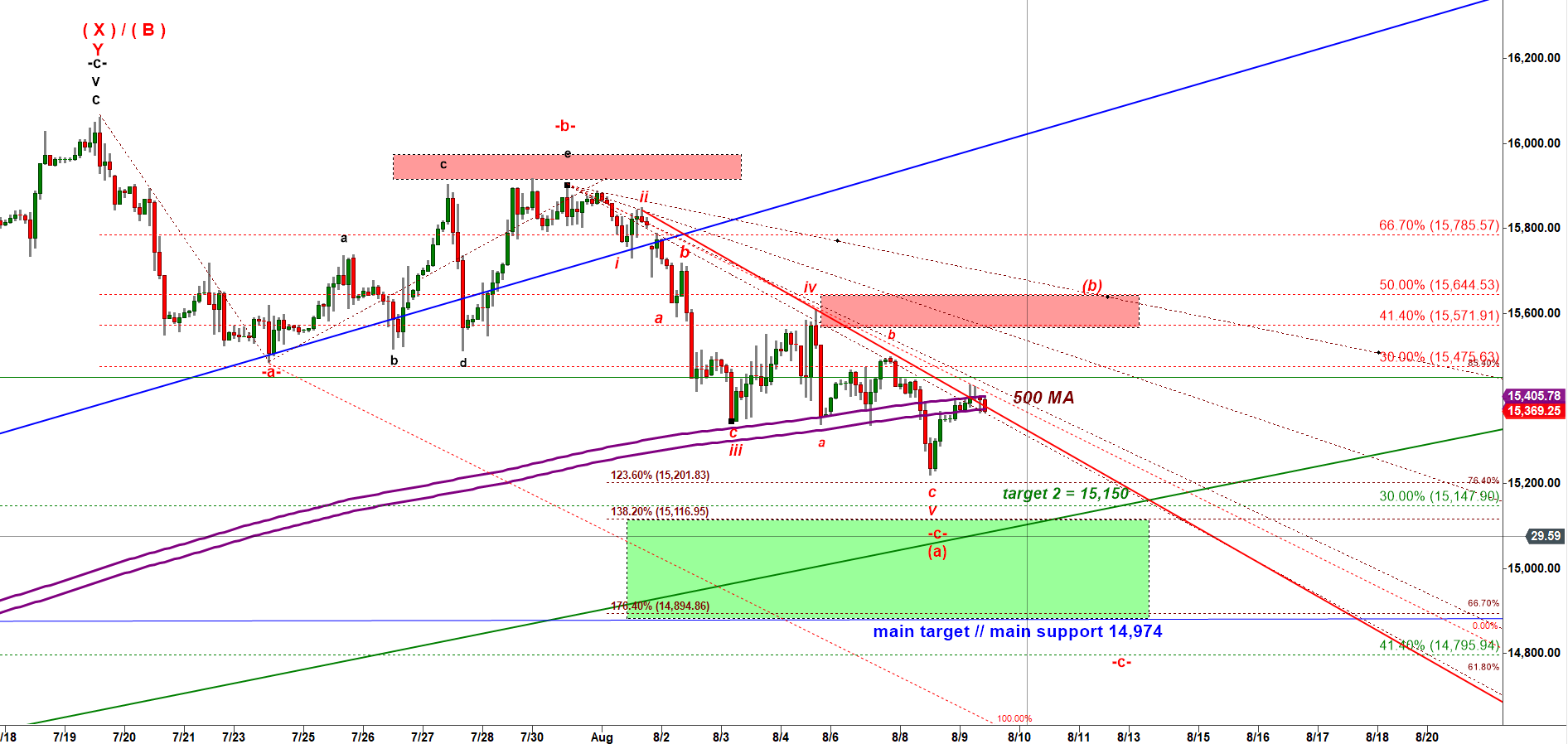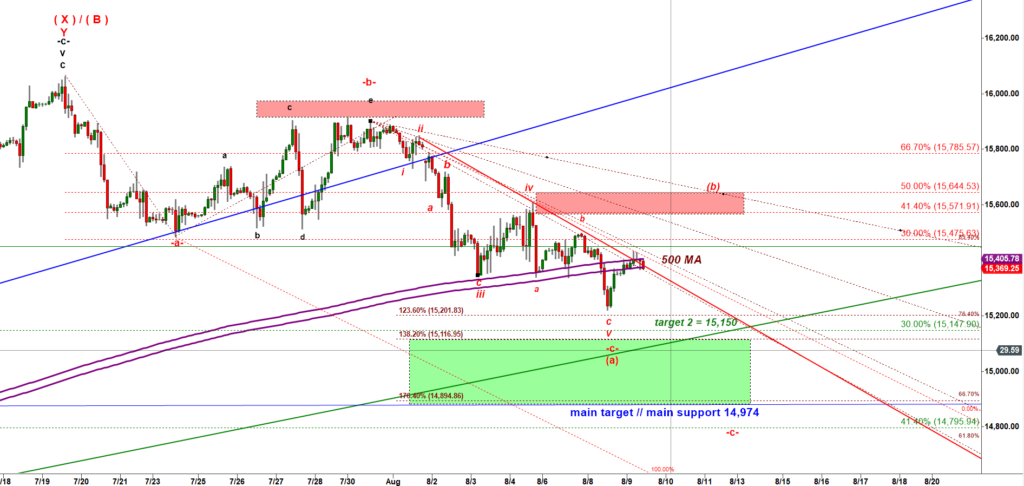 Bulls can argue that NQ-mini completed an -a-b-c- down structure off the late July high and is due for at least a large -a-b-c- up pullback to retrace 50% – 66.7% of the decline.
The rally hit the 500 MA on 120 min and stalled. Moreover, so far bulls failed to break over resistance of the red trend line.
Let's dive into a lower timeframe, a 15 min chart: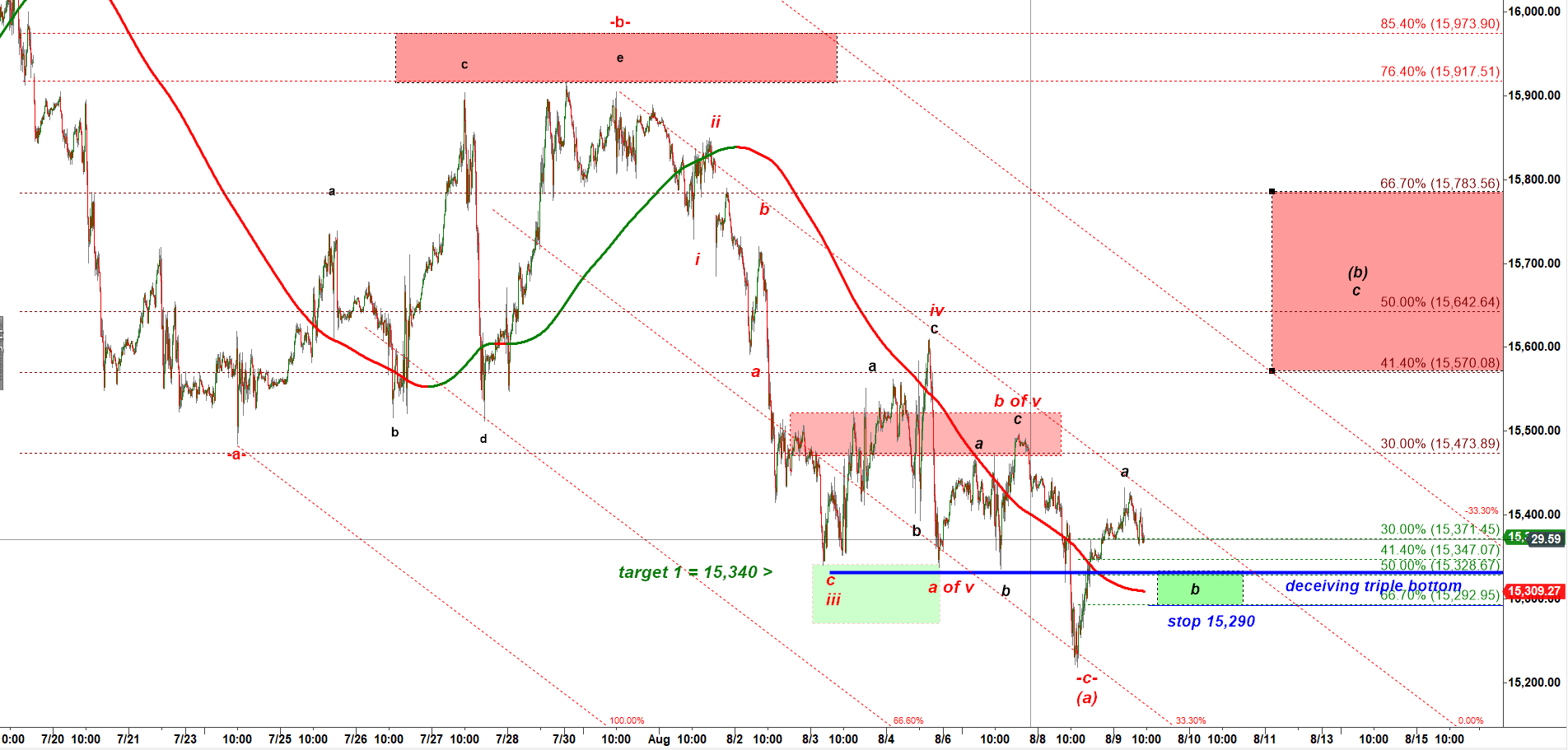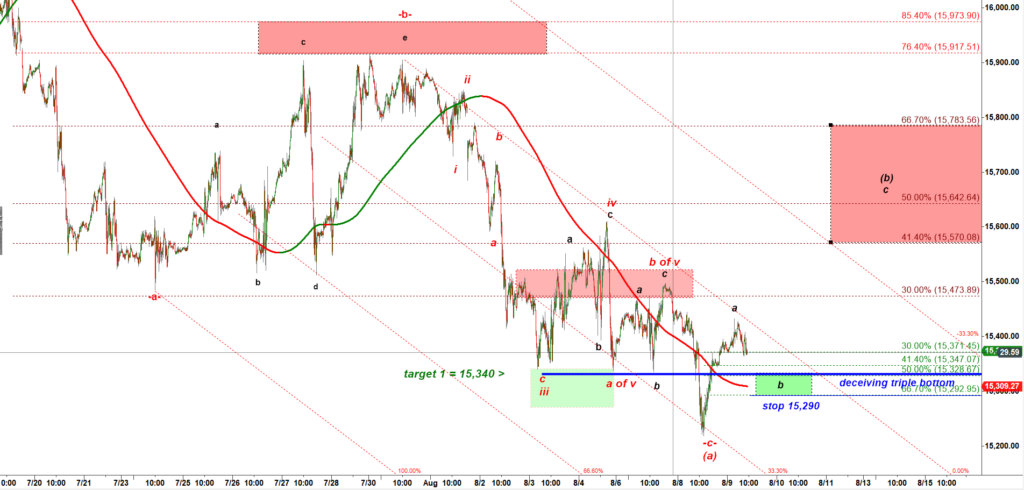 If we get a pullback down to the blue line, a strong support that was undershot yesterday, bulls would consider that move down the right shoulder of a bullish Inverse Head and Shoulders reversal pattern.
I call that pattern "the launchpad".
If bulls stop a pullback over 15,290 and turn NQ back up that would be a long setup to ride a rally in a subwave c up targeting 15,570 – 15,600.