$NQ #NQ-mini futures #trading setup #Elliott Wave
In the previous update we correctly predicted an upcoming bullish bounce: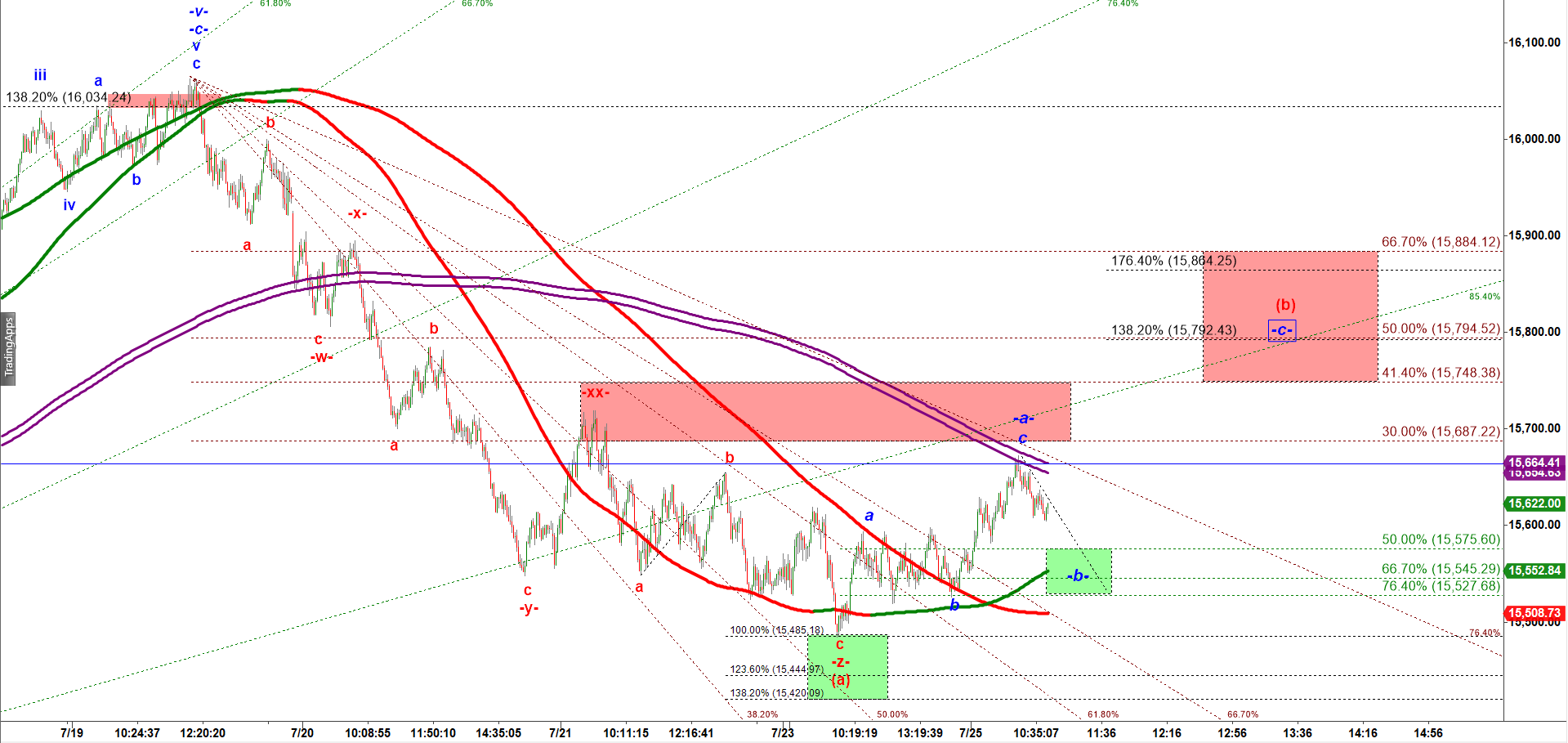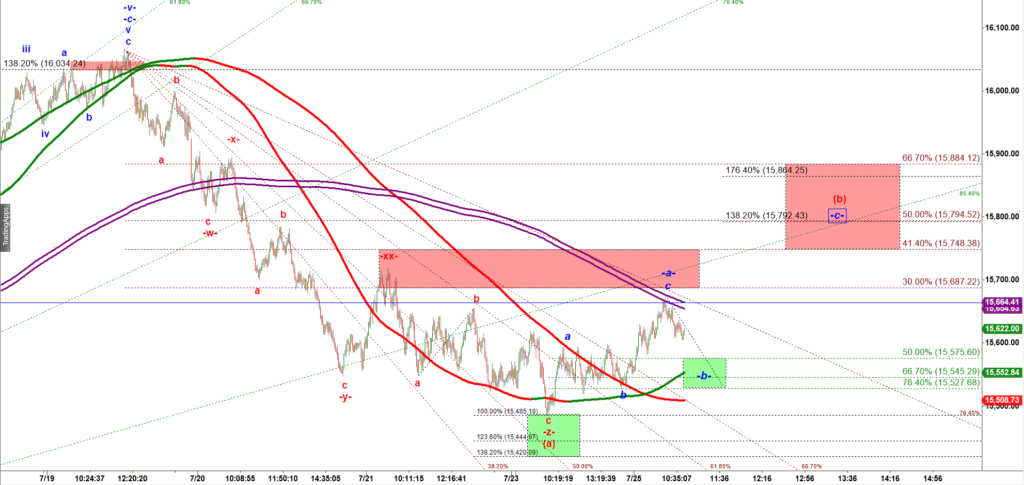 This morning NQ completed the first leg up in a wave -a- up, turned down and started a decline in a wave -b- up that may find support in the Green Box. I expect another leg up in a wave -c- up that can stretch to a higher Red box before that bounce gets completed making a lower high.
If we get that -a-b-c- up move to top in the Red Box that would be a decent short setup to ride decline in another leg down labelled (c) down.