$NQ #NQ-mini futures #trading setup #Elliott Wave
Most likely NQ will make a lower low and test the Green Box in the evening Sunday session: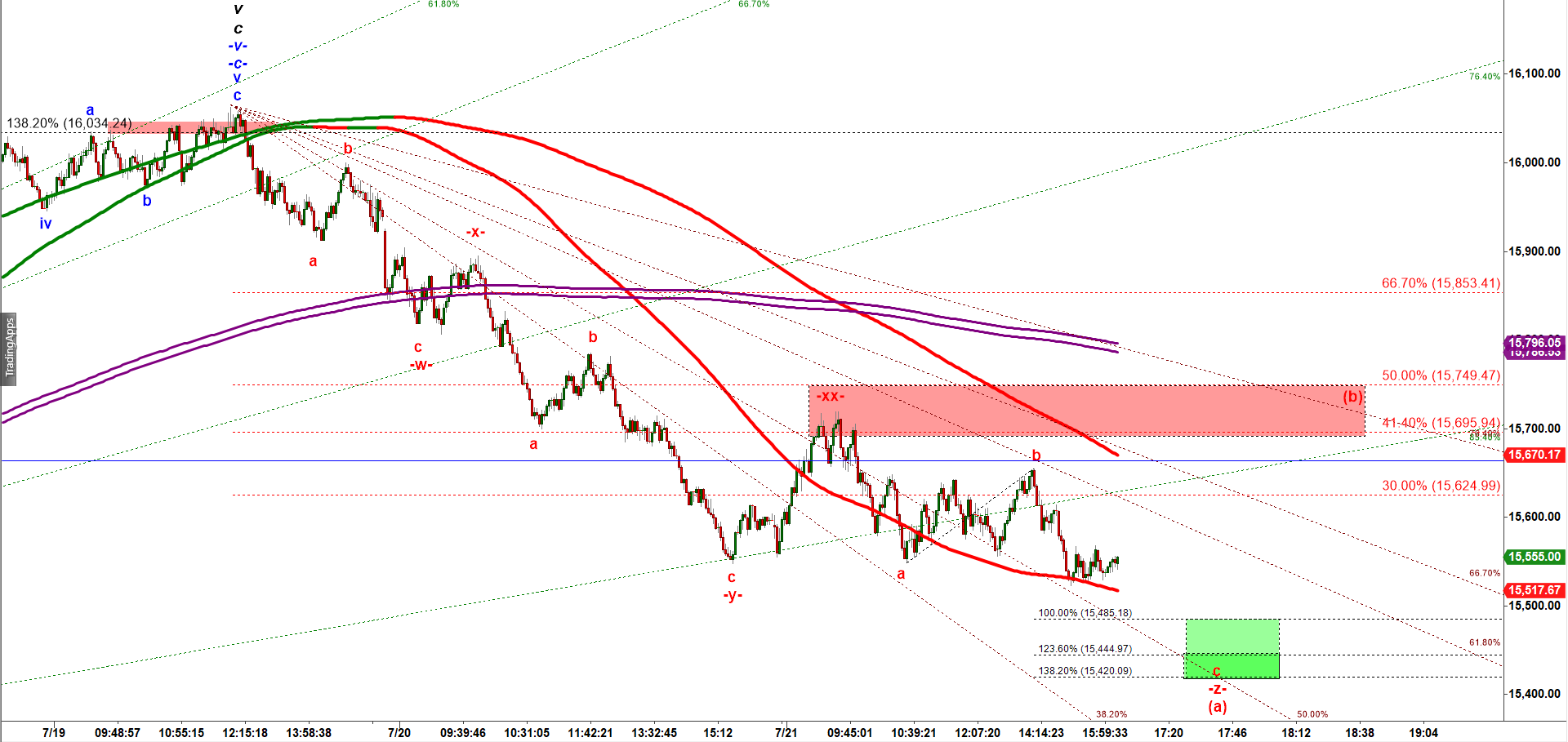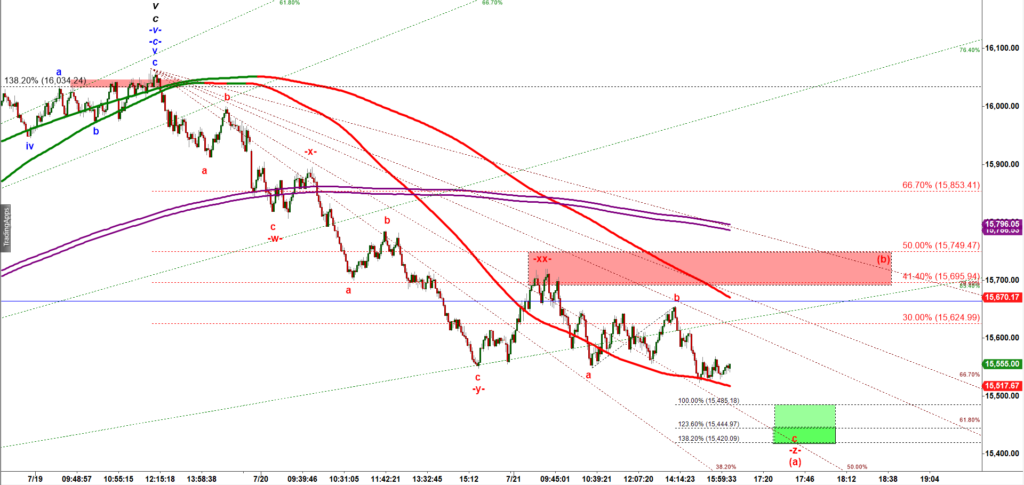 One more push down would complete a corrective Triple three structure off the last high on July 19, 2023.
Interestingly the primary top in 2007 occurred on July 19th.
Let's zoom out to a 120 min chart to see a path I expect for the upcoming week: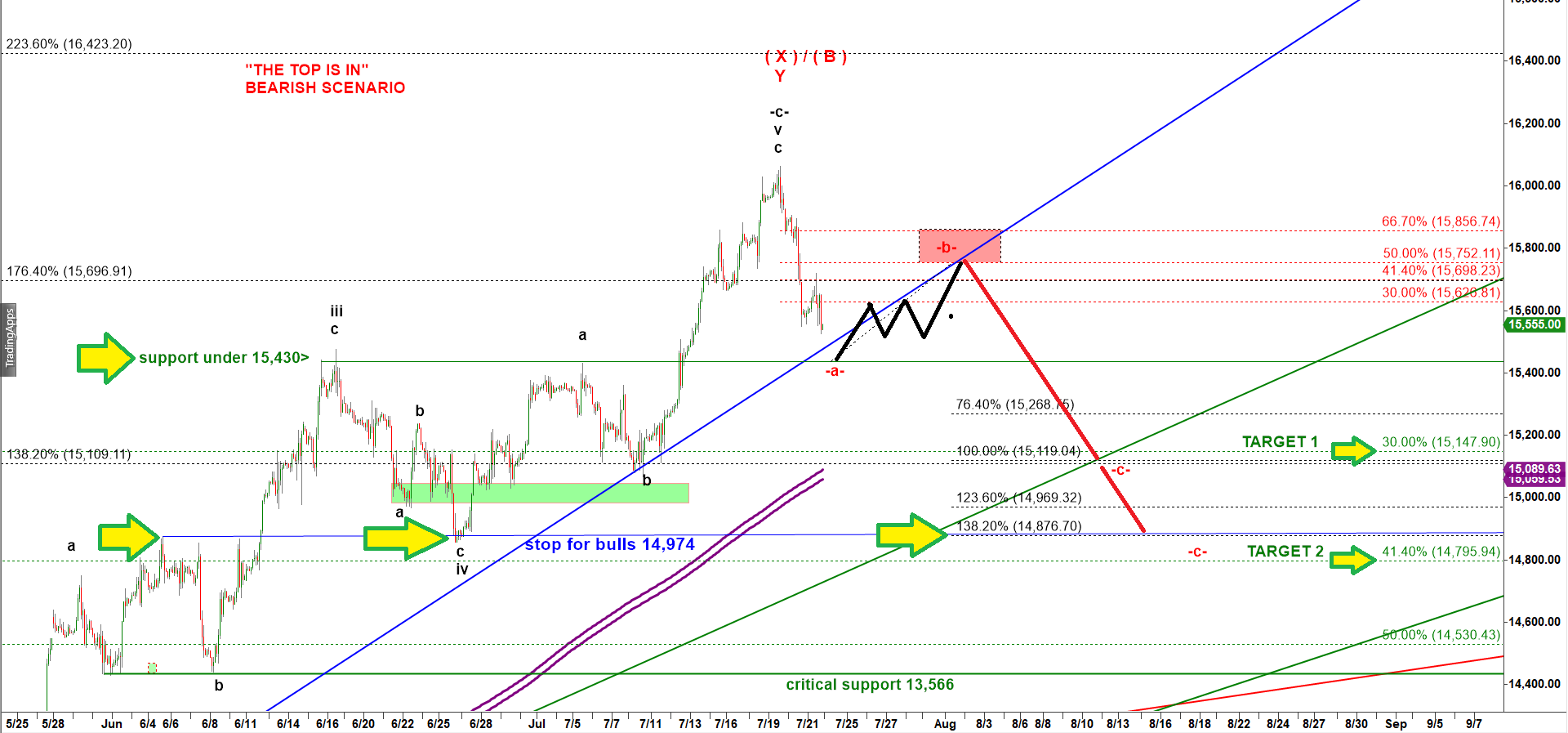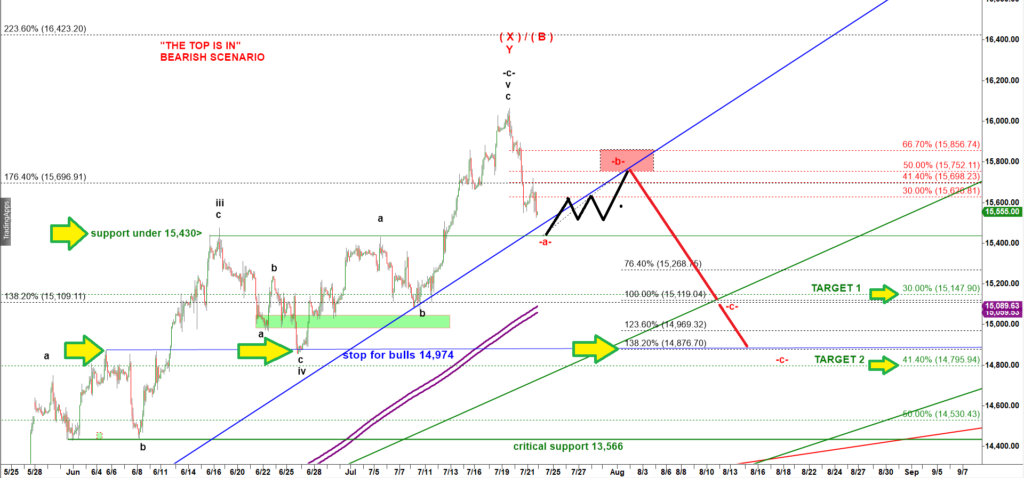 As you can see on the chart above, I would expect a corrective a-b-c up bounce up to the Red Box in a corrective wave (b) up early next week.
A small push lower would hit the support of the Blue Trend line that connects lows made in May and July 2023. I do not think bears will be able to break under that strong blue trend line.
Bears can easily undershoot that support but then i would expect bulls to step in and produce an a-b-c up pullback up to 15,750 – 15,850.
Note that the first micro support is the top of the micro wave iii up = 15,430.
As you can see on the chart, I expect the next move up to be structured as a corrective a-b-c making a lower high. As long as that upcoming bounce stays under 15,860 I would stick to that bearish path that argues for another leg down targeting 15,150 with potential extension down to 14,880 (the main target for the first -a-b-c- down move off the top).