$NQ #NQ-mini #trading futures #trading setup #Elliott Wave
In Sunday update we correctly predicted a bullish bounce: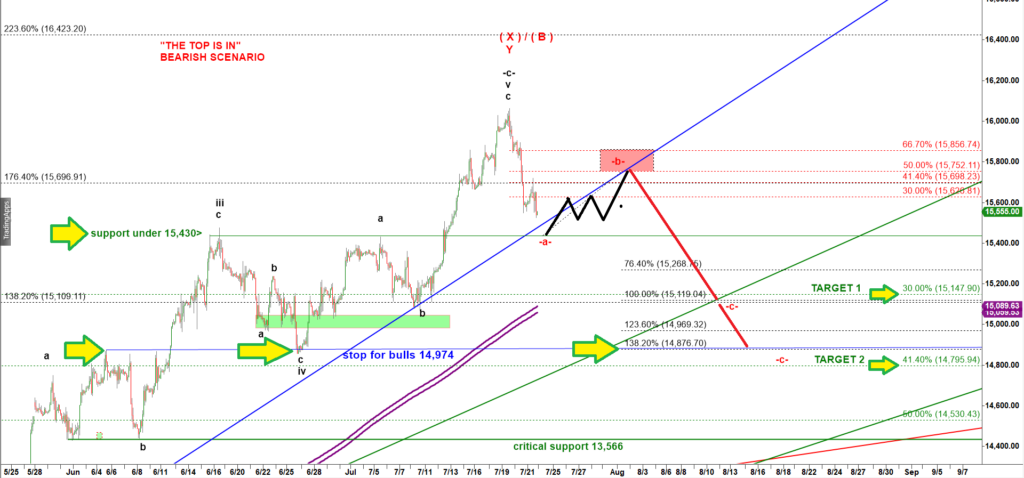 Overnight NQ tested the Red Box: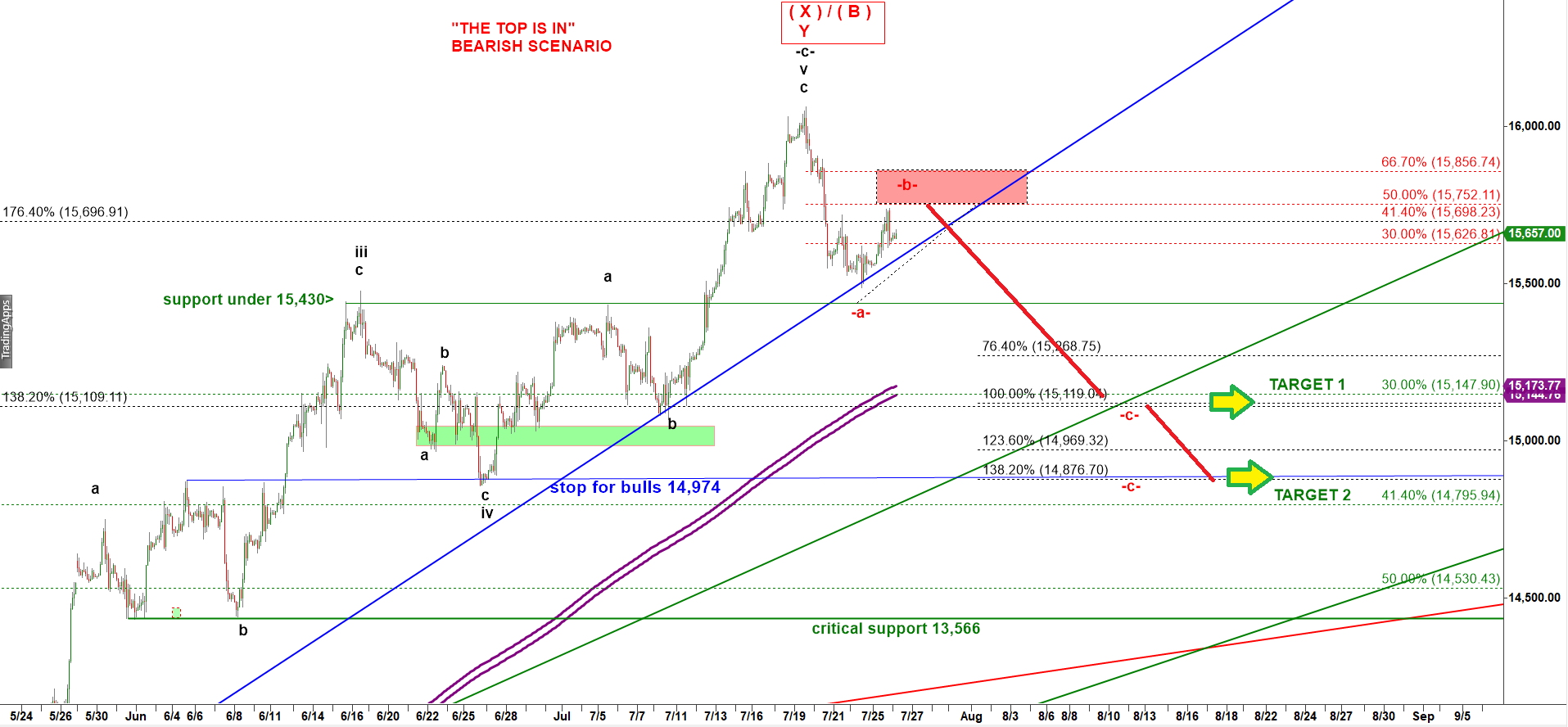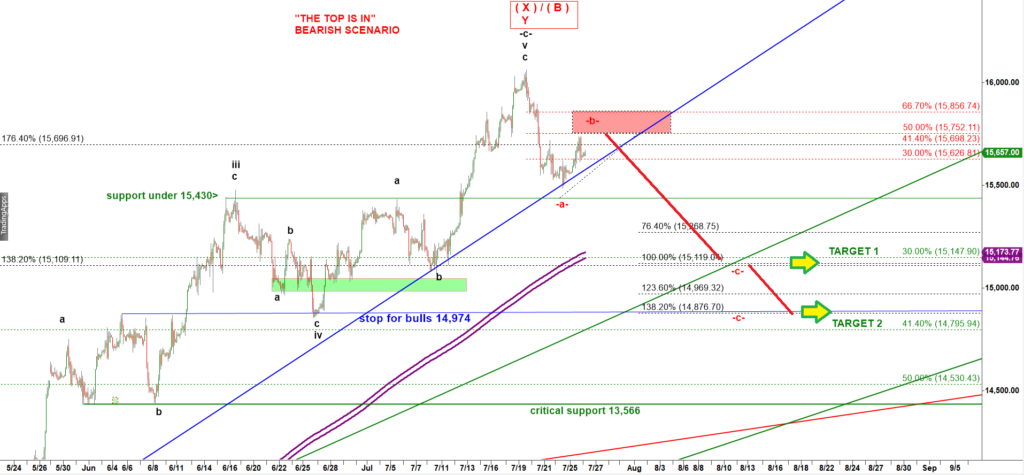 Here bears get a chance to turn NQ down and start a large leg down.
Let's zoom in to a tick bar chart: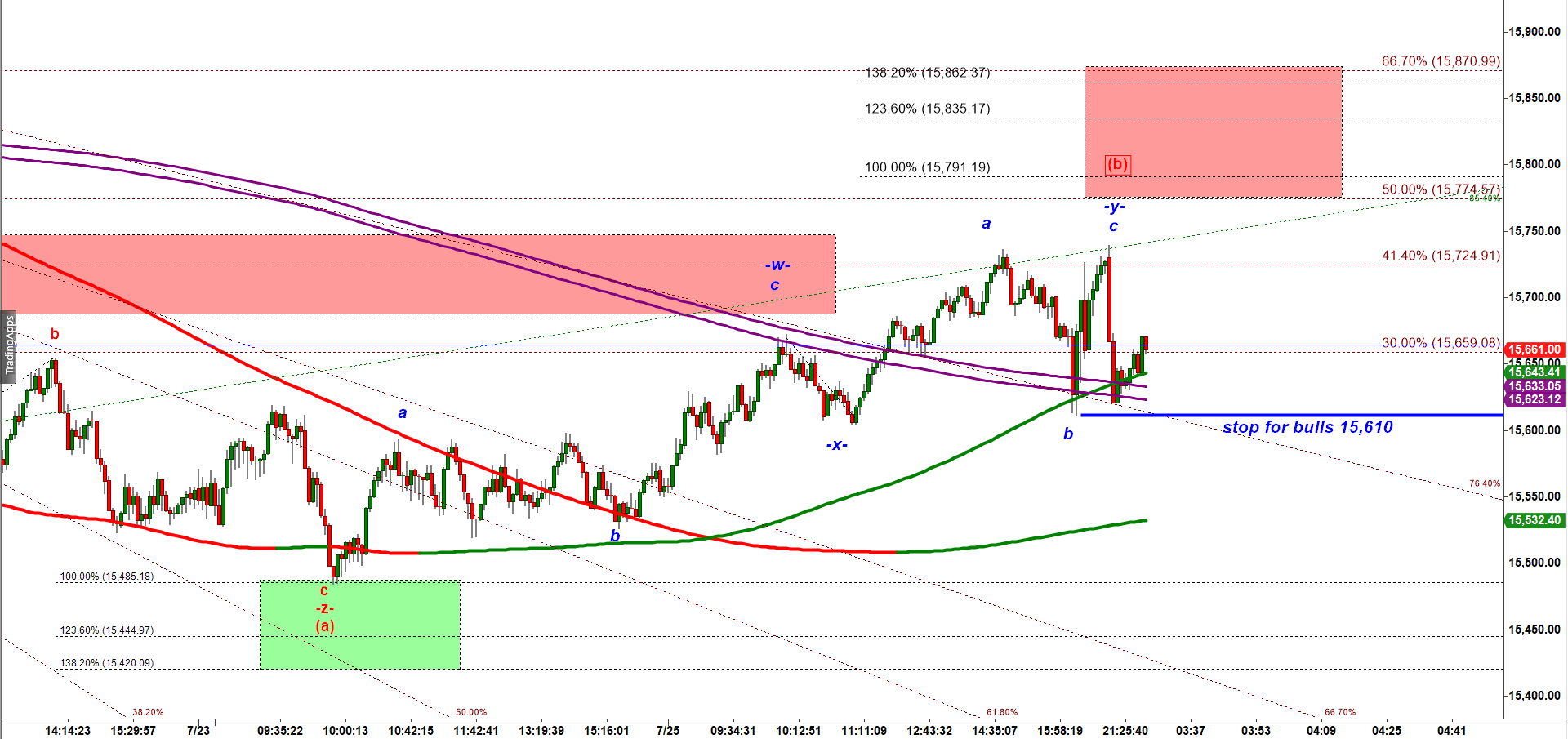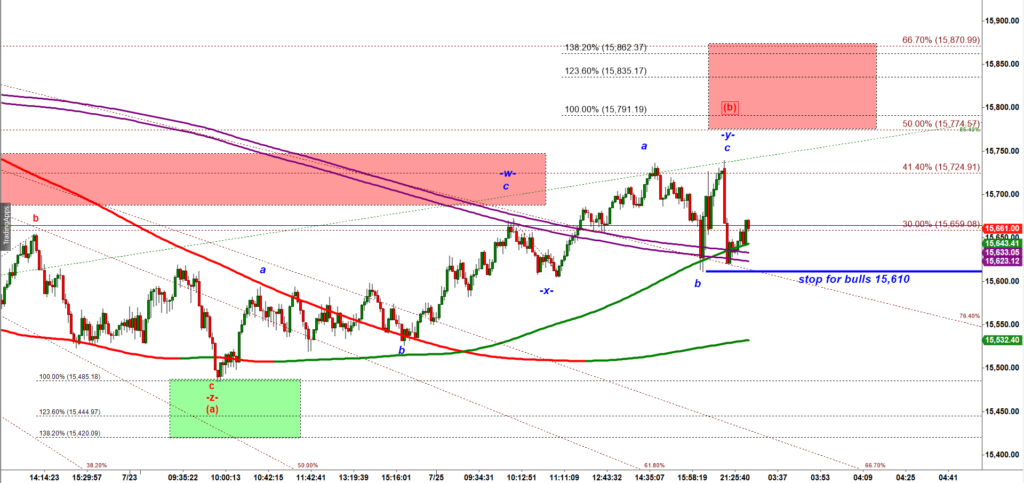 NQ-mini futures made a nominal higher high overnight and by doing that has completed the -w-x-y- up corrective structure. Note that it retraced only 41.4% of the preceding decline, that is a textbook retracement ratio for weak pullbacks. To confirm completion of the pullback and start of a new leg down bears need to break under support 15,610.
Today FOMC will announce an interest rate decision at 2-00 PM EST. Then the Chairman Powell will hold a press conference at 2-30 PM EST. Those two events will most likely cause volatility in the market. We can get five or even six intraday swings on an FOMC day. Therefore it is advisable to trade small lots during those events or not to trade at all.