$ES #ES-mini futures #trading setup #Elliott Wave
That strong bounce created uncertainty as to whether ES made a major top. When a move up goes over a 66.7% retracement we can not longer confidently count that move up as a corrective bounce. More often than not deep pullbacks morph into new legs up that eventually stretch to higher highs.
Because that bounce did not make a higher high we still can count it as a wave -b- up:
(i) Bearish Micro: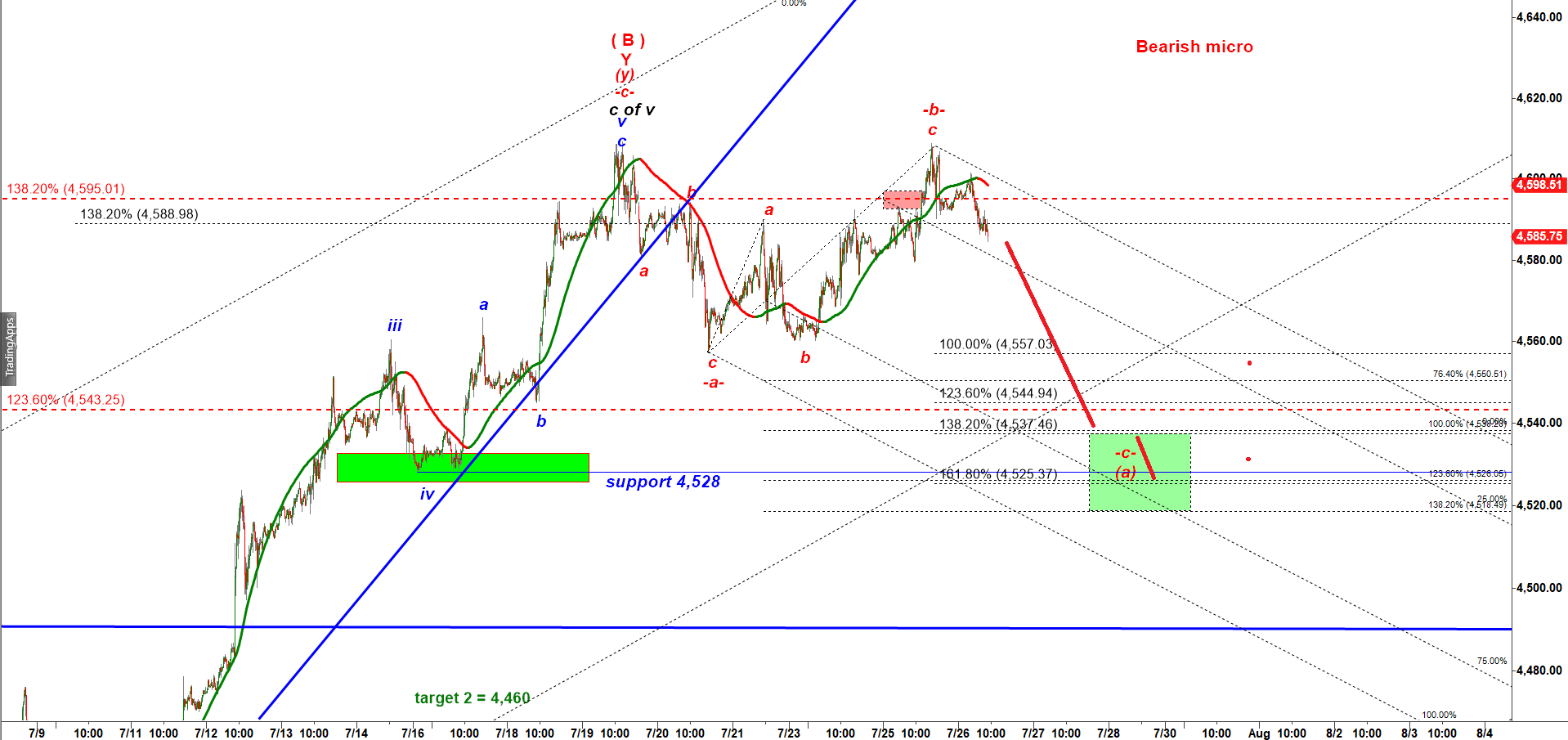 Again, I keep saying that 4,528 is the magnet (and simultaneously a strong support) for the first -a-b-c- down move. The question is whether bears push ES down to that target from here or after a new slightly higher high is made. Under the bearish scenario shown above, bears can produce a leg down in a wave -c- that would push ES down to that target.
(ii) Bullish micro: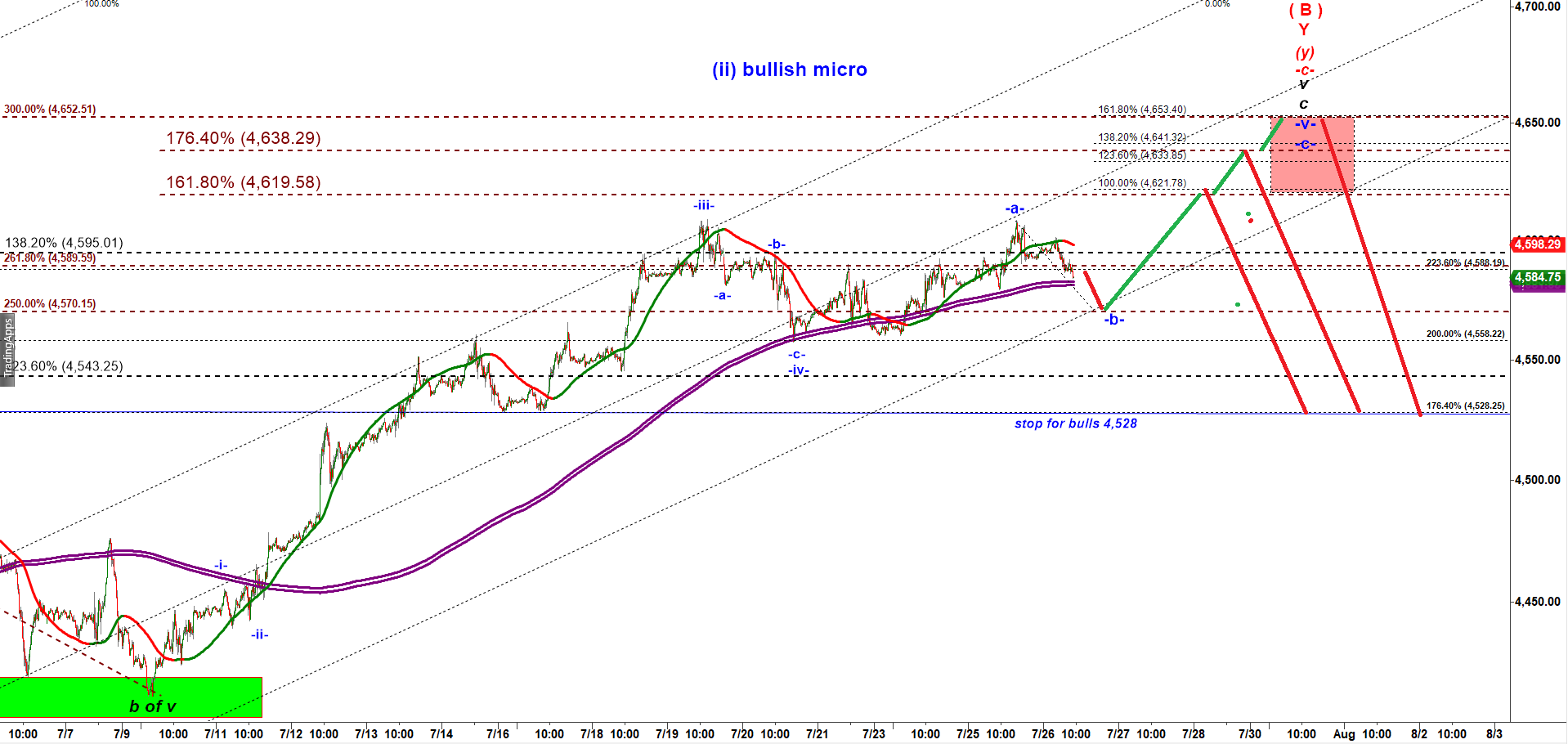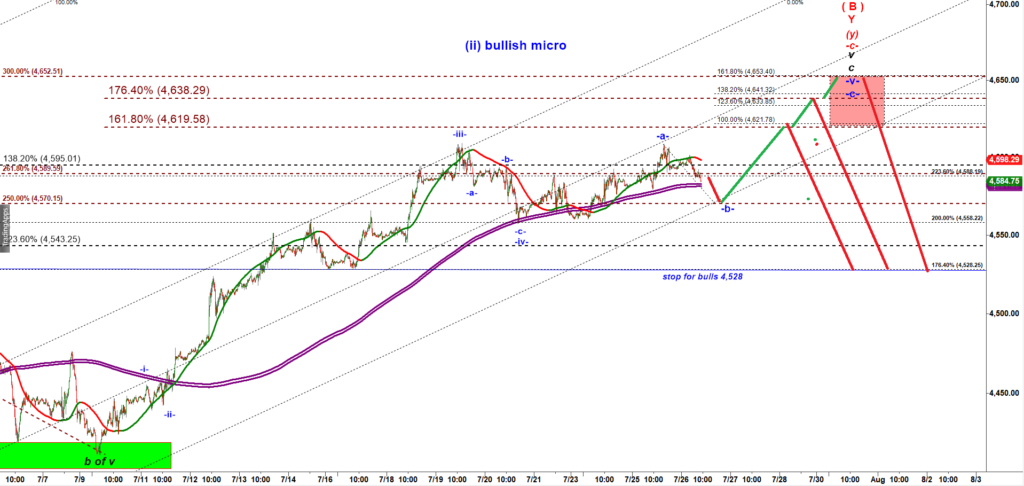 Until bears finally violate the low at 4,528 bulls will remain in control and will be able to make one more extension of this rally in a subwave -c- of wave -v- up.
Let's zoom-in: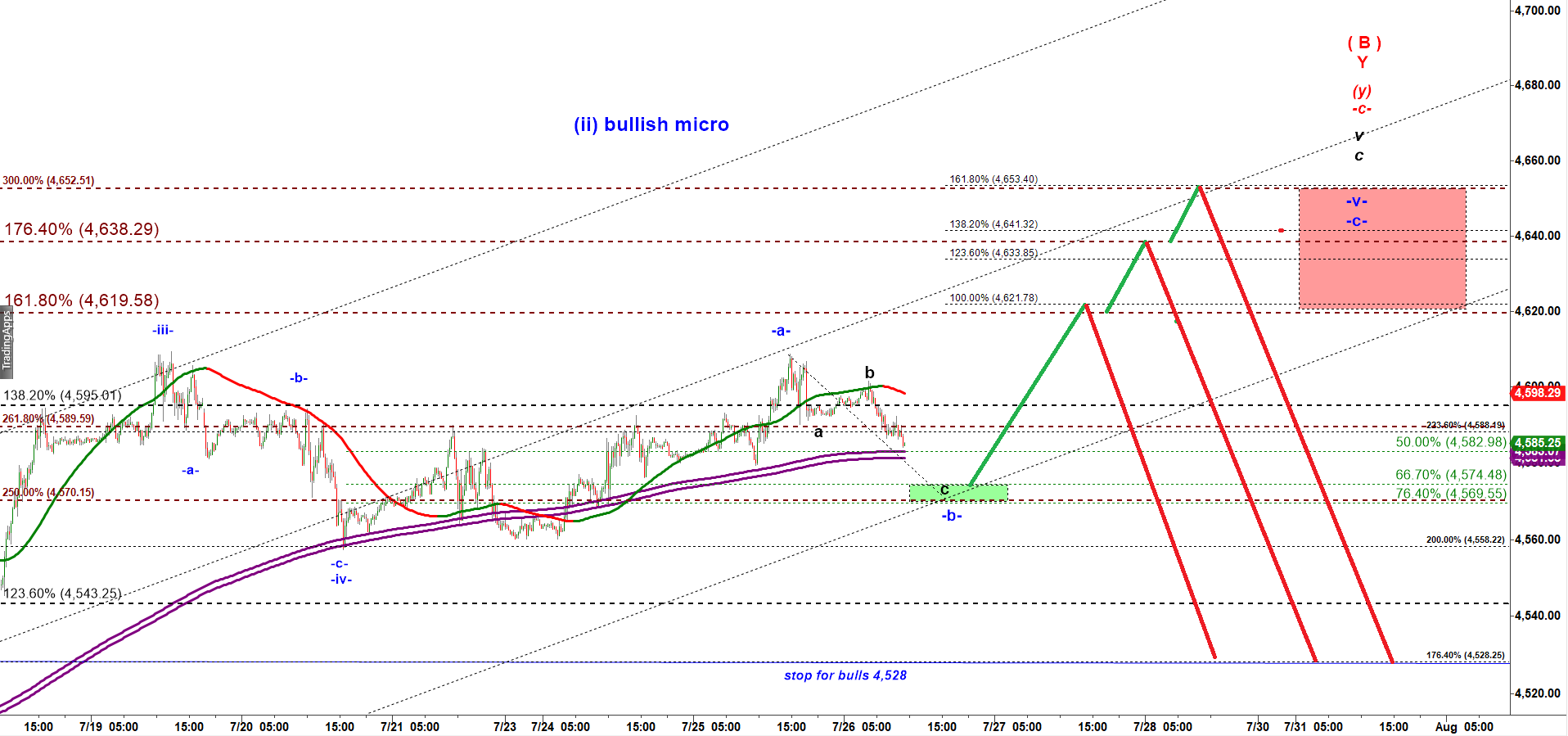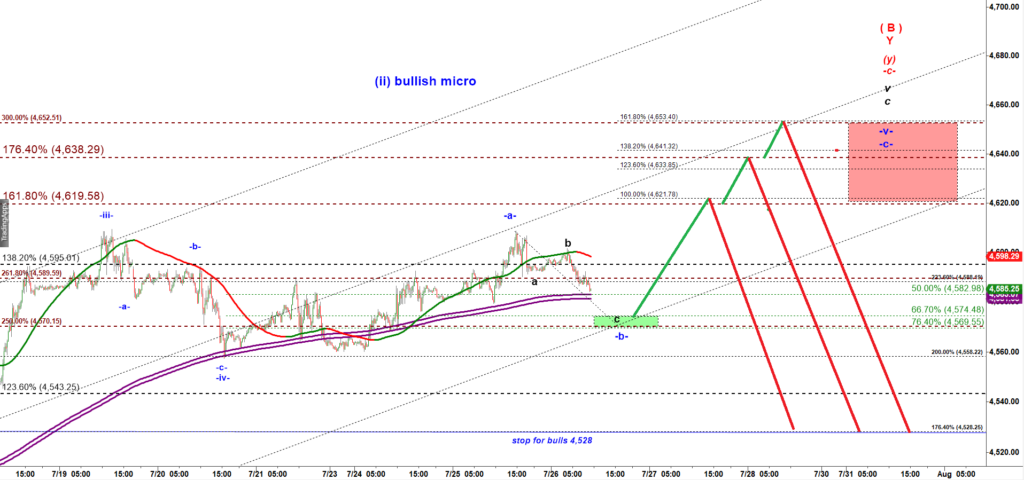 If bulls stop this decline at the Green Box (4,575 – 4,569.50) we would get an a-b-c decline that can be counted as a subwave -b- down to be followed by the final spiky move up in a subwave -c- up targeting 4,621 – 4,635.