$ES #ES-mini #trading setup #ElliottWaves
ES-mini keeps following the micro bullish path I shared with you yesterday:
This is how that chart looks like now: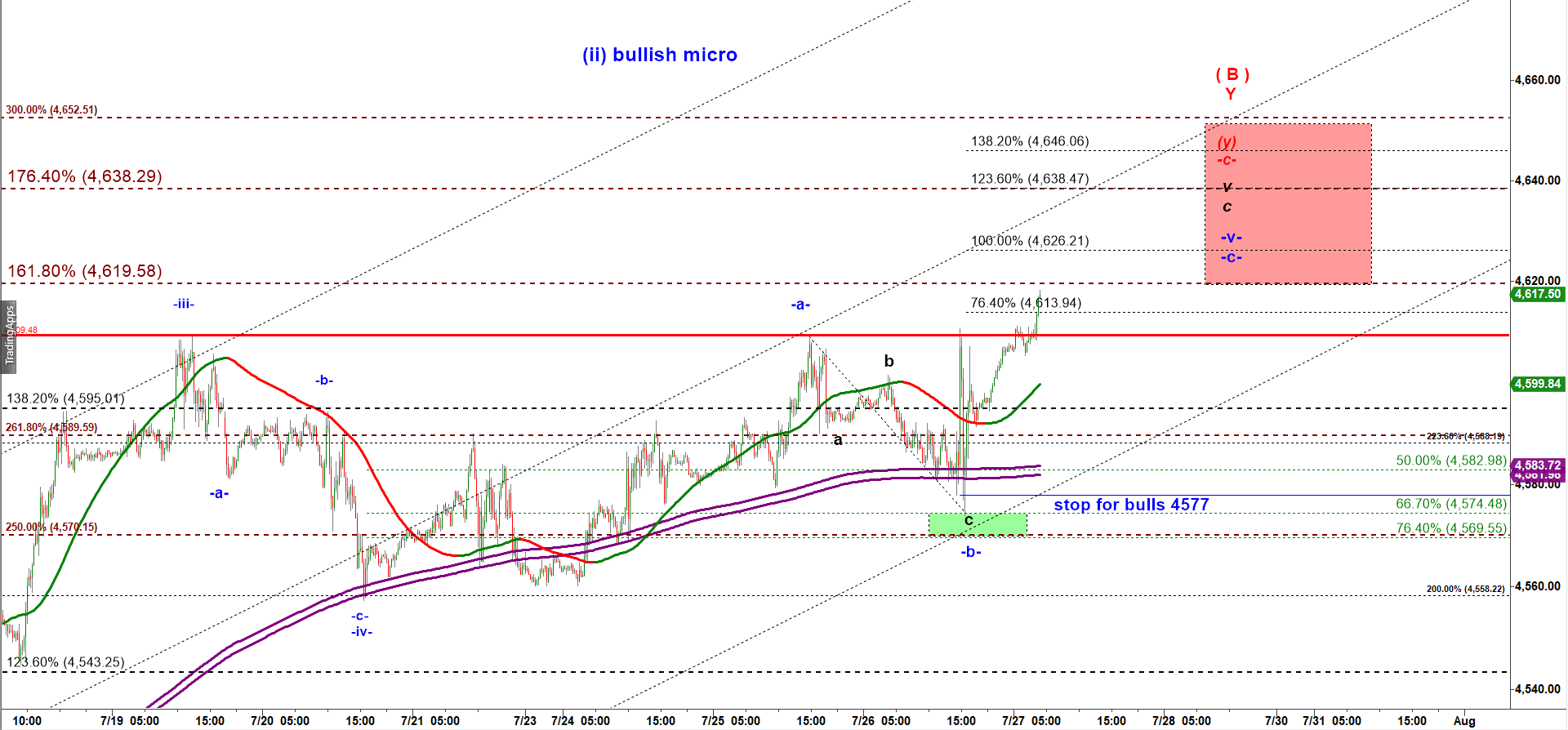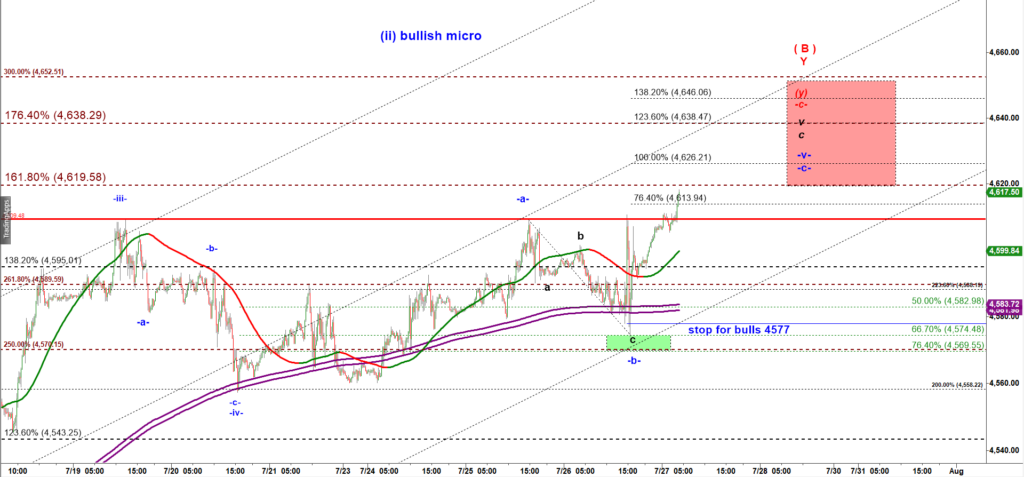 That was a typical volatile and directionless FOMC day yesterday. First algos played a failed breakout pattern by pushing ES slightly over 4,608.75 previous high. But that spike up was a short lived one and was followed by a strong drop that dropped under the previous low 4,579.25. That sharp drop almost tagged the Green Box and then turned up strongly.
I count that rally as the final squiggle of a subwave -c- of wave -v- up. At this point a drop under 4,591 can be considered the first confirmation of a bearish reversal and a trigger for going short.