$ES #ES-mini #trading setup #Elliott Wave
We have discussed the target at 4,595 for several weeks:
see my reports:
"ES: Two Paths To 4,600" posted on July 2nd
"$ES: Hit The Target 1. Can It Stretch Higher To The Target 2?" posted on July 14t
ES hit the target and has completed a corrective looking -a- up, -b- down, -c- up structure off the March 2022 low: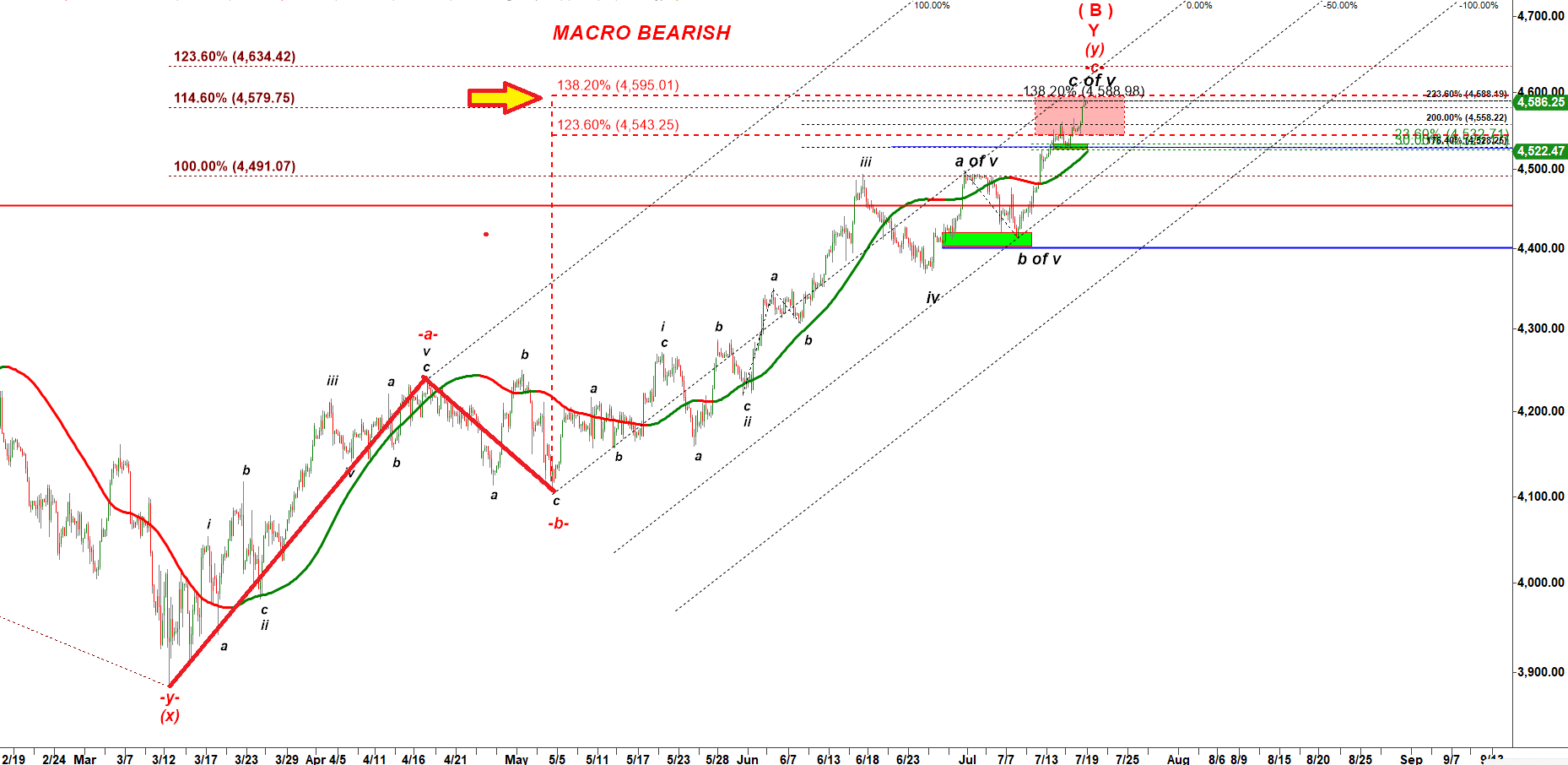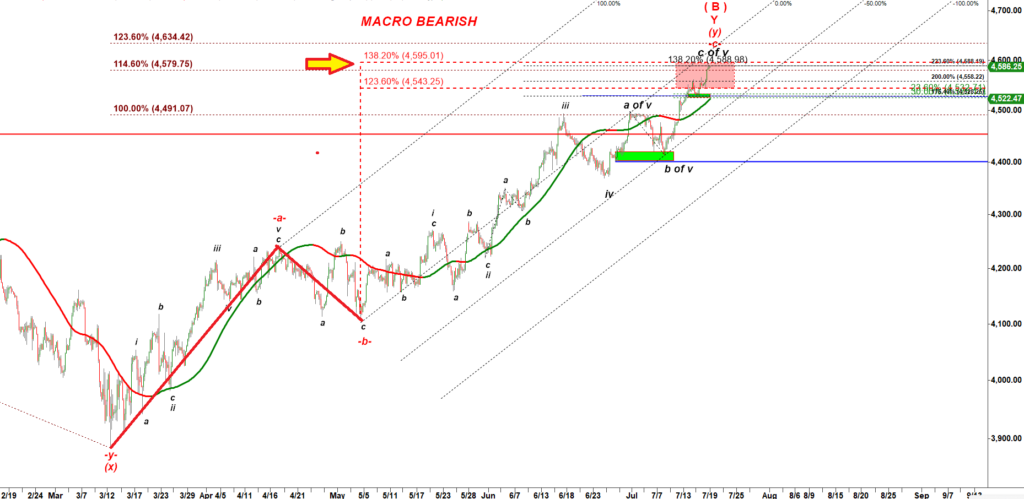 If we zoom-in we will see the perfect five wave up micro structure behind the very last push up in a subwave -c- of wave -v- up off the low made at 4,411.25 on July 7 (see the blue labels):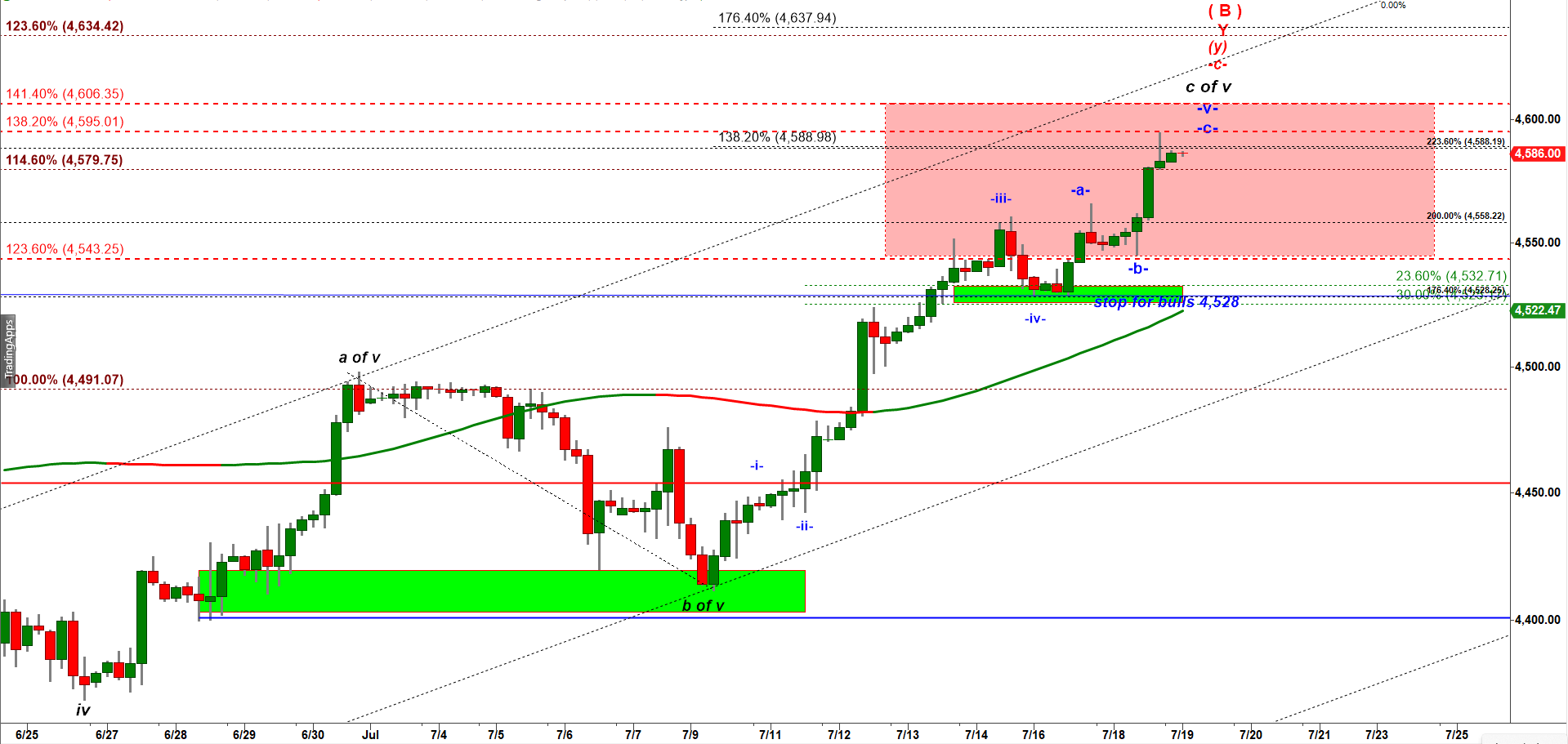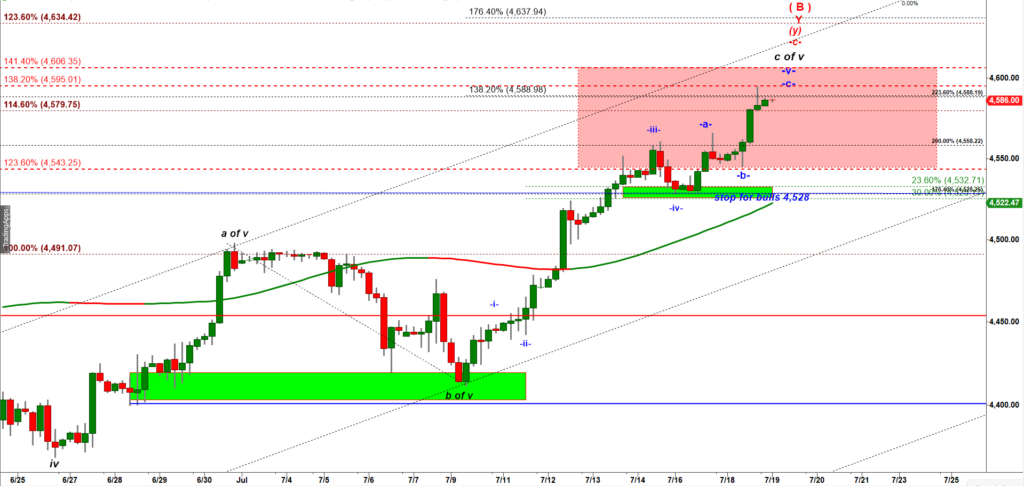 Bulls can surely produce a spike over 4,600 but risks of turn down outweigh very limited potential for extension from here. I expect a move down under 4,528 that would be the first confirmation that the rally has topped.
I can outline two main targets / strong supports for expected move down:
Most likely test of each of those support levels would be followed by a strong bullish bounce.
Looking at a weekly chart of S&P 500 index we can see that S&P has just hit a supply zone left in Feb 2022: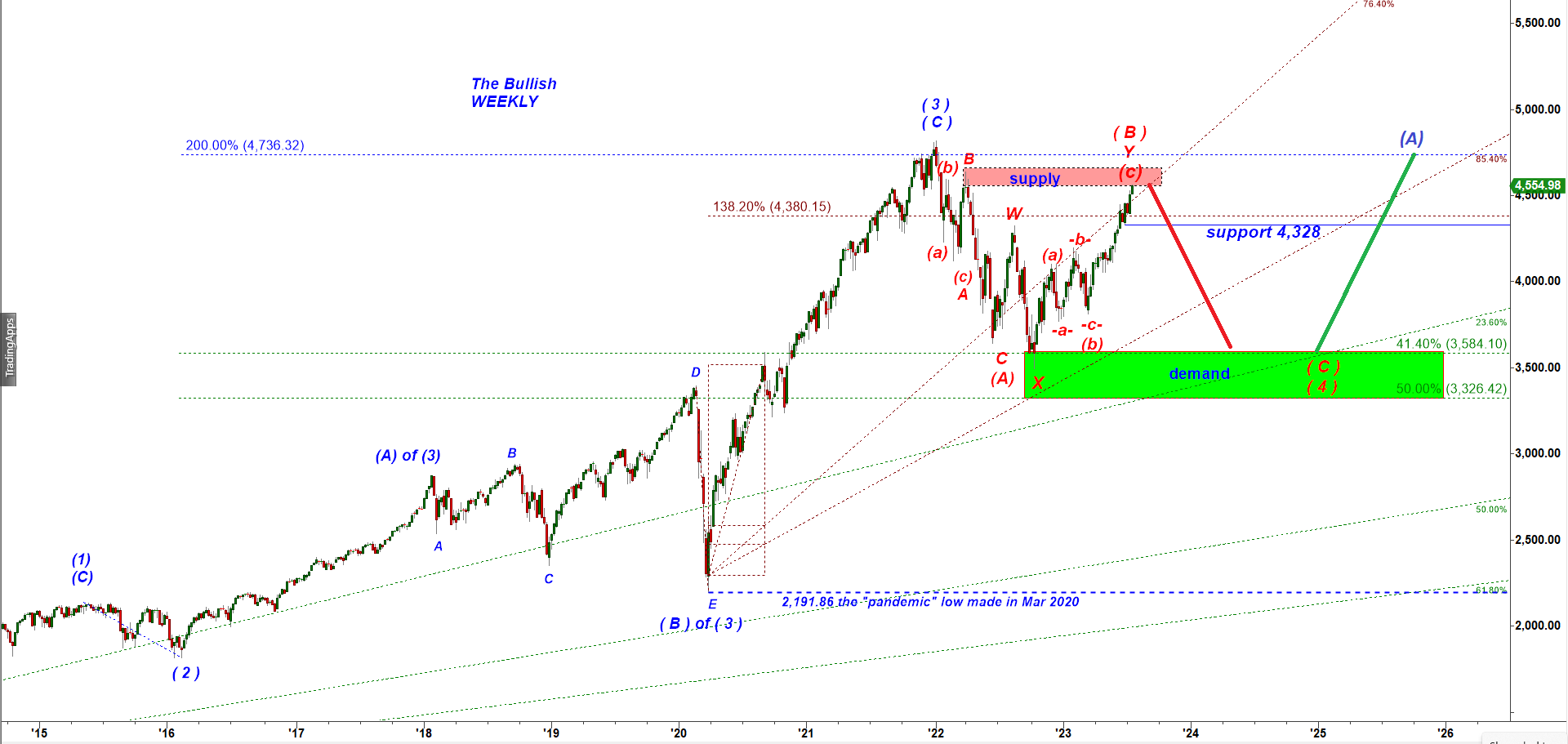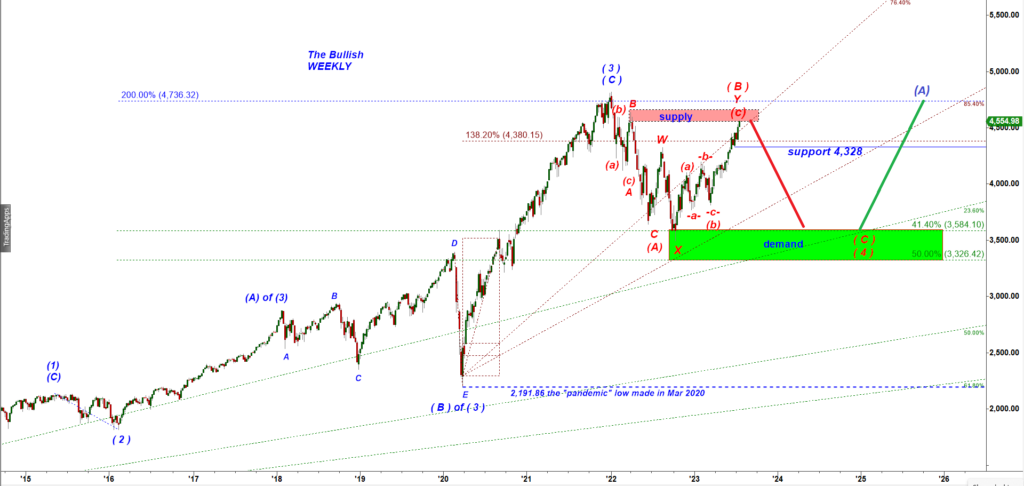 Let's zoom-in to see that supply zone better: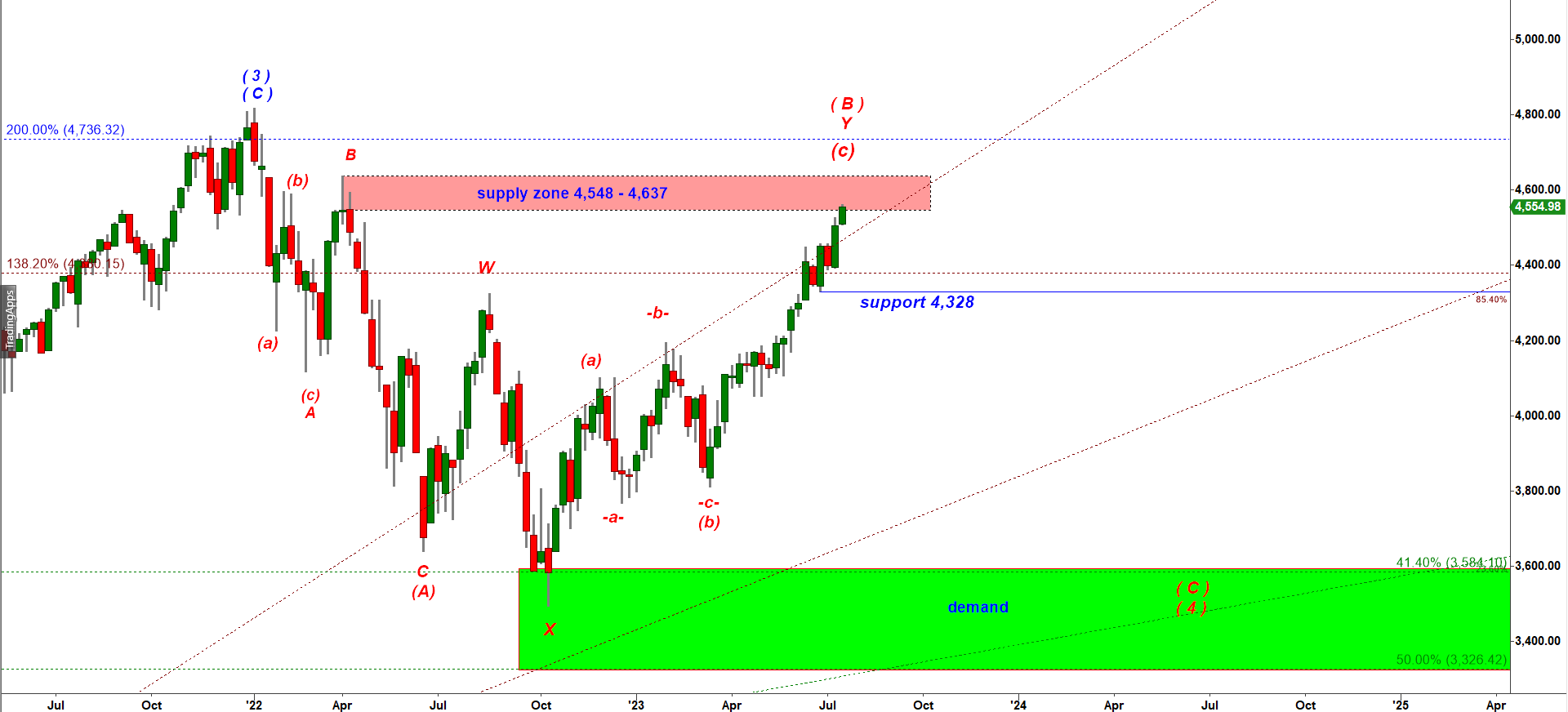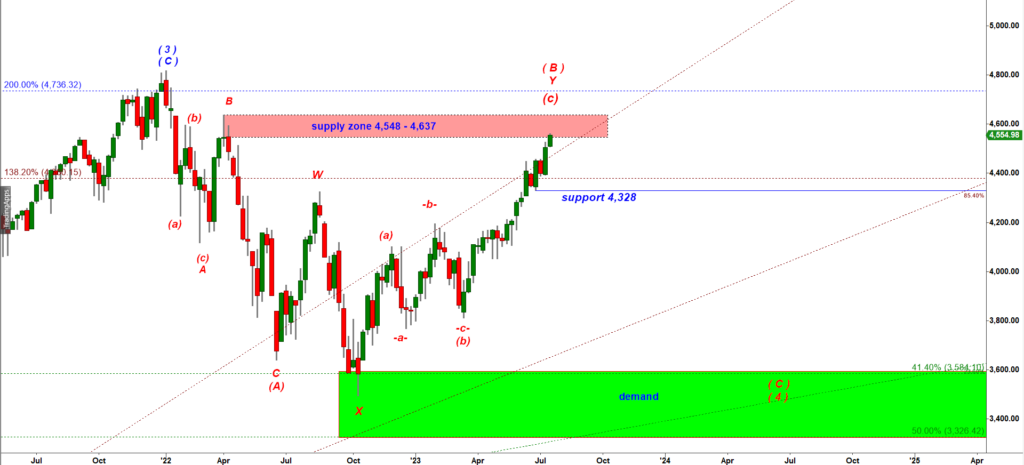 Again, bears need to violate 4,528 level in ES-mini and 4,499 in S&P cash index to provide us with the first confirmation that the rally has topped.