$ES #ES-mini futures #trading setup #Elliott Wave
In my previous update posted on Wednesday I explained why I thought ES-mini could top around 4,600. Yesterday ES-mini popped up to 4,609.25 and then turned down: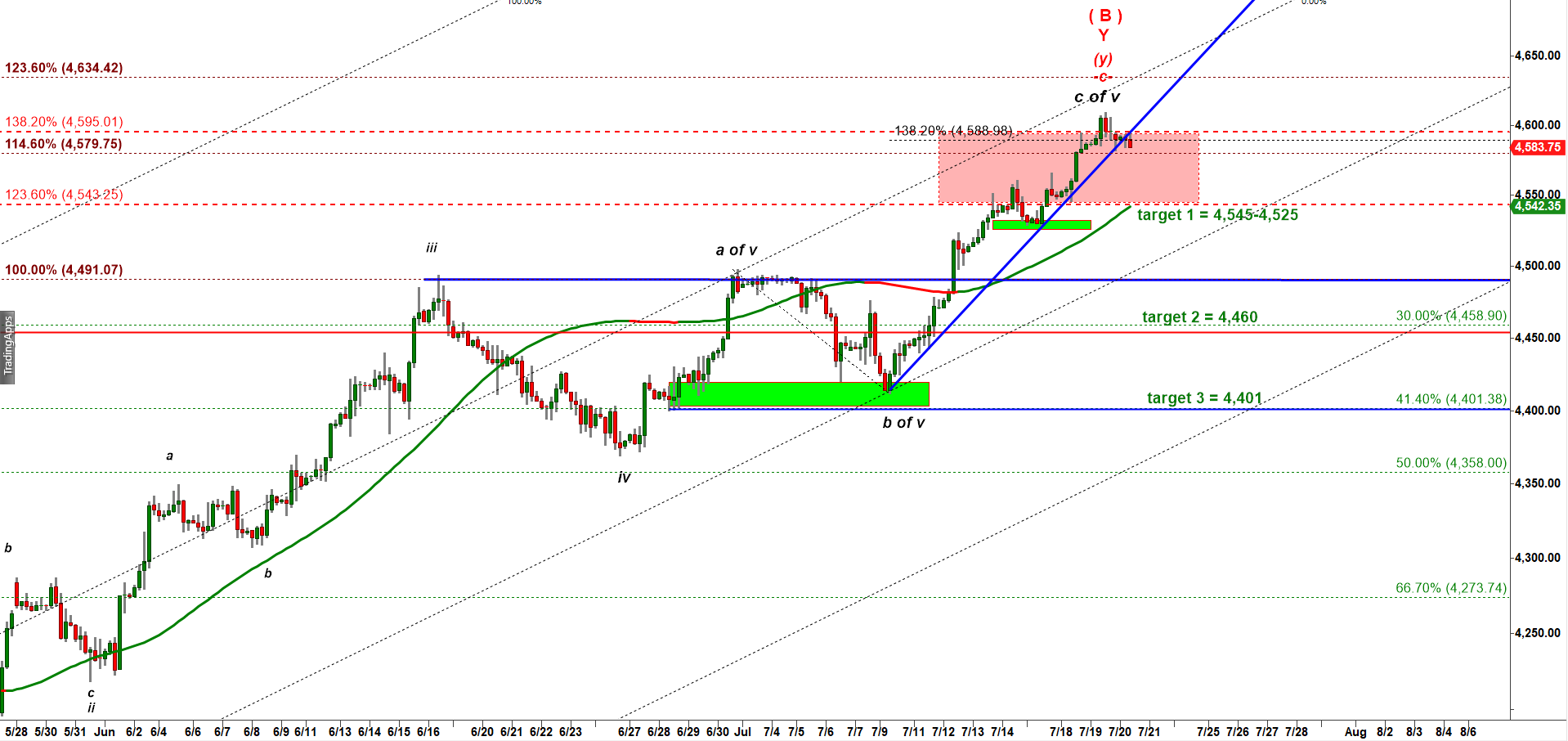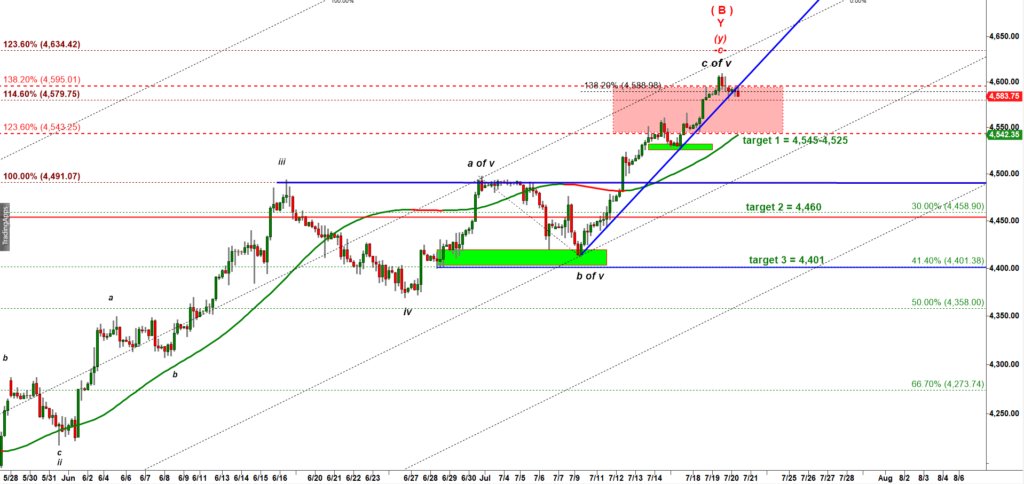 Note that ES-mini has crossed under support of the blue trend line.
The Daily support for Thursday is 4,545. We need bears to close a day under that level to confirm a reversal. Because we have a monthly OPEX tomorrow I would not expect strong down moves today. Normally option dealers hold the market until Friday morning to minimize payouts under puts they wrote to the public. All SPX and NDX options would expire on Friday morning and therefore a strong move down will be much more probable on Friday than on Thursday on an OPEX week.