$ES #ES-mini #trading setup #Elliott Wave
In my update posted on Monday July 10th I shared this direct path leading bulls to the Red Box in 4,600 area: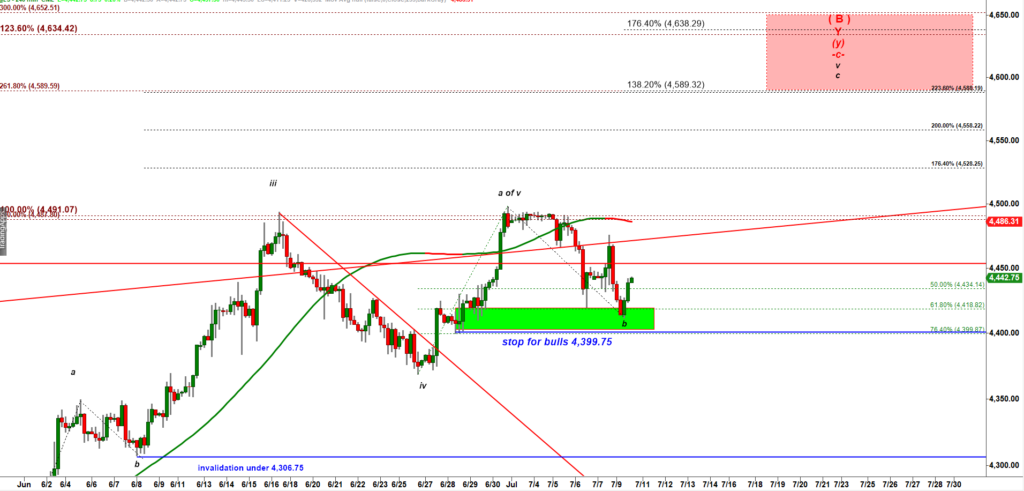 On July 12th I shared a five wave up path to the Red Target box: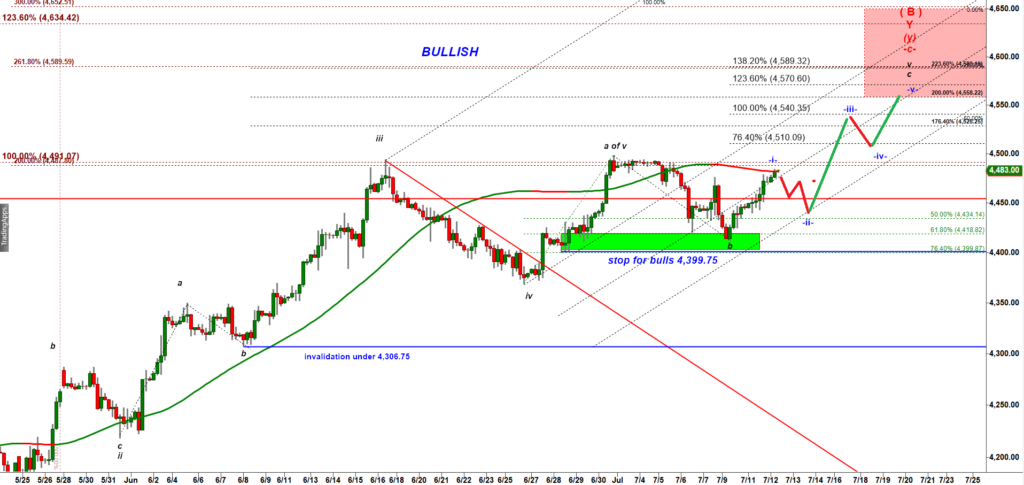 This is how that chart looks a week later: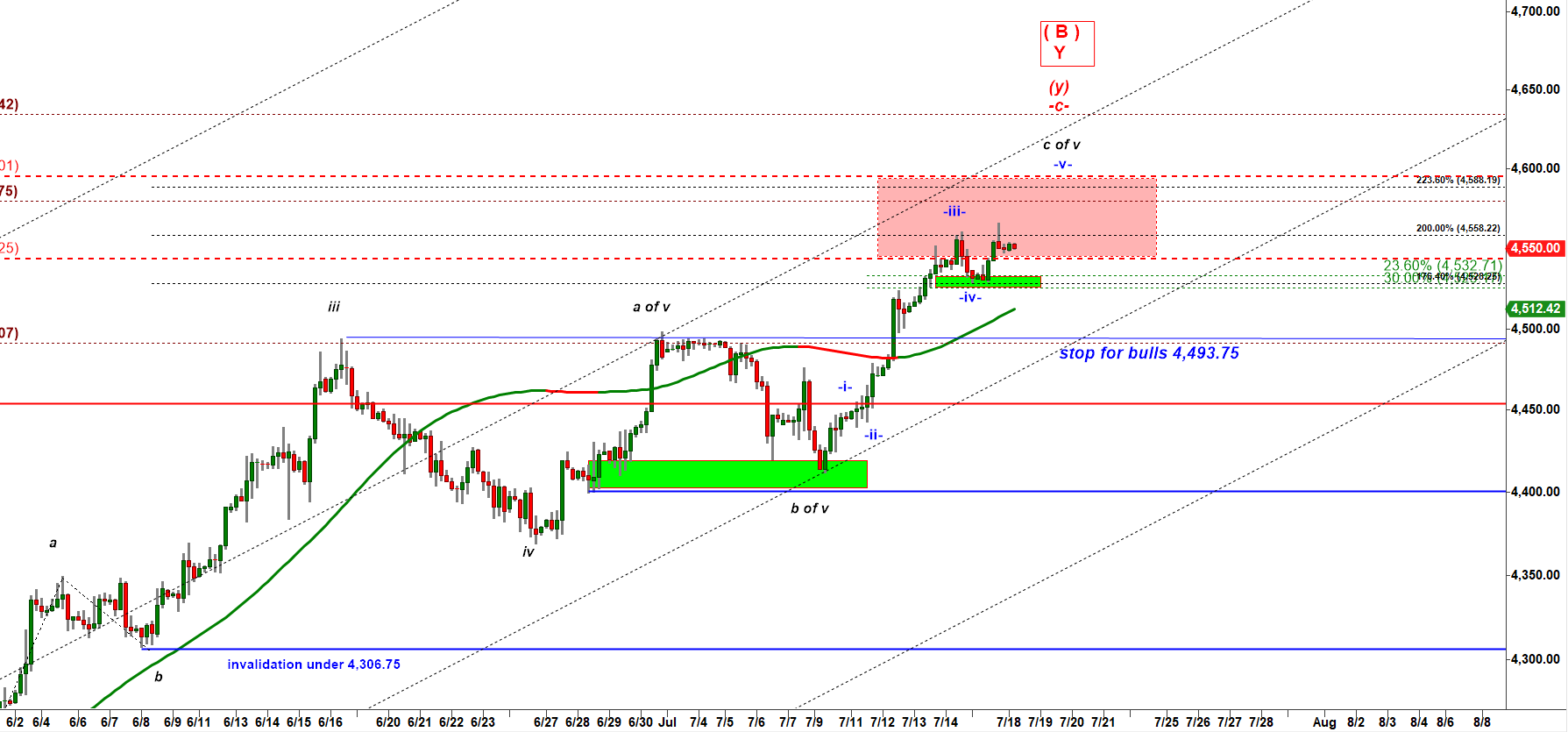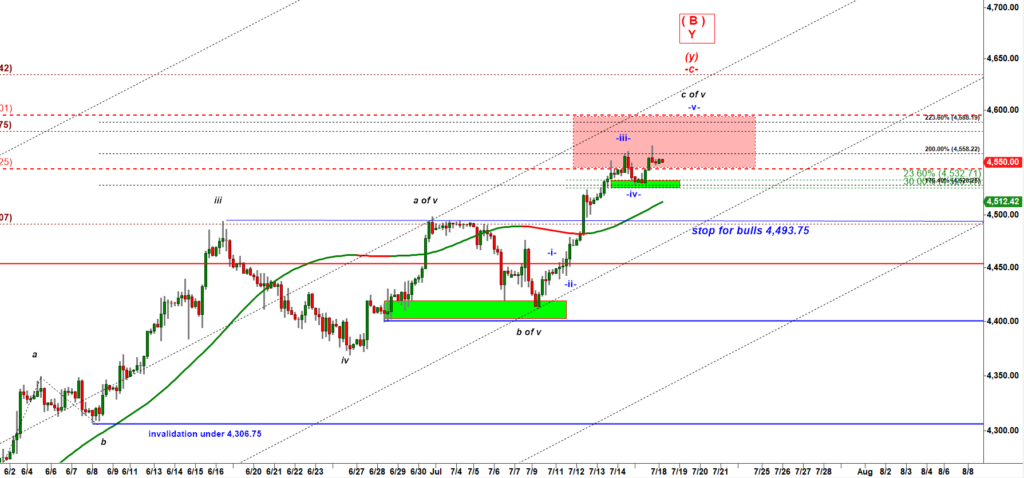 As you can see, ES-mini has been nicely following the bullish path slowly approaching the target around 4,600.
According to that wave count, once bulls complete a five wave up rally off the last low made at 4,411,.25 on 10 July 2023 the whole (w) up, (x) down, (y) up structure off the major Oct'22 low could be completed.
Therefore let's zoom in to see what is left in that micro rally: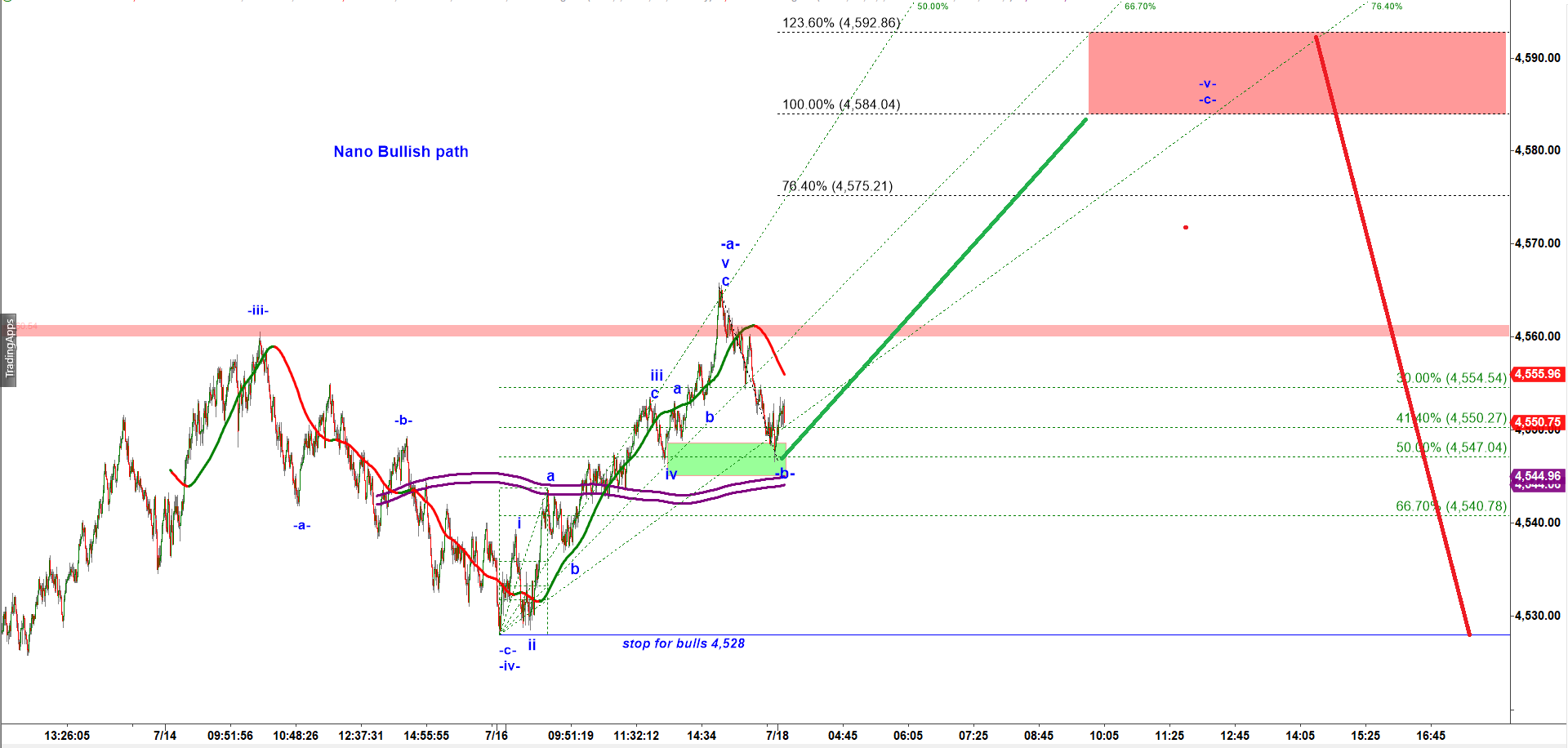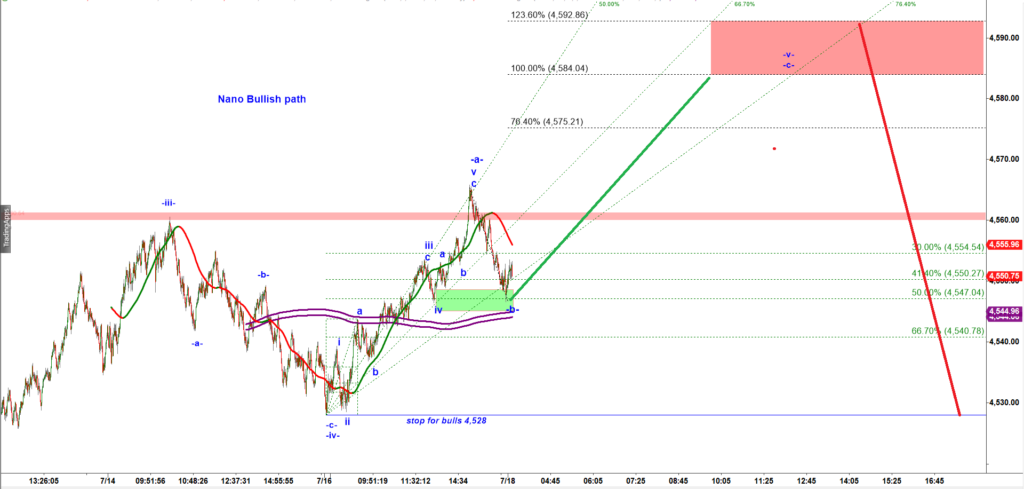 ES-mini hit yet another green box after close on Monday. That afternoon decline could be counted as a completed corrective subwave -b- down of wave -v- up. Therefore, bulls still have a setup for one more push higher in the very final squiggle of the subwave -c- of wave -v- up targeting 4,588 – 4,595.
At this point the critical support can be moved up to 4,528. A break under that level would be a warning signal for bulls to exit long position. Break under 4,528 would most likely mean that the rally has topped.