$ES #ES-mini futures #trading setup #Elliott Wave
In my update posted on Monday July 10 I shared this direct path leading bulls to the Red Box in 4,600 area: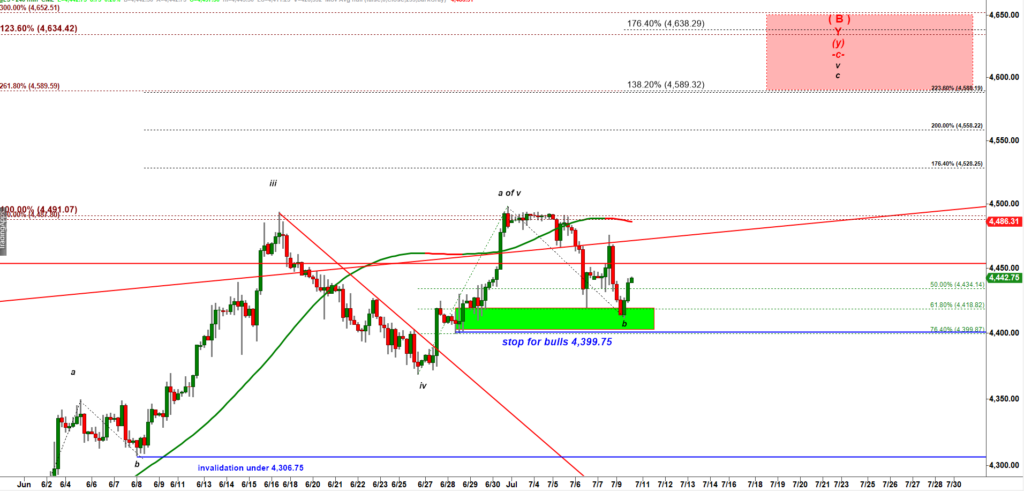 This is how that chart looks like this morning: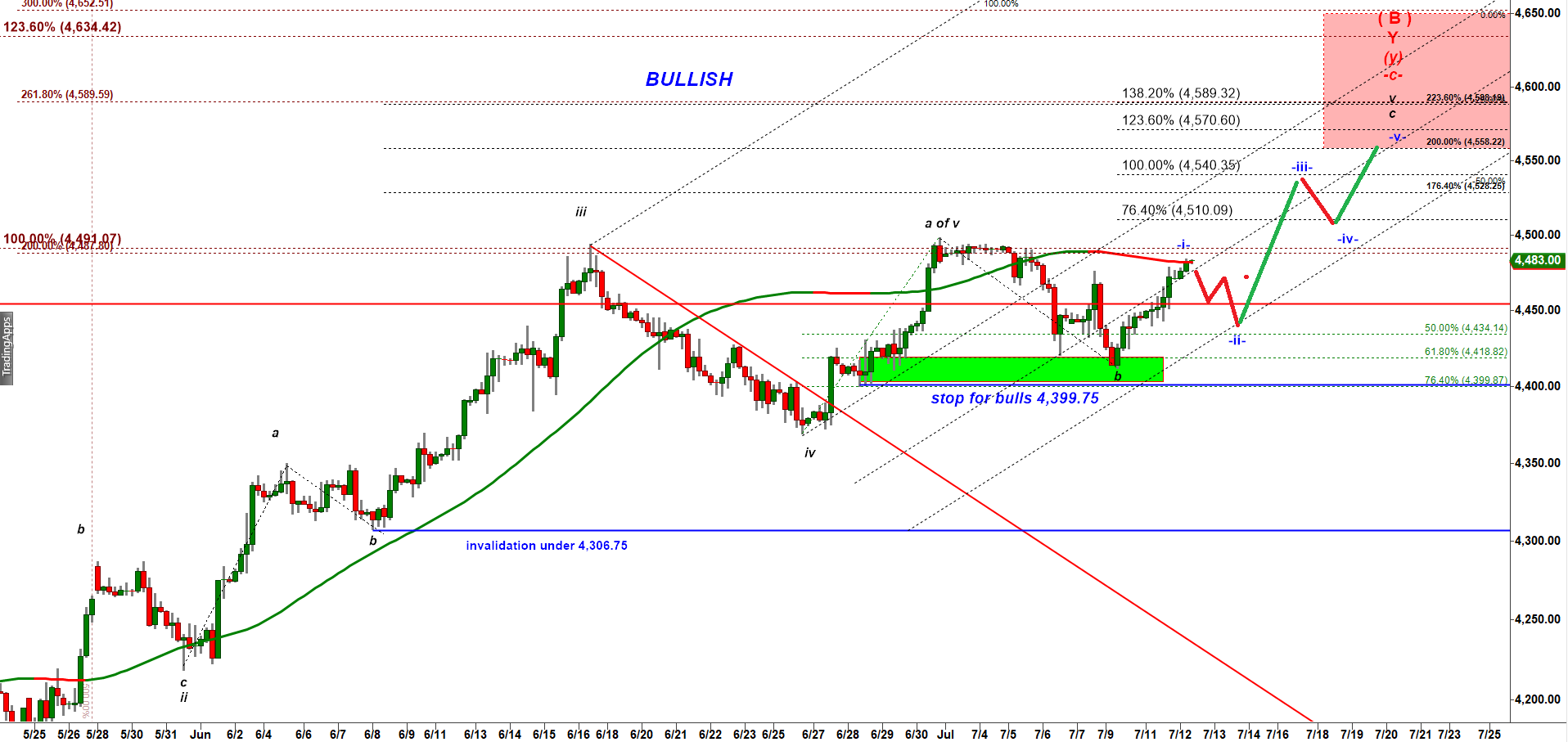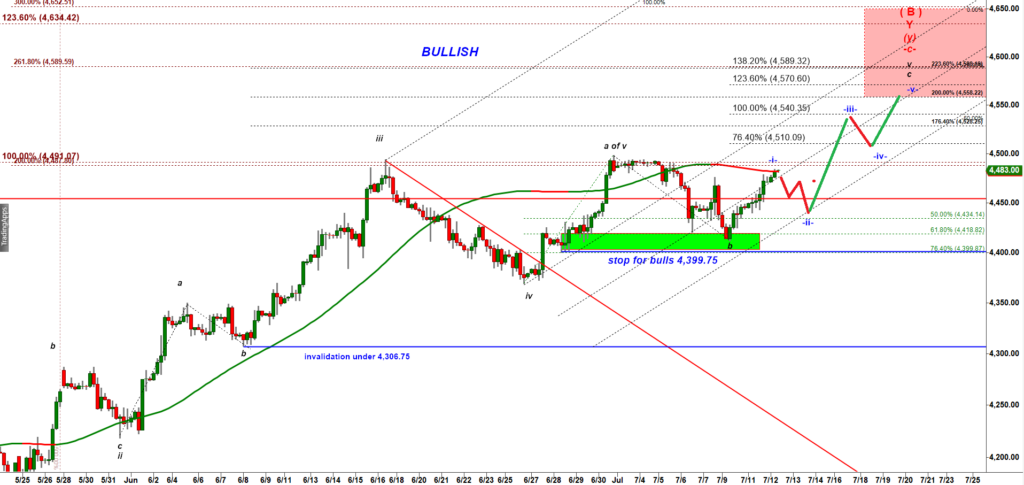 Under this bullish scenario the Tuesday rally was a micro wave -i- of a new five wave leg up in a subwave c of wave v up targeting the Red Target box.
That rally may just extend higher without giving us any pullback to enter. Equally probable scenario is that we get a pullback in a micro wave -ii- down to 4,448 – 4,436 and then an accelerated part of a rally in a micro wave -iii- up will start targeting 4,540. If we get a pullback in a wave -ii- down based on CPI data release scheduled at 8-30 AM EST that stops over 4,429 that would be an attractive long setup to ride a rally in a micro wave -iii- up that can tag 4,540.
If we zoom-out we can see that the rally off the middle March 2023 has been structured as a three wave move: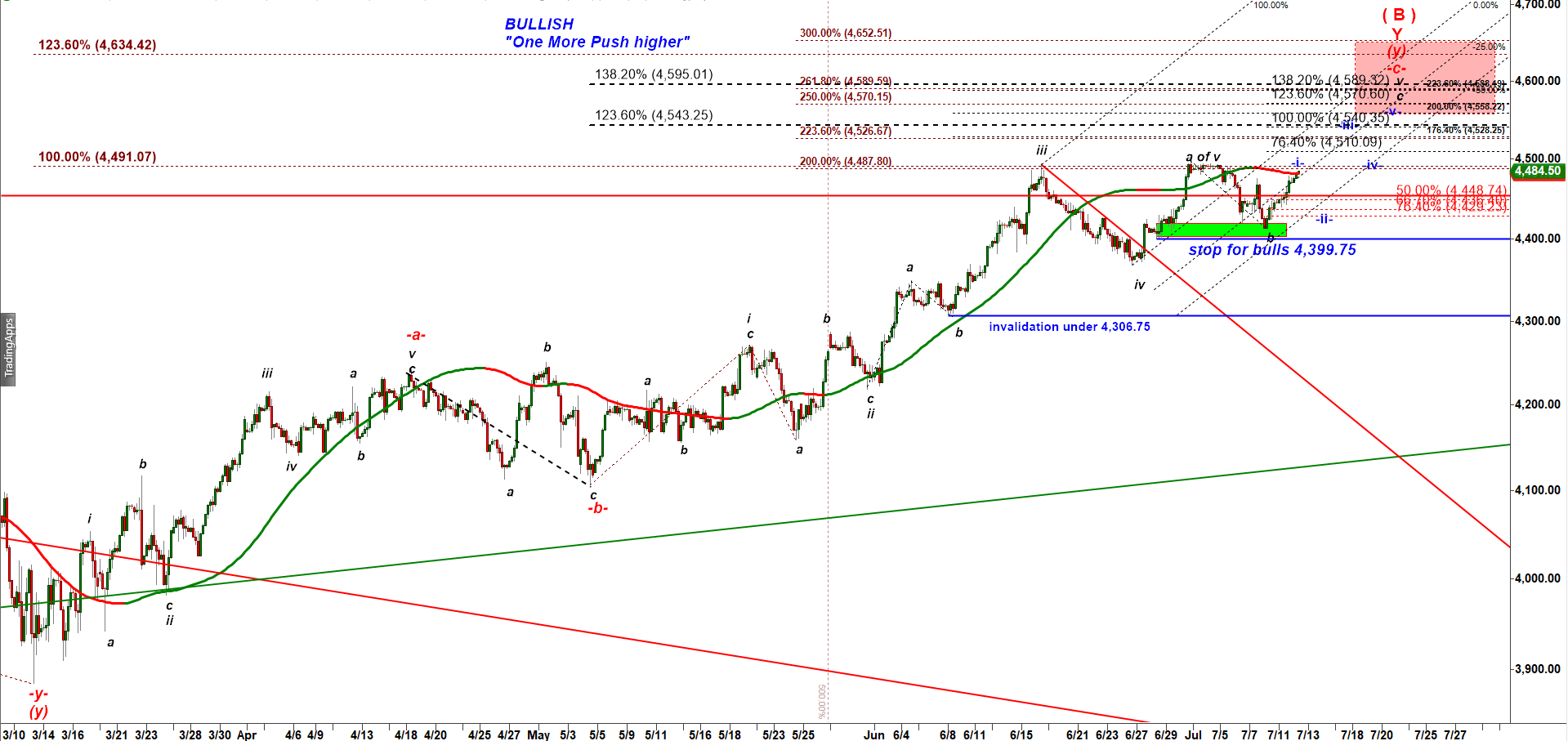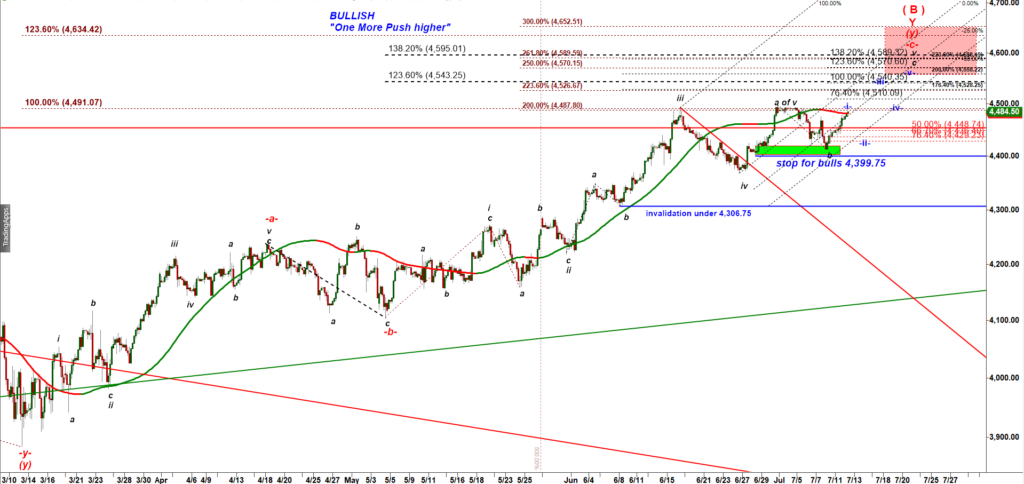 There are two main targets / resistance levels for the final stage of the second leg up labelled wave -c- up (the red label):
(i) 123.6% ext of wave -a- up = 4,543.25 a very strong resistance. This is where a micro wave -iii- up may top, and
(ii) 138.2% ext of wave -a- up can be the final destination in the micro wave -v- up = 4,595.
A spike up to the Red Target box followed by a brutal bearish reversal and drop under 4,399 would most likely mean the rally that started in October 2022 has topped and a large multi week corrections has begun.