$ES #ES-mini futures #trading setup #Elliott Wave
At this point I can outline two high probability wave counts (or scenarios), the Very Bullish and the Less Bullish ones.
Both wave counts are based on the assumption that ES has been moving up in a clean -a- up, -b- down, -c- up structure off the March 2023 low: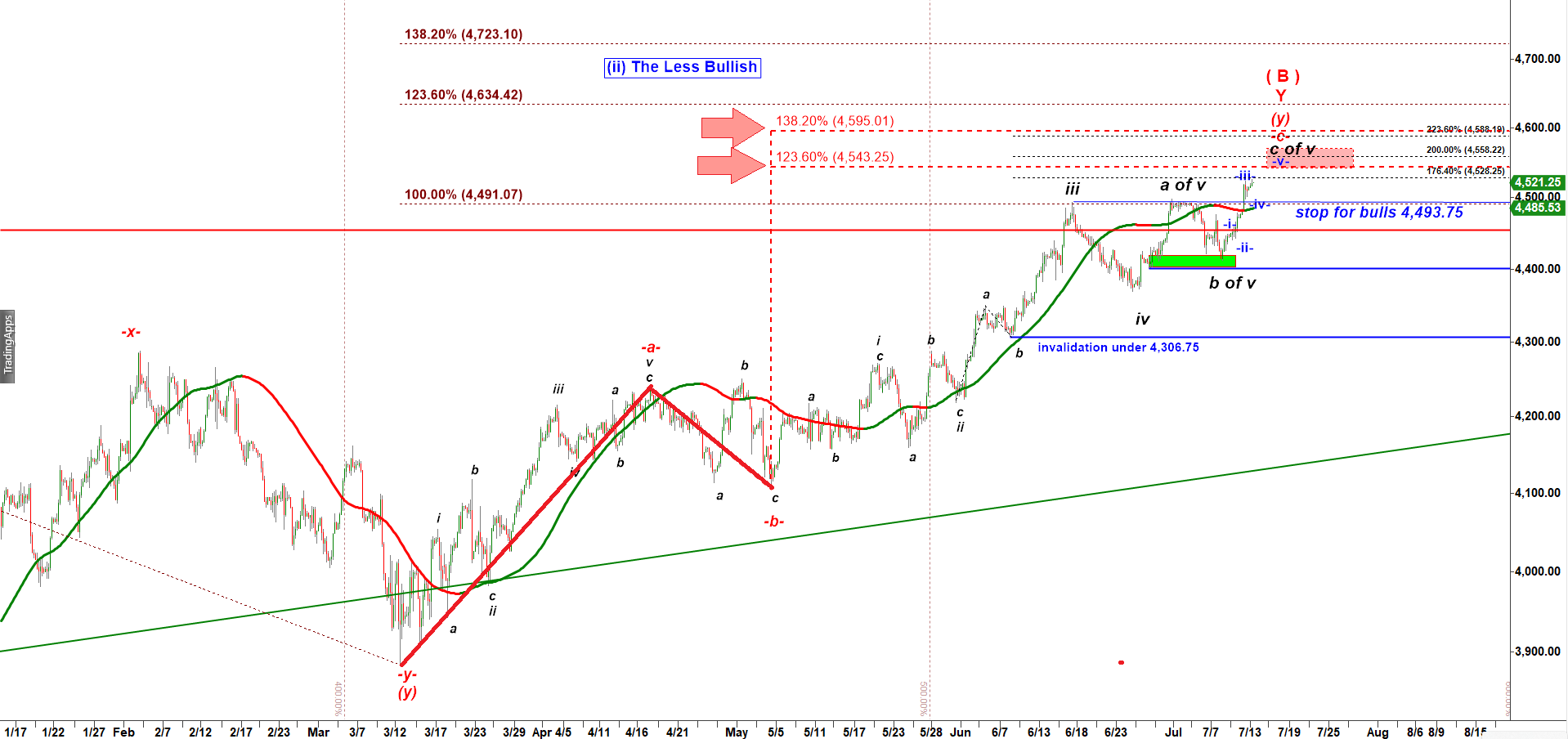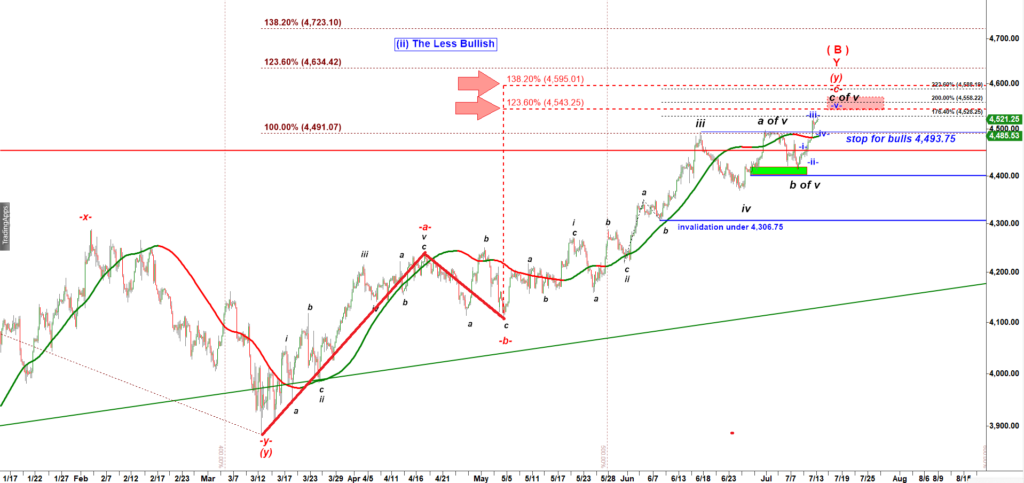 That -a-b-c- up structure has two main resistance levels:
123.6% ext of the wave -a- up = 4,543, and
138.2% ext of the wave -a- up = 4,595.
Essentially, the Very Bullish micro count provides a path to the higher target 4,595 at 138.2% ext and the Less Bullish Count provides bulls with a path to the lower resistance at 123.6% ext = 4,540.
Let's review each of them below.
(i) the Very Bullish micro count: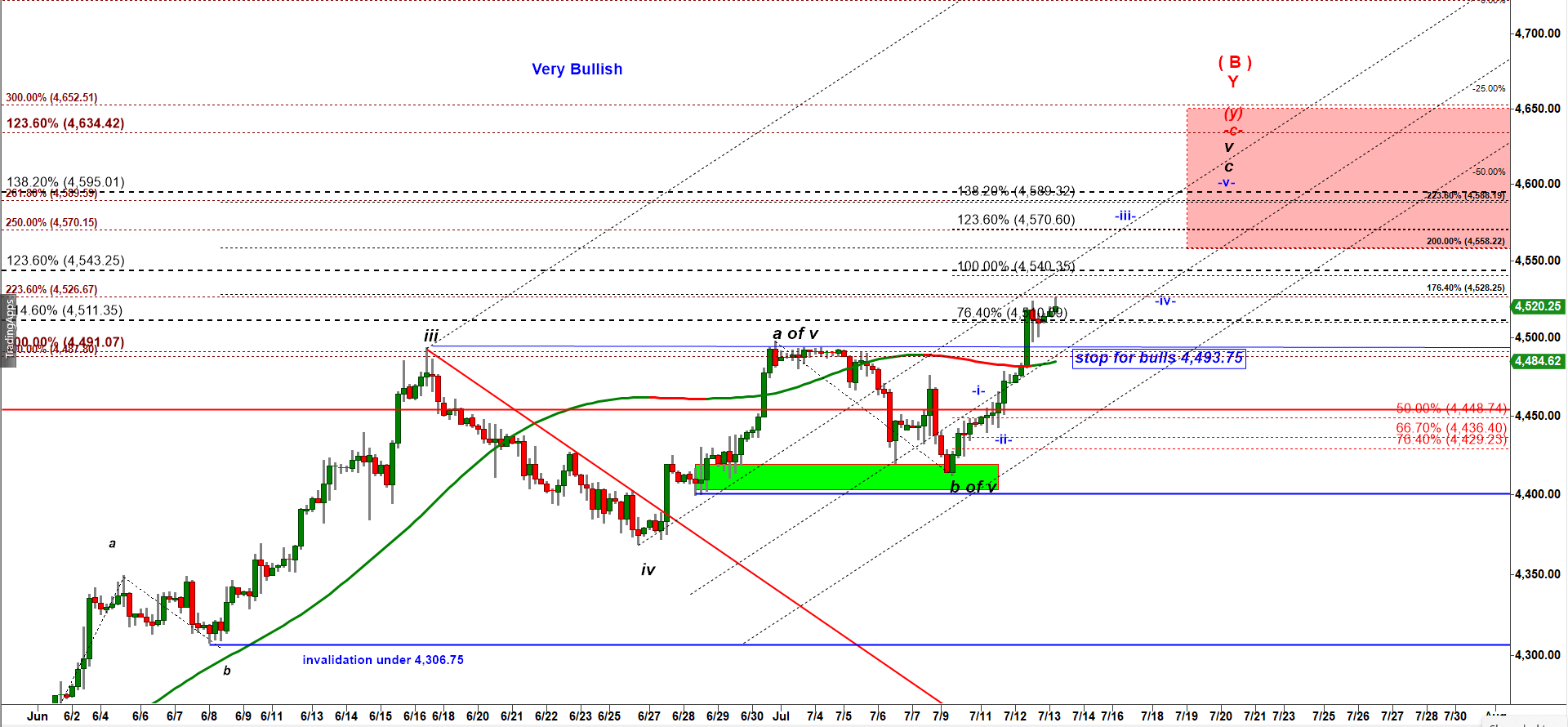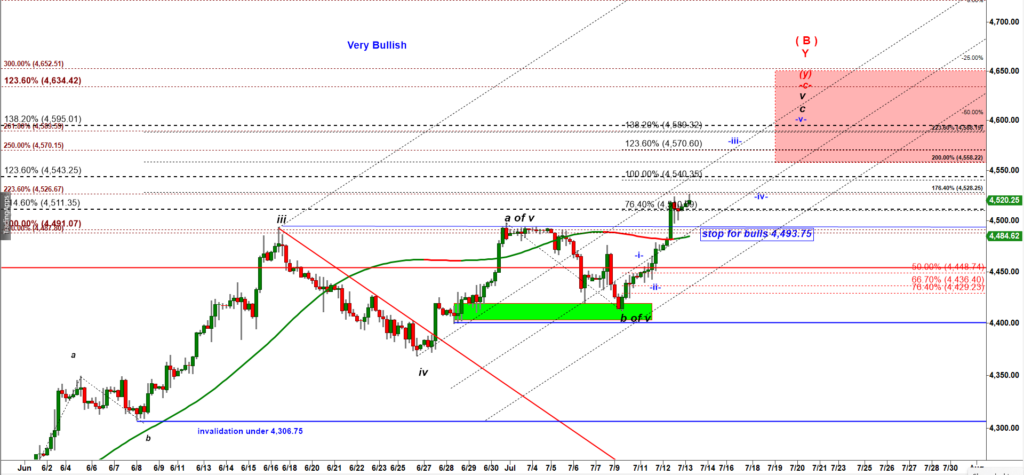 Overnight ES-mini has made another higher high. The very bullish wave count allows bulls to keep pushing ES higher up to the Red Target box. But bulls have to hold ES over 4,494-4,489 to keep this setup alive.
The (i) Very Bullish count assumes the micro wave -iii- up, the strongest opart of the rally has not topped yet. It considers the Wednesday high as the top of a subwave -a- of wave -iii- up, the Wednesday consolidation could be counted as a corrective subwave -b- down of wave -iii- up. Under that scenario bulls should keep pushing higher in a crazy strong way without any pullbacks up to 4,580-4,590.
(ii) The Less Bullish Count.
The Less Bullish micro count assumes that the wave -iii- up topped at the very minimum 138.2% ext yesterday and the afternoon pullback that followed was a micro wave -iv- down. Under the Less Bullish count we should get a quick drop to 4,513 – 4,509 followed by the final spike up to 4,540: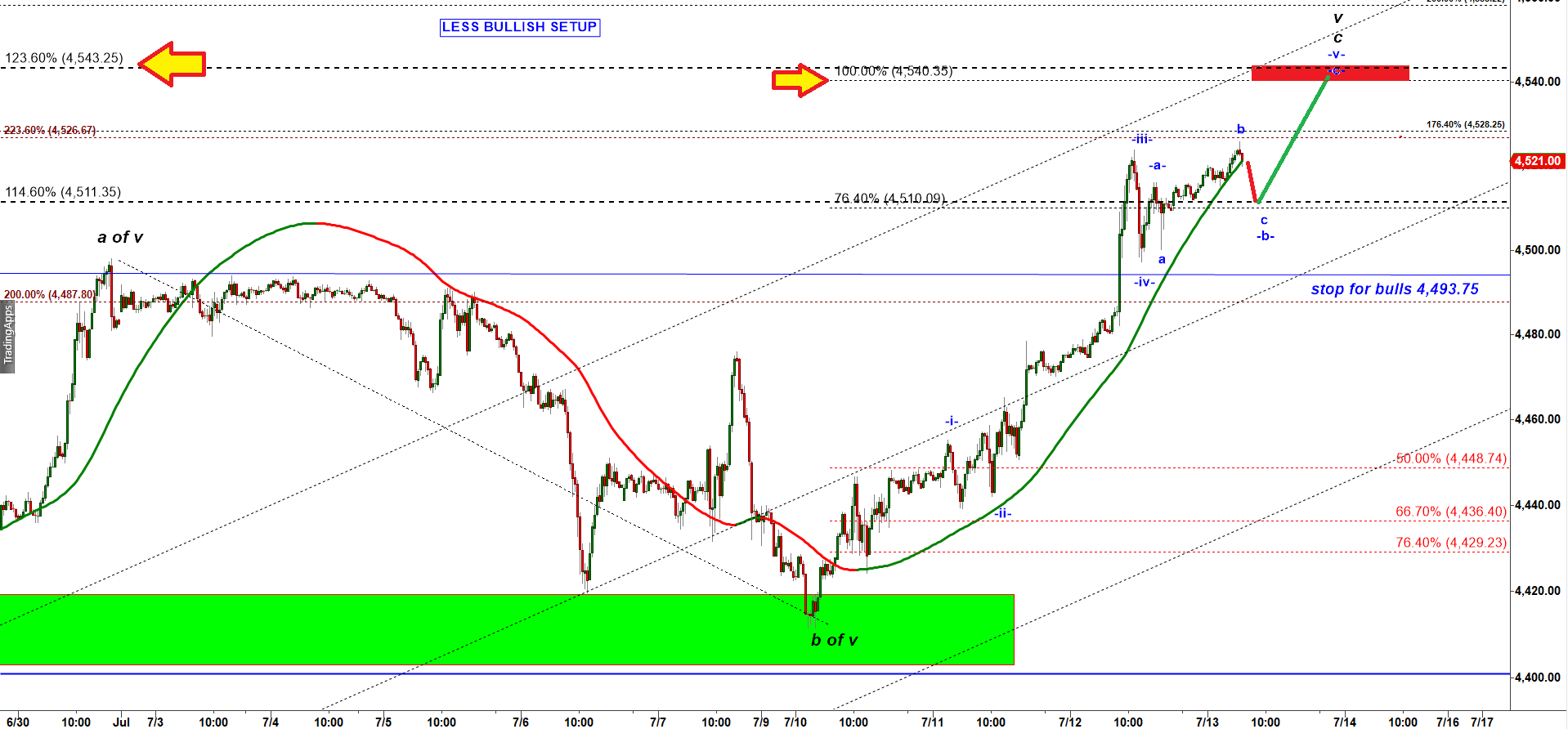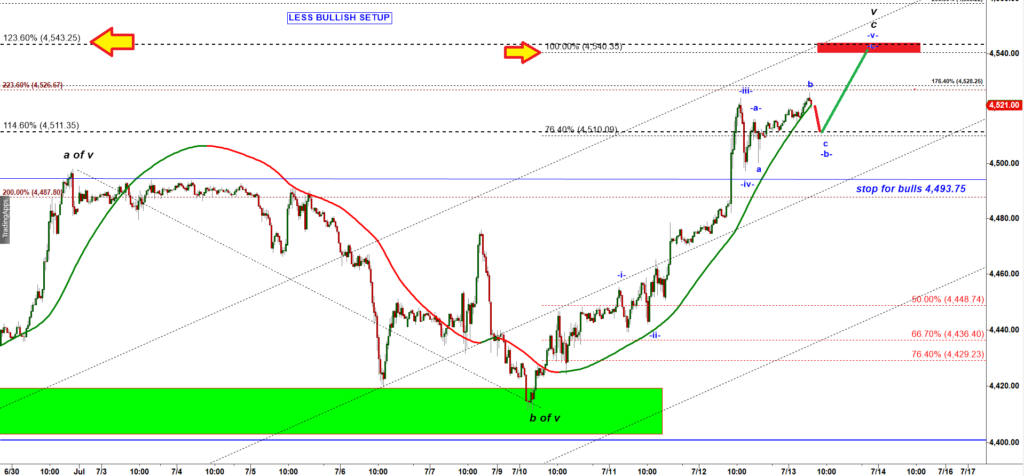 Upon completion of that rally I would expect the first leg down of a pullback to target 4,400. Break under 4,493.75 would be the first signal that the top is made.