$ES $NQ #ES-mini #NQ-mini #trading setup #Elliott Wave
Let's start this update from ES-mini Daily chart: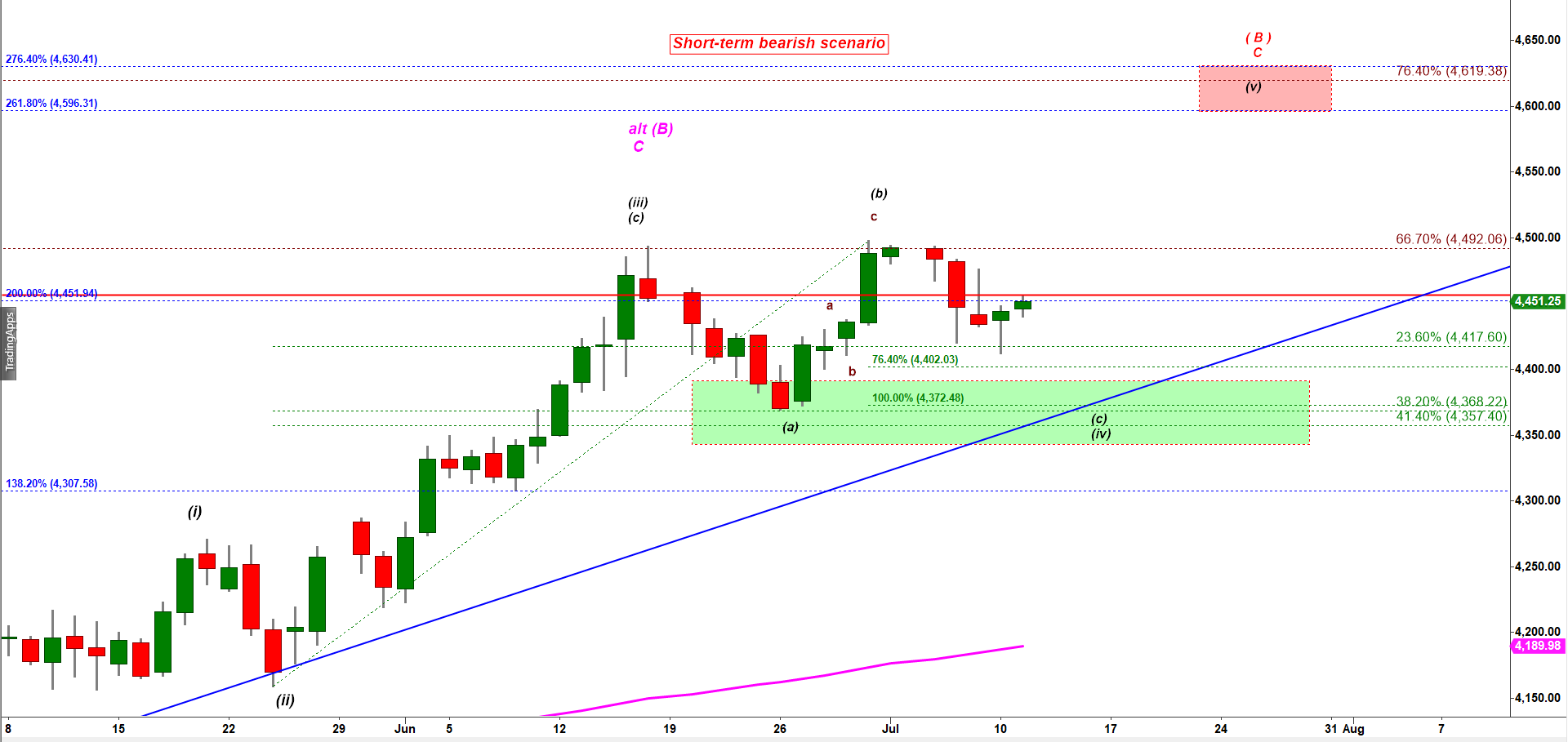 Bears tried to push ES down in what could be counted the second leg down of a corrective wave (iv) down. A corrective pullback in a wave ( iv) down should be followed by a new rally in a wave ( v ) up targeting new higher highs.
The pullback almost tagged the first support at 4,402 yesterday. However, it is possible that bears push lower one more time to test 4,370sh support.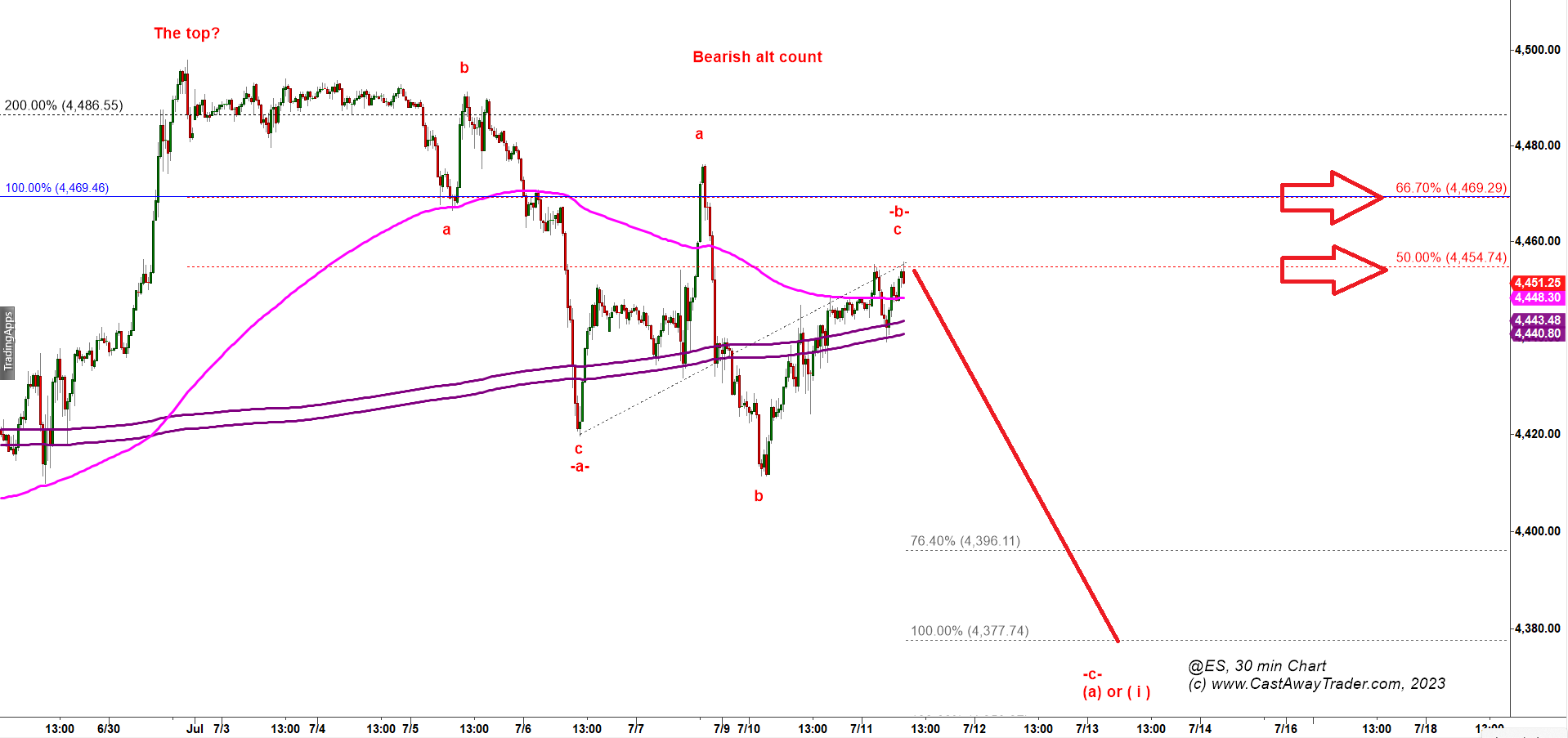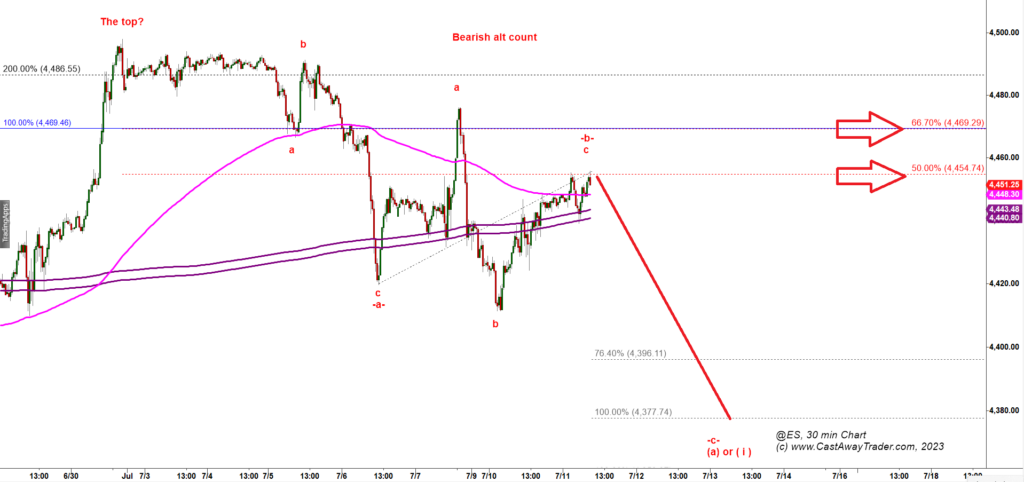 This morning bears got a decent micro short setup to ride a strong drop in a subwave -c- down targeting 4,377. Note that a-b-c zig-zag, a Running Flat corrective structure, a very bearish formation where a subwave b down managed to make a lower low. In addition, Note that the overnight rally topped at 50% retracement of the preceding decline. A safe approach to go short would be to wait for bears to drop under the morning support 4,439.

Note that a drop to 4,370sh would fit the bullish scenario shown above. Bulls would still be able to count that as the second leg down of a corrective wave (iv) down. That drop would just test support of the blue trend line that connects lows made in March and May 2022.