$ES #ES-mini #trading setup #Elliott Wave
Bulls have a setup to produce another push higher.
I can outline two alternative paths leading higher:
(i) immediate bullish: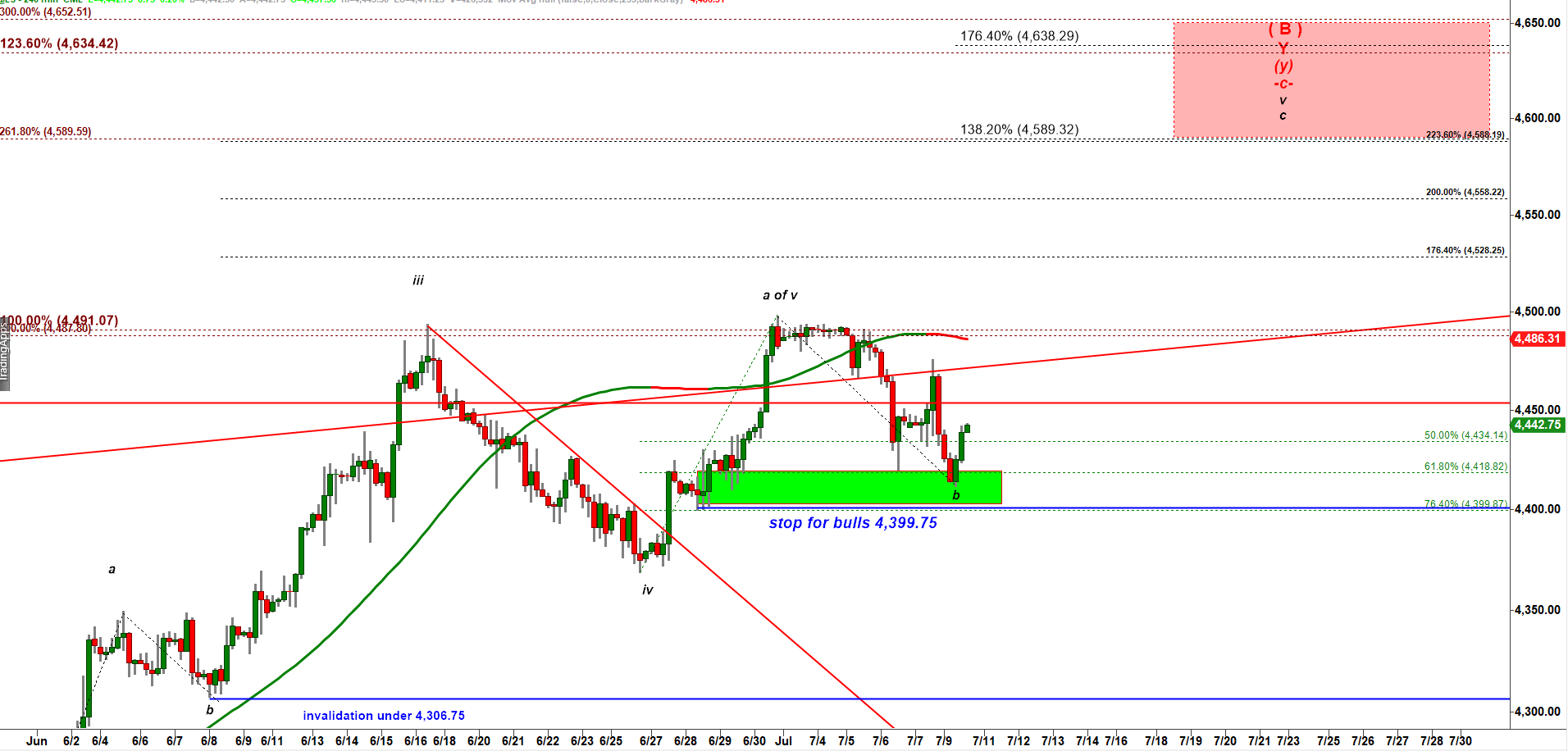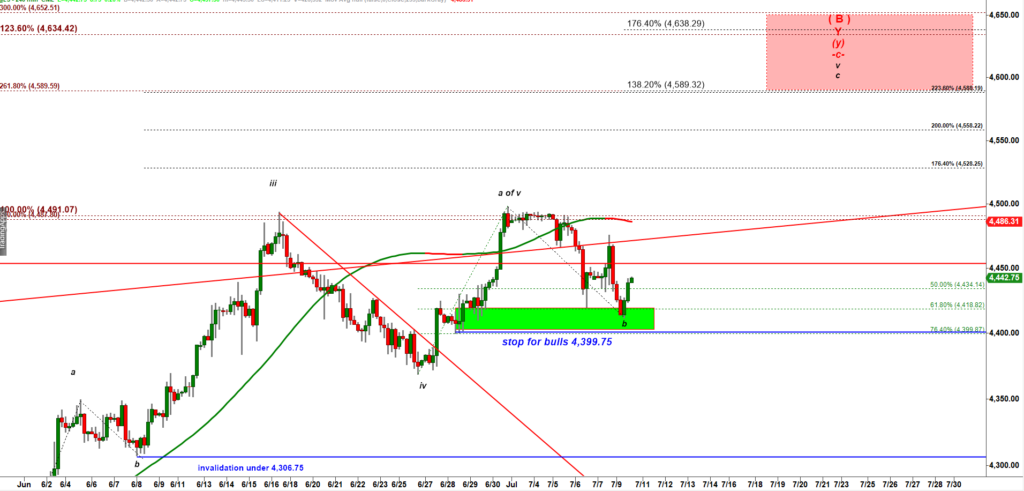 (ii) Alternatively bears can push ES-mini a bit lower before a bullish reversal and another leg up: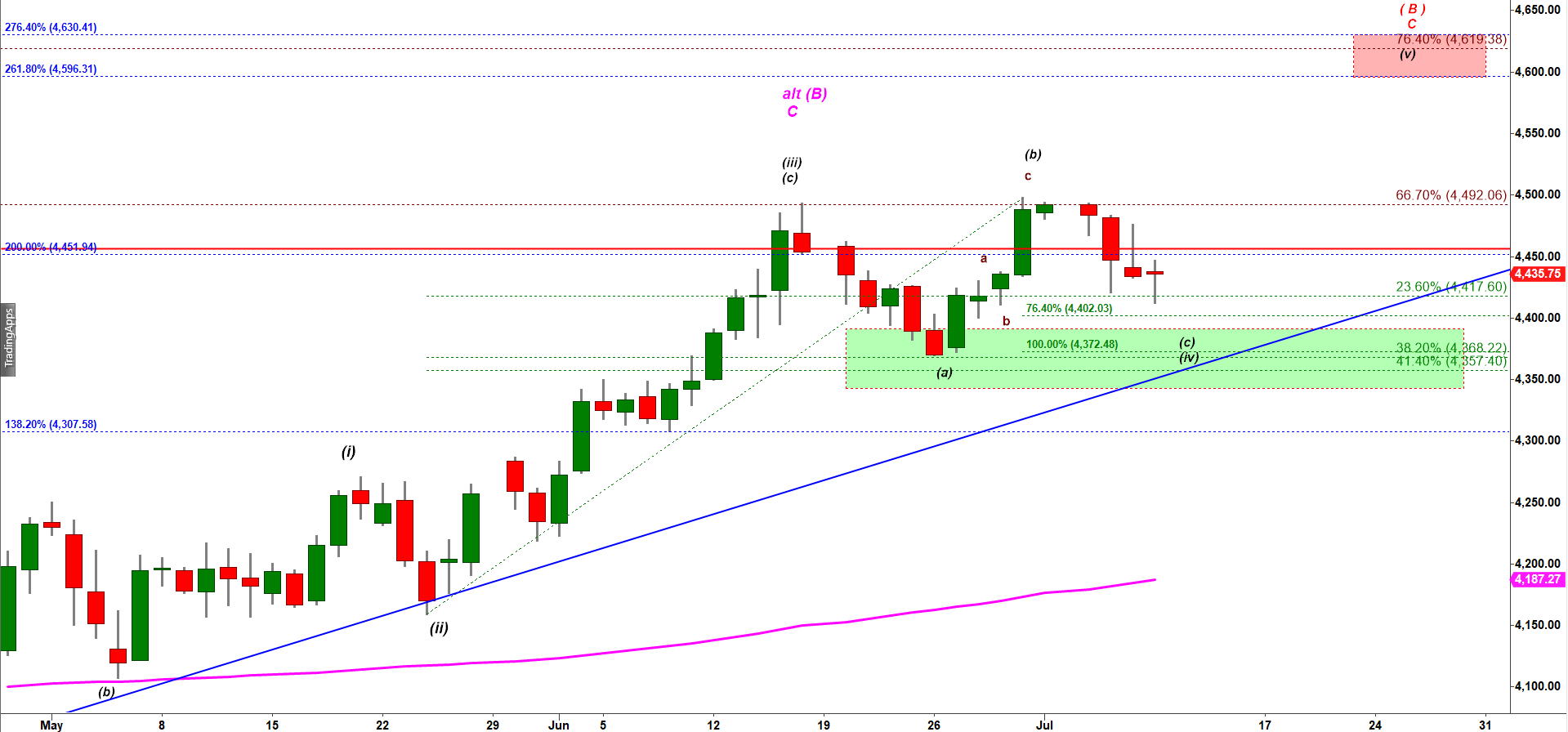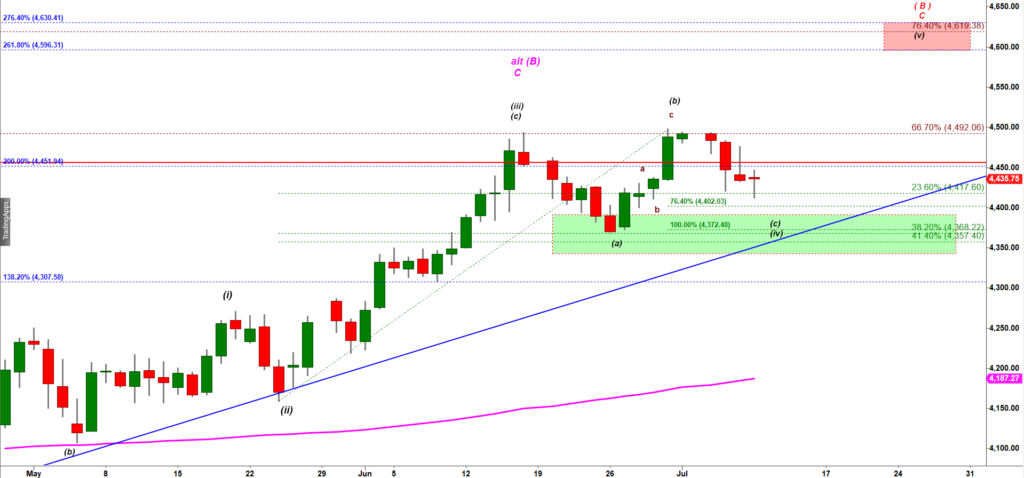 Overnight ES has almost tagged the support 1 at 4,402. But that wave count allows bears to push even lower down to 4,372, a 100% extension of the subwave (a) down without invalidating that bullish setup.
If we look at SPX weekly chart you will see that upside potential may be fairly limited in comparison to the whole move up off the October 2022 low: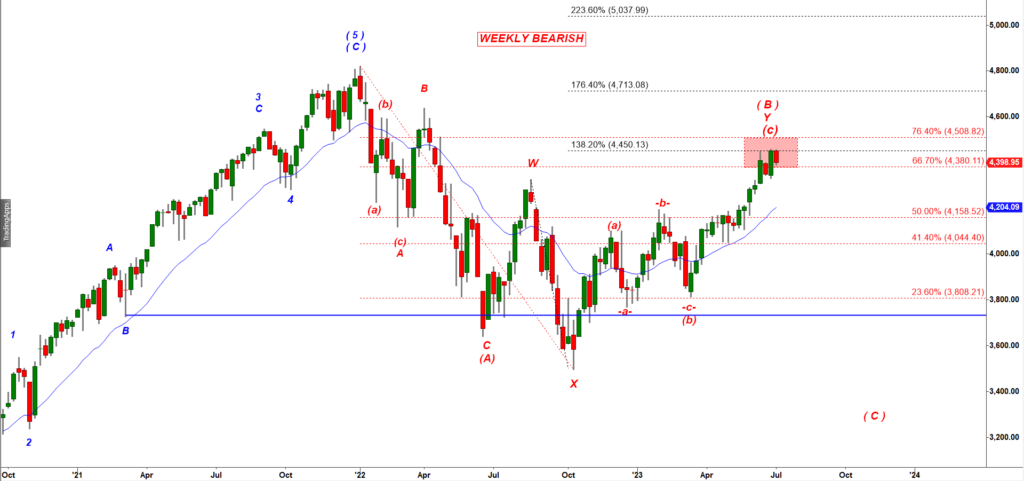 4,380 was a critical resistance because it is a 66.7% retracement of the decline that bottomed in Oct'22.
However, it failed to stop the rally.
The next fib is a 76.4% retracement = 4,508. The fact that SPX is consolidating over the previous resistance 4,380 confirms that bulls may push higher one more time to the next higher fib.
Please note that the low of the previous large green weekly candle that looked like an outside bullish reversal will be now the key support on weekly = 4,328.
Ideal scenario for bulls is that they manage to hold ES-mini over the Monthly support for July at 4,419.50. Drop under that level would create conditions for breakdown setup.