#ES $ES-mini #trading setup
In my previous update I correctly predicted this rally:
I concluded: …"Here bulls have a setup to start a push higher either off 4,189 or 4,178."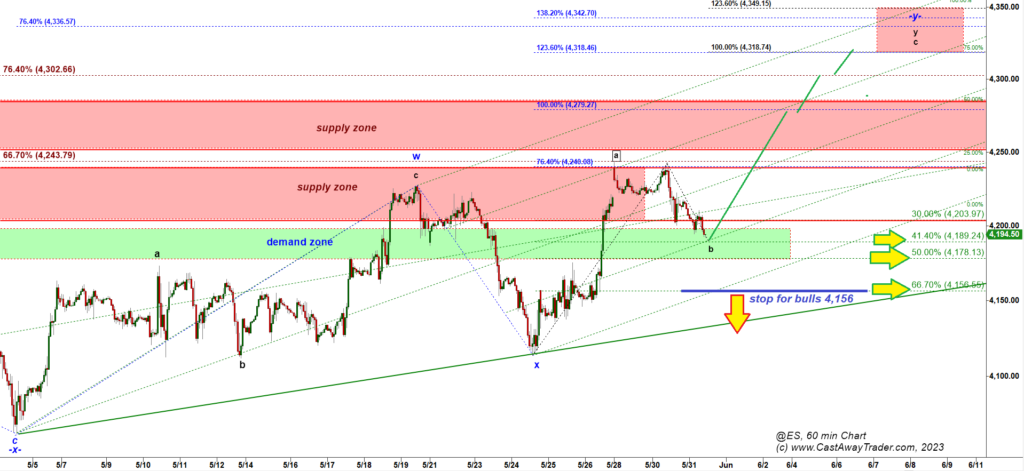 Here this is how that chart looks now: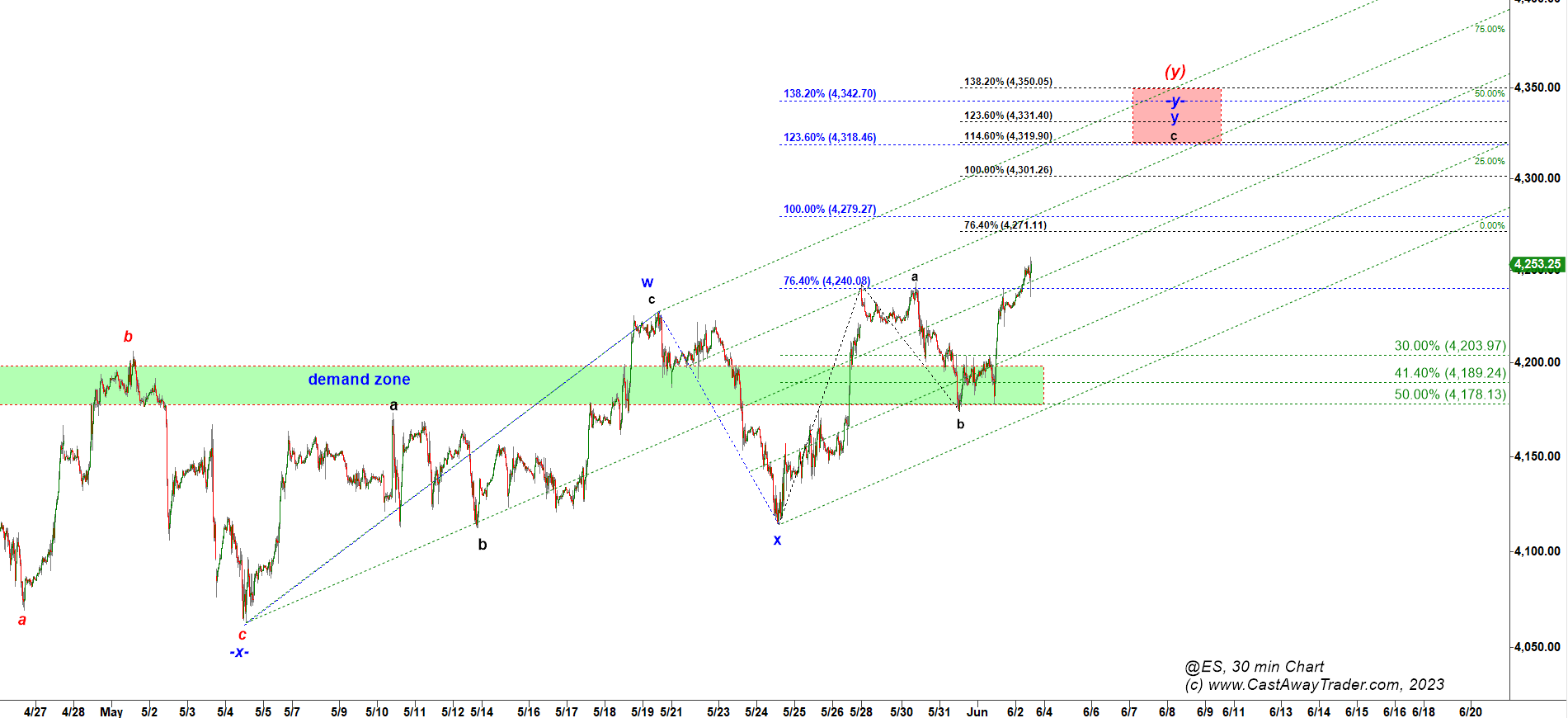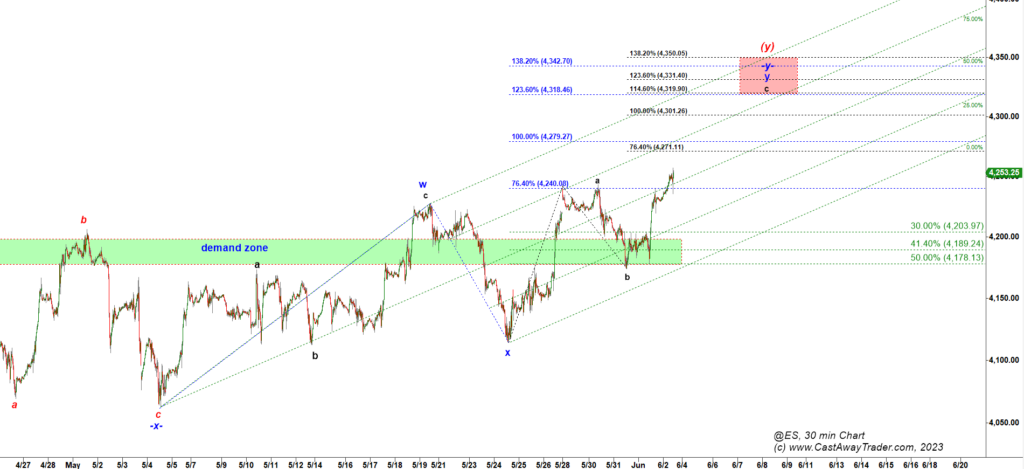 Looking at that chart I do not like a five wave down structure behind the previous pullback in a subwave b down. Therefore one could argue this move up is a part of the subwave b down shaped as a Running Flat corrective structure: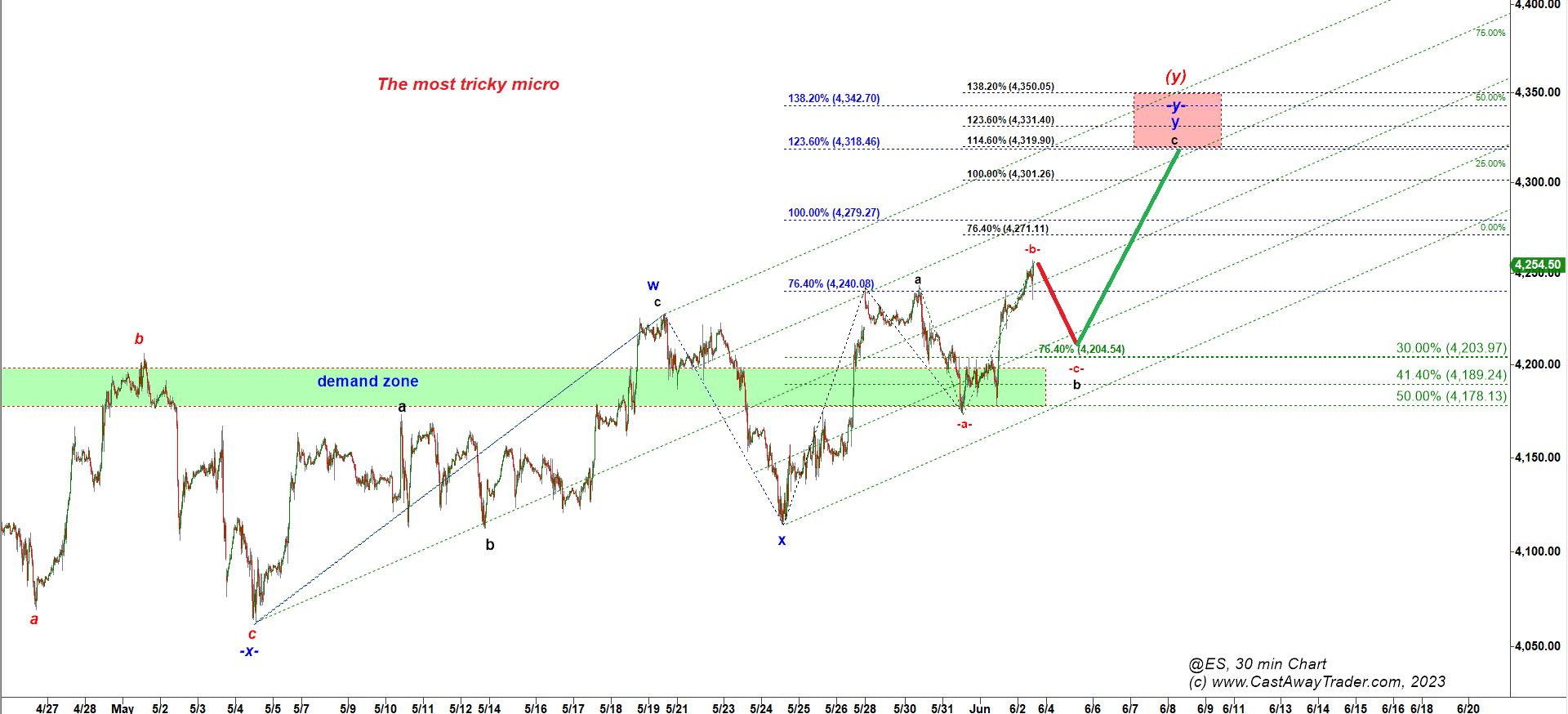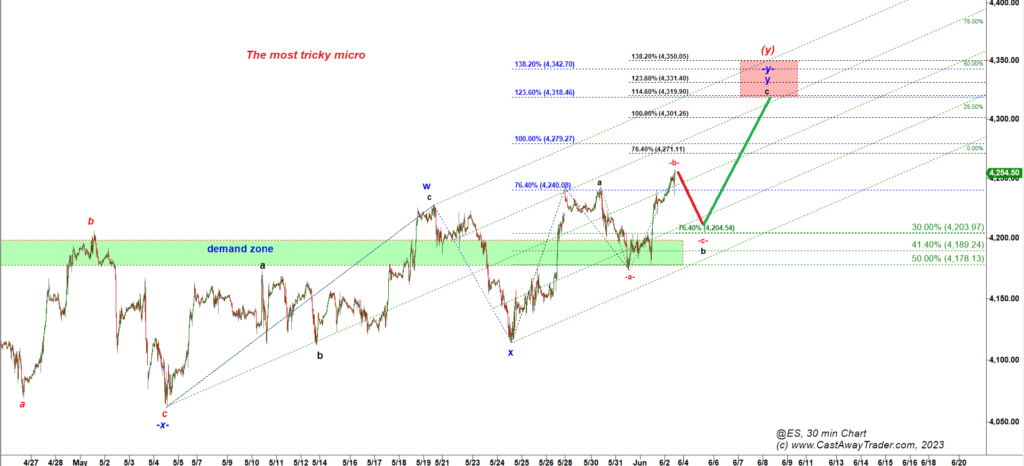 If we get a strong quick decline down to 4,205 that would be an attractive long setup.
Alternatively bulls may try to keep pushing higher without a pullback: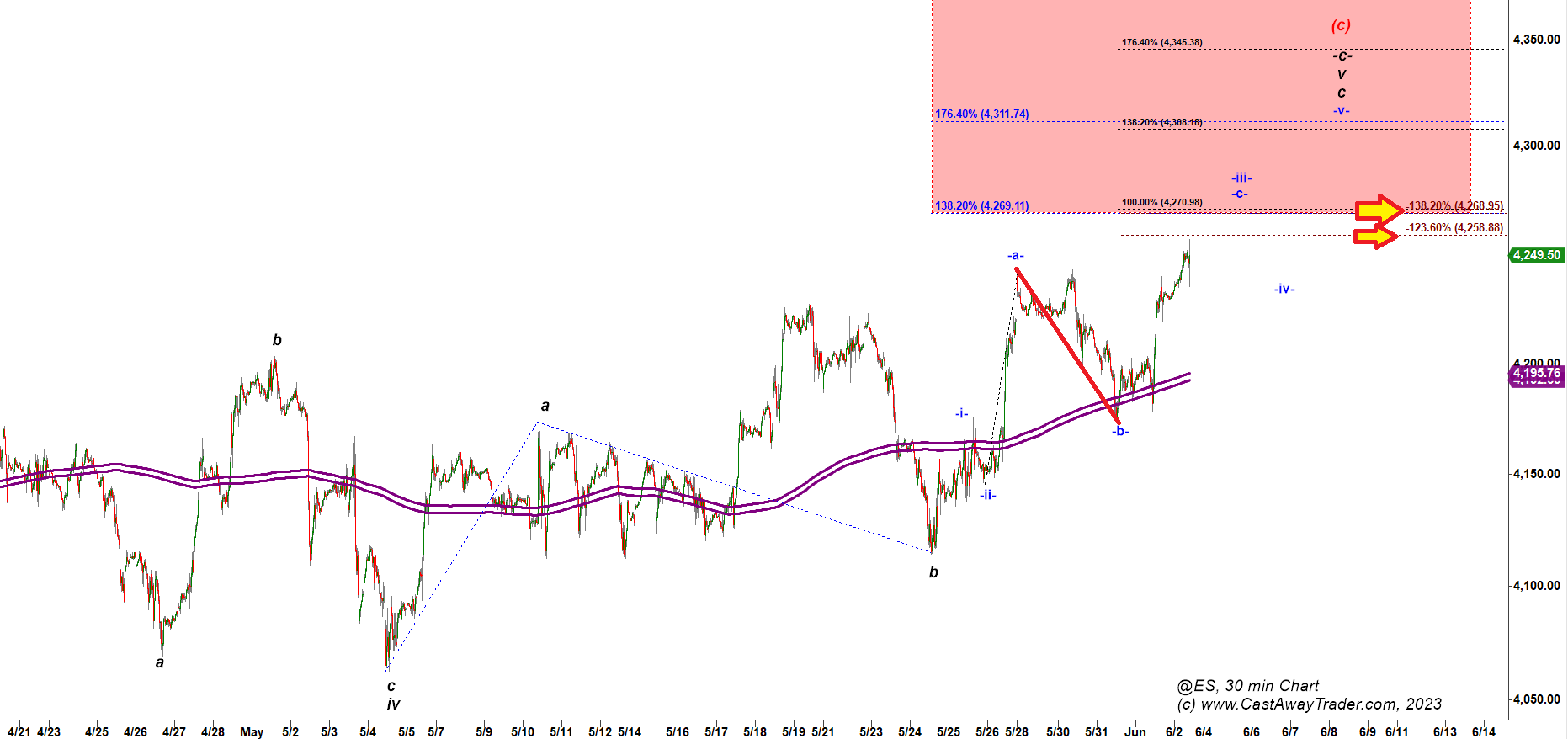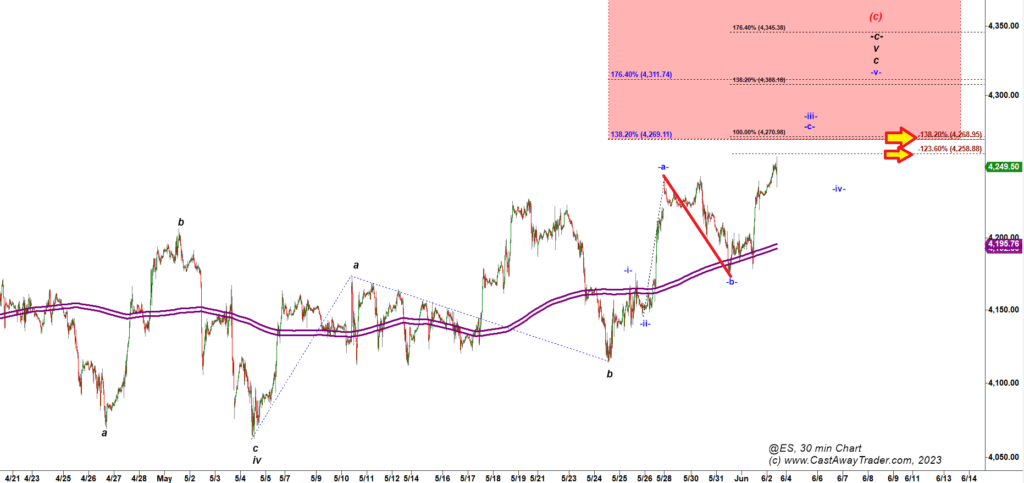 That very bullish path allows bulls to test 4,300 with very little pullbacks on the way.
Here we can play a trick with applying negative extensions to the previous decline (see the red line, our base for applying negative extensions).
We always focus on two negative extentions:
123.6% = 4,259, and then
138.2% ext = 4,269.
Just to remind you that the target 3 that was set in mid May was -138.2% ext = 4,260.50 (read about that forecast here).
In conclusion:
Therefore, either bears start a move down to 4,203 right from here under the tricky scenario 1 described above, or, alternatively, bulls push ES higher to 4,260 -4,269 and then we get a pullback in a micro wave iv down (note it can be very shallow and find support at 4,240).