$ES #ES-mini #trading setup
ES-mini spiked to 4,240 level, the target 2 we discussed several times in May 2023 (see the update posted on May 19th).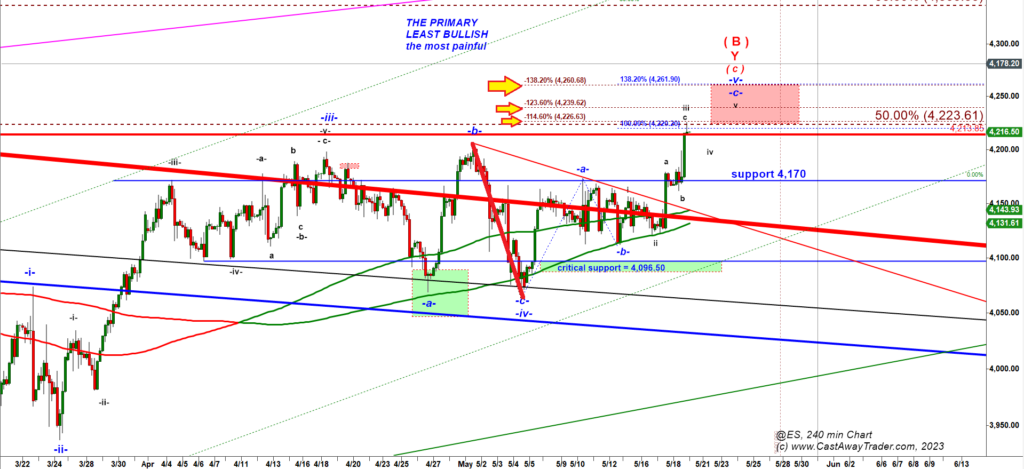 Back then I used negative extensions of the early May 2023 decline to come up with threetarges:
(i) negative -114.6% ext = 4,226.50, then
(ii) negative -123.6% ext = 4,239.50, then
(iii) negative – 138.2% ext = 4,260.50.
Back then I noted that most likely test of each of those levels would produce a buyable pullback.
When ES-mini tested the target 1 at 4,226.50 on May 19 we got a nice 100 point pullback. I expect another pullback off the level 2 = 4,239.60.
Below I will show you a path for the final fake spike higher we discussed in two previous updates, here and here.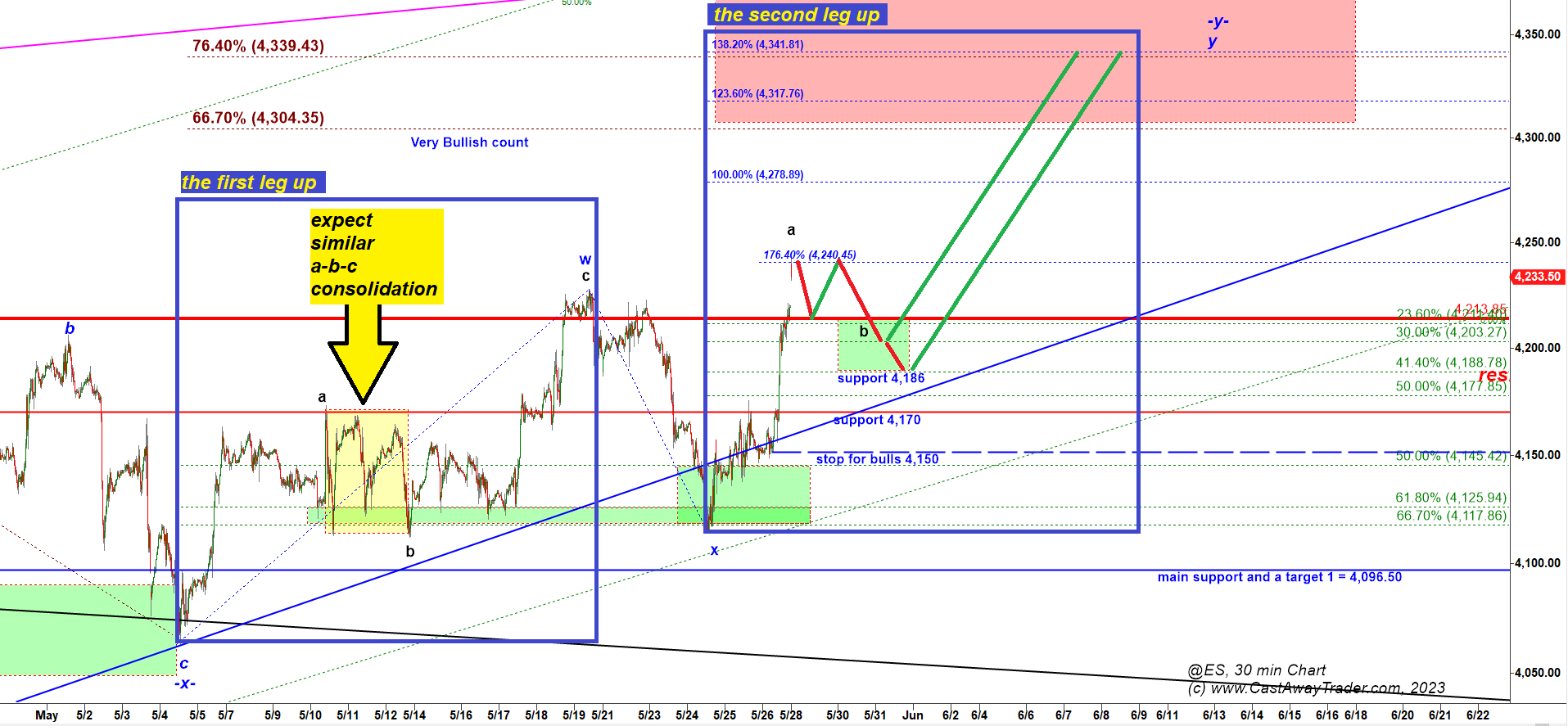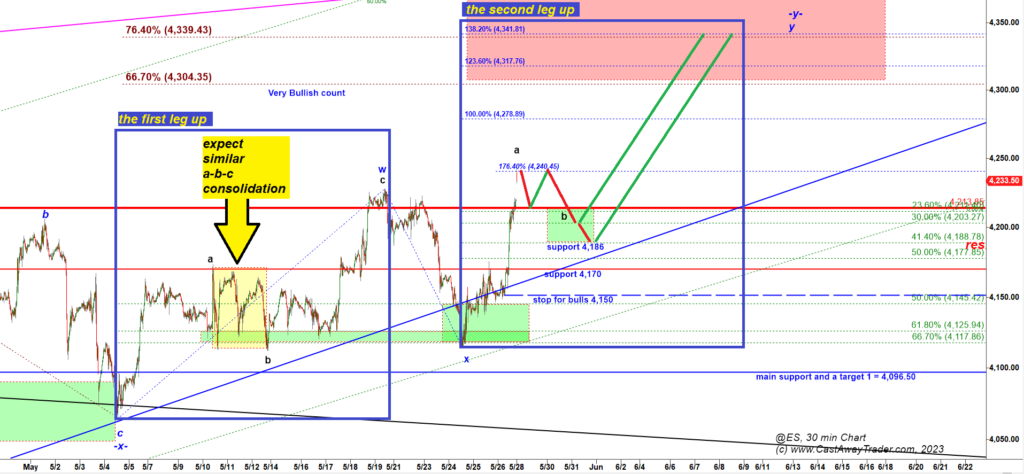 I think the move up off the low made on May 4th is a corrective -w- up, -x- down -c- up structure.
Note that the first leg up in a wave -w- was composed of three subwaves: a up, b down, c up.
I think the second leg up in a wave -y- up would have a similar a-b-c- up micro structure.
I think that gap up tonight that hit 4,240 target 2 is a completion of the subwave a up.
Look at the overlapping consolidation highlighted with the yellow rectangle.
I would expect ES to do something like that during the following 48 hours.
I would expect a consolidation in between 4,240 and 4,186.
In conclusion:
An a-b-c corrective structure down off the 4,240 high that holds over 4,186 support would be a very attractive long setup for the final rally in a blow-off stage move targeting at least 4,300.