$ES #ES-mini futures #trading setup
In my previous update I noted:
"I think that gap up tonight that hit 4,240 target 2 is a completion of the subwave a up.
I would expect a consolidation in between 4,240 and 4,186.".
This is path for the expected consolidation: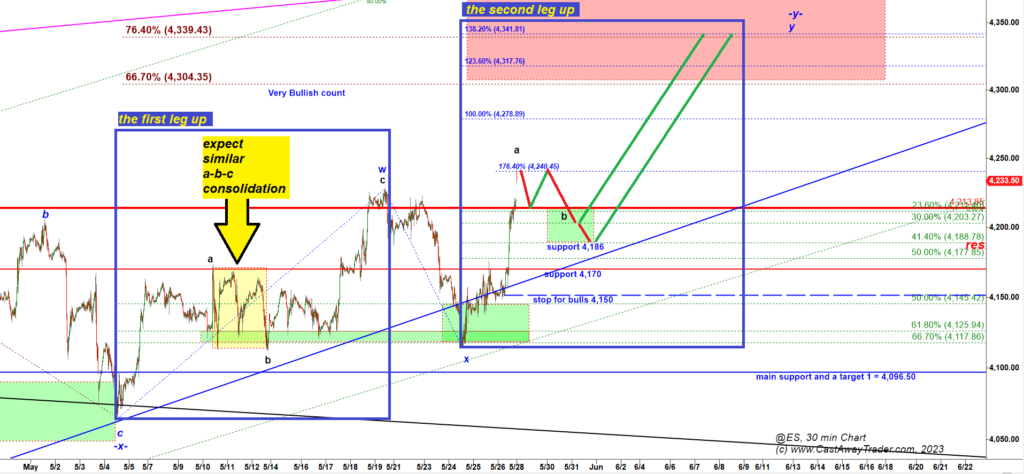 This is how that chart looks like now: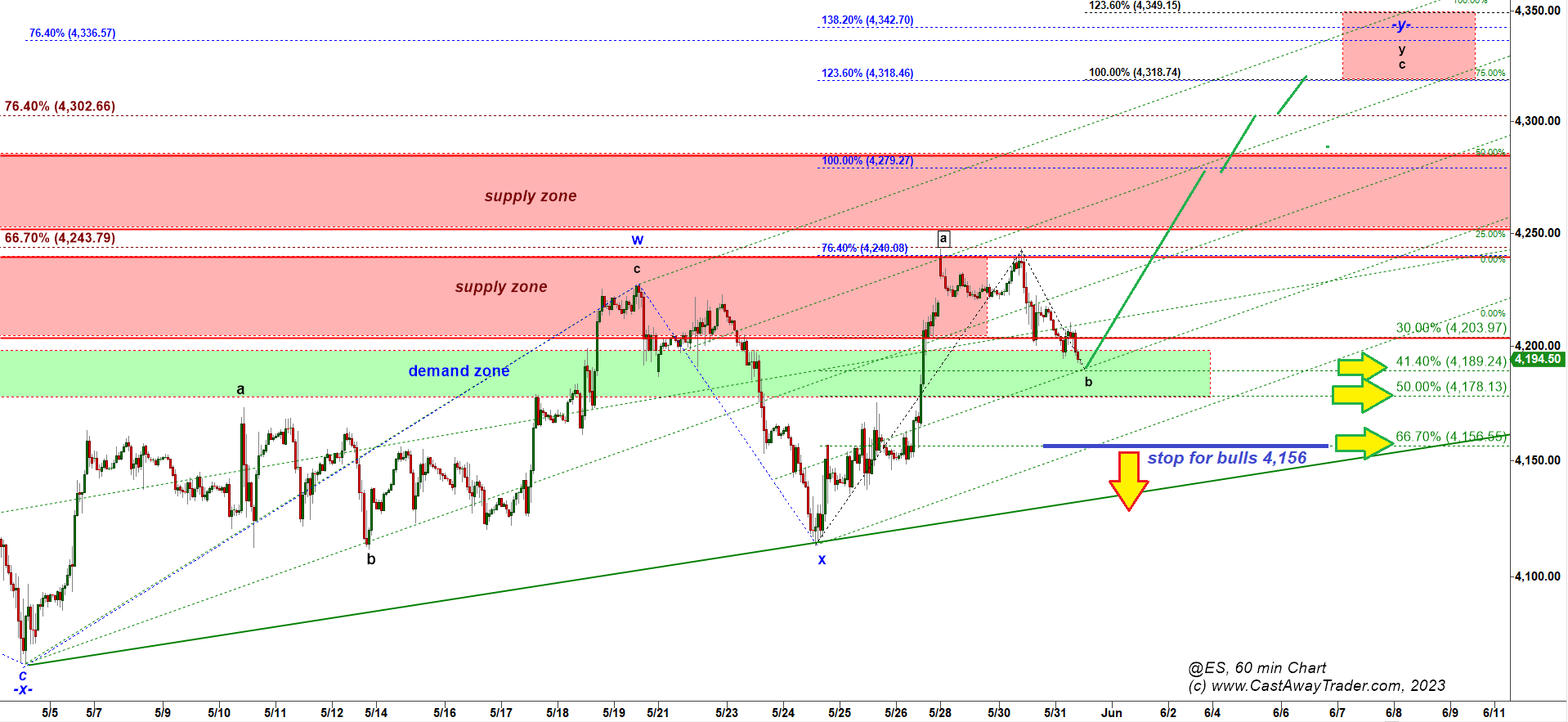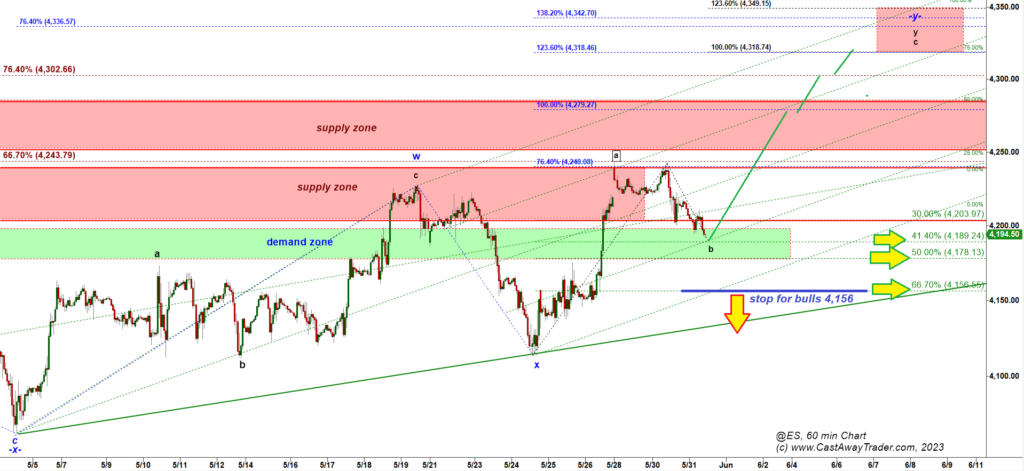 Here bulls have a setup to start a push higher either off 4,189 or 4,178.
4,156 is a critical support (66.7% retracement). Break under that level would be a strong warning for bulls.