#education #VIX #ES-mini #trading setup
Thank you very much to my subscribers! Your support is very important for me!
I really want to add value to your subscription. I will be posting bonus articles explaining trading setups and rules I found the most useful in trading.
My dream is to combine them together and publish a book. If you are a subscriber of my video courses 1 and 2 about the Harmonic Elliott wave analysis you can get a complimentary access to educational part of my chat room where I posted 100+ lessons about wave analysis and the ways how I personally find trading setups.
This analysis of VIX I posted for subscribers of my Premium Chat room on May 23, 2023: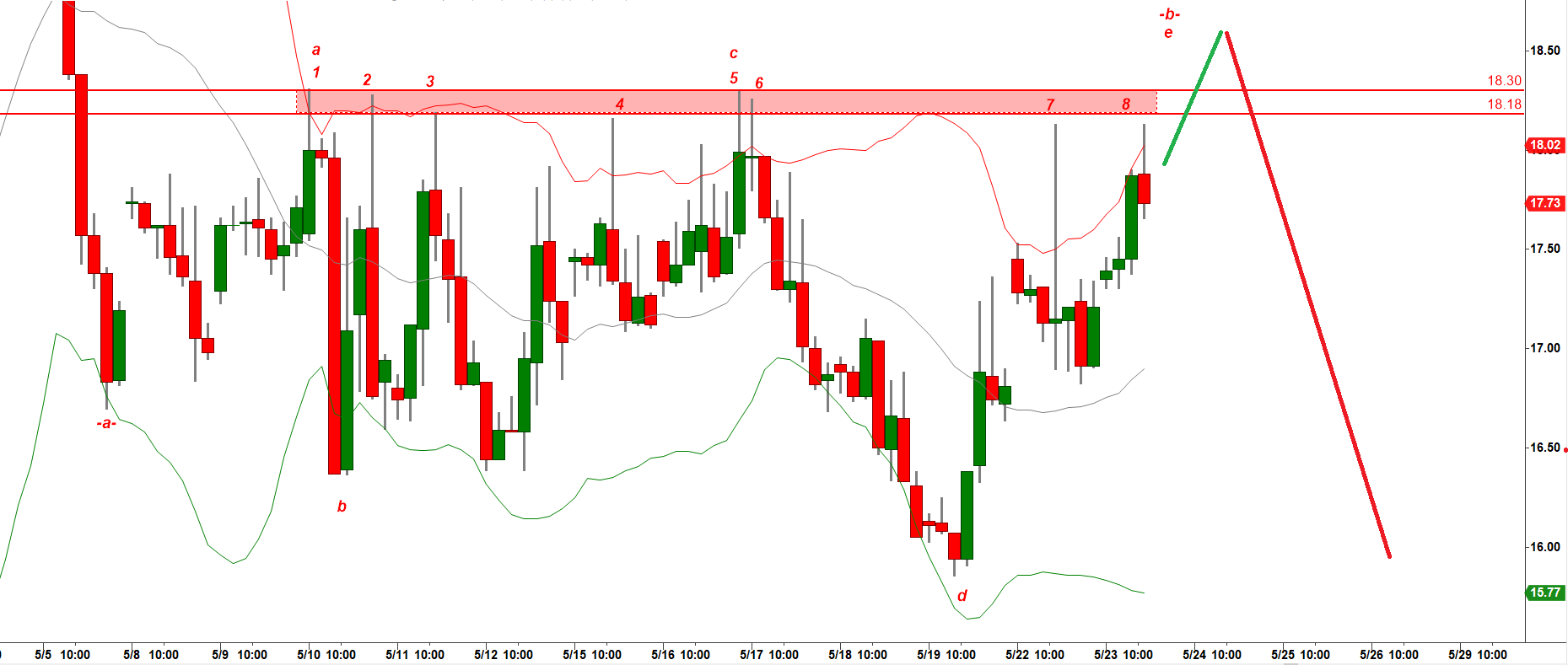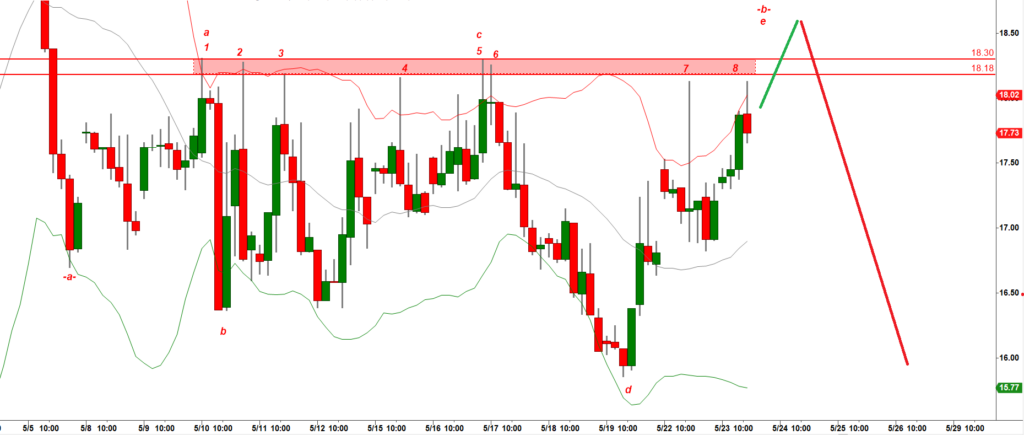 This is what I wrote:
"VIX has tested the red supply band 8 times. Normally that pattern is followed by a spike over that band though such a spike get quickly faded."
"If that spike gets faded and VIX drops under 18.00 that would be a failed breakout setup, a long setup for equities".
Only three hours later VIX climbed over the red resistance band: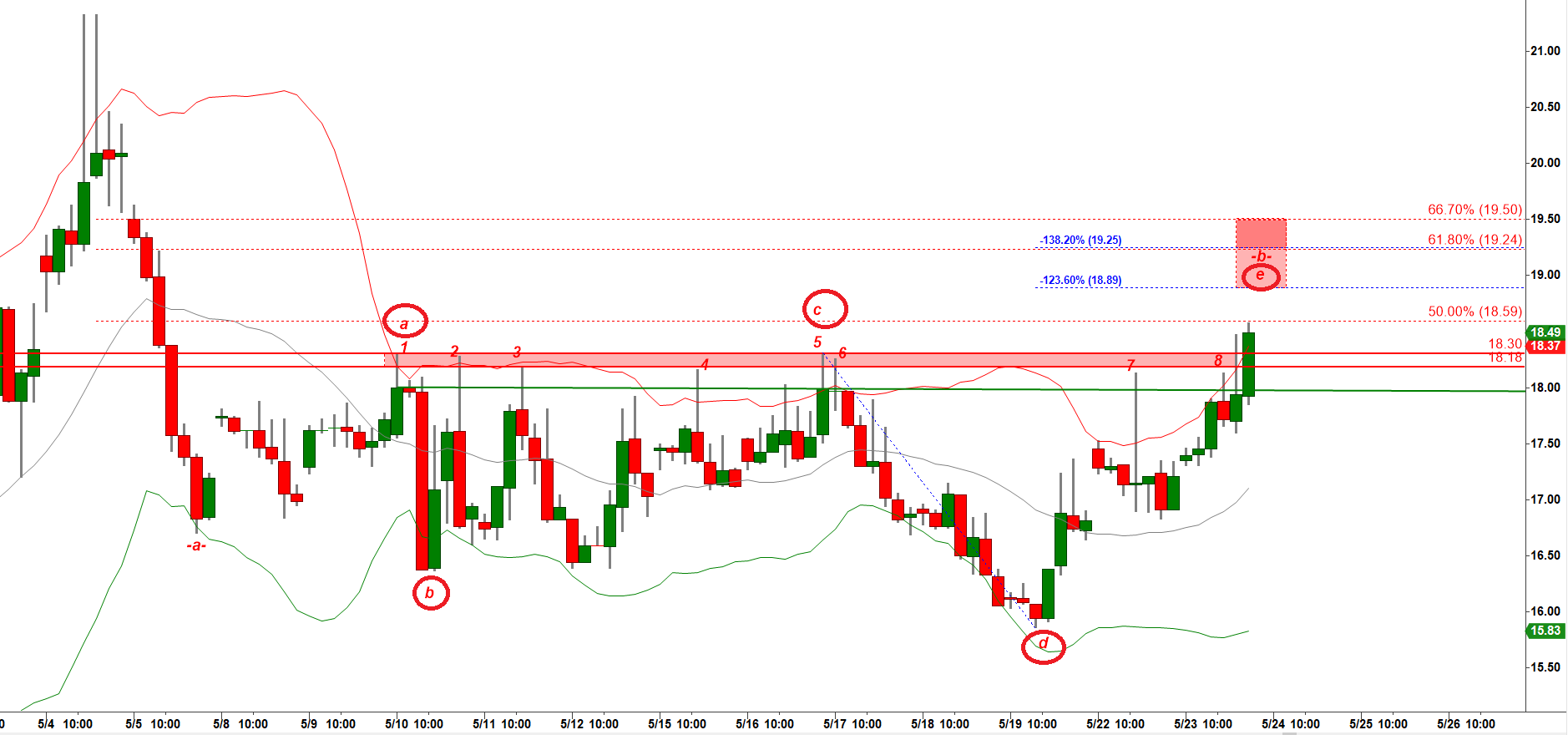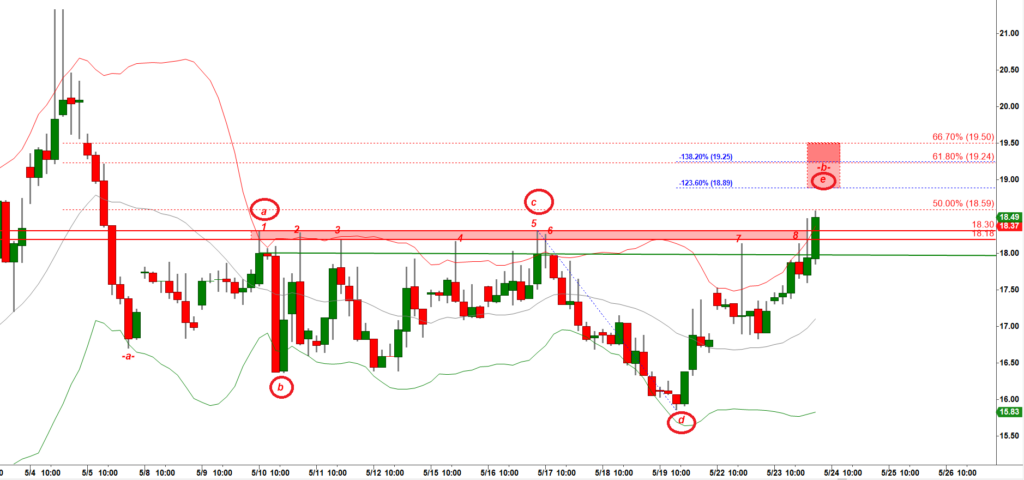 An hour later VIX extended its rally higher and hit my red target box: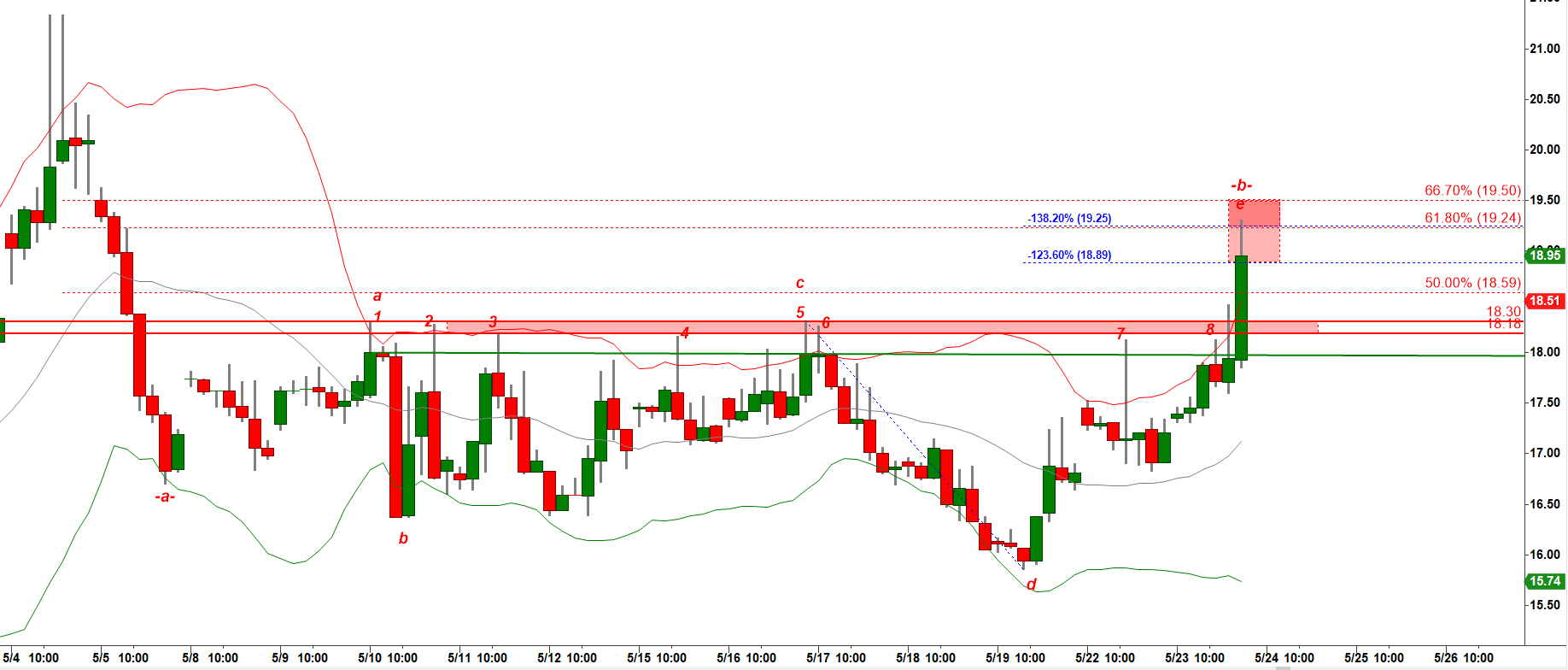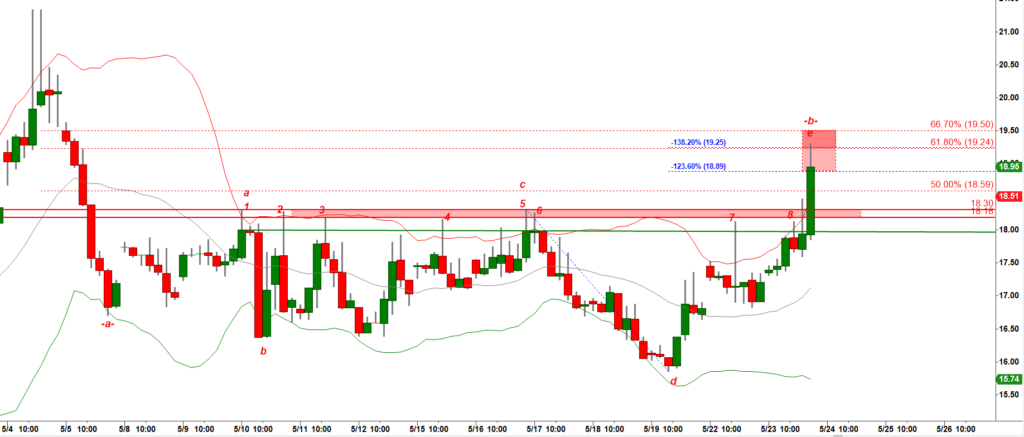 At that time I reiterated my bearish outlook:
"If that spike then gets faded and VIX drops under 18.00 that would be a failed breakout setup, a long setup for equities."
VIX stretched much higher than I expected. The following day it topped at 20.81: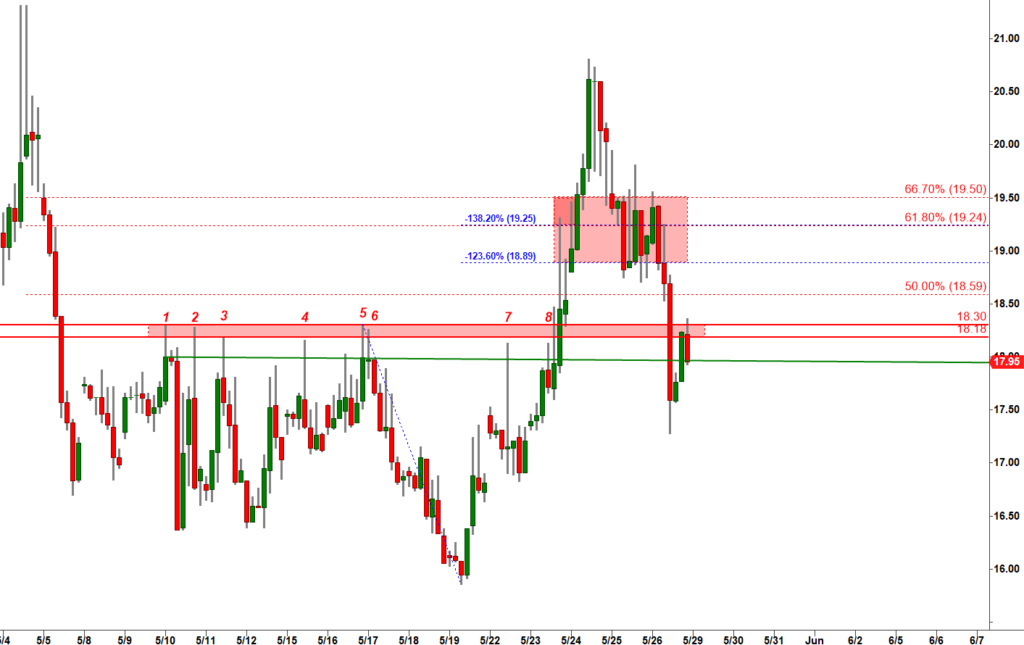 But note what happened then. It dropped like a rock! It dropped back under that same red band that defended eight bulls' attacks.
This is a repeating pattern. This is what you need to memorize about that trading setup:
"The rule of multiple failed attempts to break out over a strong resistance says that if bulls failed to break over some level six or more times, they will eventually break over that resistance but the spiky move up fueled by short covering will be short lived, then will get brutally faded and will be followed by a quick drop back under that same resistance."
Now when you are familiar with that pattern you can identify it on a chart of ES-mini: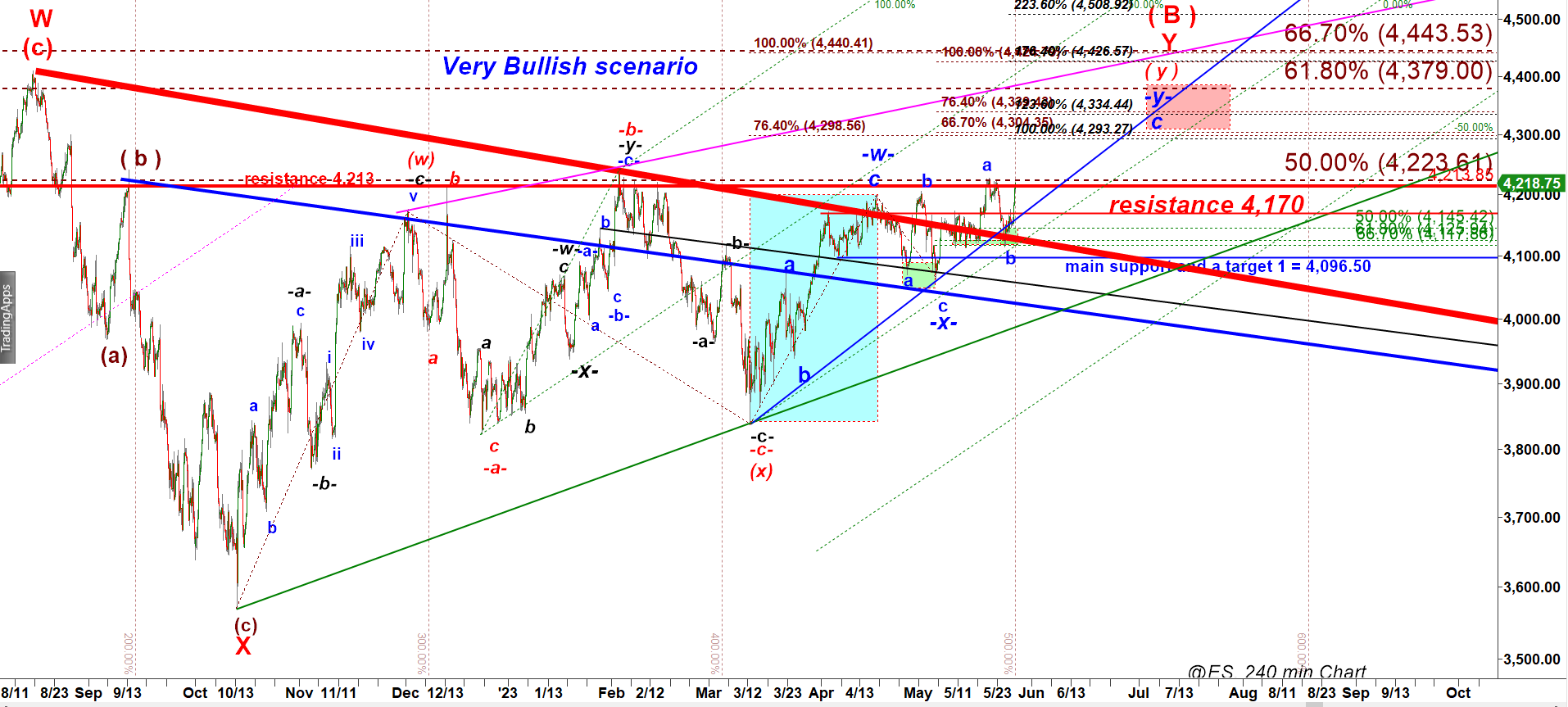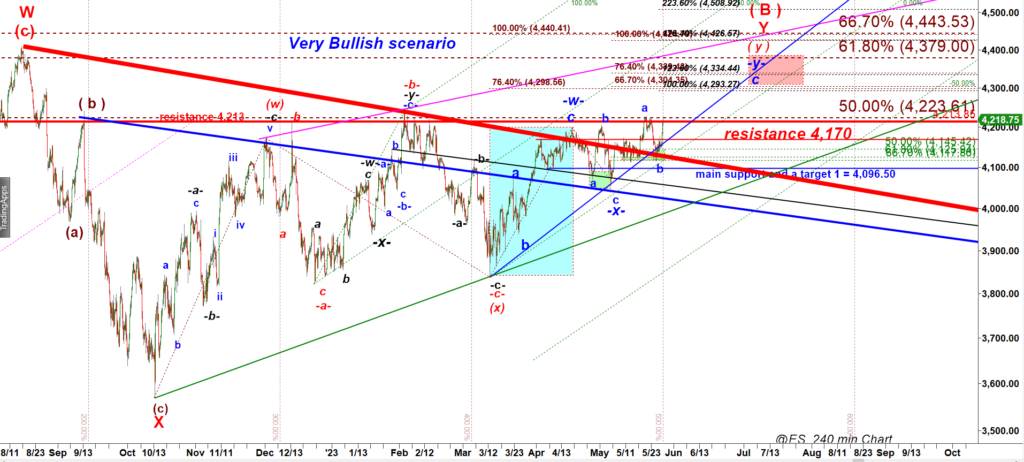 Bulls have tested the 4,220 level seven times since Sep 2022 and but failed seven times.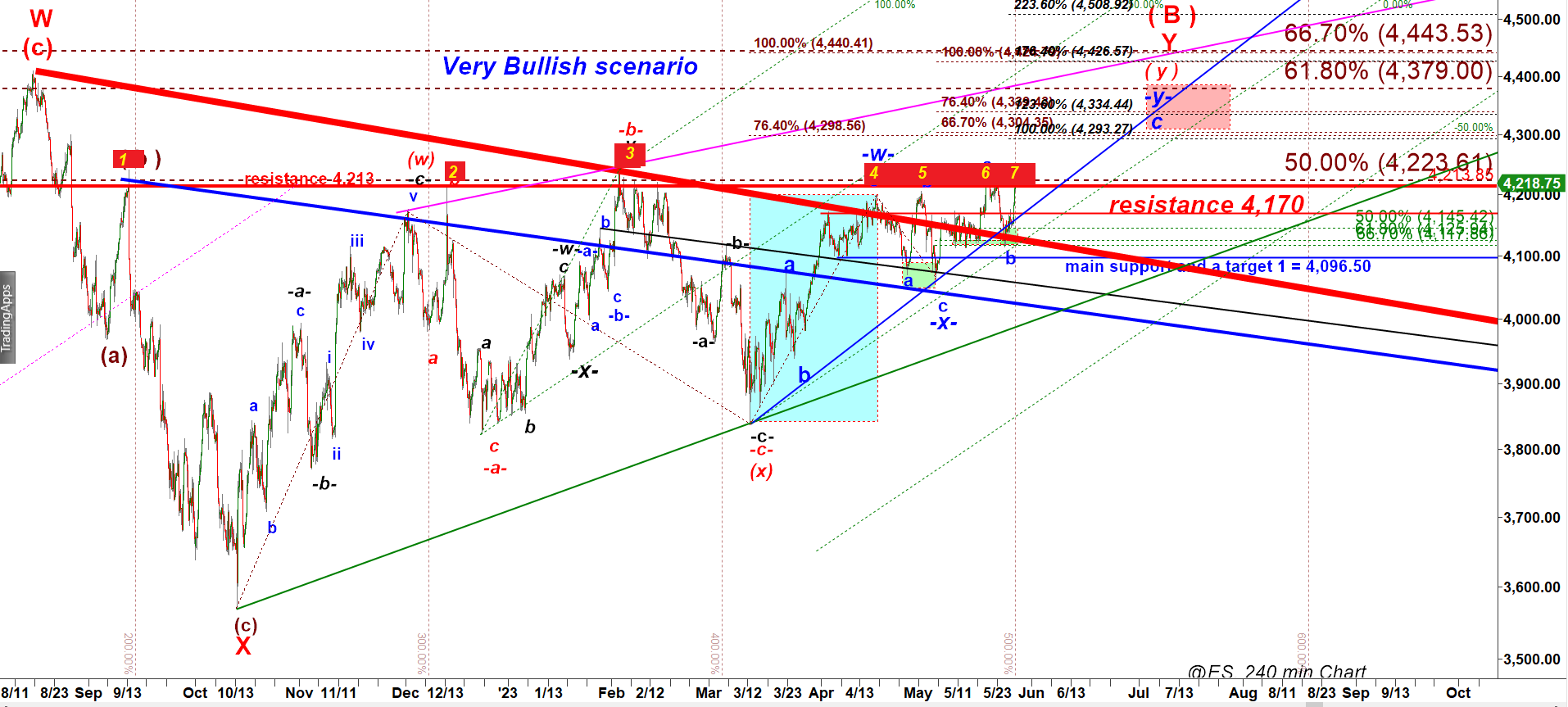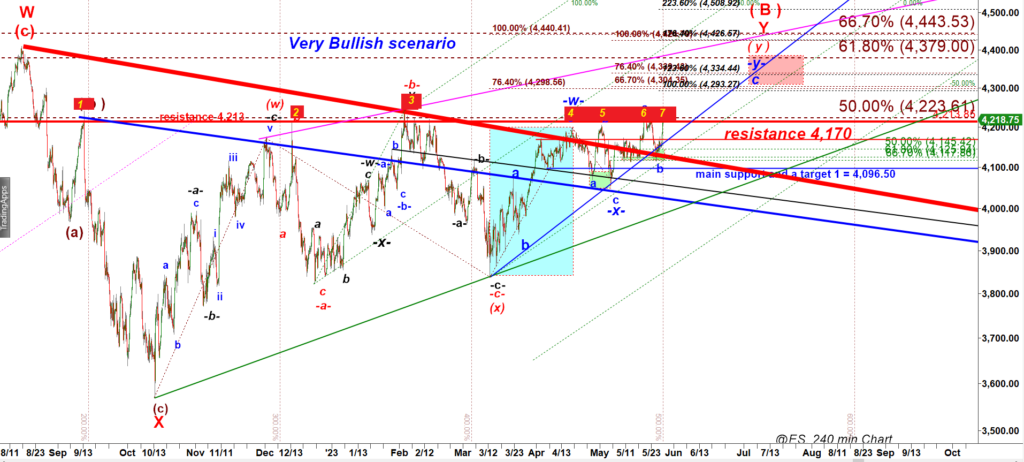 That is that same setup for a spiky move up over that solid resistance 4,213. Based on the rules described above I think the breakout is imminent but teh rally will be short lived and will be followed by a strong drop back down to 4,213 or even 4,170m, the resistance that now turned into a strong support.