$ES #ES-mini #trading setup #ElliottWave
In my yesterday update I shared a bullish scenario leading over 4,200: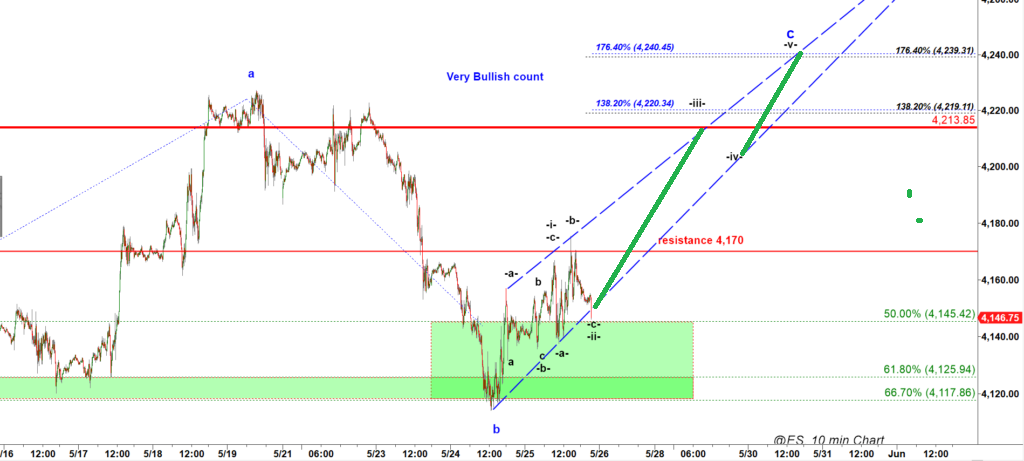 I concluded my report with the following note:
"To trigger that bullish setup I want bulls to push ES over 4,170 tomorrow morning. Moreover, that setup requires bulls to start pushing it up overnight and approach 4,170 level by the open of the morning trading session". 
This morning bulls pushed ES up to 4,170 before the opening of the morning trading session. And then they pushed ES over 4,170 resistance.
So there bulls made three achievements this week:
they defended 4,118 support, then
they defended 4,140 support last night, then
they conquered an important resistance 4,170 this morning.
Before we looking at the micro path leading bulls to 4,300 during the next two weeks let's zoom out to see a big picture on a 240 min chart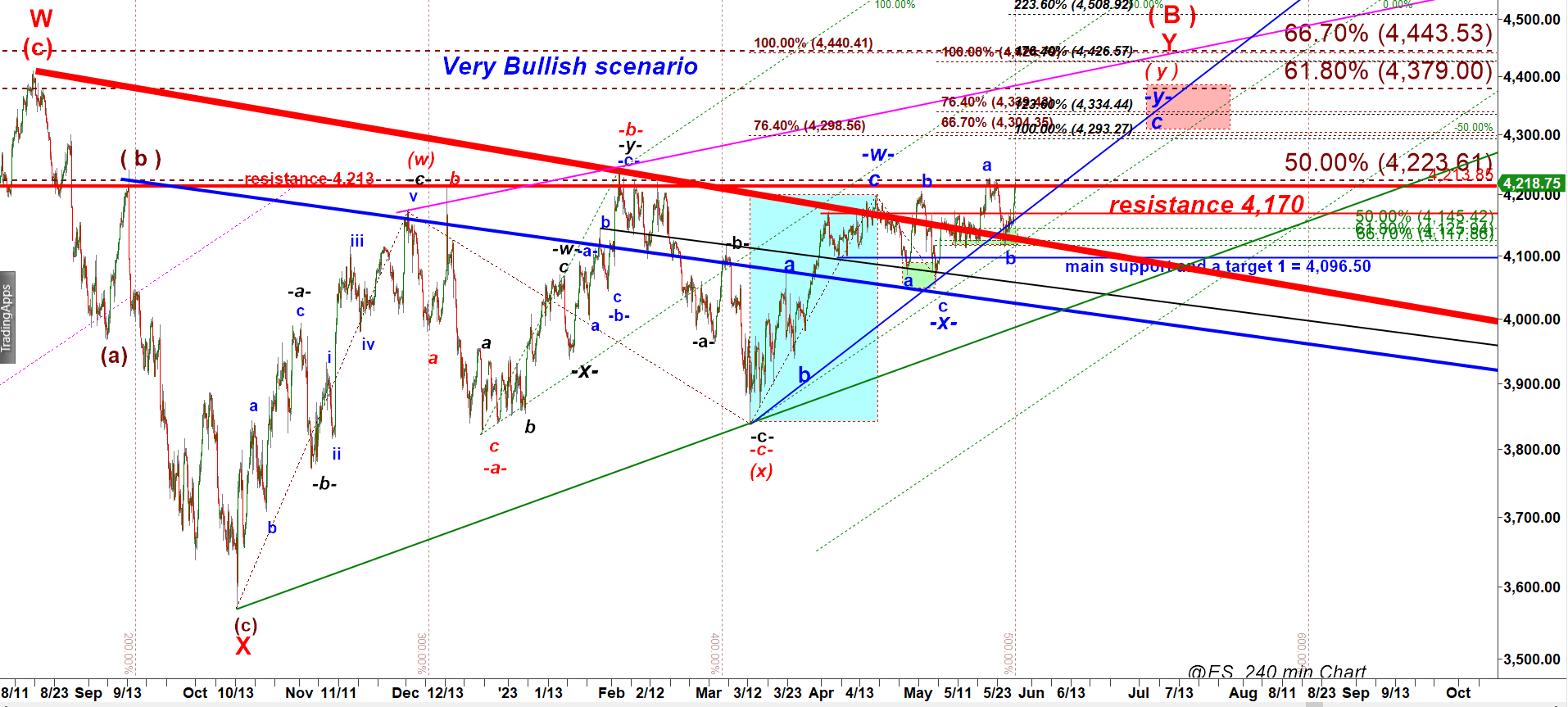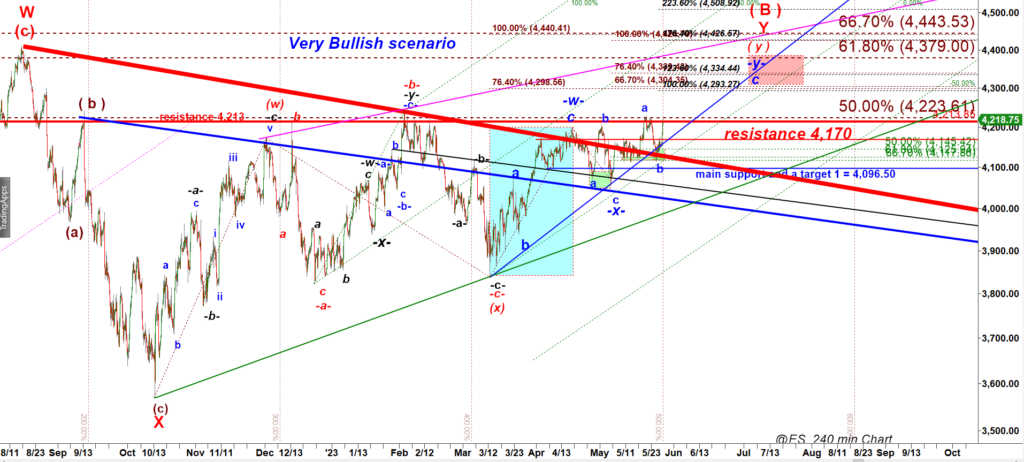 On that chart you can see the whole structure of the corrective overlapping (w) up, (x) down, (y) up structure of the bounce off the Oct'22 low. In the way how the first leg up in the wave (w) up was subdivided into -a-b-c-, this second leg up off the mid March low should be structured as an -a- up, -b- down, -c- up.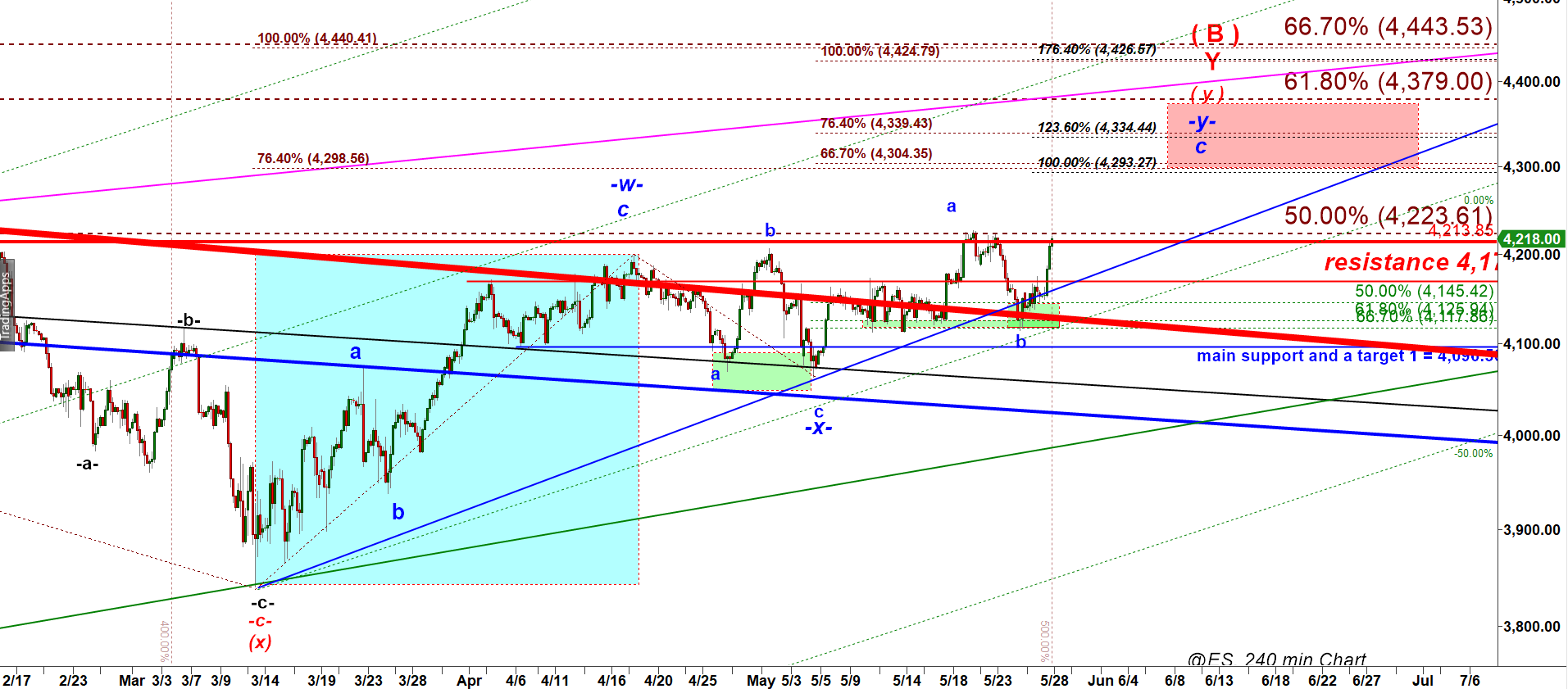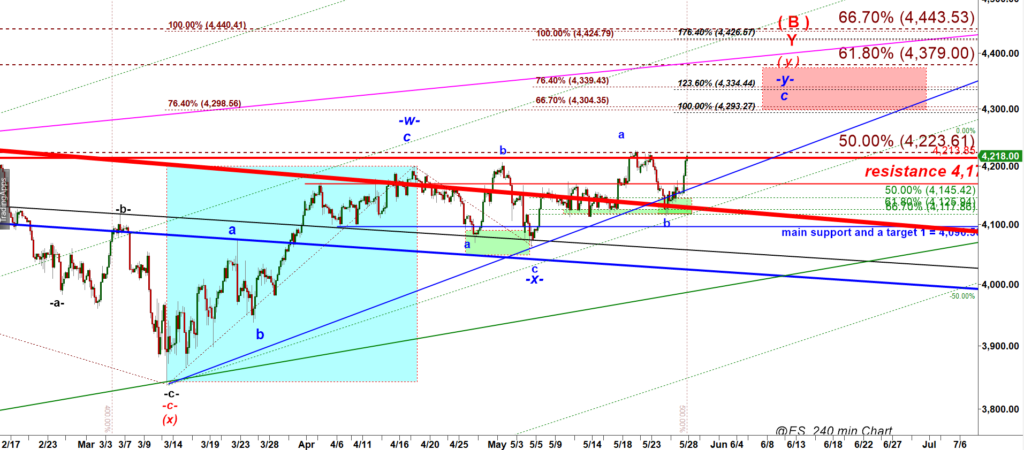 On the zoomed-in chart above you can see the -w-x-y- up structure of the second leg up off the March 2023 low. This rally can be counted as a subwave c of subwave -y- of wave (y) up. Note that this Friday rally in ES stopped at 4,213 again, a resistance that has been tested myriads of times this year.
The rule of multiple failed attempts to breakout says that if bulls failed to break over some level six or more times, they will eventually break over that resistance but the spiky move up fueled by short covering will be short lived, will get brutally faded and will be followed by a quick drop back under that same resistance.
So we have approached the resistance 4,213 for the 8th time.
Let's zoom in to a tick bar chart to see a potential path for that spiky move up: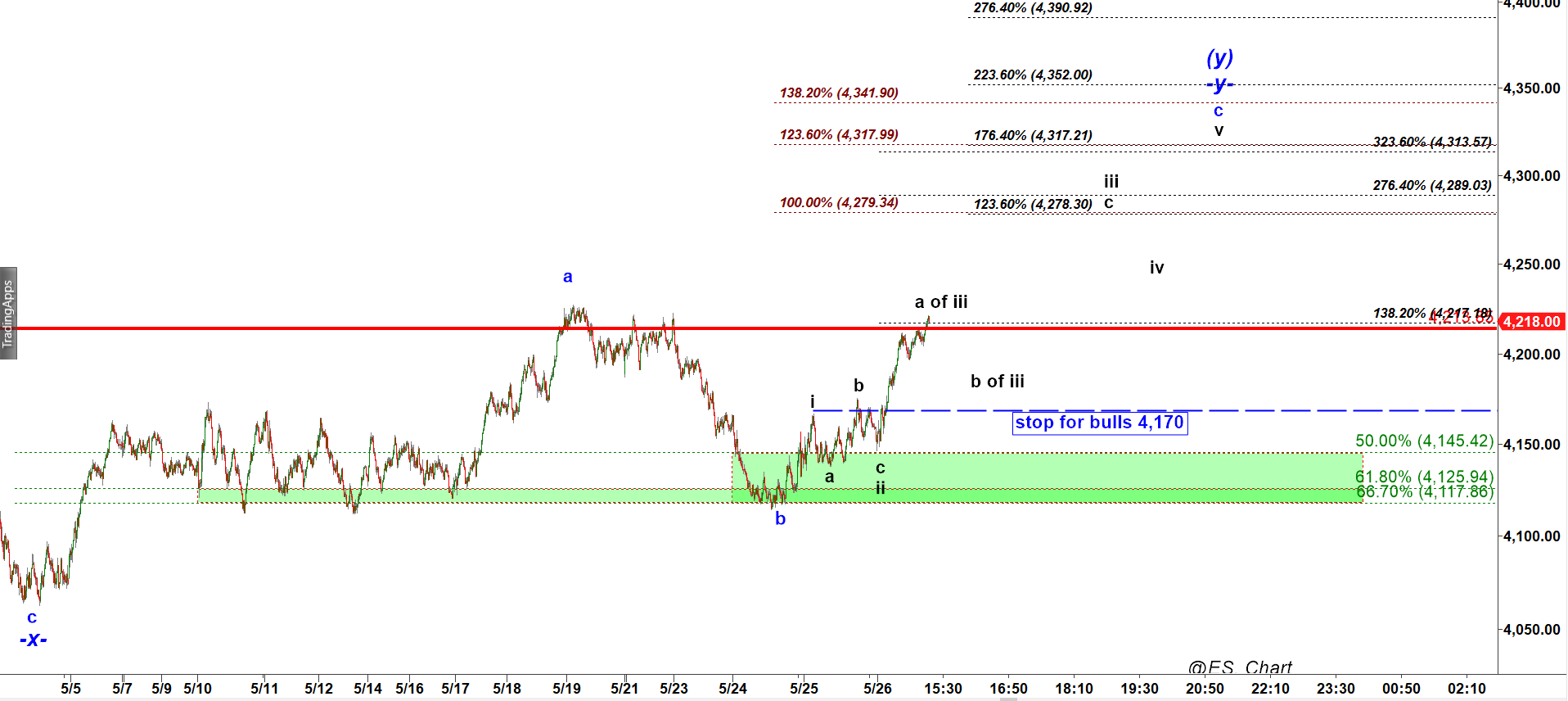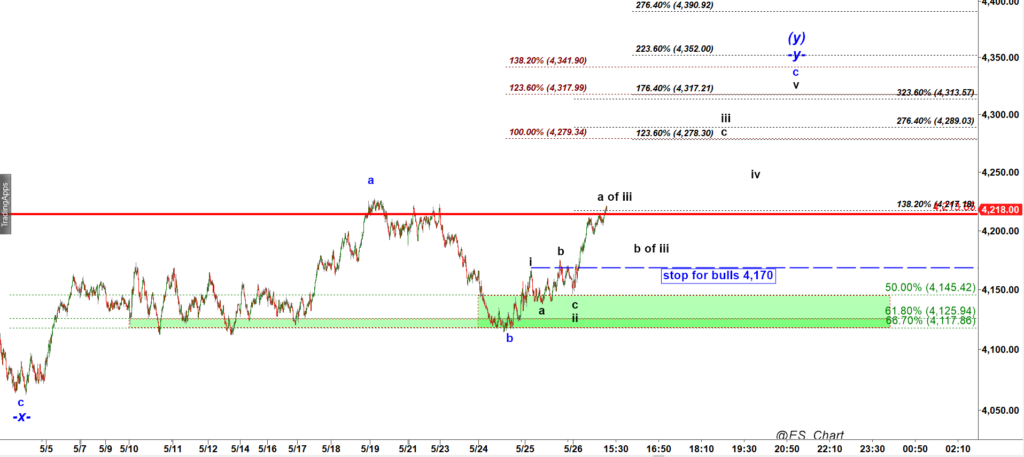 I would expect a shallow consolidation over 4,196 – 4,190 in a subwave b down of a wave iii up building a flat base early next week. That consolidation will most likely be followed by a strong spiky move up targeting 4,278 with potential extension up to 4,317.
To make this extremely bullish scenario much less probable bears need to push ES back under 4,170. Until that happens bulls will remain in control and up will be the path of the least resistance.